"Caution" to go backpacking alone
Mai's "99-day journey through Vietnam" is still being performed by singer and journalist Bong Mai.In the process of discovering each road and each destination, Bong Mai has learned a lot of experiences. live, absorb and store more knowledge, images, clips.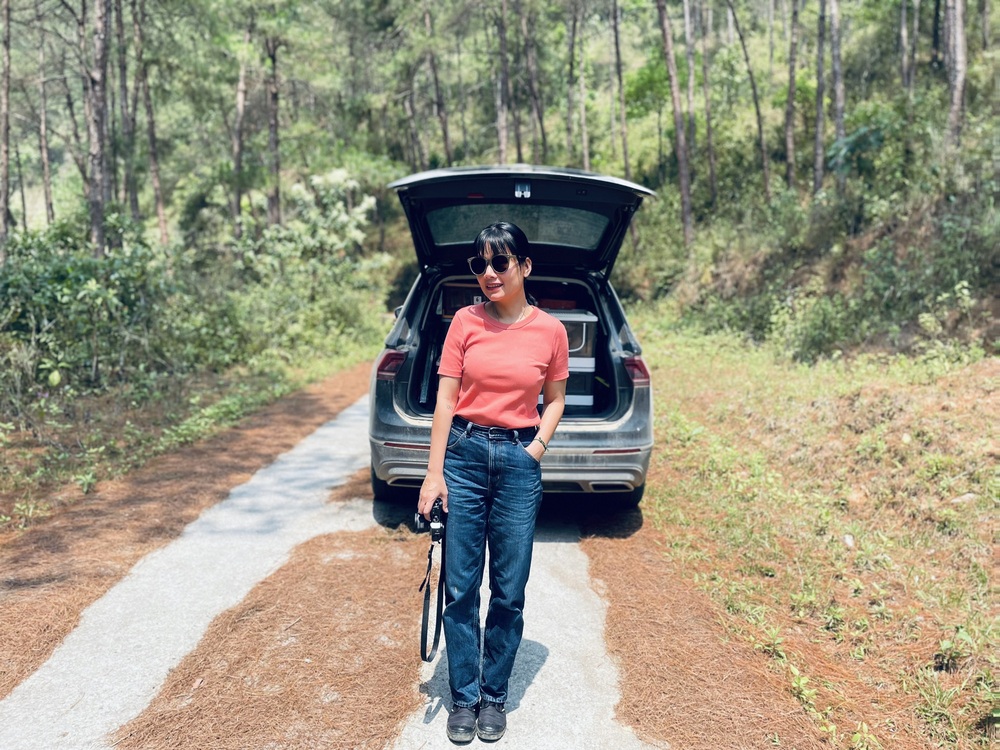 Bong Mai is on a solo trip.
In order to have the energy to explore Vietnam alone, Bong Mai had to work hard and try a lot. The singer said that she rarely leaves her two children, so it's not easy to "cure" the children, throw away all worries and go on the road.
However, it was the encouragement of her children that made her journey stronger. For her, her children are the rear, the companions so that she can rest assured to "live a brilliant life".
"We learned to share our desires in life. We learned how to be friends, so when I shared my wish to have a long trip across Vietnam, my children were very supportive. household.
Together, my parents rearranged each other's lives so that the rest of us could have peace of mind," Bong Mai shared.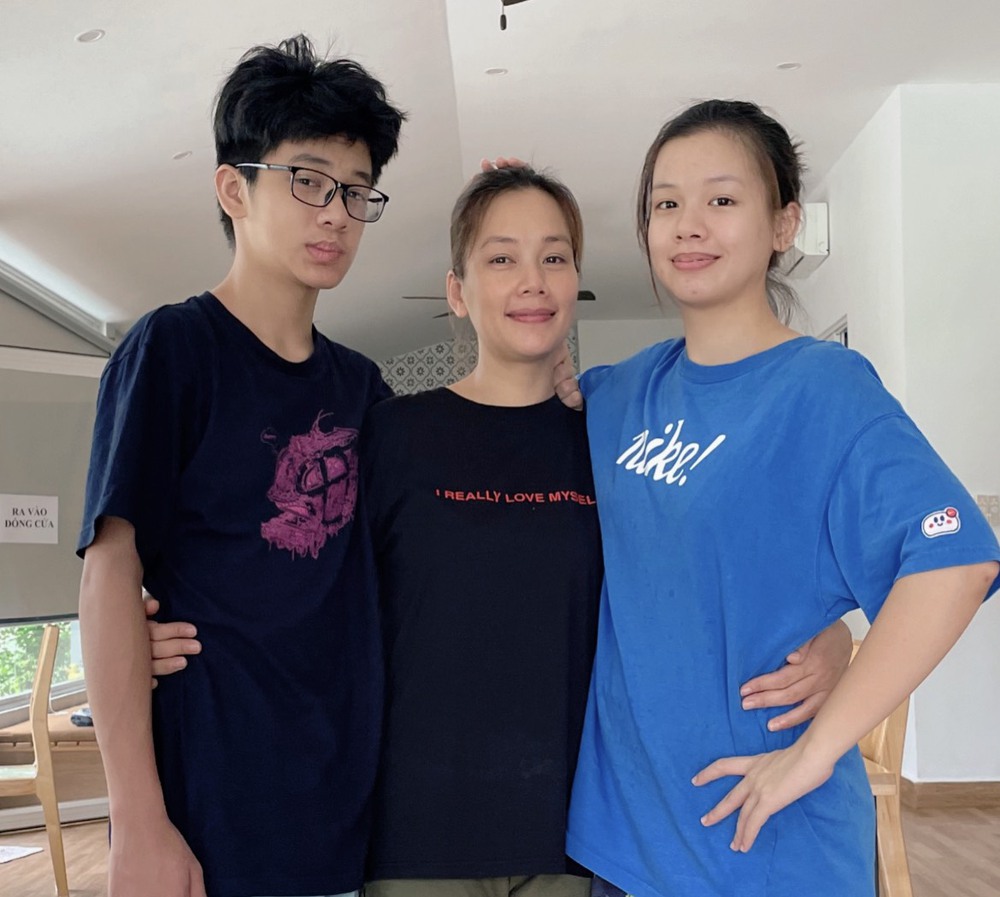 Bong Mai also admits that she is lucky when she comes up with a plan, it is also at the time of "heavenly time, favorable terrain, human harmony" because the children have also grown up. Truc Lam's daughter turns 21 years old this year, lives independently, autonomously, and both goes to school and works. Son Bach's son has also entered the age of 15, joined the army, and studied in the military environment.
"I think I have done a pretty good job of preparing for a process called "weaning" – a process for parents entering middle age, having children into adulthood," the female journalist proudly said. said.
When asked Bong Mai, "In about 2/3 of the past journey, was there a time when you were worried, regretful and wanted to give up to return home with your children?" Bong Mai revealed that her children were her companions on the trip.
Although she did not go directly, her daughter supported her mother to build a team to handle the post-production work of designing the slides for the documents that she had so that by the end of the journey, she no longer had to I struggled with all that I had recorded.
"I also want my daughter's help as a way for me to teach my children how to arrange work and life in a harmonious way. The seemingly very small things like arranging luggage, preparing things to go on The road also requires careful calculation so that it is very thoughtful.This is a woman who needs to be a knowledgeable person but must be extremely orderly and careful.
That's how I show my daughters what women can be as independent as they want with the least amount of flaws. Moreover, the national cultural values ​​that I have gained during my trip are the lessons about the culture of my country from which the younger generation is gradually being separated.
My daughter and her friends built a very young team for them to look at traditional culture from their point of view, to speak out for young people about culture. I think what I do is not only for me personally, but also for my children to receive the value of this journey through what I save.
That's how we "go" together, so that there is no loneliness for both those who go and those who stay at home. So I think we've been successful in going together."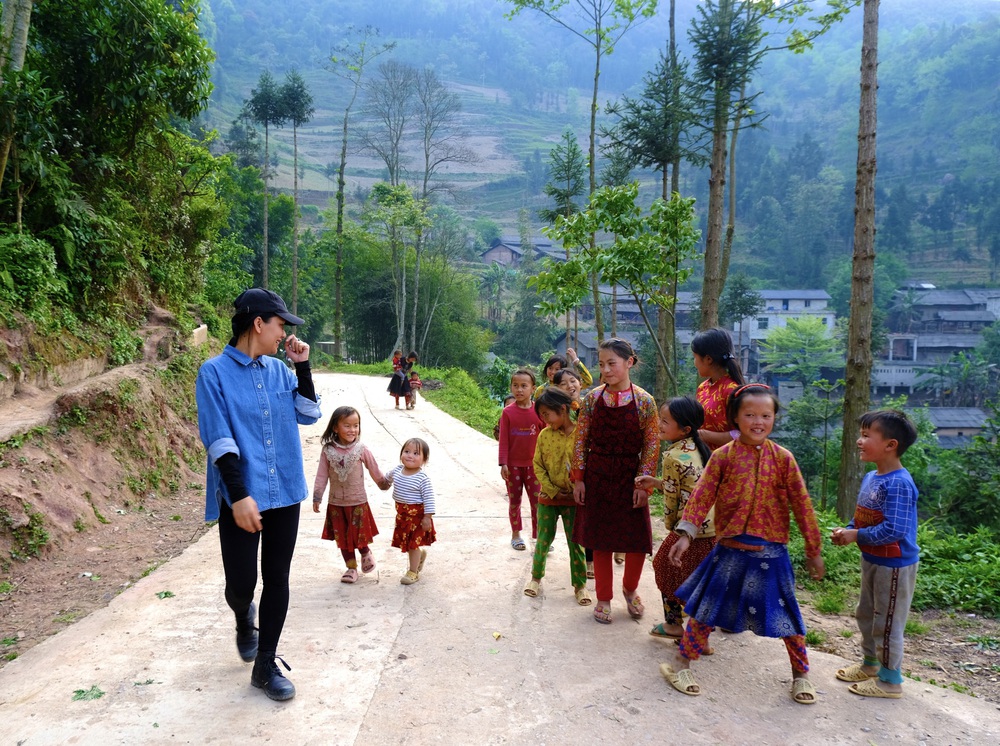 Plan around the world
Bong Mai also revealed that the three mother and daughter created a chat group to regularly exchange information with each other, the rules about who do everything need to be updated so that everyone knows.
Her son has "trained" the habit of actively calling his mother every day, rather than waiting for his mother to call, which is a very positive change for the boy. Besides, the two sisters at home will have links to take care of each other even though I'm boarding school so mom can feel secure."
Bong Mai also revealed that in the next 5 years she plans to travel around the world to celebrate her 50th birthday, so now she has also started to prepare what can help her do this.
"Five years ahead is the 5 years that I take care of my children to stabilize their work and study. At that time, my daughter was already working and my son was in university, so the trip around the world was certainly nothing. I want to be a person who brings joy and positivity to myself but also to the people around me.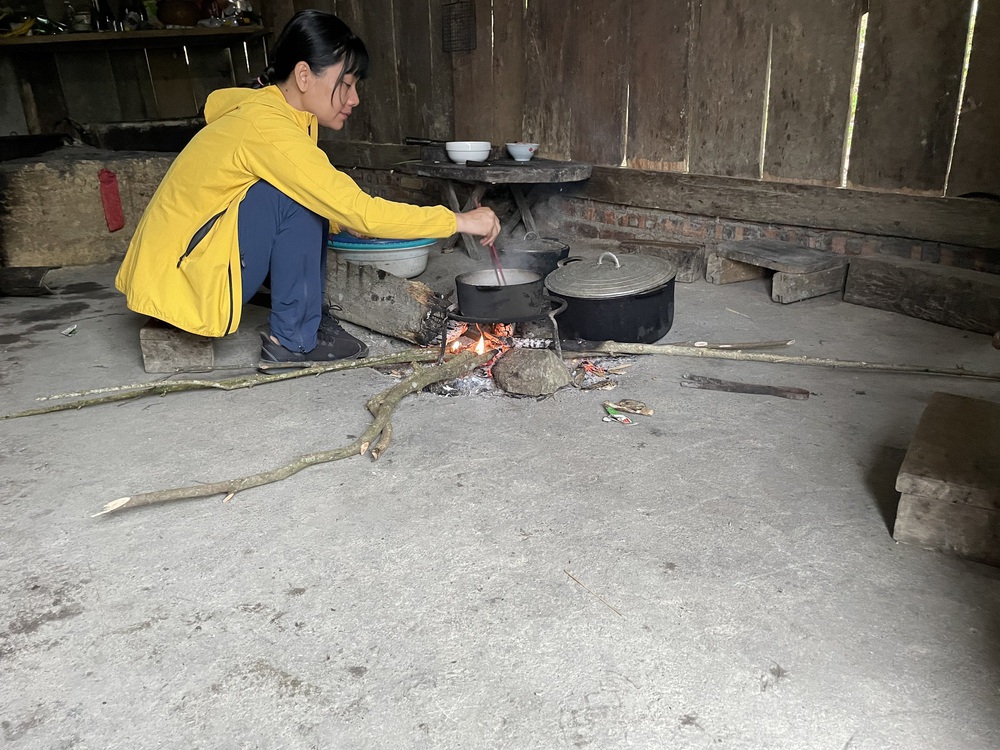 "Detox" your child to live your life does not mean that you are selfish, but that you are accepting that your children are growing up and you are getting old. Accept the very obvious truths of creation without negative influences.
For me, I have never considered myself to be the one to teach my children to grow up. I always say to my children: I am learning how to be a mother from your own changes, good or bad. So please help me do this well!", Bong Mai shared.
She also expressed her opinion, "I prefer to accompany my children rather than teach. Not to mention now that my children teach me a lot of things, because we are starting to lag behind in the digital age. Therefore, we are learning. ask each other to improve themselves".
https://soha.vn/ca-si-bong-mai-hanh-trinh-xuyen-viet-99-ngay-va-ke-hoach-di-vong-around-the-gioi-20220428163141561.htm
You are reading the article
99-day journey through Vietnam and a plan to go around the world

at
Blogtuan.info
– Source:
Soha.vn
– Read the original article
here