Cư dân mạng
World
Actively flirting with Korean husbands online, getting a pretty girl "disillusioned" because her husband is dirty
The love story of Mr. Cho Hyojong (34 years old, Korean, English teacher) and Ms. Tran Ho Thanh Tra (30 years old) is typical for the saying "hate what you give, what you give away". The two met each other by chance through the internet.
Not a fan but still nodding in agreement
That time, Ms. Tra studied Japanese on a language app. Seeing that Hyojong was very similar to her friend, Tra actively texted: "Are you from Korea? You're like my old friend." Receiving a message from a strange girl, Cho Hyojong did not hesitate to reply: "So let's meet outside and see if it's real outside". This answer made Tra extremely surprised.
The couple then chatted back and forth and scheduled a date to meet. It seems like there will be a love story here, but it doesn't. When they met for the first time, both found that the other was not their style and was somewhat contrary to the standards they set.
Cho Hyojong said: "I like chubby people but she's not chubby"And the impression of Thanh Tra:"I like tall, thin men, but when I see him outside, I see him as round".
Although they are not each other's ideal types, but with the Korean guy, at the first meeting, he felt something special with this girl and thought to himself. "I will marry her". To this day, the guy still thinks that perhaps their love story is fate. On the side of Thanh Tra, I see a cute Korean guy who can talk well.
It is true that magnets with opposite signs attract each other. Despite their opposite tastes, they both have feelings for each other and decide to get to know each other.
Talking about this "contradictory magnet" love story, Tra was surprised because the Korean man was extremely shy when the two first acted intimately. That time, Hyojong was the one who took the initiative to invite Tra over to cook. Knowing being lured, but Tra "committed" to the net. But that time, when faced with pretty girls, the Korean guy was passive and very shy.
Revealing the reason, Hyojong shared that although he really liked Tea, he didn't want her to think he was a bad boy, so he was very shy. The goal is to build a good image in your girlfriend's heart.
The first time a Korean boyfriend confessed his love was an interesting impression that made Tra laugh every time he repeated it. The guy bought his girlfriend a silver bracelet as a souvenir before returning to Korea. When his girlfriend asked, the guy honestly revealed that he bought it at Ben Thanh market.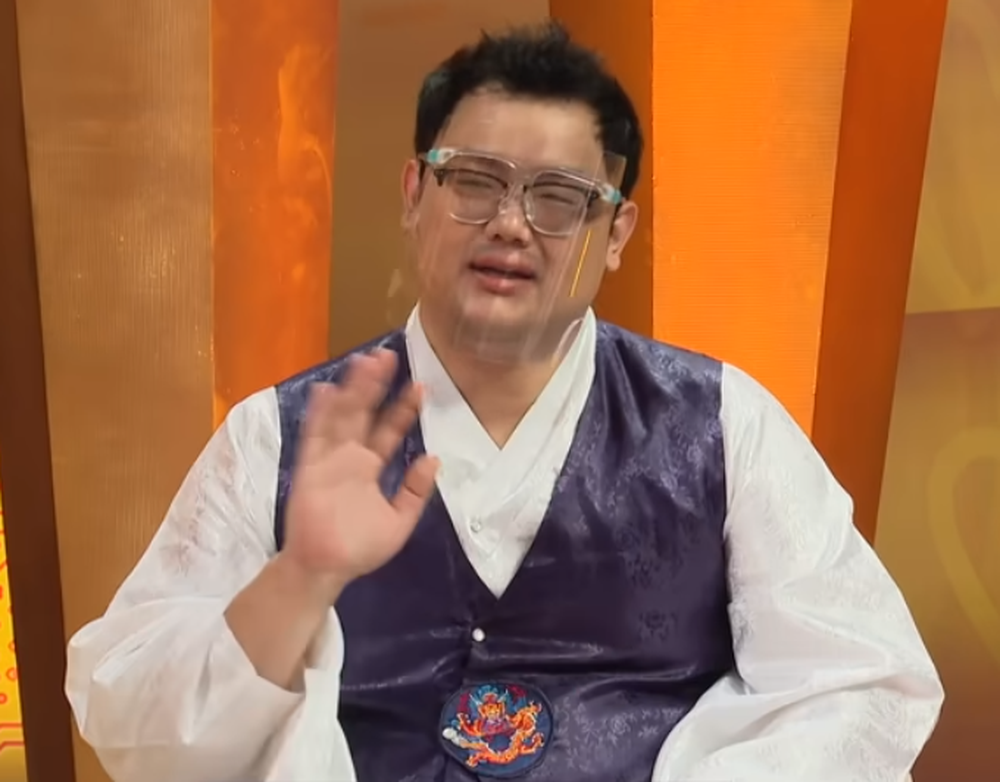 An honest Korean husband buys silver bangles at Ben Thanh market to confess his love
After 8 months of love, Tra took her Korean boyfriend home to meet her family. Before going to meet the future parents-in-law, Hyojong prepared very carefully. He also asked his girlfriend to prepare a dialogue to convince the girl.
"Parents, I love Tea so much I want to make Tea happy. If your parents agree, I want to marry her", Hyojong repeated his words verbatim when he met his wife's parents. From his sincerity, Tra's parents were very satisfied.
Initially going to Vietnam just to travel, but meeting the true love of her life, Hyojong decided to stay and settle down. After 1 year, Tra and Hyojong thought about going back to the same house.
Due to the Covid epidemic, Tra did not have the opportunity to meet her parents and her husband's family, but Hyojong's mother looked at her phone and loved her Vietnamese daughter-in-law very much. The couple is waiting for the end of the epidemic to hold a grand wedding with the participation of both families.
Vietnamese strawberry "disillusioned" because her Korean husband is dirty
Hyojong has been in Vietnam for the 3rd year. In addition to Vietnamese, Cho Hyojong also knows French and English. Thanh Tra revealed that sometimes her Korean husband has problems with bad language. Once when I met my wife's mother and sister, instead of asking "What are you two doing?", Cho Hyojong boldly said: "What are you two doing?".
Having registered her marriage for more than 1 year, the Vietnamese bride is disillusioned with the ugly habits of her Korean husband. She also did not hesitate to reveal: "I think Koreans are very neat and orderly, but he lives in a free style. Like to eat when to eat, when to sleep when to sleep. Talking loudly, every time they go out, they talk like they are arguing, causing anyone passing by to look back. He also doesn't like cleaning and washing dishes or doing housework".
And Mr. Hyojong also found it strange with the meticulous cleanliness of his wife. Clean up and wash dishes every day after eating. While the guy only washes dishes once every 2 days. But in order to get along, the Korean husband is gradually changing, taking care of the dishes. But his wish is that his wife will share his hobby – that is playing games together.
https://soha.vn/lay-chong-han-nhu-duyen-dinh-menh-co-dau-viet-vo-mong-vi-ban-doi-o-do-20220414165122021.htm
You are reading the article
Actively flirting with Korean husbands online, getting a pretty girl "disillusioned" because her husband is dirty

at
Blogtuan.info
– Source:
Soha.vn
– Read the original article
here