From the adoption of wind energy, solar energy and other green technologies over the past two decades, the conclusion can be drawn: Clean energy will gradually become cheaper as the technology improves.
Since 2010, the cost of solar power has decreased by 82%; wind power has decreased by 39%. In many markets around the world, renewable energy is now cheaper than coal. The price of lithium-ion batteries has also plummeted: In 2011, lithium-ion batteries cost $946 per kilowatt-hour. Last year, it cost only $132/kilowatt-hour.
Electric vehicles have long been expected to follow a similar trajectory. But even with batteries getting cheaper, the cost of buying a new electric car has skyrocketed. According to data from Cox Automotive, an auto service company, in 2015 the average price paid for a new electric car in the US was $35,880 – not much higher than the industry average of 33,543 USD. By December of last year, however, the average price of an electric vehicle had risen to $63,821, an increase of nearly 80 percent – while the average cost of a gas-carrying car was around $47,000.
For nearly a decade, electric vehicle analysts have been whispering, analyzing and predicting a magical crossover point for electric vehicles – equal to the price of traditional gas-powered cars. Then, if battery prices continue to fall, electric cars will eventually cost less than traditional cars. Analysts have long estimated that prices will reach mass when batteries cost less than $100 per kilowatt-hour. But even as battery prices inched toward that level, the magical crossover seems to be getting further and further away.
"Battery prices are falling and that's really great. But when you consider the average starting price of gasoline and electric cars – they're not closer, they're further apart."
For many years, the demand for electric cars has grown steadily; But interest in electric vehicles has grown rapidly over the past few months, driven by rising gas prices and companies launching new models. In the two-week period following Russia-Ukraine tensions in March, online searches for new and used electric vehicles nearly doubled. And by some measurements, electric cars are already cheaper than gas-powered cars. According to Consumer Reports' analysis, many electric cars turn out to be cheaper than gas-guzzling cars over their lifespan; After all, electric cars cost less to "fill up" than petrol cars, and with fewer moving parts, they also cost less to maintain.
The story here, however, is that electric vehicle prices continue to be higher than comparable petrol models – in some cases by a large margin. For example, the 2022 Hyundai Kona EV, a small electric SUV, starts at $32,000. The gas-powered version of the Hyundai Kona 2022, has a suggested retail price starting at $21,500.
According to a recent survey from Cox Automotive, 51% of US consumers consider electric vehicles "too expensive to consider seriously". Morning Consult, a survey and research firm, similarly found that 47% of Americans say they are not willing to spend more to buy an electric vehicle.
Why do electric cars go against the trend of clean technology and become more expensive? Part of the reason is that car prices tend to be more expensive. As Nathaniel Bullard of energy research firm BloombergNEF writes, "Inexpensive new cars have pretty much disappeared in America." In 2012, more than half of new cars sold were for less than $30,000; By 2020, more than half of new cars will cost more than $40,000. Inflation does not fully account for this change. Over the past two years, semiconductor shortages and general supply chain problems have sent prices soaring.
But that doesn't tell the whole story. According to a database of make, model, and make of every car on the U.S. market, the average cost of an EV model in 2014 was around $49,000, while gasoline-powered cars cost around $49,000. $41,000 – that's a spread of $8,000. Today, an electric car costs an average of $70,000, while a petrol car costs around $48,000 – a larger gap of $22,000.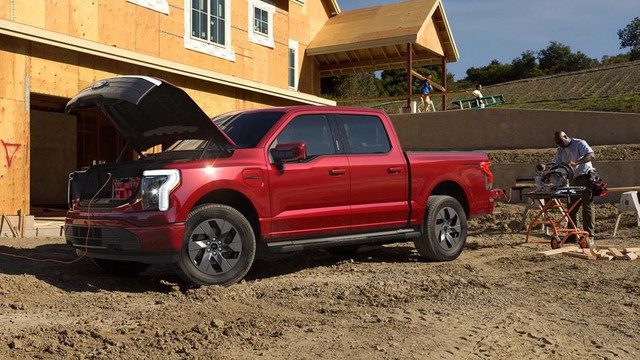 Cheaper electric cars still exist. In China, the average cost of an electric car is $24,000; in Europe is 46,000 USD. But American automakers seem to be taking a different approach, one inspired by Tesla's launch of the sleek, premium Roadster. The first automakers will roll out big, flagship, super-expensive models — like their halo model — and it's a marketing ploy for a premium car designed to attract attention. consumers come to the brand. Then, once they've collected some money on these super-expensive models, they can start pouring money into R&D for the lower-end models. For example, General Motors launched the giant Hummer EV (starting at $109,000), and Ford made an all-electric Mustang Mach-E (starting at $44,000).
Robby DeGraff, an industry analyst at AutoPacific, says that in some ways, automakers are just reacting to the market. "Consumers are really craving crossovers," which are lighter, more fuel-efficient versions of SUVs, he said. Since crossovers are typically more expensive than compact cars or sedans, automakers can launch EV crossovers — like Tesla's $63,000 Model Y — and get a higher profit margin from them. .
Corey Cantor, an analyst at BloombergNEF, said auto companies are also putting bigger and better batteries in their electric vehicles, which is contributing to rising costs. "Automakers are focusing on range," he explains. "Nearly a decade ago, the best-selling all-electric vehicle was the Nissan Leaf, a compact car with a 24 kilowatt-hour battery , which offers 84 miles of range. On the other hand, the 2022 Tesla Model 3 can carry a battery of 50 to 82 kilowatt hours – in the range of 220 to 313 miles. DeGraff said: "When comparing today's electric vehicles with electric cars a decade ago, electric cars today are completely different."
According to data from Cox Automotive, electric cars are priced at par with luxury cars – unlike the market as a whole. For now, the focus on expensive models may not affect the use of electric vehicles. Electric vehicle supply is so low – and demand is so high – that some owners are selling their used cars for more than their original purchase price. Waiting lists, such as those for the Ford F-150 Lightning, have reached hundreds of thousands of customers. With high gas prices, the demand for electric vehicles could be even greater.
US President Joe Biden has called for 50% of new car sales to be electric by 2030. In several states, including California, governors have vowed to put all new car sales on electricity by 2030 or 2035. For that to happen, it will have to be a drastic change. If you want 100% of car buyers to choose an electric car, what is happening in the market today must change completely.
You are reading the article
Battery prices are cheaper, why are electric car prices increasing?

at
Blogtuan.info
– Source:
autopro.com.vn
– Read the original article
here