Business
Eliminate the speculative road "inflating the price" of real estate
Speculation "inflates the price" of real estate
Over the past time, the real estate market has continuously witnessed land fevers that surpass all limits of the law of reality. If in the past, land fever often only occurred in areas where planning and infrastructure construction information was available, but now, land fever has occurred on a large scale in most provinces from the North to the South.
It is worth mentioning that although the area where land fever occurs only has information on infrastructure planning, land prices have skyrocketed, even exceeding the real value in the area many times. But in fact, the rate of transaction and absorption of products in "hot" areas is not high.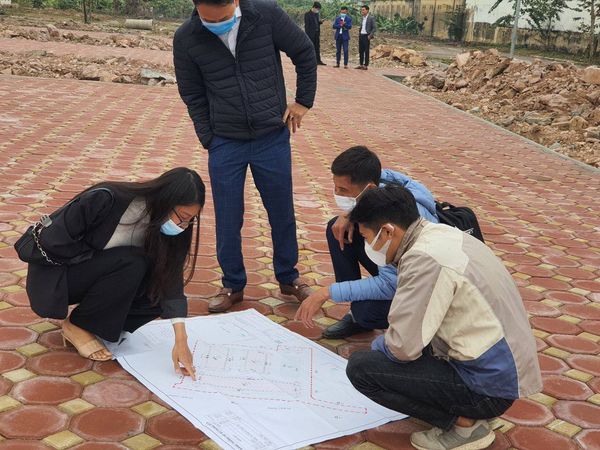 For example, in Bac Giang, through surveying many plots of land near industrial zones such as Yen Dung, Viet Yen, Luc Nam, etc., land prices are rumored to increase by 10-35% compared to the end of the year. In 2021, the average price is from 25 – 30 million VND/m2, the pieces with good location may be higher.
Mr. Nguyen Khai – real estate broker in Bac Giang also has to admit, since the Lunar New Year, the number of transactions has decreased significantly. There are also many rumors about planning large projects, but the price cannot increase so quickly.
In fact, during the time of social distancing because of the Covid-19 epidemic, many production and business activities were stalled, not bringing profit as expected or possibly cash flow from production activities. Because business brings profits into real estate, the real estate market has received a large number of surfers, leading to a sharp increase in cash flow into the market.
But in fact, investors withdraw from their market, pour money into real estate to look for opportunities to bring higher profits, so a virtual demand arises. The cash flow into the market is not for the purpose of sustainable real estate investment but is only a method of financial investment through real estate goods, although it is only momentary, it has left many consequences. market and economic development.
In this regard, Mr. Nguyen Van Dinh – Vice Chairman of the Vietnam Real Estate Association said that this causes many consequences for the market because the price of land is pushed up, which will make management agencies and organizations The auctioneer will have to take the market price as a reference for inclusion in the auction. If the price step is too high, the success of calling for investment is reduced. High land prices lead to skyrocketing investment and compensation costs, creating barriers for investors to participate in local economic development policies.
Eliminate the speculative path
In mid-January 2022, the National Assembly officially approved a fiscal and monetary package of nearly VND 350,000 billion to support the program of socio-economic recovery and development. In which, support for interest rate compensation of 2%/year with a total estimated size of about 40,000 billion VND through commercial banks for enterprises and cooperatives to receive preferential loans in the period 2022 – 2023. , the Government also issued Resolution 01/NQ-CP requiring strict control of lending activities in potentially risky sectors.
On that basis, the State Bank issued Official Letter No. 1976/NHNN-TTGSNH to credit institutions and foreign bank branches requesting the implementation and strict implementation of control over credit extension for the risk sector. risk, including real estate. The SBV's move to block real estate speculative credit right before this interest rate support package is deployed serves as a warning message to all parties.
According to the assessment, the current real estate credit debt is still at a safe level, by the end of 2021, the total market debt balance is about 2 million billion VND, up 10.46% (lower than the overall credit growth of Vietnam). economy), accounting for nearly 20% of total outstanding loans. Real estate credit structure has changed positively: 65% is for consumption and self-use purposes; only 35% are loans for real estate business (nearly 700 billion dong).
According to Assoc. Prof. Dr. Dinh Trong Thinh – an economic expert, the economic support package of more than 300,000 billion VND has a great impact on the economy in general and the real estate market in particular, but if not careful, a part of the support package will again flow to real estate and securities, like many countries around the world. In fact, in 2021 while the economy is very difficult, the stock market and real estate are unusually hot. Therefore, controlling credit, directing capital flow into production and business, instead of speculative channels is very urgent.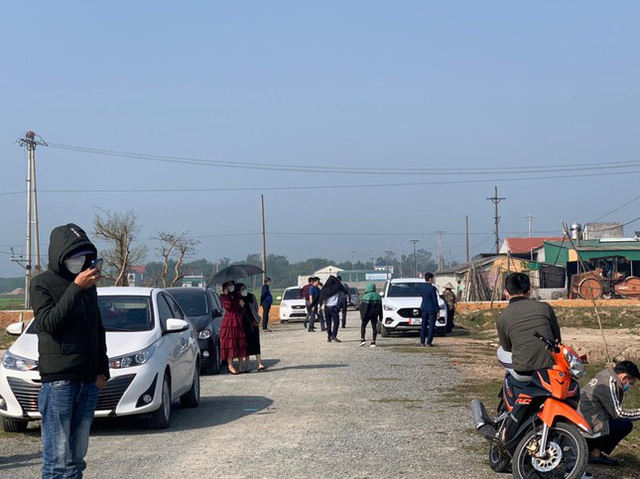 Experts all believe that the increase in real estate prices is a natural trend, the principle of the market in areas with synchronous infrastructure investment, but if the increase is hot according to planning and infrastructure construction, it is a abnormal manifestation of speculative activity.
According to economist Vu Dinh Anh, in order to have a radical solution, it is necessary to promulgate laws on property tax and progressive taxation for people who own a lot of real estate. Since then, tightening speculation in real estate, directing the cash flow into production and business.
"Investing in real estate requires capital and this capital can be obtained from banks. However, with the requirements of credit growth control, banks have also made moves to tighten the real estate lending segment to control risks in this field," Anh said.
With the above solutions, even in the immediate future, from the government, as well as from banks, it is hoped that the current state of turmoil and fever in the land sector will be overcome. The people, who have a real need for residential land, can find a piece of land that is suitable for their financial ability, instead of having to follow the sky-high prices from the land "storks".
https://cafef.vn/triet-duong-dau-co-thoi-gia-bat-dong-san-20220427110315186.chn
You are reading the article
Eliminate the speculative road "inflating the price" of real estate

at
Blogtuan.info
– Source:
cafebiz.vn
– Read the original article
here