Đời sống
Life Style
Enthusiastic about working in the office, "ladies" don't forget to pocket 5 rest habits for effective work
The office is full of pressure, ladies "work, play, play", don't forget to take a few minutes to relax for yourself to recharge your energy after stressful working hours. To look like a modern lady these days is to know how to do your best, but also to pay attention when resting, so life can be balanced!
Some yoga moves to relax the body
Yoga is not a "elixir", but certainly a few yoga movements will help you relax your body, focus positive energy and focus on your body more. No need to spend too much time or find the right space, there are yoga moves that can be done on the spot. Simple yoga movements such as saluting the sun, sitting attentively and regulating your breathing also help you regain balance after stressful moments, especially when you are angry or have a lot of negative emotions in the office. room.
Of course, if you're not the type to be familiar with Yoga, a few stretches are also good for you; It is important to have time to relax your body and move gently.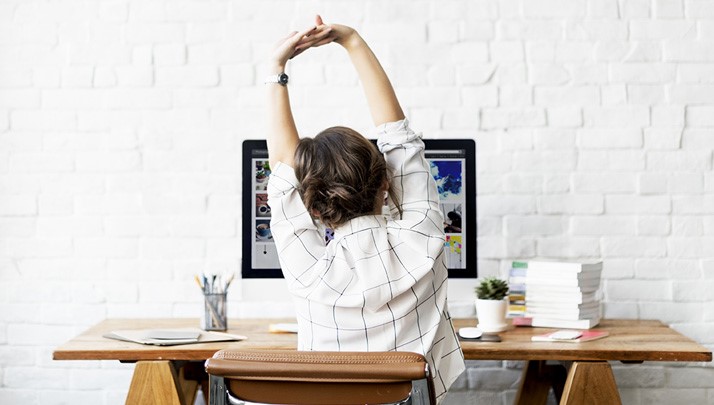 Don't forget to do some simple yoga movements to relax your body
Go for a walk or chat with a colleague
Many companies are located near the park or have a garden space that will be an ideal place for the girls to walk for a few minutes. Staying glued to the computer screen for too long is not good for your eyes, so ladies, take a walk for a while and breathe in the fresh air. You can chat with colleagues, not only a way to connect in the office, but also help increase social health, which depends heavily on interactions with people around. Surely the energy will return in you.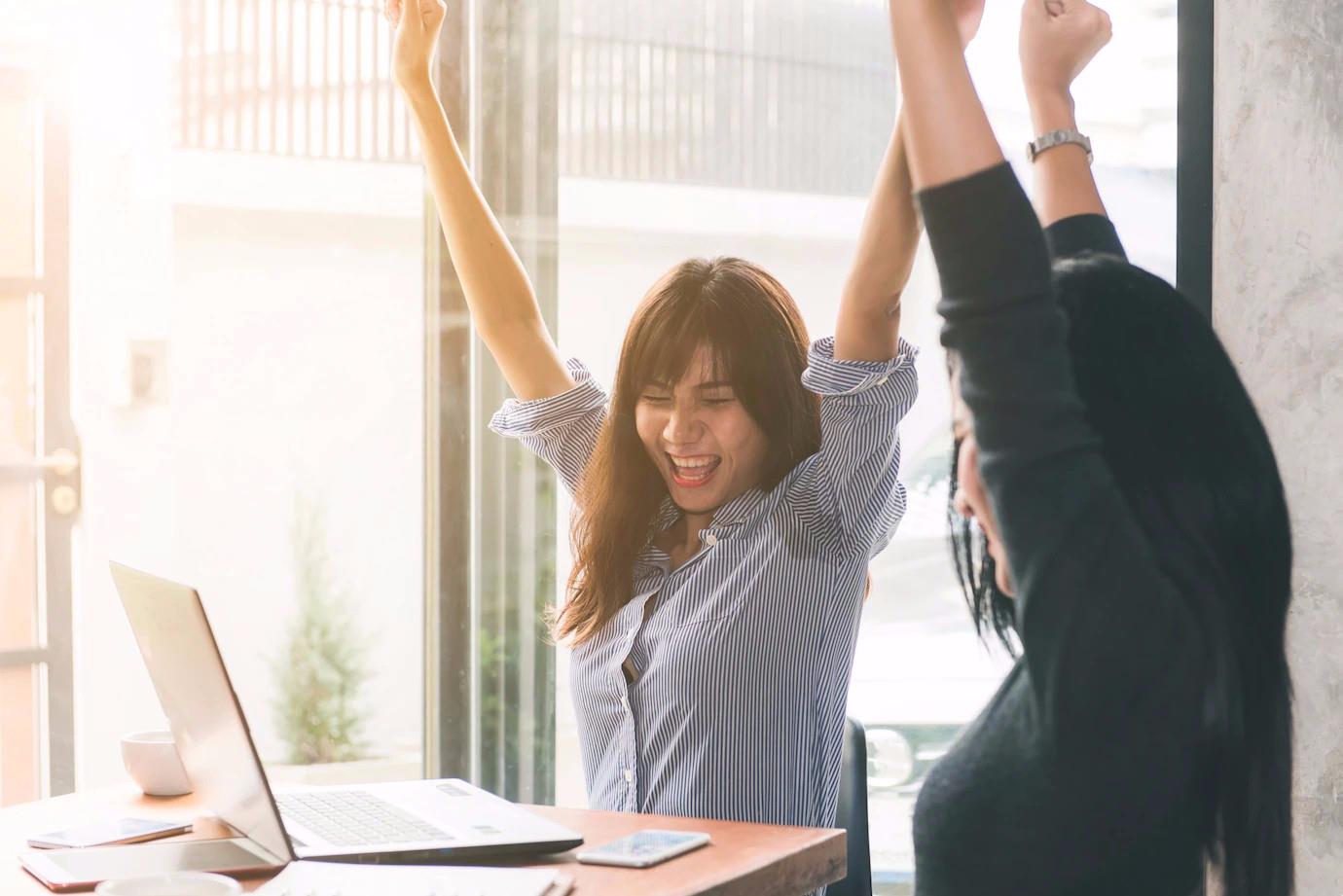 Talking with colleagues is both relaxing and increasing connection with everyone
Music helps you relieve stress
If your break is too short or you don't want people to see you leaving work, some good music is also a way to quickly recharge. Music helps regulate emotions. Stress and anxiety can be reduced when you choose to listen to a instrumental music with the sounds of nature. And if you are sleepy, lack of energy, listening to a little exciting music will "upmood" a lot.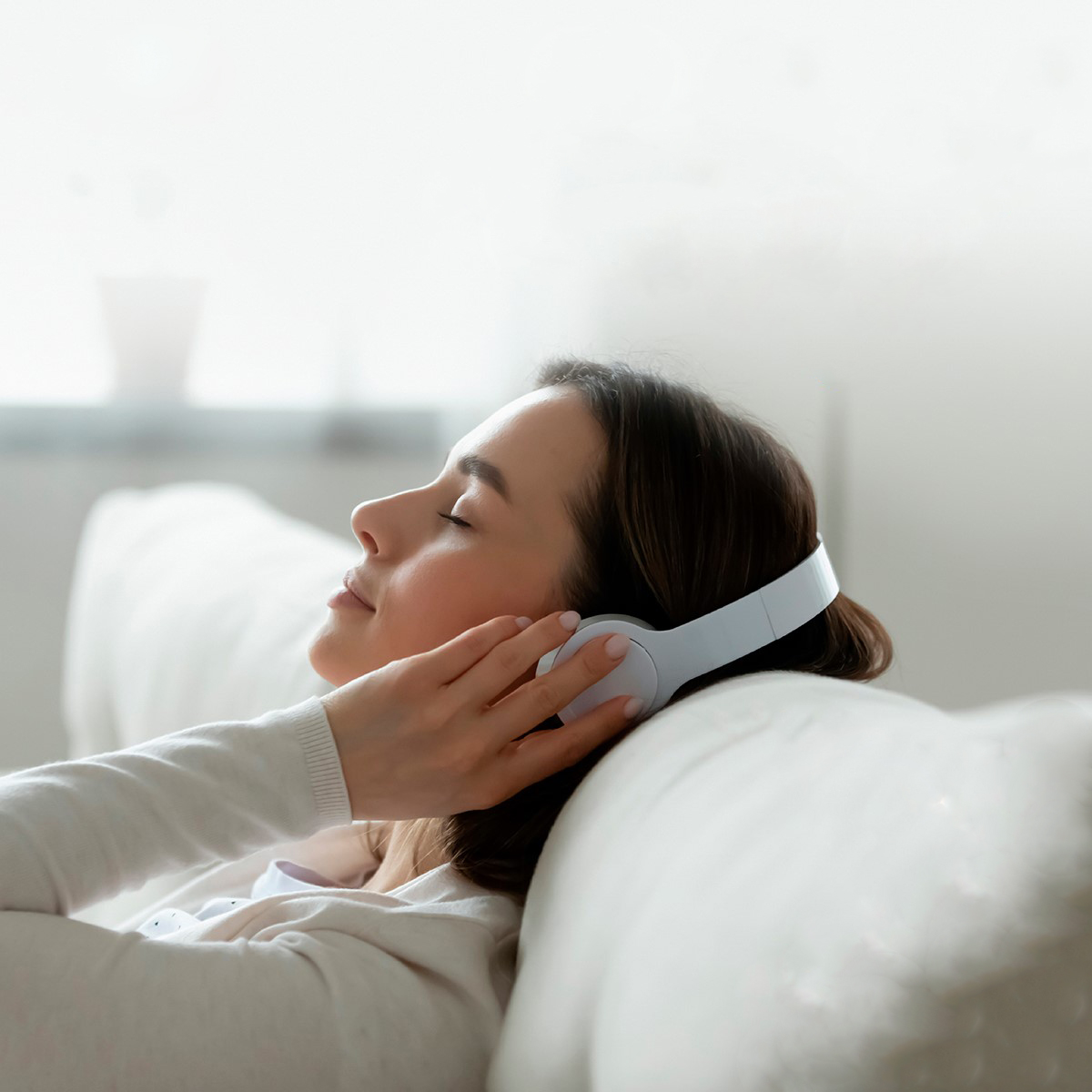 A right song will refresh your spirit to continue working
Set time to not sit in one place for too long
If you can't go for a walk, don't sit for too long. Sitting for a long time at the office is the cause of many medical problems that are common to office workers. Set a time to remind yourself to walk and get out of your seat: Going to the bathroom, getting a refill (drinking enough water is also important) or walking around the office are also good ways to remind yourself that you've been sitting for too long!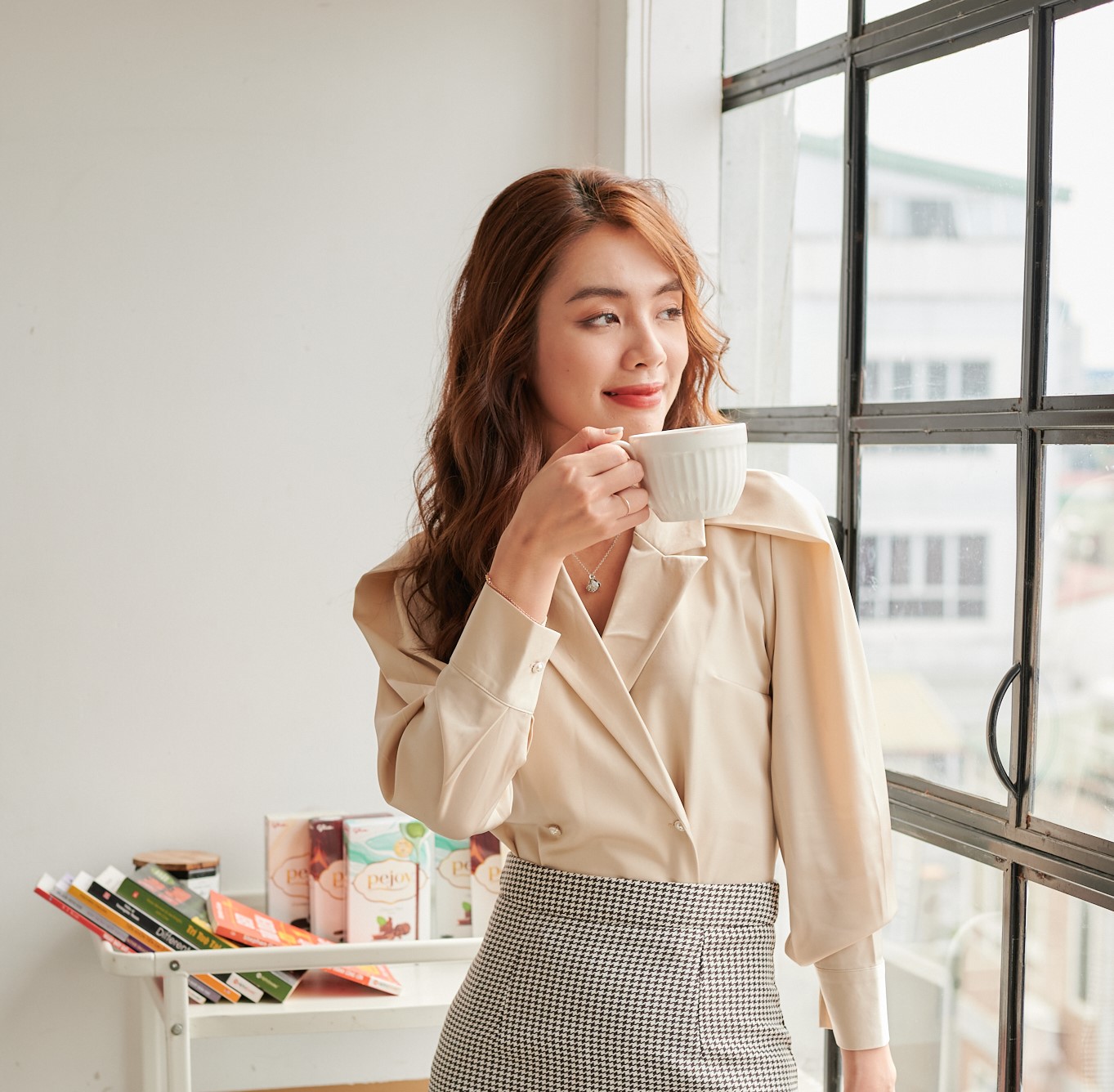 Standing up and looking around is also an effective way to relax your mind
Enjoy PEJOY sticks to recharge
Surely there is no faster and more effective way to both recharge and "upmood" like eating. However, choosing for yourself a standard afternoon gift "delicious – rich in nutrition – expressing the style of the ladies" is not easy. If you still hesitate to find a suitable product, PEJOY cake with 3 flavors Chocolate, Cookie & Cream, Choco – Mint is the right choice for ladies to enjoy during their breaks.
With delicious and attractive taste, the product "made in Japan" ensures quality; PEJOY cake is suitable for a relaxing afternoon tea "lemongrass" chill, dispelling stress and fatigue after a long working day. If you want to be the perfect afternoon gift, how can you do without a PEJOY cake? Relaxing but also "quality like distilled water" and have beautiful photos in the office, what are you waiting for without ordering a few PEJOY boxes in the corner of your desk, ready for every afternoon to rest to Is every day at the office always a great day?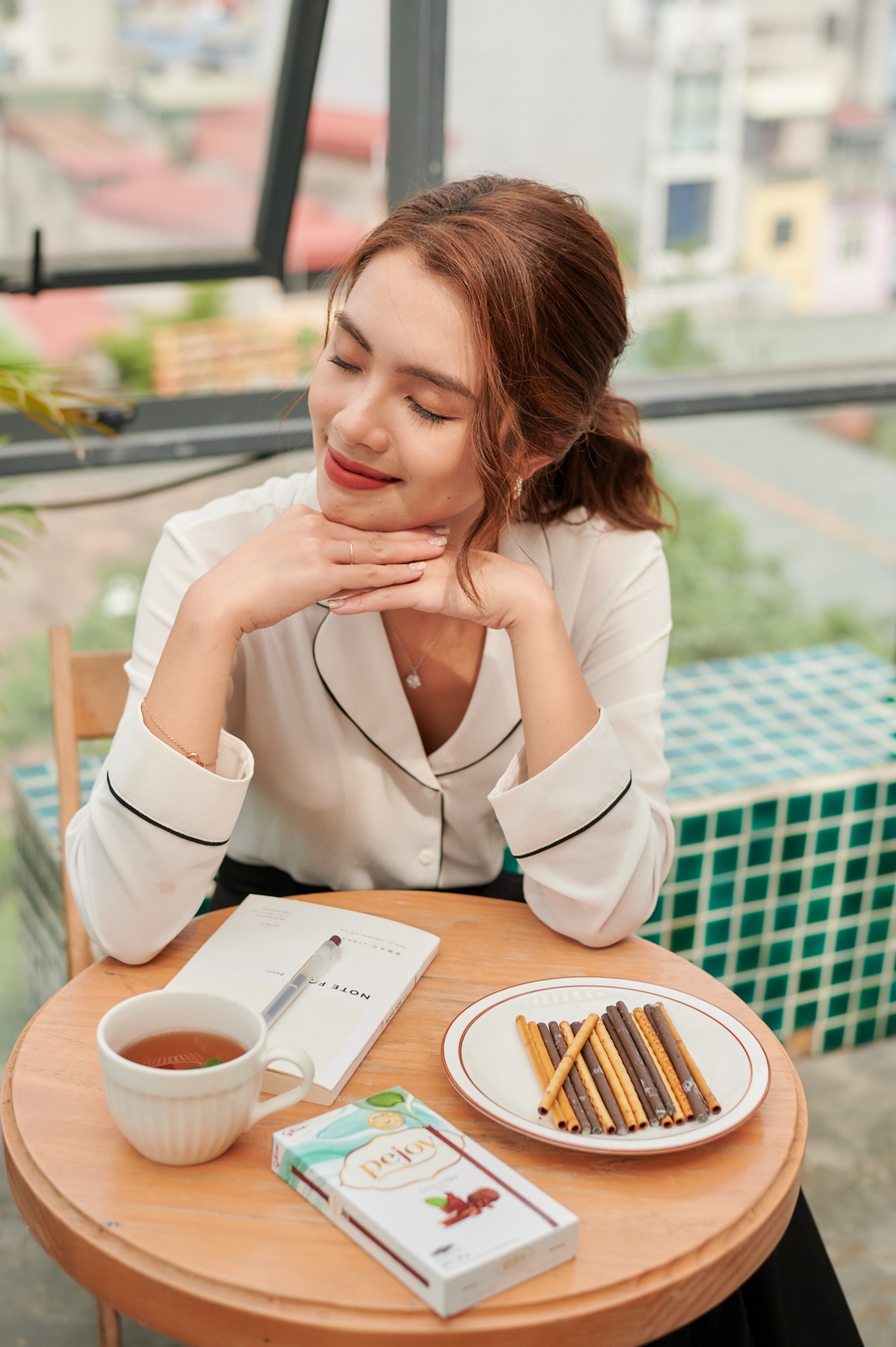 PEJOY – a great self-reward for a hard day
PEJOY is a cake brand with three flavors: Cookie & cream and attractive Choco-Mint of Glico from Japan.
Glico is a food industry company headquartered in Japan, Glico provides products such as confectionery, ice cream, daily food products, processed food products, functional foods and Baby milk… Besides, Glico also provides foods that contribute to the development of positive habits in the diet, in order to nurture a healthy body and mind.
In Vietnam, Glico has product lines such as Pocky, PEJOY, and Pretz.
PEJOY is distributed by Ezaki Glico Vietnam Co., Ltd (Address: District 1, HCMC).
Learn more about PEJOY HERE
https://kenh14.vn/hang-say-lam-viec-chon-van-phong-cac-quy-co-dung-quen-bo-tui-5-thoi-quen-nghi-ngoi-de-cong- viet-hieu-qua-20220428002735155.chn
You are reading the article
Enthusiastic about working in the office, "ladies" don't forget to pocket 5 rest habits for effective work

at
Blogtuan.info
– Source:
Kenh14.Vn
– Read the original article
here