Games
Mobile & Social
Gamers Sword Vuong ADNX Mobile exploded with the event to celebrate the Great Holiday April 30 – May 1
Known as an attractive swordplay role-playing game on the mobile platform, for nearly a year, Sword King ADNX Mobile has made gamers go from one surprise to another. Among them, it is impossible not to mention NPH ADNX's operational efforts in bringing players Sword King ADNX Mobile with exciting events throughout.

Until the next appointment, in the upcoming holidays of April 30 – May 1, Sword Vuong ADNX Mobile continues to bring players a series of interesting events with extremely attractive gifts. The representative of Sword Vuong ADNX Mobile said that the big holiday April 30 – May 1 is approaching, join the jubilant atmosphere of the holiday and participate in the event in Sword Vuong ADNX with exciting experiences and rewards. .
Time: From April 29 to 11:59 p.m. on May 13
During the event, martial artists can collect materials to create Victory Flags and Glory Flags, using them will receive valuable special rewards such as: Pear Wood Dice, Permanent Riding Animals , pet eggs Wukong, Than Vo Han Quang Lenh, Bao Thach, Huyen Tinh,… and many other valuable rewards.
Event Materials:
Flag of Glory, Flag of Victory: Use to receive many attractive items
String, Color, Fabric, Star: Materials used to make Flags
Stars: Rewards can be obtained at the Lucky Star Hat or purchased in the store.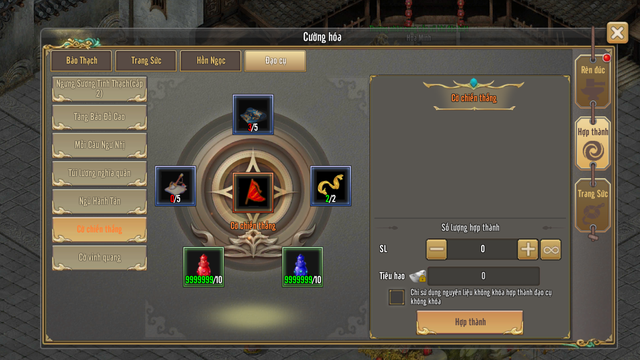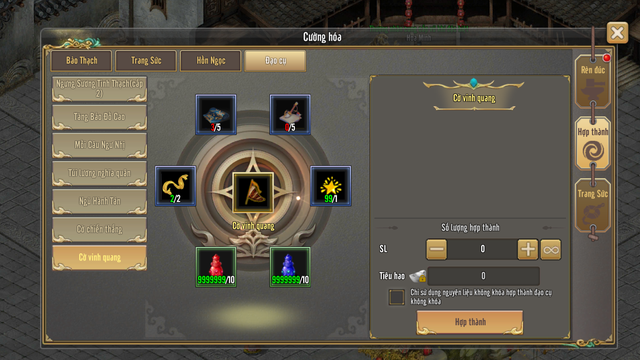 Especially when the whole server opens the flag to reach the event milestone, they will receive a surprise reward.
Accumulate all servers opening flags to reach 1000:
1 Mount of Mount Thai Dat (15 days)
Accumulate all servers opening flags to reach 20,000:
300 Mysterious Weapons
300 Legendary Jewels
300 Xuan Tinh room tools
Accumulate all open servers to reach the 50,000 mark:
1 Unique gem level 5
1 Command to erase the skill marrow
1 Potential root canal command
At the end of the event, players who reach TOP in the rankings will receive VIP rewards. Top 5 players who open the most flags will receive a reward
TOP 1:
150 God Martial Han Quang Lenh
1 Mount of Mount Thai Dat (Permanent)
TOP 2 – 3:
50 Gods of Martial Arts Han Quang Lenh
1 Mount of Mount Thai Dat (Permanent)
TOP 4 – 5:
50 Gods of Martial Arts Han Quang Lenh
Besides, there are special activities that will make Sword Vuong ADNX Mobile players feel "busy" and not boring during relatively long holidays, including:
Pulling the Flag: When qualified, it opens the Flag raising activity and the player can craft all kinds of Flags.
Flag
Upper Co
Gather Materials: Fight monsters on the picnic map to get materials used in the event
Lucky Star Hat
Each server will initially have 10,000 stars in the jar
Players participating in the event:
Deposit 1000KNB will receive: 1 star draw, and the jar increases by 10 stars
Random rewards when drawing stars:
1 star – 5 star – 10 star – 5% star jar – 10% star jar – 100% star jar. (Stars can be used to craft flags). Each time the player receives a star, the number of stars in the jar will be consumed.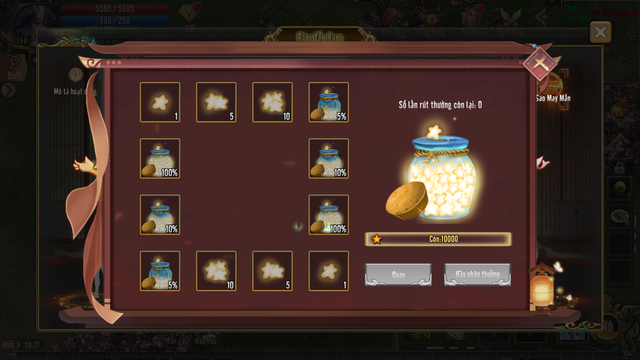 Sword Vuong ADNX Mobile is an updated version of the blockbuster game Sword The ADNX Mobile. Currently, Sword Vuong ADNX Mobile has officially opened download on both iOS and Android platforms. If you are ready, then hold the phone in your hand and prepare to join the colorful swordplay world in Sword King ADNX Mobile.
For more detailed information, readers can update at:
Home page: kiemvuong.adnx.vn
Fanpage: https://www.facebook.com/kvadnxvn/
https://gamek.vn/game-thu-kiem-vuong-adnx-mobile-bung-no-voi-su-kien-mung-dai-le-30-4-1-5-20220428155539871.chn
You are reading the article
Gamers Sword Vuong ADNX Mobile exploded with the event to celebrate the Great Holiday April 30 – May 1

at
Blogtuan.info
– Source:
gamek.vn
– Read the original article
here