Gia đình
Ho Ngoc Ha's 2 children on the first day of school: Leon cried, Lisa was not afraid
April 28, 2022 15:25 GMT+7
While Lisa appeared calm in the midst of a completely new environment, on the contrary, Leon constantly cried.
Lisa and Leon were born at the end of 2020, immediately receiving the attention of netizens because they are the children of the "entertainment queen". Currently, the twins have a separate Instagram page to update their daily life with interesting stories and funny moments.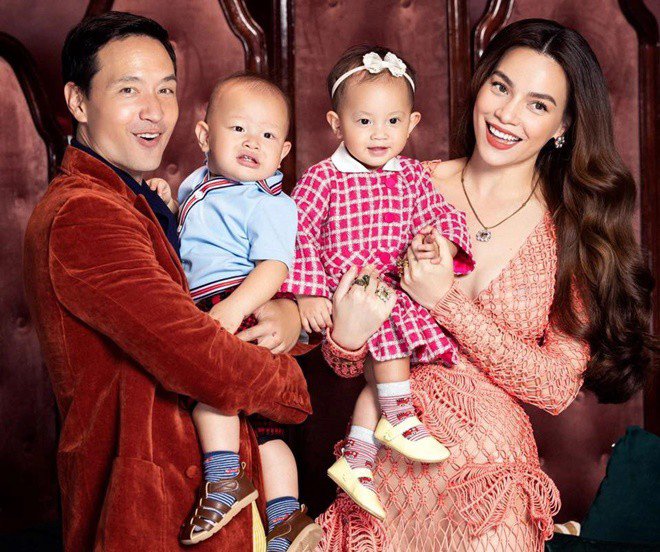 Lisa and Leon are the two hottest kids in Vbiz today.
Currently, Lisa and Leon are 1 and a half years old, recently started their mother Ho Ngoc Ha to preschool. To celebrate the important milestone of the 2 darlings, the "entertainment queen" stayed at the school to record memorable moments. But what happened next really surprised people.
At home, she is more gentle and gentle than her brother, but when she goes to school, Lisa is not afraid or worried about anything. This attitude of Ho Ngoc Ha's daughter is actually not too difficult to guess, because from the moment she was born, she has been commented on as a calm and contemplative personality, not as lively and energetic as the youngest Leon. Looking at her beloved daughter in a new environment, Ho Ngoc Ha exclaimed: "Lisa, a girl who knows nothing of fear. Whoever plays, I play, borrow toys that can't be played, find something else to play". The boldness of the daughter makes Kim Ly's wife feel secure.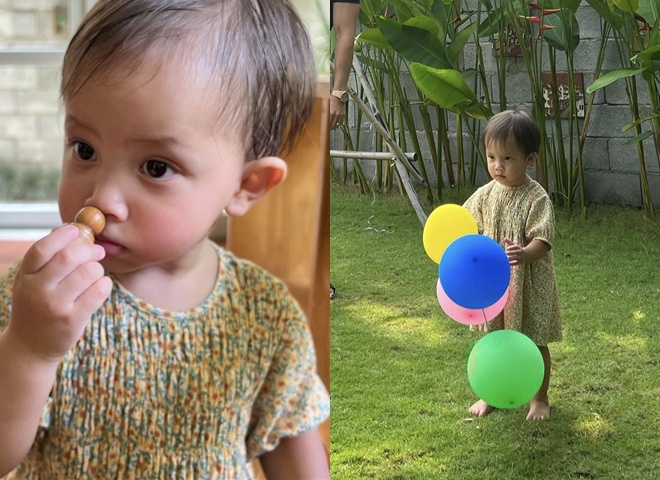 Lisa was bold in the first time going to school, not showing any anxiety or fear.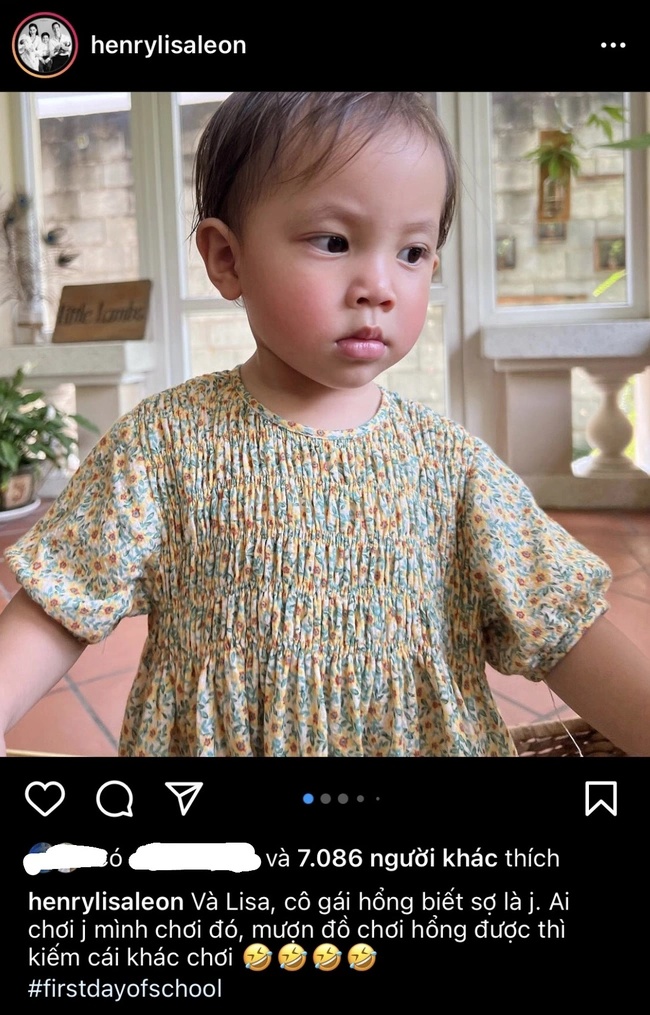 Ho Ngoc Ha wrote: "Lisa, a girl who knows nothing of fear. Whoever plays whatever she wants, she can play, borrow a toy that doesn't work, find another one to play".
As for Leon, the mischievous youngest son of Ho Ngoc Ha's family surprised when he cried all the time. Normally, Leon is bold, always smiling and making jokes with everyone, but when he goes to school, he "screams", sobbing, making the followers laugh and love him.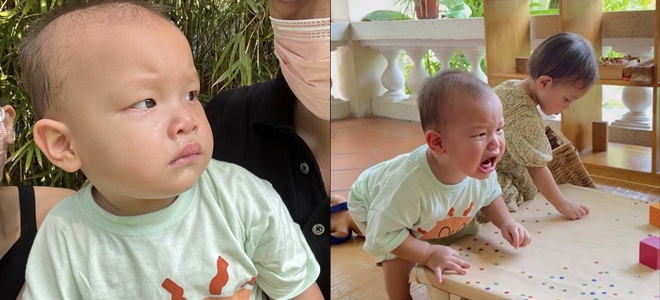 The youngest son, Leon, was surprised when he cried and was afraid at the new school.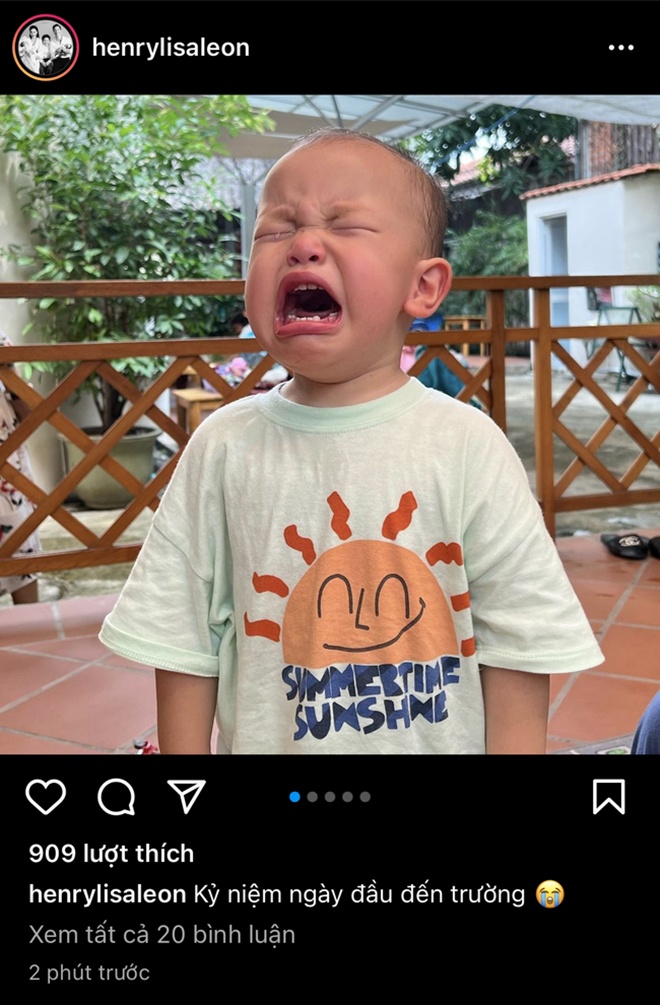 The moment when Leon cried, he looked both sad and funny.
In 2021, Leon and Lisa also made people laugh because they had opposite reactions when they were vaccinated. Specifically, Ho Ngoc Ha and Kim Ly took 2 children for vaccination, each person kept 1 baby. While injecting, Leon cried out loud, but more notably, Kim Ly's grimace and eyes were closed, as if he was the one who was injected. The expressions of the father and son made Ho Ngoc Ha wonder: "Who's hurt? Both father and son".
Unlike her crying brother, Lisa was very calm and did not shed a single tear even during the injection, surprising Ho Ngoc Ha's mother. The female singer shared: "And this is me – Lisa. Nose 2… Respect".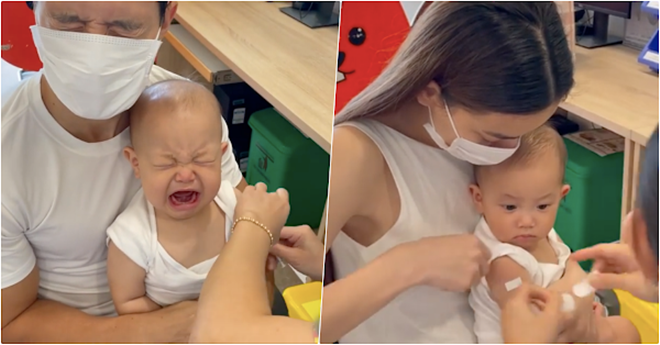 Leon also used to cry, in contrast to Lisa's calm look when she went to get vaccinated.
At that time, under the comments section, netizens left many opinions about the two completely different reactions of Ho Ngoc Ha's family. Everyone laughed when they saw the attitude of Leon and Kim Ly's father, and at the same time praised Lisa, even though she was only 9 months old, but she was very strong and brave like her mother Ho Ngoc Ha.
According to phuuvietnam.vn
You are reading the article
Ho Ngoc Ha's 2 children on the first day of school: Leon cried, Lisa was not afraid

at
Blogtuan.info
– Source:
infonet.vietnamnet.vn
– Read the original article
here