Bach went to Mrs. Nga's house to explain and apologize
The beginning of episode 12 of the movie Love the sunny day part 2, Van Van (Ngoc Huyen) wakes up in Trang's bed (Huyen Lizzie), it took a while for her to remember that she had drunk beer last night and was brought home by her boss Phong (Doan Quoc Dam). After that, Trang took her sister home to make her mother less angry, but Mrs. Nga still scolded her youngest daughter incessantly.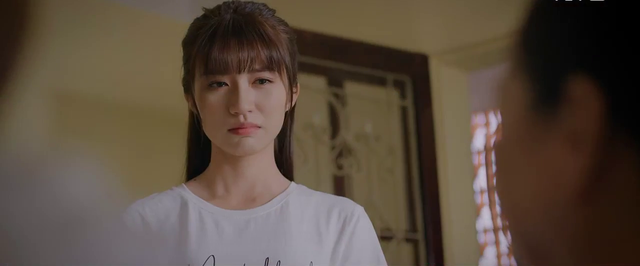 Bach (Quang Trong) went to Mrs. Nga's house to tell her everything and apologize, hoping that she would not blame Van. But Mrs. Nga still scolded her daughter for being stupid, not understanding carefully and not knowing how to look at people. Nga was only angry because she both loved her daughter and worried about being famous, and Van was really heartbroken when she was deceived by her first love.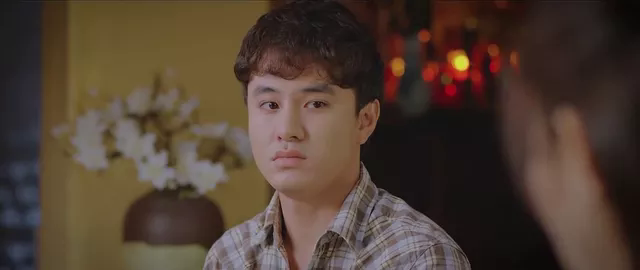 After her sister's story, Trang meets Duy (Dinh Tu), thanking him for helping bring Van home last night. Trang mentioned that he wanted to pay Duy for being Van's tutor. Duy wanted "beautiful sister" to pay with a meal she cooked herself and Trang agreed.
Trang asked Duy about Phong – Van's boss is also Duy's cousin. She didn't want her sister, who had failed at her first love, to be entangled in another love. Duy insists that his cousin lives liberally but is a good and decent person.
Khanh's dark evening
While watching the jealous scene on the film, Khanh (Lan Phuong) decided to tell her husband about catching Thuong – her husband's sister in love with Lien's husband – Khanh's colleague.
Right after that, Khanh and his wife were summoned by Mrs. Hien (People's Artist Lan Huong) to her house for an urgent matter. She and Thuong – Duc's sister said that one of the gold rings that Khanh and his wife lent her was fake gold. The German couple did not understand why such a fake ring appeared, so Khanh wanted to make it right.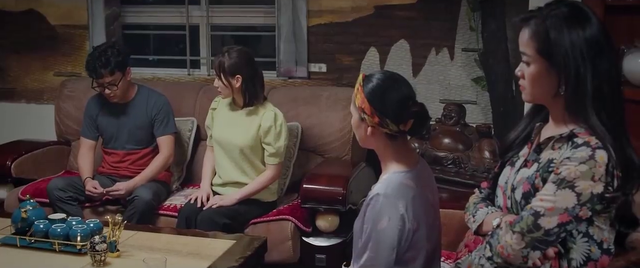 While Mrs. Hien entered the room to answer the phone, Thuong and Khanh had a scuffle, leading to her sister-in-law falling, dragging a broken glass cup to the ground. Even though Germany was there, there was nothing he could do. Thuong deliberately stepped on a piece of glass to make his foot bleed, then called his mother out to blame Khanh for assault. Mrs. Hien did not know the beginning and end of the story, so she immediately slapped her daughter-in-law.
Duc blamed his mother for slapping his wife, but Hien also scolded her son for wearing his wife on his head all day. Duc doesn't know what to do but comfort his wife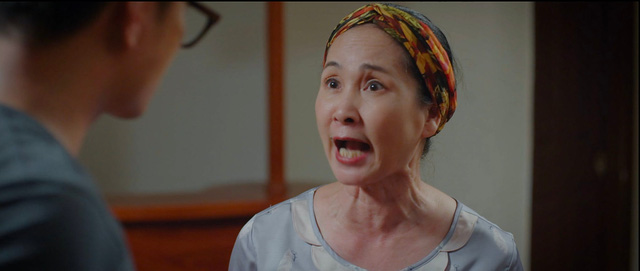 Khanh was too sad, so she called her colleague Lien to drink wine to relieve her sadness. On a sad day, both sisters were slapped. Lien was beaten by her husband, and Khanh was "in pain" more when her mother-in-law slapped her.
After drinking, the two sisters went to the hotel to rest, but were caught by Mrs. Hien's friend, but they did not see Ms. Lien, so they misunderstood Khanh entering the hotel with a boy. They sent pictures to Mrs. Hien, then Mrs. Hien "summoned" Duc and Ms. Nga to accompany her to the three-faced hotel.
Arriving, the whole family caught Khanh in the real hotel room, Duc rushed to punch the person on the bed without knowing it was Lien.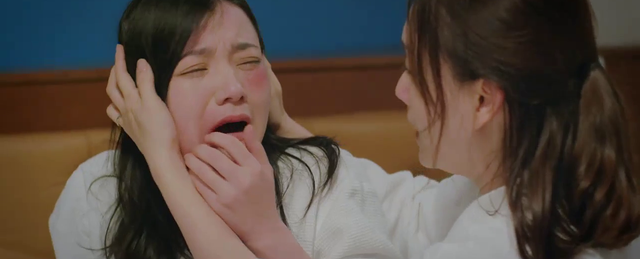 The next day, Duc went to have coffee with his father. He knew his wife was unreasonable, causing trouble all day, so he loved his daughter-in-law very much. He said he couldn't sleep all night and thought that it wouldn't be good if Duc's mother continued to interfere in the couple's life. "The dyke breaks from small cracks, it's not big or windy" – he advised his son to know how to protect and preserve his small nest.
Just finished Van's story and Khanh's story, Mrs. Nga was heartbroken and loved her daughter. After that, Van told her story that yesterday, Khanh and his wife were dumped by their mother-in-law to exchange fake gold, then Khanh was slapped by her mother-in-law, so Khanh invited her colleague Lien to drink alcohol to relieve her grief.
Hearing that, Mrs. Nga was angry because her daughter was being bullied. She suddenly tried to go to her family's house to make things up, but Mr. Vuong intervened.
Then, she calmed down, called Khanh, encouraged and comforted her daughter. Khanh apologizes for not listening to her mother to get pregnant, get married and stay at home but people don't love her. "You said you were happy and miserable, but now you let me see you suffer like this," Khanh said while crying over the phone.
Nga also loved her daughter and burst into tears. She encouraged her daughter to just look at Sam So and everything would pass, just like in the old days, when the mother suffered the most, she only looked at her children and lived.
This segment of the mother and daughter has made many viewers cry, many people have seen themselves in it and feel more sorry for their mother.
You look forward to the next episodes of the movie Love the sunny day Part 2 airs at 9:40 p.m. every Monday, Tuesday, and Wednesday on channel VTV3!
You are reading the article
Love the sunny day 2

at
Blogtuan.info
– Source:
Kenh14.Vn
– Read the original article
here