Business
Milestones that make Amazon history
Thanks to the management of Jeff Bezos, Amazon has grown from being a small online bookstore to a giant corporation operating in the fields of e-commerce, cloud computing, physical retail, manufacturing. movies and video games.
Here are some memorable milestones in Amazon's transformation into a trillion-dollar giant:
The begining
In 1994, Jeff Bezos (then 30 years old) quit his job at hedge fund DE Shaw & Co. to open an online bookstore. It launched in July 1995, and within two months, the company had customers in all 50 US states but was still not considered a serious competitor to the major publishers.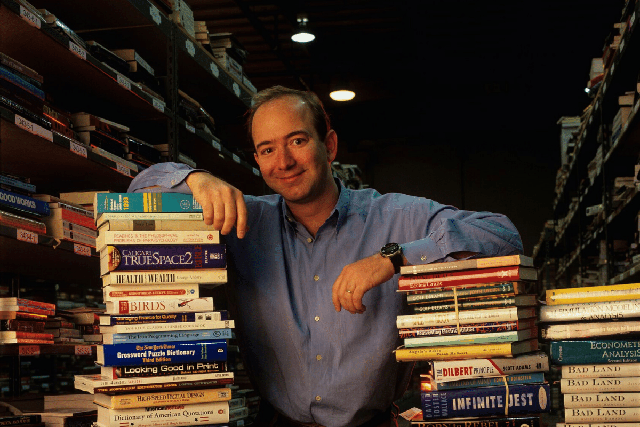 Jeff Bezos started an online bookstore Amazon (Photo: Internet).
In July 1996, Amazon introduced an affiliate program, rewarding other websites for generating traffic to Amazon. In May 1997, Amazon listed on the stock exchange at 18 USD/share. At that time, the company was still losing money even though sales that year had increased by 800%.
Jeff Bezos told shareholders that Amazon is focusing on long-term investments, not just short-term profits. In late 1997, Amazon introduced the "1-Click" shopping button, allowing customers to buy books from Amazon and order delivery with the push of a button.
In 1998, Amazon bought IMDb for about $55 million – the company's first major acquisition. After that, Amazon started adding new product categories beyond books.
In 2000, Amazon opened Amazon Marketplace – a place that allows other people to sell products on its site. People can sell used books, DVDs and many other products besides Amazon's sales pages.
In 2003, for the first time in history, Amazon reached $75 million in profit.
Highlights "Amazon Prime"
In 2005, Amazon Prime launched, offering customers the option of free two-day shipping within the United States for $79 per year. This was Amazon's first foray and soon became one of their most famous "products". Prime subscriptions have cemented Amazon's position in the retail market.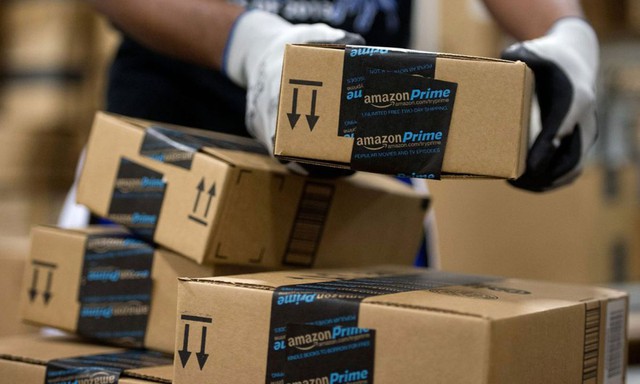 In 2006, Amazon launched one of its most important products: Amazon Web Services, or AWS. It is a commercial product that provides the "backbone" that allows companies to run their own Internet business from the cloud. This also puts Amazon years ahead of later competitors such as Microsoft Azure (2010) and Google Cloud (2008).
In November 2007, Amazon launched the Amazon Kindle e-reader. It's paired with Amazon's Kindle Store to buy e-books – often at a substantial discount compared to paper books.
In September 2009, Amazon had its biggest foray into creating its own product line with AmazonBasics. However, it was controversial when it was accused by some Amazon sellers that the company entices customers to buy AmazonBasics products in its own way. There are also allegations that Amazon copies third-party products to sell under the AmazonBasics brand.
In February 2011, Amazon expanded its digital video service to Amazon Prime Instant Video, establishing its first foothold in the streaming market. In addition to buying movies and TV shows, Amazon Prime members can stream content from a library of more than 5,000 shows and movies.
In April 2012, it was reported that 1% of US consumer Internet traffic interacts with AWS servers. Major companies that rely on Amazon's servers at the moment include Netflix, Dropbox, Instagram, and Pinterest.
Big failure with Fire Phone
After years of rumours, in July 2014, Amazon launched its biggest hardware bet yet: the Amazon Fire Phone, an Android-powered smartphone.
A month later, the company announced it had acquired the popular game streaming platform Twitch for $970 million. In November of the same year, the company launched the Echo smart speaker, allowing users to talk to the digital assistant Alexa. The Echo speaker quickly became a huge success for Amazon, helping the company expand production of many other smart speaker products.
To celebrate its 20th anniversary, Amazon held its first "Prime Day" event on July 15, 2015 – a big sale in the style of "Black Friday". Since then, Prime Day has been held annually and is one of Amazon's biggest shopping events of the year.
In September 2015, Amazon announced that it was discontinuing production of the Fire Phone, just over a year after it was introduced. The product was not well received by both customers and experts and is considered one of the company's most notable "faulty" products to date.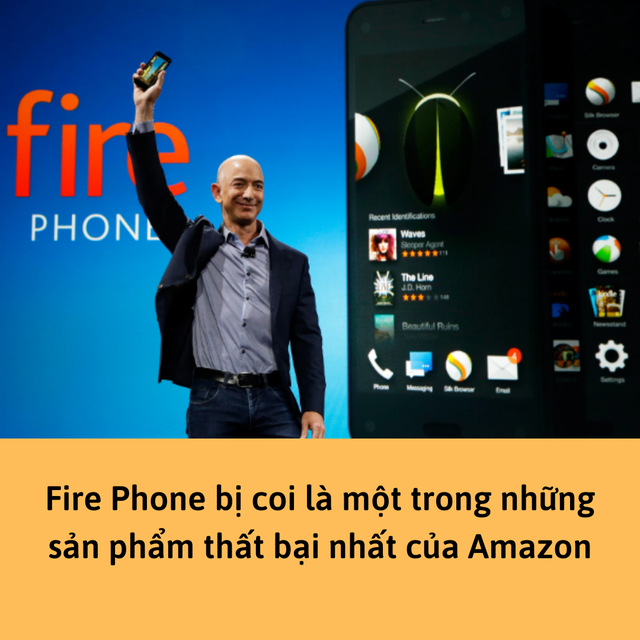 Later that year, Amazon opened its first physical bookstore in Seattle, called Amazon Books. Since then, the company has continued to expand Amazon Books in other locations across the US.
In late 2016, the first Amazon Go convenience store opened in Seattle, using cameras and sensors to track what products customers took off the shelves. After that, the customer can pay by themselves without the cashier.
The trillion "dollar" milestone
In June 2017, Amazon made its biggest purchase ever: buying Whole Foods for $13.7 billion. The high-end food chain is not rebranded as an Amazon product. Instead, Amazon is primarily integrating Whole Foods into its local grocery delivery services, providing customers with fresh food directly from the stores.
In 2018, Amazon acquired home security company Ring for more than $1 billion. Not only does this give Amazon a leading position in the home security market, but it also presents an important opportunity to expand into smart home devices that include Alexa.
That September, Amazon's market capitalization surpassed the $1 trillion mark for the first time. Amazon is the third company in history to achieve this impressive number.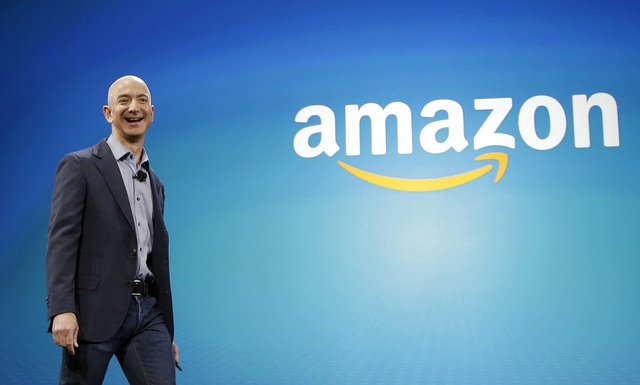 In April 2019, Amazon announced plans to improve shipping for Prime members: instead of 2 days, Amazon has shortened it to 1 day! While the cost is not small, the company has reaped big benefits in the long term with an increase in both Prime subscriptions and overall sales.
In August 2020, Amazon opened its first "Amazon Fresh"-branded grocery store in California. Notably, this isn't a Whole Foods store, but is designed as a cheaper alternative that's more closely linked to Amazon's products and services.
Last February, Jeff Bezos announced that he would step down as CEO of Amazon in July. Not long after that, he made a space flight aboard the Blue Origin company's New Shepard spacecraft.
Source: The Verger, BI
https://cafebiz.vn/nhung-cot-moc-lam-nen-lich-su-cua-amazon-cua-hang-sach-online-trong-gara-o-to-tro-thanh-ga- no-lo-cong-listen-ngin-ty-do-20220427104436711.chn
You are reading the article
Milestones that make Amazon history

at
Blogtuan.info
– Source:
cafebiz.vn
– Read the original article
here