Security cameras, surveillance cameras… have become so familiar security support devices. But now, that very safety monitoring device has become a double-edged sword to "kill" us at any time, if it is hacked.
Anything that has buyers, viewers, and sellers. This unwritten rule makes many people defy "change jobs" to hack security cameras in order to profit from the privacy of others. It is not too difficult for us to find hacked videos from surveillance cameras in the victim's home. Videos are for sale "full version" on private Facebook groups, Zalo chat groups, Telegram, hidden posts on Twitter, even to black content publishing platforms such as: Xvideos, Onlyfans.. .
However, sometimes, these cameras are not hacked, but due to the indifference of the users, the scenes recorded from private cameras become "public", arousing the curiosity of a series of others. . That is, the user installs the camera but does not set a password for these cameras.
Recently, even at a leading electronics store in Vietnam with an IT system, security… but also forgot to set the password for the surveillance camera. This has aroused the curiosity of many users.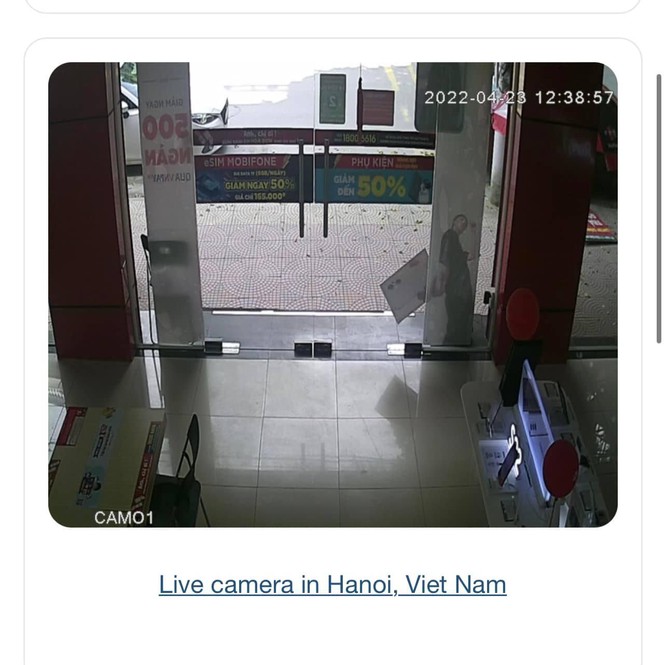 When accessing a website specializing in the synthesis of security cameras without a password, it is not difficult for you to access the "private space" of a certain family, even sometimes, the camera not only reveals private images. in the house, where the household does business, even revealing the address. This will cause many objects to come up with bad intentions, putting the user at a disadvantage.
Remember, if you install a security camera, you need to set a password for the camera. In addition, the act of curiosity, watching the cameras of other families is also an act worthy of condemnation. In particular, if you intend to use images from the camera for bad purposes, you will be handled by the law according to regulations.