Sức Khỏe
Pregnant women almost died because of being subjective when they had leg swelling and difficulty breathing
Ho Chi Minh City University of Medicine and Pharmacy Hospital said that this place has successfully saved the lives of both mother and child with severe heart failure, with a high prognosis for death.
Accordingly, Ms. BTTK (37 years old, Long An) went to the emergency room at 27 weeks of pregnancy in a state of shortness of breath, leg edema, and decreased oxygen in the blood. About 2 weeks ago, symptoms of leg swelling, shortness of breath appeared, but she subjectively did not go to the doctor, thinking that it was normal during pregnancy.
At Ho Chi Minh City University of Medicine and Pharmacy Hospital, echocardiography results showed that she had pulmonary hypertension and severe heart failure. If not treated aggressively, there is a risk of complications that can lead to death. In severe conditions, it may be necessary to terminate the pregnancy to save the mother's life.
However, Ms. K. and her husband have been married for 6 years to have a child. The family's wish is to keep the fetus at 27 weeks.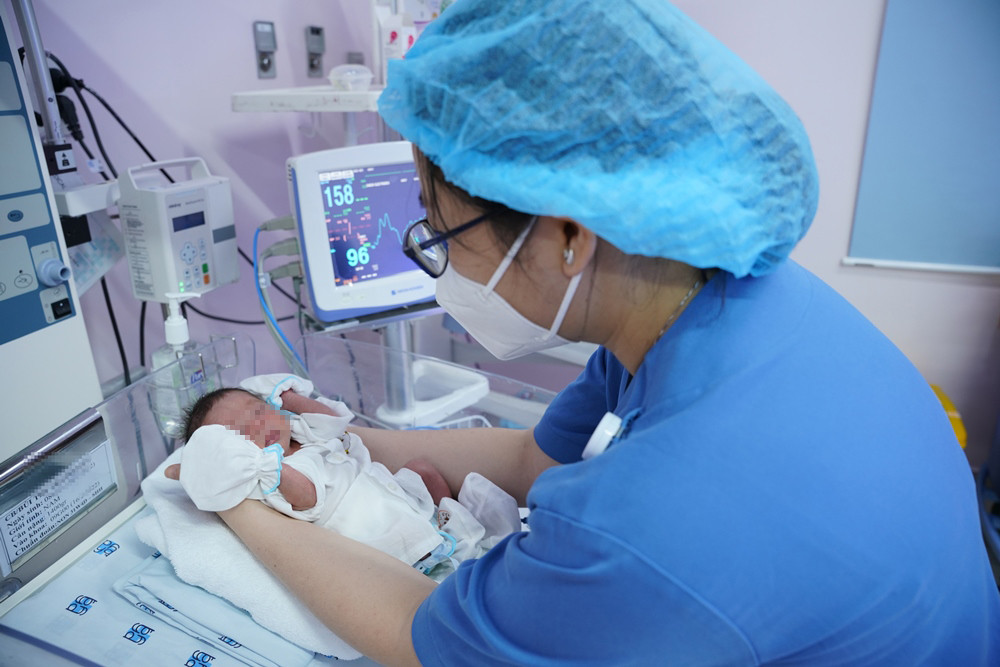 The doctors conducted an interdisciplinary consultation of Cardiology, Obstetrics and Gynecology, and Neonatal Anesthesia and Cardiovascular Surgery Resuscitation Unit. The mother was transferred to the Department of Cardiology to treat heart failure, severe pulmonary hypertension.
Ms. K. was given oxygen, used diuretics, increased myocardial contractility, and dilated pulmonary arteries. Thereafter, transfer to the Cardiovascular Surgical Resuscitation Unit with full facilities to monitor the condition of mother and fetus.
Dr. BS. Tran Nhat Thang, Head of the Department of Obstetrics and Gynecology, shared: "We plan to prolong the pregnancy to minimize the effects of premature birth on the baby's health in the future. Pregnant women receive medical treatment, monitor pregnancy and wait for cesarean section.
We are always in the spirit of caesarean section as soon as an emergency is launched from the cardiologist."
At the Anesthesia and Cardiovascular Surgery Resuscitation Unit, the pregnant woman's progress is severe, she must combine many special drugs, and monitor the pregnancy status daily.
The medical staff monitors each fetal movement, the mother's health indicators and listens, encourages and accompanies the mother to be able to raise a more mature baby until she can be born with less most risky.
After more than 30 days of active treatment, at the 31st week of pregnancy, the mother was able to have her baby by cesarean section. A baby boy weighing 1.4 kg was born safely and was transferred to the Neonatal Department for 3 more weeks. The mother continues to be monitored, cared for and controlled the risk of complications. She was discharged from the hospital in stable condition.
Doctors recommend that women of reproductive age should have health checks before becoming pregnant and the first months of pregnancy. As soon as there are abnormal signs, pregnant women should be examined, detected and treated promptly to avoid serious progression.
Linh Giao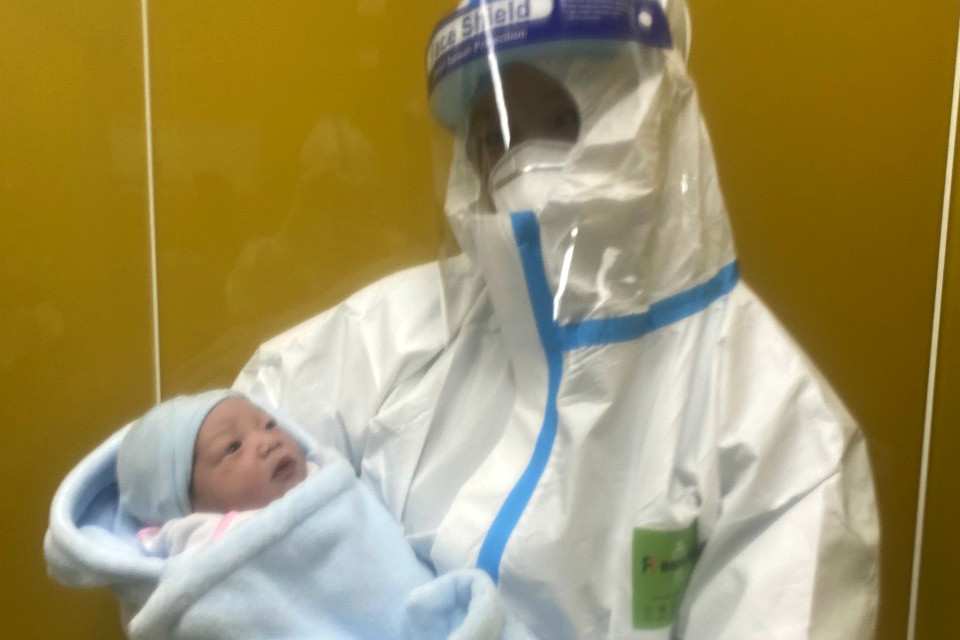 You are reading the article
Pregnant women almost died because of being subjective when they had leg swelling and difficulty breathing

at
Blogtuan.info
– Source:
vietnamnet.vn
– Read the original article
here