Thế Giới
Russia deploys secret fighters in the Black Sea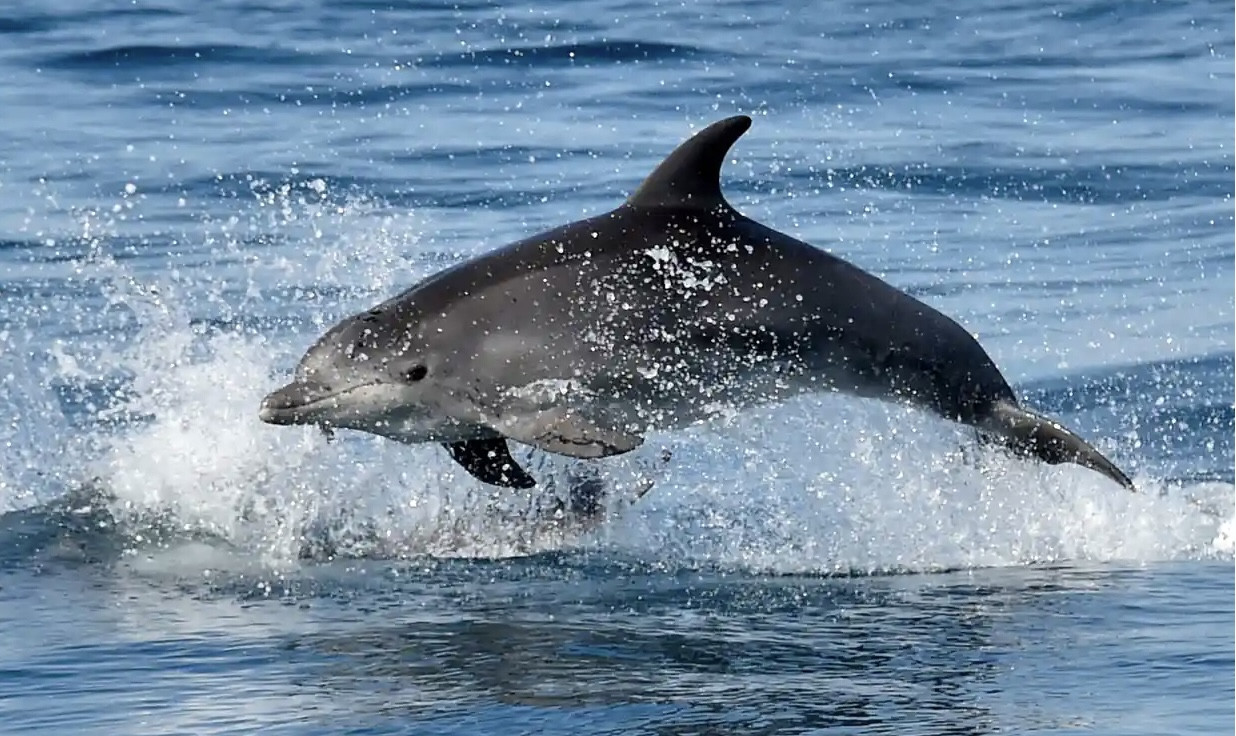 According to The Guardian, the US Naval Academy (USNI) reviewed satellite images of the Russian naval base at the port of Sevastopol and concluded that two dolphin cages were moved to the base in February, just after Russia begins to attack Ukraine.
Russia has a history of training dolphins for military purposes. This water uses mammals, which live in the water to get items or stop enemy divers.
The naval base in Sevastopol is very important to the Russian military because it is located at the southern tip of Crimea, a peninsula annexed by Russia in 2014. According to USNI analysis, many Russian ships are anchored here, easily becoming targets of undersea attacks.
Ukraine also trains dolphins at an aquarium near Sevastopol under a program dating back to the Soviet era, but training these intelligent animals fell into oblivion in the 1990s. During the Cold War, both the United States and the Soviet Union. The buckets all use dolphins, which have echolocation capabilities, which allow them to detect underwater objects such as mines.
The United States has spent at least $28 million maintaining its own army of dolphins and sea lions, both of which are trained, to help the country in potential conflicts.
In 2012, the Ukrainian navy revived the Sevastopol program, but in 2014, when Crimea joined Russia, the dolphins moved into Moscow's control. Ukraine has reclaimed these special fighters but without success. According to RIA Novosti news agency, Moscow plans to expand this dolphin training program.
Two years later, the Russian navy announced plans to purchase five more dolphins, kicking off the bidding process for a $21,000 contract to deliver the dolphins to the Sevastopol base by the end of the summer. It is unclear whether the dolphins in Sevastopol now are the dolphins in the contract above.
Satellite photos in 2018 show that Russia used to use dolphins trained at the base in Tartus, Syria during the Syrian war.
Dolphins aren't the only ocean creatures the Russian military has trained. A beluga whale discovered off the coast of Norway in 2019 is said to have been trained by the Russian navy. The fishermen said the whale, with a strange "armor" that could carry a camera, harassed their boat, pulling ropes on the side of the boat.
Hoai Linh
You are reading the article
Russia deploys secret fighters in the Black Sea

at
Blogtuan.info
– Source:
vietnamnet.vn
– Read the original article
here