Thế Giới
Russia stops supplying gas to Poland, Bulgaria
From April 27, Russia stopped supplying gas to Poland and Bulgaria because they refused to pay in rubles. This move increased tensions between Russia and the European Union (EU).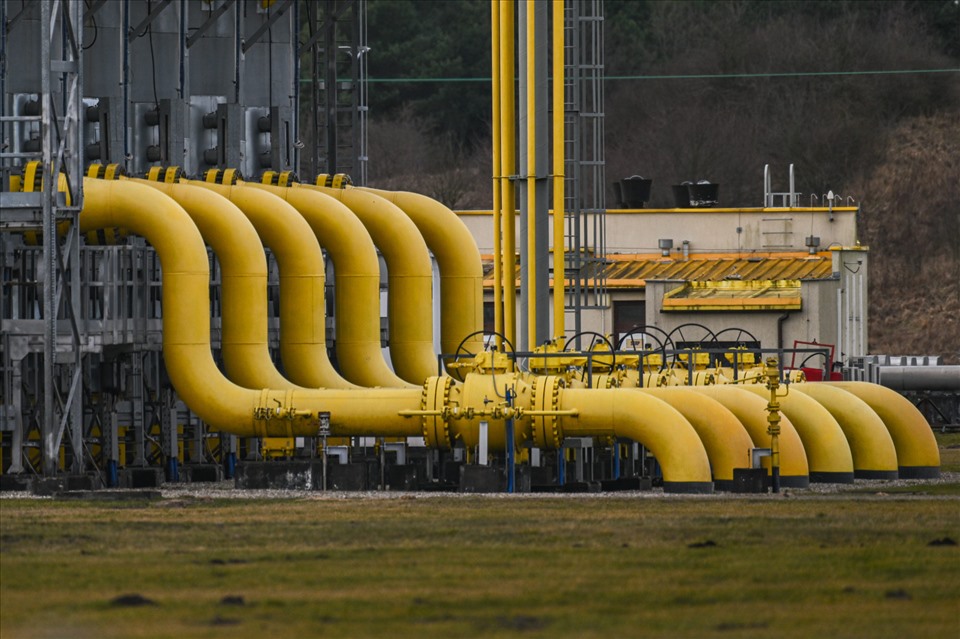 Stop immediately
The decision by Russian energy giant Gazprom to suspend gas supplies to both NATO and EU members marks the first time that Moscow has directly and openly targeted Europe with energy weapons. European nations have experienced disruptions to Russian gas supplies in the past, but that is largely the result of disputes between Russia and Ukraine over what Gazprom claims are unpaid bills or theft in pipelines passing through the territory of Ukraine. However, Poland's state-owned energy group PGNiG confirmed that Gazprom will stop supplying gas under the contract through the Yamal-Europe pipeline as of April 27. Earlier, on April 26, a spokesman for Gazprom announced: "Today, Poland is obliged to pay for gas purchases under a new payment process", referring to Russia's request that "countries of the world are required to pay for gas purchases". unfriendly" had to buy gas in rubles. However, Poland refused to follow this procedure and on April 26 sanctioned Gazprom, which owns a 48% stake in the Polish company that co-owns the Yamal-Europe gas pipeline. The 4,000km pipeline transports gas from the Yamal peninsula and western Siberia to Germany and Poland via Belarus.
Media reports soon after showed that supplies to Poland were discontinued and the Warsaw government convened a crisis meeting. PGNiG emphasized that the supply to consumers will not be interrupted thanks to gas reserves and purchases from other suppliers.
While some gas-dependent countries like Germany have warned the EU of the consequences of stopping Russian gas imports and others like Hungary have said they will continue to buy fuel from Moscow, the Polish prime minister Mateusz Morawiecki has announced it will ban all Russian coal, oil and gas imports by the end of the year, despite the country buying up to 45% of Moscow's gas.
In a related development, the Bulgarian Ministry of Energy also announced that Gazprom stopped supplying gas to Bulgaria on April 27. The reason is also because Bulgaria refuses to pay in rubles. The Department of Energy reassured the country's consumers that there would be no need to ration gas. Bulgaria imports about 90% of its gas from Russia, the rest comes from Azerbaijan. Last month, a spokesman for the state energy group Bulgargaz told reporters that, starting this summer, Azerbaijan will supply all of its gas supplies to Bulgaria, albeit at a higher price. In the future, the Bulgarian government plans to connect the country with an unfinished liquefied natural gas (LNG) terminal in Greece, where gas will be imported by ship, possibly from the US. Bulgaria's current 10-year contract with Gazprom is expected to expire at the end of this year, but the ministry statement said Bulgargaz would not terminate the contract if payment had to be made in rubles, citing the This "poses a significant risk to Bulgaria".
Increased stress
Russia's decision marks a significant increase in tensions with the EU, which have been tense since Russia's military campaign in Ukraine. The EU and the US have imposed increasingly harsh economic sanctions, damaging the Russian economy. Both Poland and Bulgaria, along with other European countries except Hungary, have rejected Russian President Vladimir Putin's request that energy purchases be paid for in rubles, even though water sales contracts outside usually requires payment in USD.
Poland is one of the countries that staunchly supports Russia's sanctions imposed by the US and EU, and allows the shipment of Western weapons through this country into Ukrainian territory. Bulgaria is traditionally more pro-Russian than most other European nations, but still supports EU sanctions on Russia, while Bulgaria's new coalition government is debating whether to send weapons to Ukraine. or not.
Russia has made it clear for months that it will back friendly countries with reliable energy supplies. When Hungarian Prime Minister Viktor Orban visited Moscow just before Russia launched its military operation in Ukraine, President Putin offered assurances that Hungary, unlike other European countries, does not have to worry about gas shortages. natural burning.
The EU said it will cut a large amount of Russian oil and coal imports in the near future and look for alternatives despite higher prices. However, many European countries are heavily dependent on Russian gas, and ending imports would be more damaging economically. EU ministers vowed to reduce imports of Russian gas, but not abruptly until 2030.
Meanwhile, some Russian gas buyers have signaled that they may agree to Moscow's demands to pay in rubles. On April 25, Uniper, Germany's major importer of Russian gas, said it could pay for future supplies without violating Western sanctions. Germany also receives some of its gas through the Yamal pipeline, but most of the gas Germany buys from Russia flows through the Nord Stream, a separate pipeline under the Baltic Sea that appeared to be operating normally on April 26.
You are reading the article
Russia stops supplying gas to Poland, Bulgaria
at Blogtuan.info – Source: laodong.vn – Read the original article here