Tech
The $1.4 trillion empire, but not appreciated by Jeff Bezos, is ultimately only behind the cosmic dream and the 'hot little trio'
Founded in 1994 with the original idea of ​​​​just an online bookstore, Amazon, under the hands of Jeff Bezos, has become an e-commerce giant that has changed the entire global retail market.
Few people know that before becoming a $1.4 trillion empire, Amazon took baby steps at a time when Americans didn't have much idea about online shopping. The internet was not widespread then and many people didn't even have a desktop computer to use.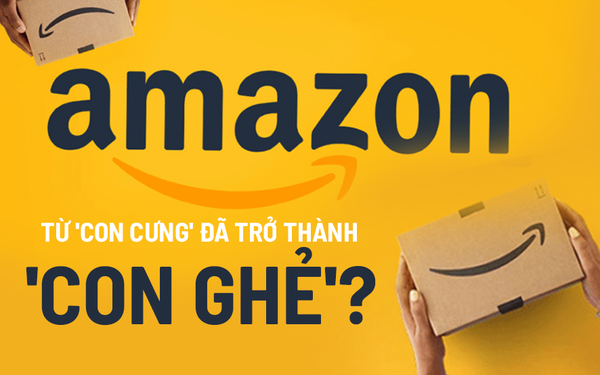 EMPIRE WITH TERRIBLE DEVELOPMENT SPEED
Jeff Bezos is one of the few to realize that potential. He registered to start an online book business called Cadabra, then quickly changed its name to Amazon – the name of the largest river in the world. After 3 years of operation, Amazon listed shares for the first time, in the skepticism of investors about the future of the e-commerce industry. At that time, the most optimistic person did not expect that Amazon, one day, would become one of the most influential giants in America.
In an interview, Bezos confided: "I was startled after reading the report of the Internet usage figures in 1994. They grew so fast and that was extremely unusual." This routine helped Amazon's customer base, within the first five years, grow from 200,000 to 5.4 million.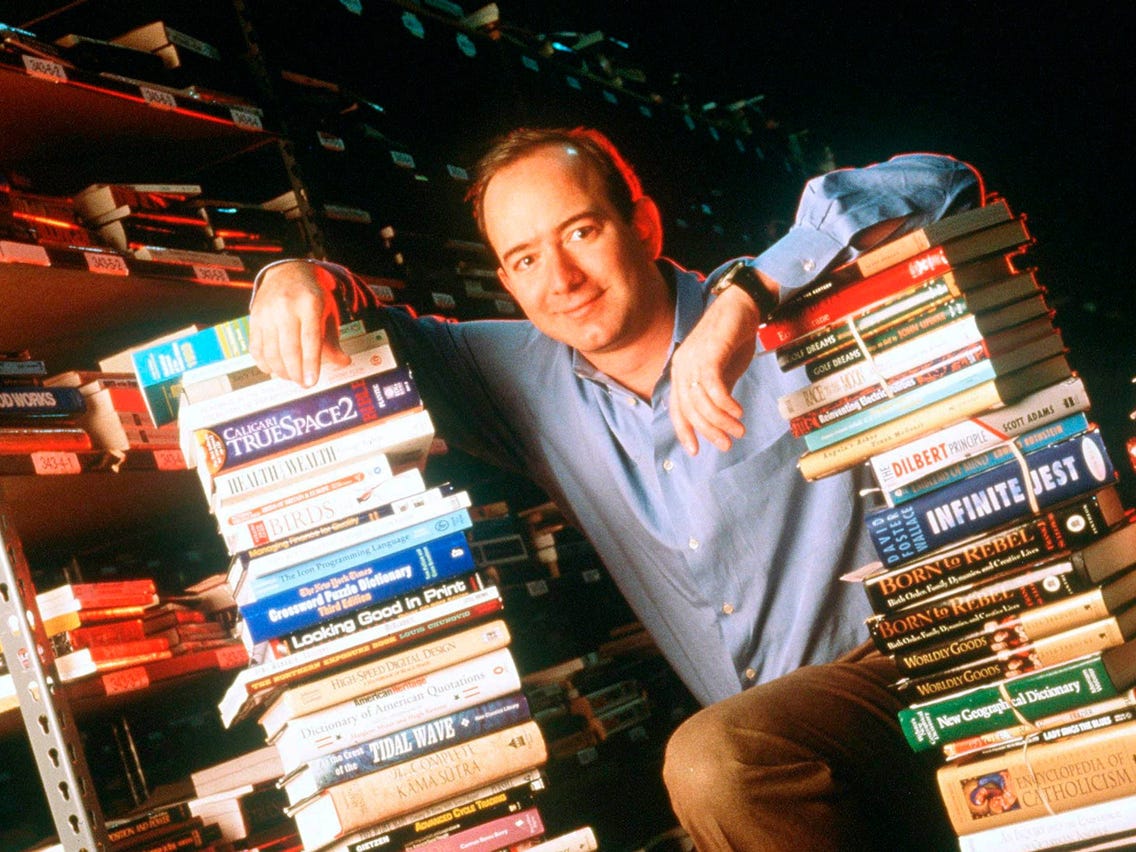 Amazon was founded in 1994 with the original idea of ​​just an online bookstore
Investors who are smart, patient, or lucky enough to buy Amazon shares from the 1997 IPO and hold them until today, are sure to reap huge rewards. According to Statista's calculations, with an initial investment of $1,000, that would be enough to buy 55 Amazon shares for $18 in May 1997, which after 24 years would cost more than $2 million.
In a trading session in early February 2022, shares of this online retail and cloud computing giant also increased by a record 13.5% after reporting earnings that exceeded forecasts, thereby increasing the value of capital. Amazon increased by about 190 billion USD.
According to data collection company Refinitiv (USA), this increase surpassed Apple's record $ 181 billion increase in market capitalization on January 28 thanks to better-than-expected business reports.
BACK OF THE LIGHT
This success of Amazon is said to be unlikely without the foresight of Jeff Bezos – the world's second-richest billionaire. Forbes writer Peter Cohan commented that it is Bezos' ability to turn risky gambles into huge sources of revenue that has made most of Amazon's investments profitable or likely to be profitable in the future. future.
In addition, Amazon's success is also marked by the application of information technology to its operations and customer care apparatus. Tablets, cloud systems and even virtual assistant software have made shopping so much easier.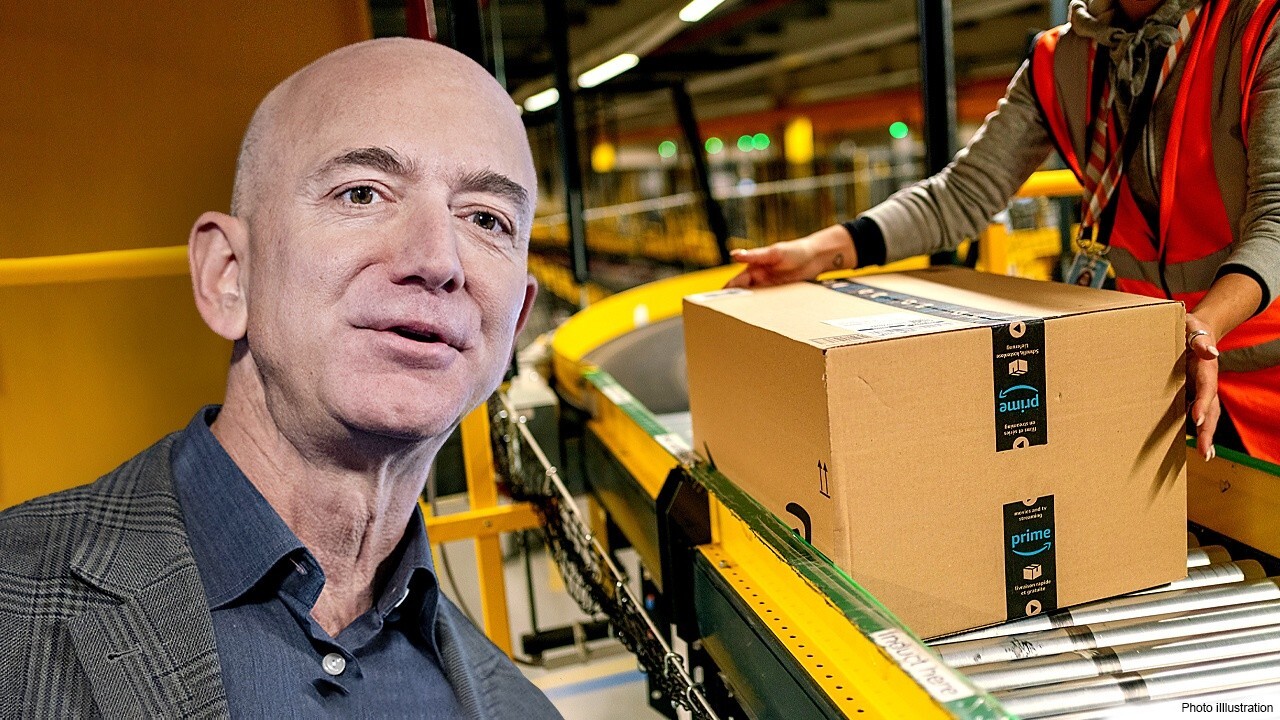 Amazon is involved in a scandal of excessive employee control
And true to the slogan that Jeff Bezos coined, that "You can find everything on Amazon", customers can find almost everything on this platform, even Rolex watches and watches. luxury diamonds.
However, behind the success of the more than 1,000 billion empire are extremely strict rules, such as according to Business Insider, Amazon employees must work at least 60 hours a week. Work-life balance doesn't seem to exist anymore.
The Guardian in 2021 shared the story of James Meyers, a former delivery driver for Amazon in Austin, Texas. This man said that he had only been with the company for about a year due to overcrowding and having to work in squalid conditions.
14-hour shifts are normal. Delivery providers also don't allow drivers to return orders, so this puts a lot of pressure on it. Meyers confided that sometimes she had to pee in a plastic bottle because she didn't have time.
"I don't see any attempt by Amazon to help drivers use their vacation time for normal human needs. That causes many workers, myself included, to pee in bottles out of fear. failed to deliver," Meyers said.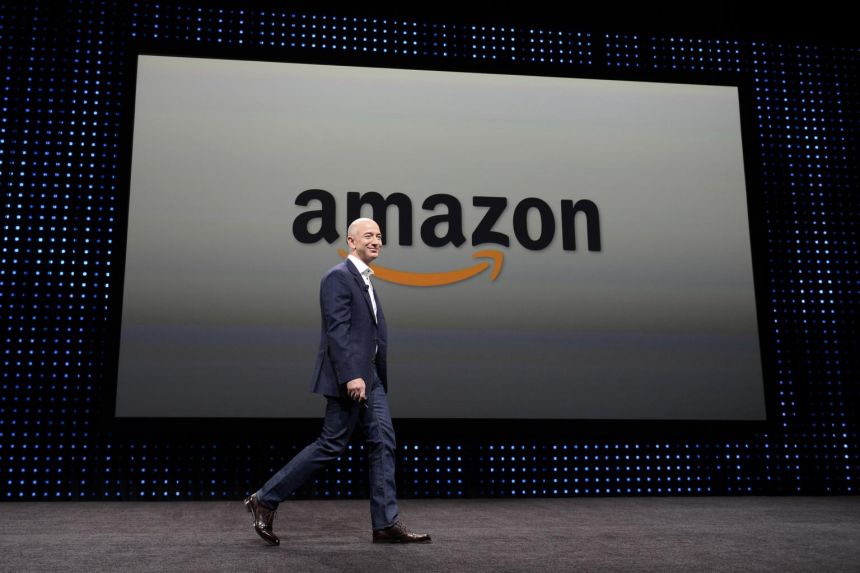 Behind the success of the empire of more than 1,000 billion are extremely strict rules
In addition, according to Randy Korgan, Amazon Project Manager, Amazon's delivery staff salary is only from 15 USD / hour, much lower than the average salary of other drivers. Drivers also frequently complain of too much surveillance from 24/7 in-vehicle cameras and the Mentor tracking app.
"To go to the bathroom, female staff like me would have to go to the rest stops. However, they weren't available. It took at least 10 minutes to get there and we had to report the reason later because Why are we behind schedule, so I always carry a cup and wipes with me to go to the bathroom right behind the cockpit for convenience,'" a female Amazon employee complained.
Rarely was JEFF BEZOS mentioned
Thus, behind the halo, the giant Amazon empire itself also has many uncertainties. The tremendous growth was at the expense of many hours of exhausting and laborious work.
More sadly, Amazon on July 5, 2021 officially "lost" Jeff Bezos after this billionaire decided to transfer the CEO position to his successor to "retire" at the age of 57.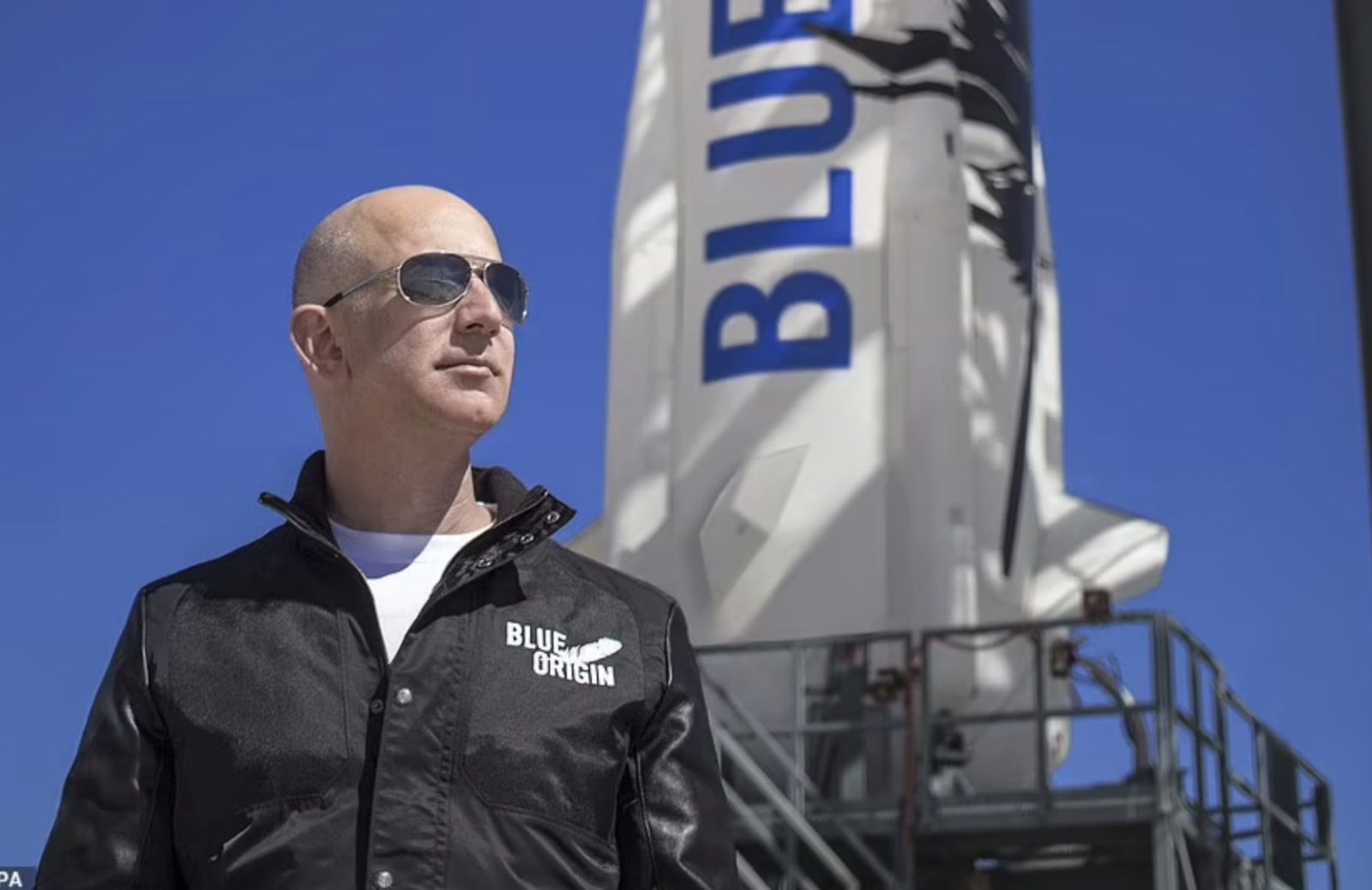 Jeff Bezos is focusing on Blue Origin
"Retirement" here does not mean staying at home to take care of the garden or gather with grandchildren. "Retirement" for Jeff Bezos simply means the end of power in the empire he once built. Instead, he chose to pursue his dream of being an astronaut, with the destination being the distant Moon.
"Seeing Earth from space, my person has changed. Since childhood, I have always dreamed of flying to the Moon. And this time, I want humanity not only to visit the Moon, but to stay. always this planet," said Jeff Bezos.
Since then, Bezos has spent a lot of time focusing on the lavish life, the private space company Blue Origin, philanthropic activities and especially Lauren Sánchez – the "minor" behind the most expensive divorce. second in history. Of course, Amazon is no longer paying much attention, even though it has been with Jeff Bezos for 27 years. Even while still serving as Executive Chairman, Bezos rarely mentioned Amazon.
"I'm going to split my time between Blue Origin and the Bezos Earth Fund. There will be a third and a fourth, but I don't know which ones yet. I'm not good at multitasking." , Jeff Bezos shared in a press conference and absolutely did not mention the "old brainchild".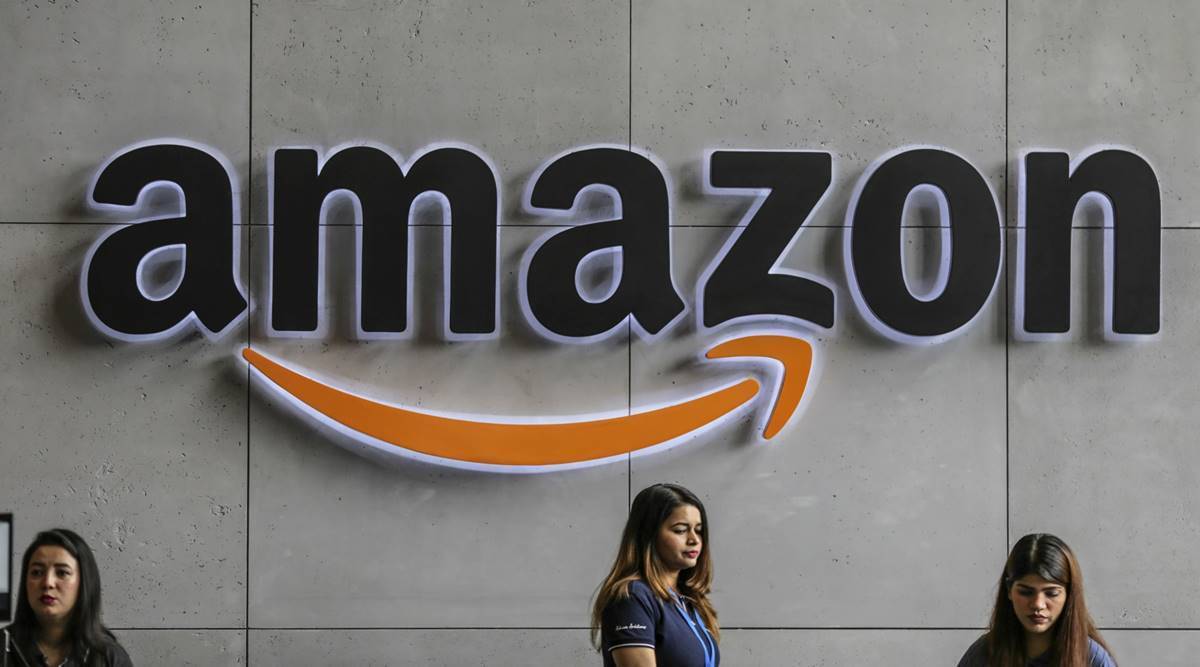 The shadow of Jeff Bezos for Amazon is too big
However, in the present time, when mentioning Amazon, people will not forget to attach it to Jeff Bezos. This shadow is so big that, after more than a year, the successor of Andy Jassy, ​​once considered his effective right-hand man in important meetings, after more than a year, is still difficult to overcome.

https://cafebiz.vn/amazon-de-che-1400-ty-usd-nhung-khong-duoc-jeff-bezos-coi-trong-cuoi-cung-chi-xep-sau-giac-mong-vu- tru-va-tieu-tam-nong-bong-20220426233509108.chn
You are reading the article
The $1.4 trillion empire, but not appreciated by Jeff Bezos, is ultimately only behind the cosmic dream and the 'hot little trio'

at
Blogtuan.info
– Source:
genk.vn
– Read the original article
here