Life Style
The Chinese father's way of punishing his children for not wanting to go to school caused netizens to split into controversy
The fact that a father in China took measures to punish his daughter who did not like to go to school caused a fierce controversy among netizens.
Accordingly, the father forced his daughter to wade into the lotus pond and used his bare hands to dig up the lotus roots (look at the lotus). According to him, this is a way to teach girls to appreciate being able to go to school. However, this approach causes two streams of opinion when one side supports and the other opposes the way parents give punishment to their children.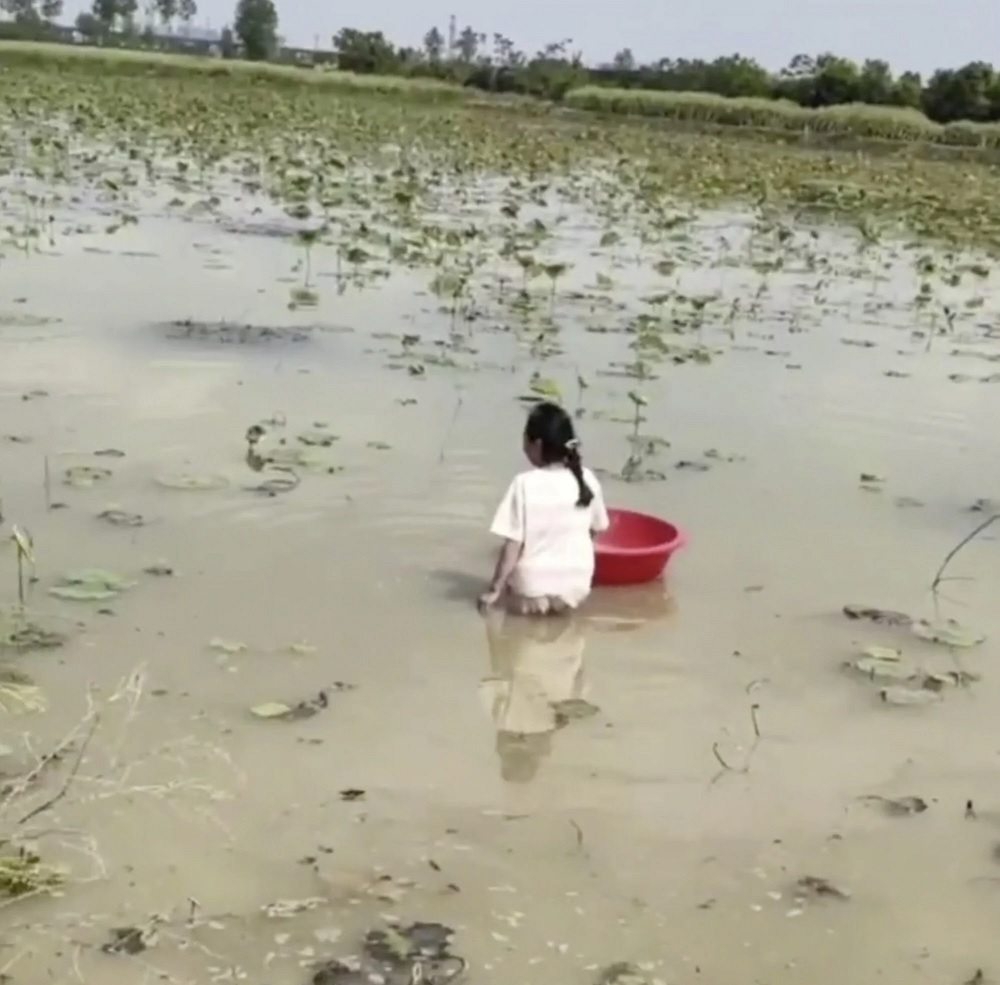 The father in the story, surnamed Ye, lives in China's Hubei province. His daughter is 11 years old. Mr. Ye emphasized that the punishment for forcing his children to dig for lotus roots is to show his daughter how hard it will be to not study well in the future.
"My daughter is in a rebellious phase. The teacher told me she didn't want to go to school anymore," Mr. Ye told Yidian Zixun.
After that, Mr. Ye decided to take the child to the lotus pond, where her grandparents were also working. Daughter had 4 hours of soaking in the lotus pond while it was hot and sunny. The little girl had burned her skin due to prolonged exposure to the sun.
"Quickly take off your shoes and wade into the lagoon, if you don't want to go to school, you have to accept the truth of this life"Mr. Ye said loudly in the published video.
The daughter couldn't stop crying and had to do as her father said.
The video has sparked a debate on Chinese social media over whether the father taught his daughter "important life lessons", or if this was an unwarranted act of cruelty.
A person claiming to be a teacher commented on Weibo that, "This is a great idea. I will keep this video on my computer and show it to the students in class."
Another said that "Parents like Mr. Ye should have 2-3 children to respond to the 3-child policy."
"When are you going to visit the fields again? I want to show my children the difficulties of real life."another wrote.
But Mr. Ye's actions also met with many criticisms.
"Better to let her choose for herself. This action is too dangerous and she has burned her skin."an angry social media user.
The story of parents teaching and punishing their children has long been a controversial topic in Chinese society. Many families follow the motto "love for the whip, give it a shot, hate it for the sweet".
In 2021, Chinese authorities stripped a mother of her custody rights after she violently punished her 12-year-old daughter because of her education.
Or a video showing a mother in northeast China staring at her daughter taking an online class in 2020 has also caused a storm.
In January of this year, China issued a new law that outlines how parents take care of their children. For the first time in China, a court in Hunan province took over the case of a 9-year-old girl forced to live with a nanny because her biological parents did not care about her. The reason is that her parents are divorced.
You are reading the article
The Chinese father's way of punishing his children for not wanting to go to school caused netizens to split into controversy

at
Blogtuan.info
– Source:
Afamily.vn
– Read the original article
here