Giải trí
There used to be no place to put a coffin for her biological mother
Phuong Trinh Jolie, birth name is Nguyen Ngoc Phuong Trinh, born in 1988. She has been in the profession for 16 years and won many awards on television. In 2002, she won first prize An Giang TV singing. In 2006, the beauty won a special prize Ho Chi Minh City Television Singing Star.
She once joined the group Amigo G with Ngan Khanh and Miko Lan Trinh. In 2017, Phuong Trinh continued to win the first prize in the contest Hear me sing. In addition, the 8x beauties also participated in many gameshows with movies and TV series.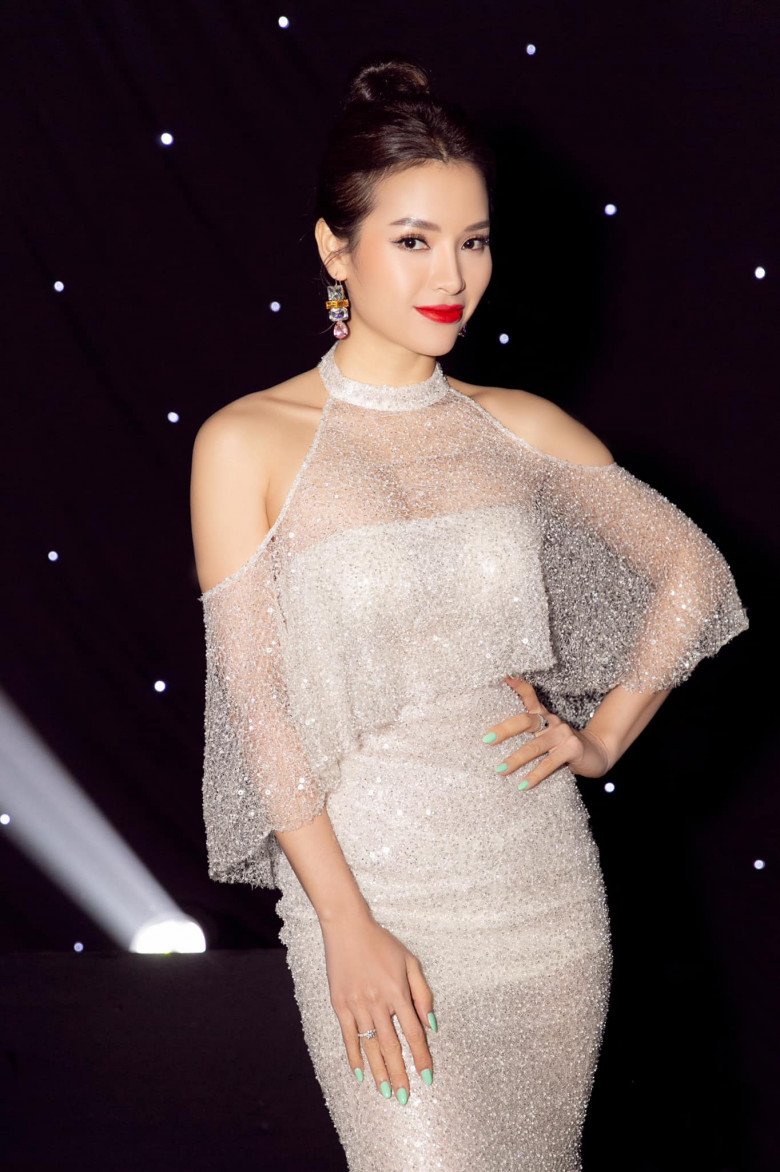 Phuong Trinh Jolie has more than 15 years of artistic activities.
In the past few days, Phuong Trinh Jolie's happiness when officially returning to the same house with her young husband 3 years younger, actor Ly Binh, has made many friends and fans happy. Many viewers were also touched when the singer's 9-year-old biological daughter appeared at the wedding and was loved by her husband and husband's family, Phuong Trinh Jolie.
But before getting the happiness like today, the beauty born in 1988 experienced special events. She had an incomplete family, which was touched by Phuong Trinh Jolie in a TV show.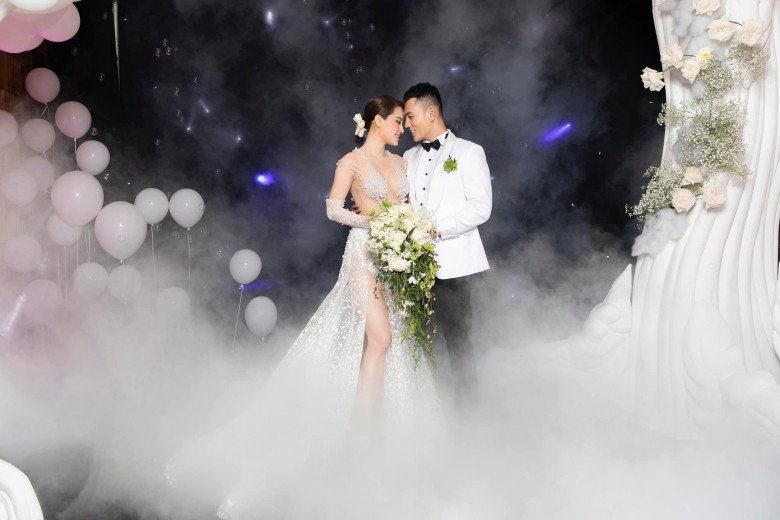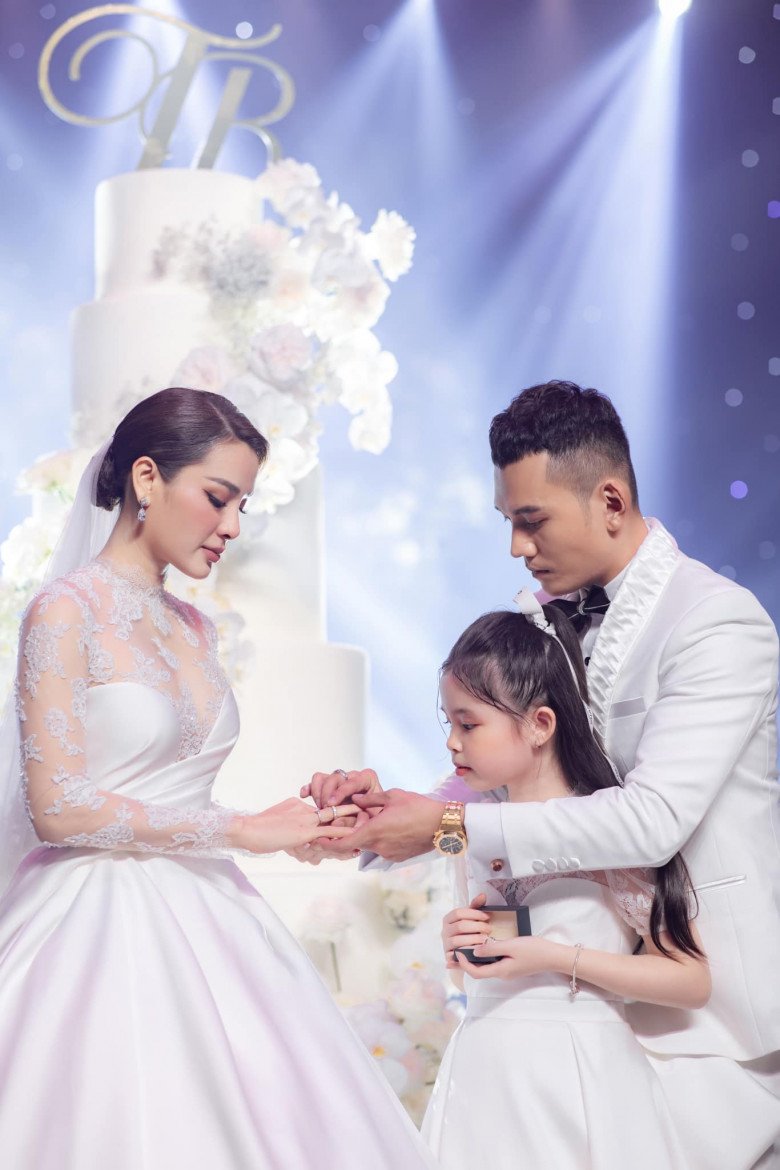 In the present, she has a certain fulfillment in life.
The sad situation when the mother died
In the program called One a houseAfter witnessing touching stories about her family, Phuong Trinh Jolie remained silent at the stage for a while before she could share more of her own story with the audience. She burst into tears confiding about her late mother: "Truly at this moment, Trinh really misses her mother. Trinh's mother died 11 years ago. In 2009, Trinh was only 19 or 20 years old and had nothing in her hand, career, and money.
WATCH VIDEO: Phuong Trinh cried behind the scenes, sharing about her late mother.
The singer said that her family was not happy, her parents divorced when she was young. From childhood to adulthood, she was not allowed to live near her mother. Phuong Trinh Jolie was raised as a human by her biological aunt. Therefore, the singer born in 1988 always considers her biological aunt as her second mother.
In the early days of coming to the city to set up a career, Phuong Trinh Jolie, like many other young people, had to work hard to get enough conditions to study and pursue her passion for art. Fortunately for Phuong Trinh Jolie, she lives with an older sister, so the burden of accommodation is also somewhat reduced. After that, her sister returned to her hometown to get married, Phuong Trinh Jolie lived alone and struggled to take care of herself.
She had a childhood that was not close to her mother, when her mother died, she did not have a piece of land to place a coffin for her mother.
Later, when Phuong Trinh Jolie met her mother, her mother had terminal cancer and passed away. At that time, Phuong Trinh was still in a rented house, so she was not allowed to put her mother's coffin in the house. Phuong Trinh choked: "At that time, Trinh did not have a house, nor did she have a piece of land to put her mother's coffin. Trinh is very sad and regrets not being able to pay filial piety to her mother."
It is known that she buried her mother in the temple and when she had more conditions, the beauty also bought a piece of land to let her mother rest in Binh Duong. She excitedly expressed: "Those who still have family, especially with their mother by their side, we should cherish. Because it's precious when I'm with you, but it's too late to lose like Trinh before you can appreciate it. I don't have a chance to pay filial piety anymore."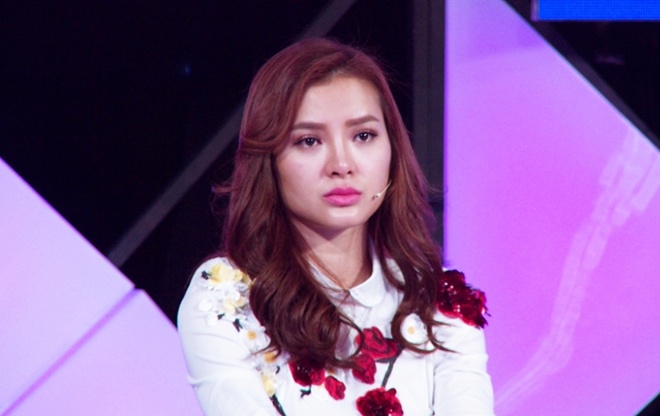 The singer regrets not being able to pay filial piety to her mother.
After a period of hard work in art, the female singer also bought her own house and often welcomed relatives to play. In addition to singing, acting as well as participating in other artistic activities, Phuong Trinh Jolie is also quite "cool" in the business field, so now she has a fuller and more comfortable life than before.
Ever had a lowered nose bridge, had to regularly "maintain" the body
In the show Weekend Story, Phuong Trinh was not afraid to admit to director Le Hoang that her current beauty was the result of plastic surgery: "I cut my eyes, fixed my nose, and put my chin, inject small jaw, inject face to dissolve fat and inject lip filler".
She had to undergo a lot of plastic surgery, costing up to 100 million: "My nose was done ten years ago, at first it took 10 million, then 7 years later it took another 14 million to do it again. My first eye cut was big and small, then I had to go to another doctor to fix it and it took 15 million. My chin lost 20 million. I'm a person who works hard at exercise but can't make my face smaller, my face is always plump, so I had to go for facial fat loss injections 3 times and lose 15 million, then lose 10 million in jaw muscle reduction. Roughly calculating my face as it is now, I lost 100 million".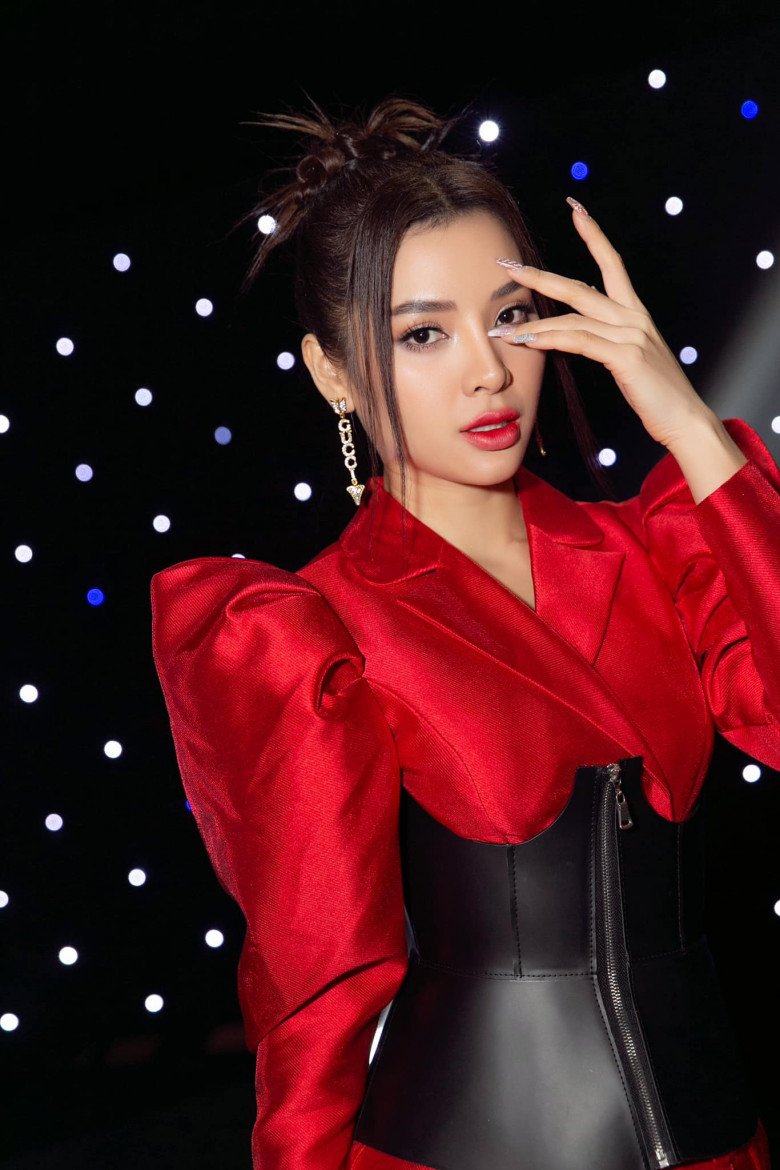 The singer used to suffer pain and spend a lot of money to be beautiful.
The singer also said that in order to maintain her current beauty, she must regularly "maintain" her body: "My nose bridge was receding for a while, so I had to redo it. If the chin is not hit or falls, it will be fine, but the facial skin will stretch and sag for a long time, so it must be continued. Besides, you also have to eat, rest, live in moderation and science, then drink a lot of water, wear a mask to keep your skin young, keep your mind at ease because you can't have a beautiful face. the mood is melancholy".
Phuong Trinh also expressed her sympathy for hot girl Kelly when she made her chin 4-5 times and then got necrosis: "As Kelly once admitted in the newspaper, he fixed his chin 4-5 times, so he had gangrene. In my opinion, she should stop because she was already beautiful after fixing it. When having plastic surgery, must listen to the opinions of relatives and colleagues. Don't listen to outsiders, if your mind is not stable, you will fail."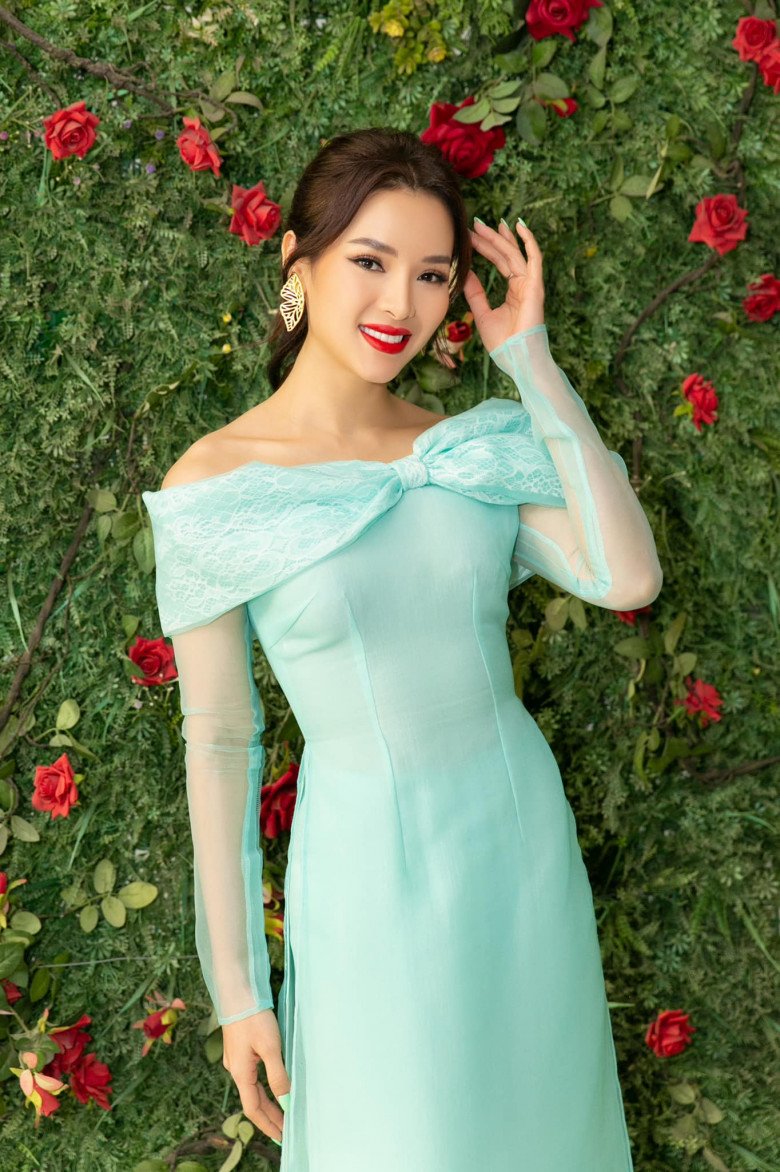 The current beauty of Phuong Trinh Jolie.
Ever been "karmic" when unfaithful in love
Another time on the show Weekend story, the singer born in 1988 confessed that she used to be an unfaithful person. Beautiful, famous, she said: "Never in her life have she had to look for anyone because so many people find themselves."
Her youth with many choices made her become greedy to have it all. This comes from family influence when around Phuong Trinh Jolie are women betrayed by men from mother to aunt and uncle. From there, she formed the thought "must betray others before they do the same to you".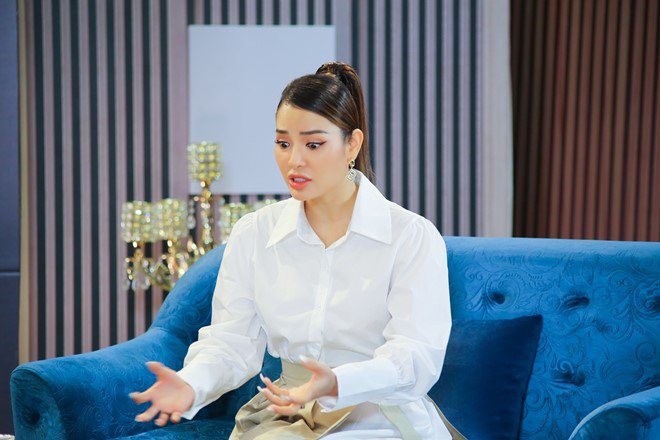 The female singer once had the thought "must betray others before they do the same to you".
However, this also made her suffer from "karma" and emotional pain. Experiencing many stumbles, it was Ly Binh who made Phuong Trinh Jolie change, help her be better, correct many bad traits and especially become a faithful woman. With her current love, the singer feels no regrets.
The female singer once caused a stir with her statement "Any man who doesn't have an income of 100 million/month has no chance to catch the eye" hers. Phuong Trinh Jolie emphasized that point of view has not changed until now. It's not a declaration, but a standard that she sets "the spouse must be registered for". Because the amount of 100 million is just a small number of the total income that the female singer earns in a month.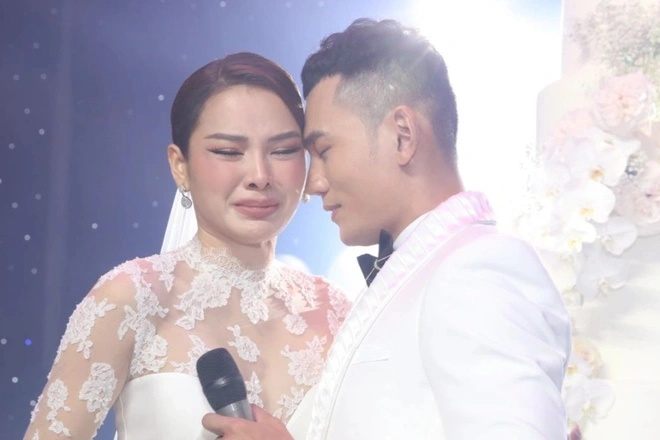 Phuong Trinh's husband used to be just a ticket checker, but now he is famous, his income is not small.
In addition, she also revealed more about her current boyfriend: "Compared to that standard, Ly Binh has a lot more income than that number." According to Phuong Trinh Jolie, every man has his own ego. If they know a woman who is too successful and has a high income, the boyfriend or husband himself will feel inferior when he loses in many ways and has no voice in the family. That leads to an unhappy marriage like in the beginning.
However, Phuong Trinh also confided in a gameshow, before Ly Binh became an actor and director for her music videos, he was also a ticket clerk at the cinema: Trinh's current boyfriend – Ly Binh is a famous actor and model, but Binh used to check tickets in the cinema before. So I don't think this life can't be changed, sometimes just It's not the time yet. I just need to try."
You are reading the article
There used to be no place to put a coffin for her biological mother

at
Blogtuan.info
– Source:
Eva.vn
– Read the original article
here