Life Style
TV Show
Thuy Tien, H'Hen Nie "caused a storm" when they wore the same clothes they used to go to international competitions
Recently, Miss H'Hen Niê wearing the same outfit she wore in the opening ensemble of the finale Miss Universe 2018 in Thailand. In this finale, H'Hen Niê was the only beauty wearing pants, but she was still distinguished by a fancy and fancy dress.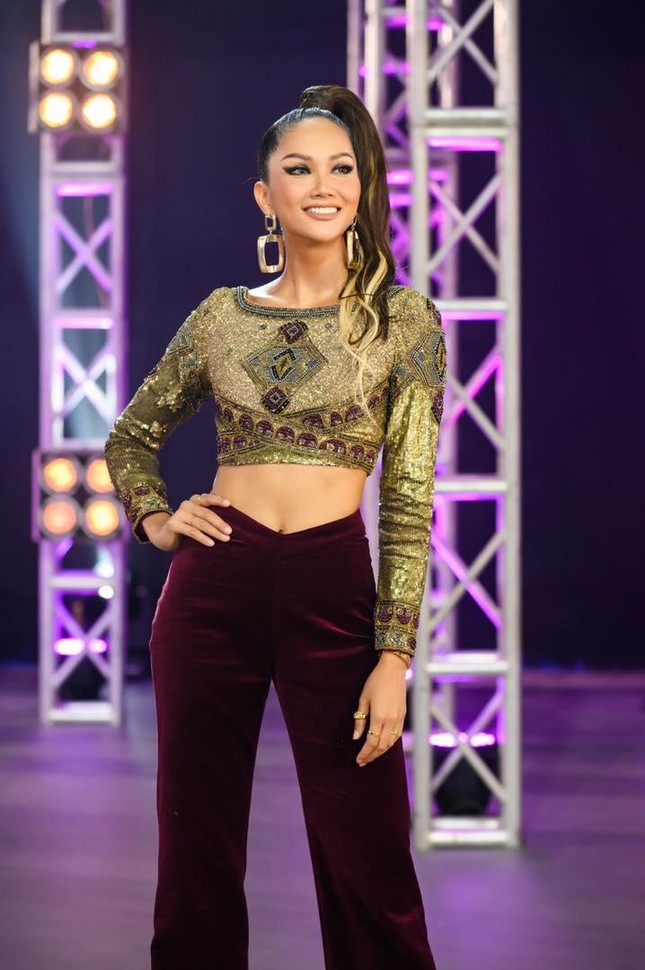 This impressive outfit was recently worn by H'Hen Niê when she sat on the judge's chair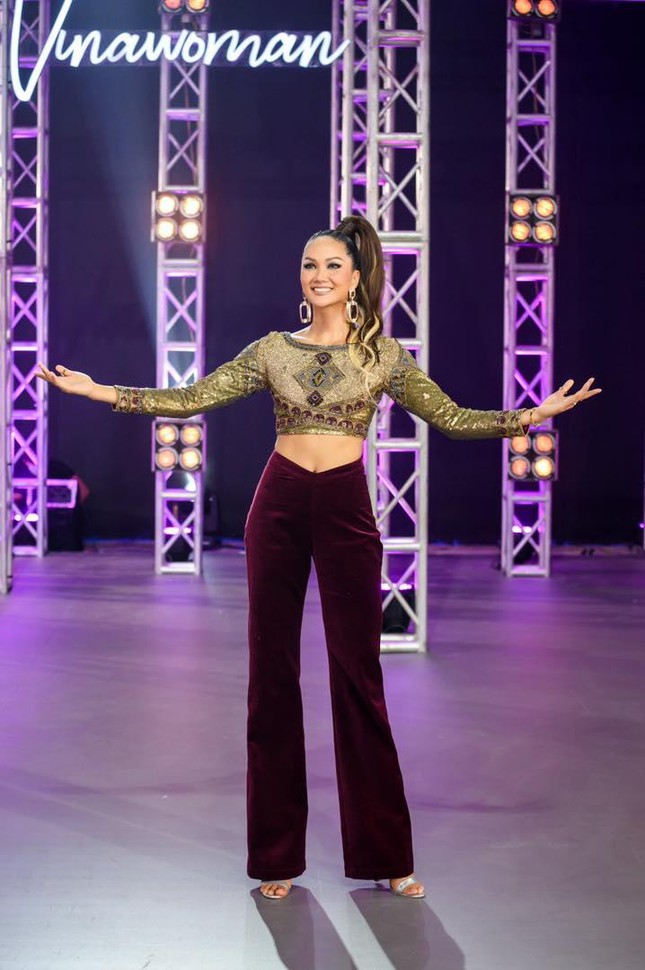 After 4 years, H'Hen Niê decided to wear this familiar outfit again, surprising fans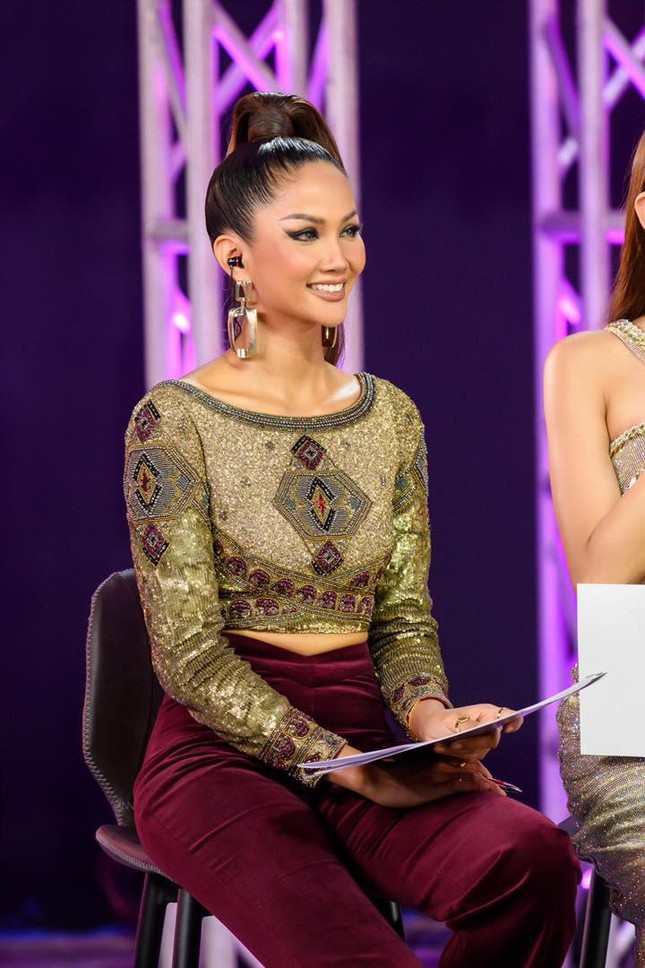 This time, instead of a personality haircut like in 2018, H'Hen Niê used a haughty ponytail with impressive jewelry.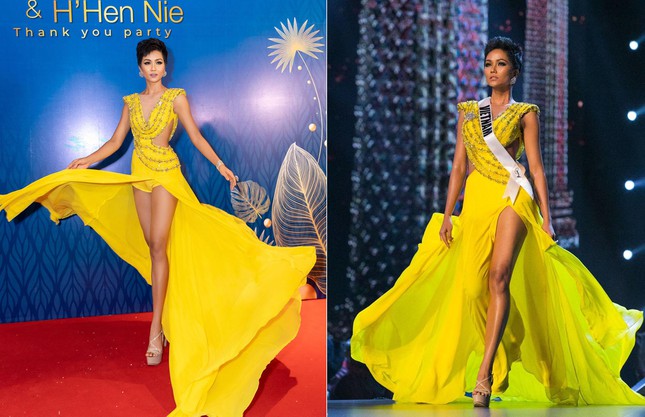 In 2018, at the thank you party after reaching the top 5 of Miss Universe, H'Hen Niê also wore the yellow evening dress that "caused a storm" in the semi-final night of Miss Universe 2018 with a twist of the skirt. "top of the top"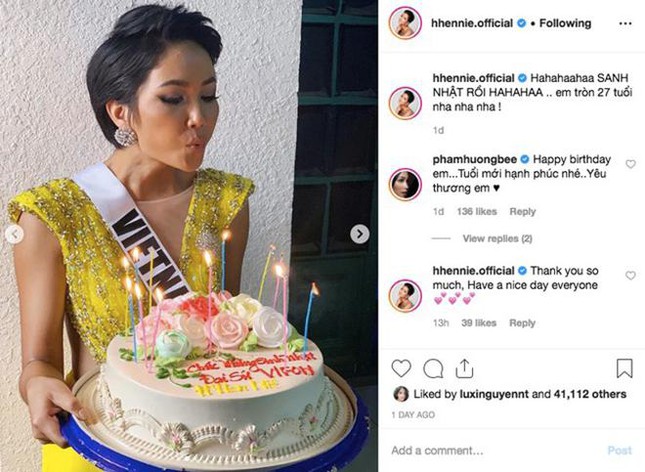 This unique dress was later worn by H'Hen Niê again at her early birthday party in 2019.
Recently, Miss Thuy Tien attracted attention when showing off her figure in a swimsuit with a close association of sisters. While the other beauties all wore monochrome swimsuits, Thuy Tien stood out with an eye-catching patterned blue suit.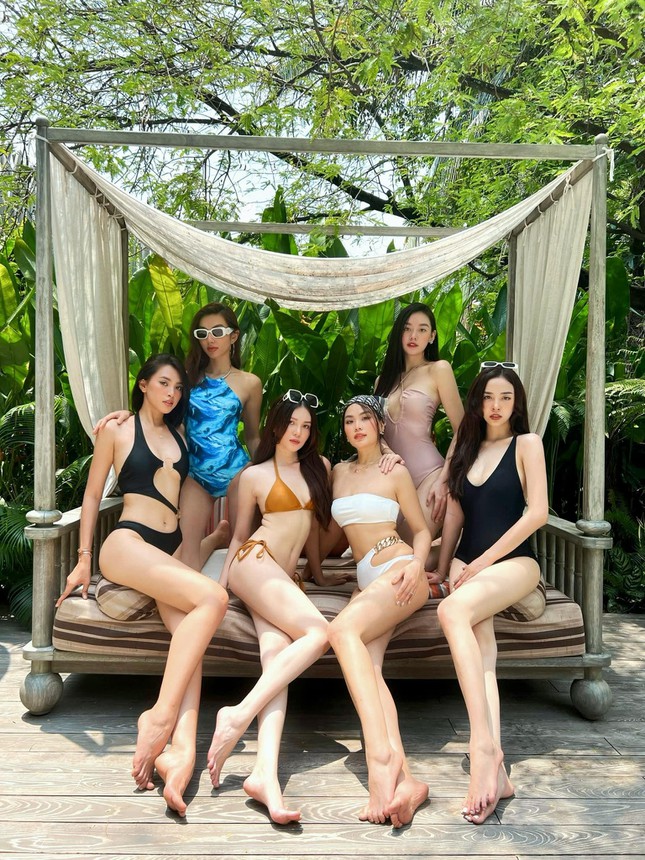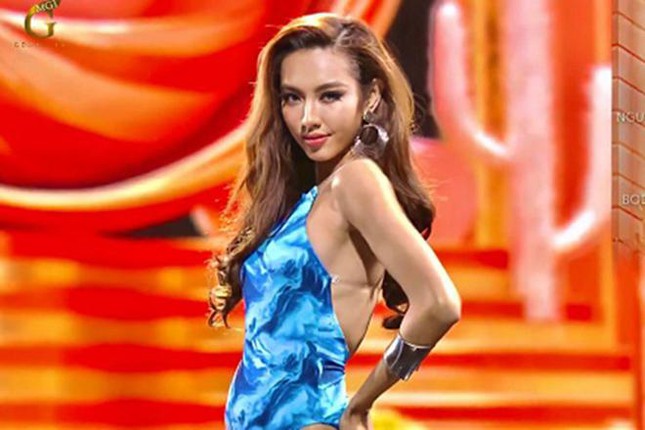 Fans also quickly realized that this is the swimsuit that Thuy Tien once performed in the semi-final night of Miss Grand 2021 in Thailand.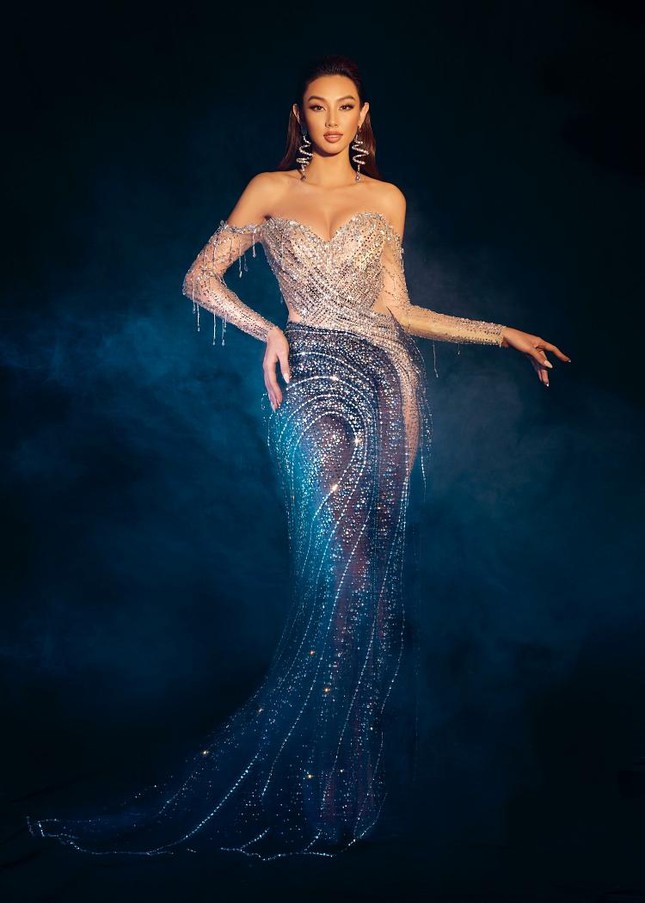 An outfit that has also been worn by Thuy Tien is a unique evening dress that she plans to wear in the semi-final night of Miss Grand 2021. The "2 in 1" design with the skirt after being unfolded will be the jumpsuit inside has caused mixed controversy. At that time, to please the fans, Thuy Tien decided not to wear this dress, but instead with a seductive red design on the semi-final night.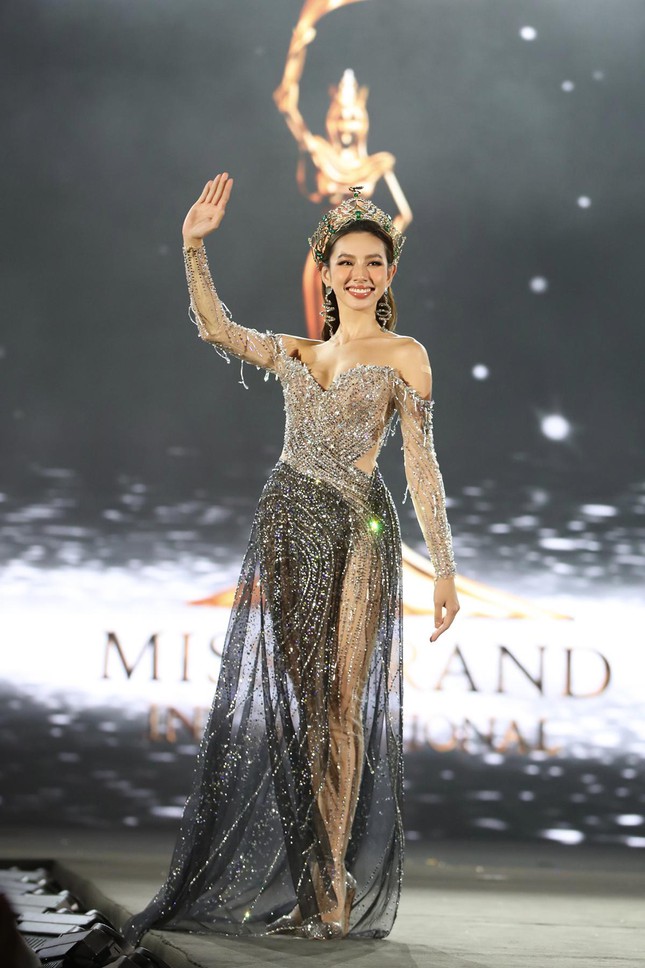 However, in the welcome party after the coronation in Ho Chi Minh City. In Ho Chi Minh City, Thuy Tien decided to wear this impressive design again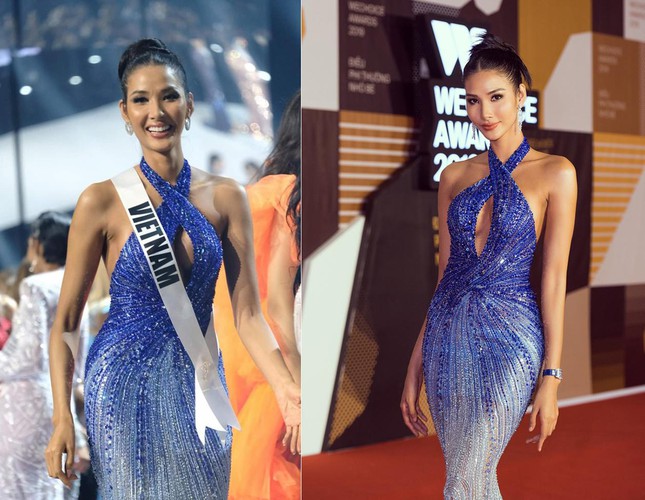 Hoang Thuy once brought to the stage of Miss Universe 2019 an extremely beautiful blue evening gown, but she did not have the opportunity to perform because of an early stop in the finale. Later, the beauty wore this impressive design to an awards ceremony in the country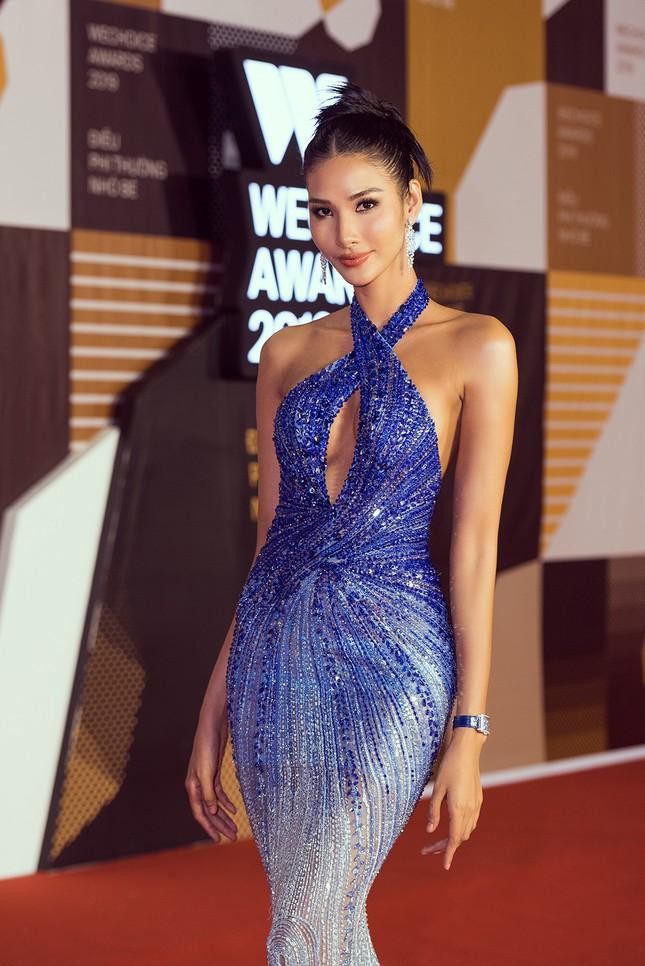 This design helped Hoang Thuy stand out among the contestants, but she had no luck performing it, making fans regret it, perhaps because she understood the fans' regrets, so Hoang Thuy decided to wear it again.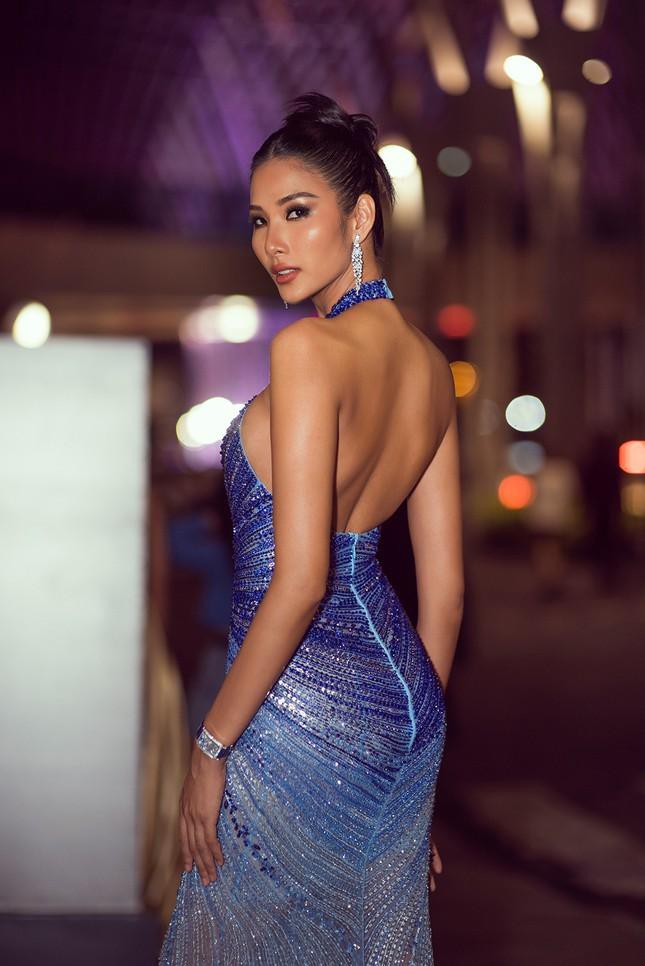 The dress showing off her entire bare back helps Hoang Thuy look as gorgeous as a mermaid
At the opening part of the competition Miss Universe 2020 In the US, Miss Khanh Van stands out in a sexy pink tight-fitting dress.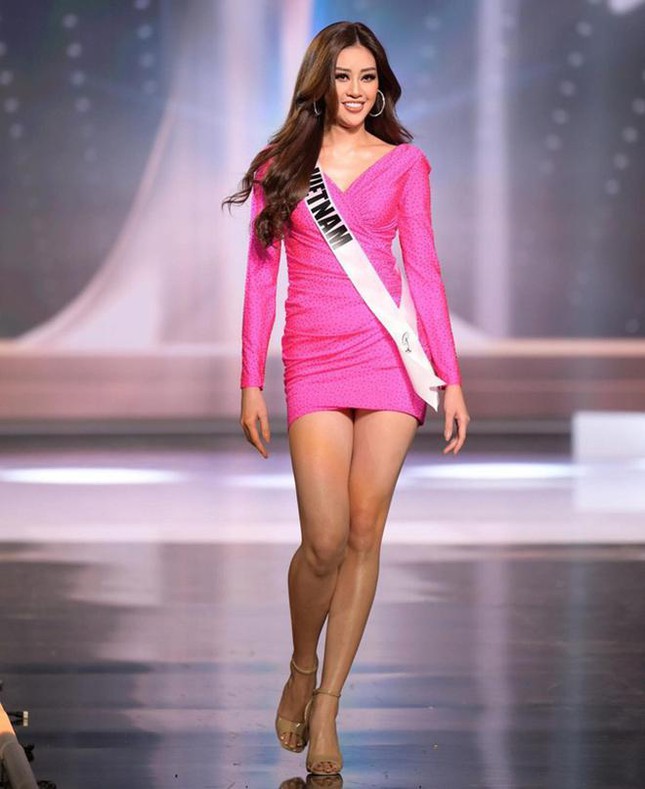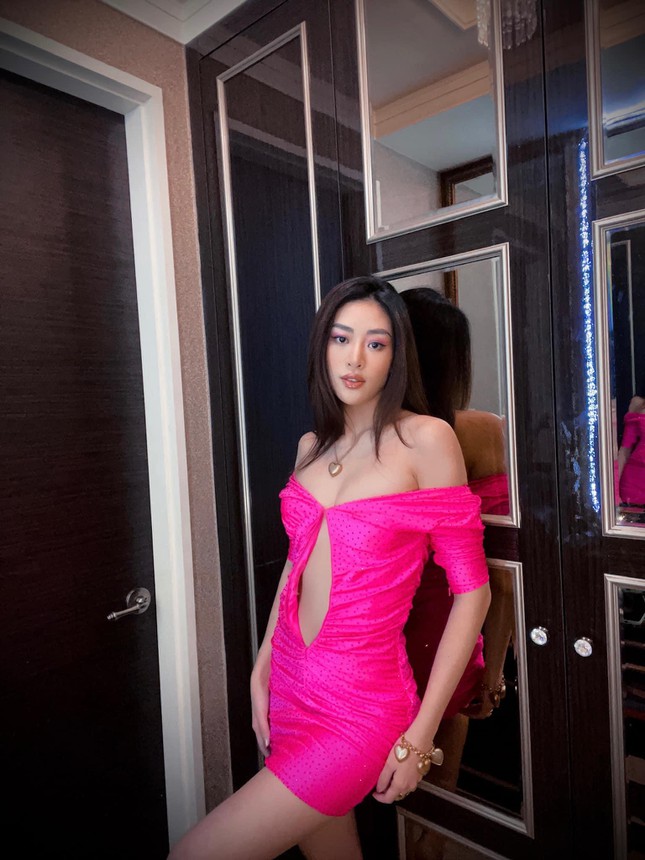 After returning to the country, Khanh Van used to wear this dress again but changed it in 7 different styles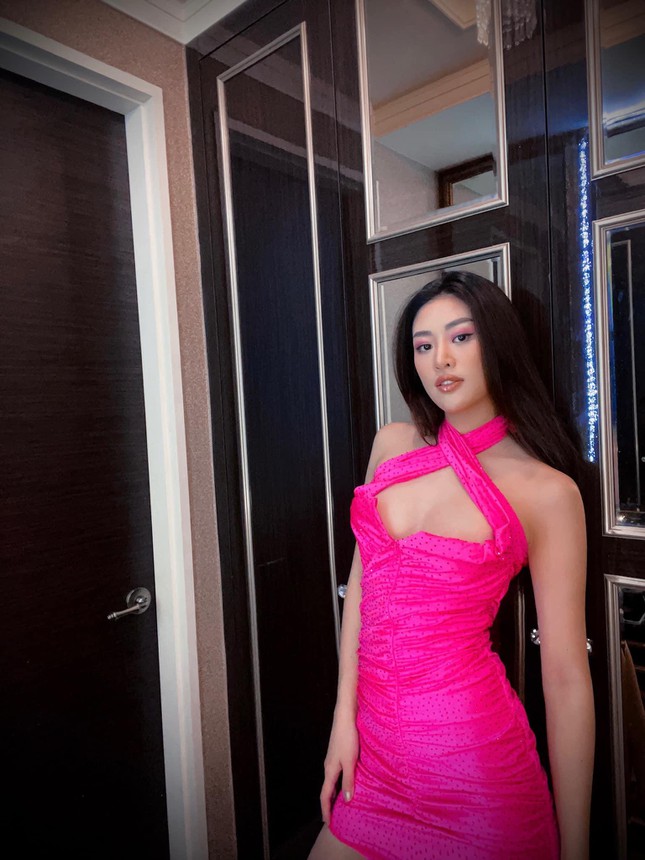 With just one dress model, Khanh Van has transformed into many different designs that make fans admire
Photo: Internet
You are reading the article
Thuy Tien, H'Hen Nie "caused a storm" when they wore the same clothes they used to go to international competitions

at
Blogtuan.info
– Source:
Kenh14.Vn
– Read the original article
here