Life Style
Sức Khỏe
Zucchini is delicious and nutritious, but some people need to limit their intake
1. Nutritional composition of zucchini
For every 100 g of zucchini, there are 0.4 g of protid, 2.4 g of glucid, 19 mg of calcium, 12 mg of phosphorus, 0.3 mg of iron and many vitamins such as carotene, B1, B2, B3, C. ..
2. The effect of zucchini
Fresh zucchini contains water content of 67.9%, protid is 0.1%, lipid is 0.1%, cellulos is 0.7%, non-protein derivative is 30.5%, total mineral is 0.1%. In addition, zucchini also contains quite high mineral content. Specifically, every 100g of zucchini contains 26mg calcium, 23mg phosphorus, 0.3mg iron.
Zucchini also contains many vitamins such as vitamin carotene 0.01mg, vitamin B1 0.01mg, vitamin B2 0.02mg, vitamin PP 0.03mg and vitamin C 16mg; other substances such as β-sitosterol, β-sitosterol acetate, lupeol and lupeol acetate.
Studies show that the sodium content in zucchini is very low, so it has therapeutic effects for people with diseases such as hardening of the arteries, diabetes, coronary artery disease, kidney inflammation, edema, disease. hypertension and obesity.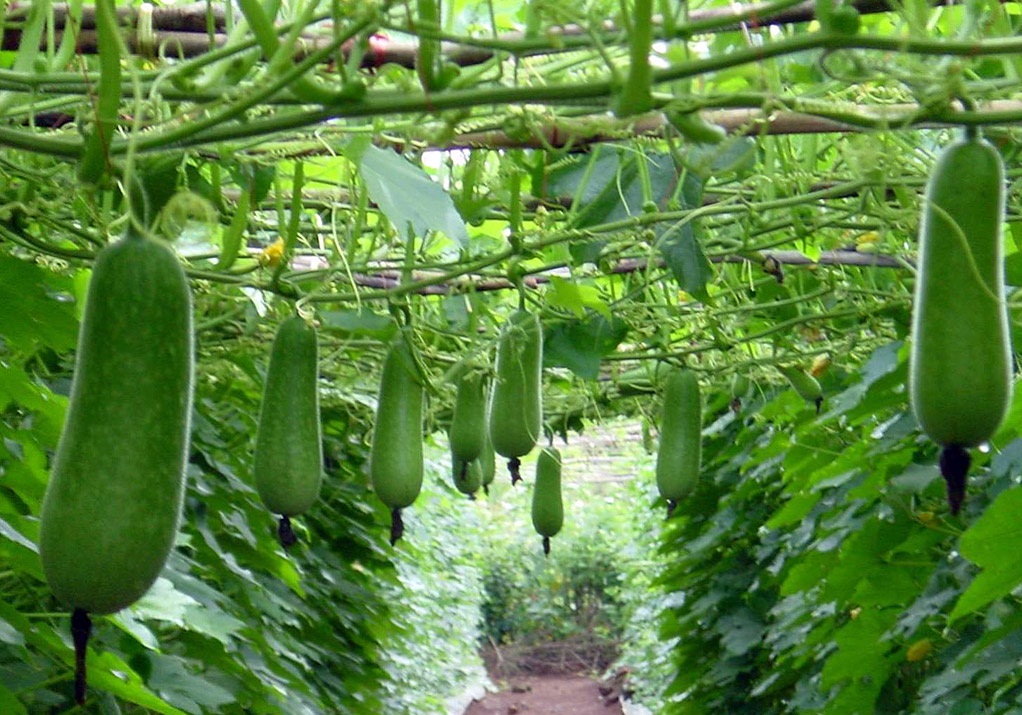 2.1 Effect of pumpkin meat green
Zucchini meat supports weight loss and obesity prevention
Eating zucchini meat helps to lose weight and prevent obesity. In the composition of zucchini meat is water and fiber, there is no fat, so eating zucchini can keep you feeling full for a long time without containing much energy.
In addition, the compound hyterin-caperin does not give sugar in squash, preventing the body from converting it into fat storage, helping the body to limit the accumulation of excess fat.
Zucchini meat helps clear heat and detoxifies the body
According to records from the books of traditional medicine, zucchini has a sweet taste, cool properties, has a good effect in helping to cool down the body, cool the intestines, relieve swelling, and diuretic.
Eating zucchini improves eyesight
Zucchini is rich in vitamin B2, which reduces oxidative stress in the retina, and also contributes to reducing the risk of macular degeneration of the eyes.
Eating zucchini is good for the immune system
Vitamin C has the effect of supporting the production of white blood cells, inhibiting the effects of free radicals, helping the immune system to be better. Vitamin C in zucchini provides up to 19% of the daily vitamin C requirement for the body in one serving.
Eating zucchini is good for the heart
In zucchini contains a lot of potassium. Potassium has the ability to dilate blood vessels as well as reduce stress on blood vessels and arteries, helping to prevent heart-related problems such as stroke and angina.
Eating zucchini is good for the digestive system
Zucchini contains fibrous fiber, which is beneficial for the intestines. Winter melon also supports the digestive system, preventing digestive problems such as constipation, stomach pain, bloating…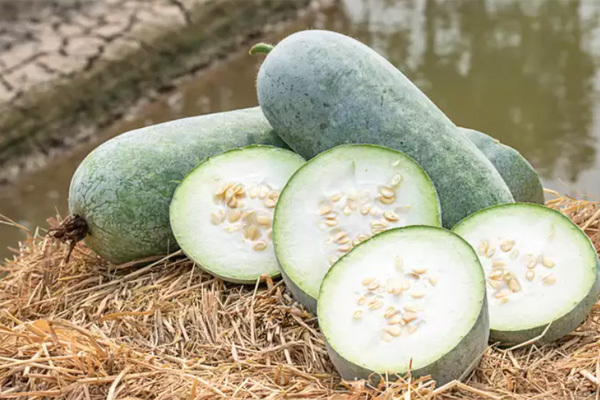 2.2 Effects of pumpkin seeds green
Pumpkin seeds have high nutritional value and are an excellent source of vitamins such as vitamin B1, vitamin C and beta carotene.
Pumpkin seeds help reduce symptoms of depression
Pumpkin seeds contain L-tryptophan. L-tryptophan – is an amino acid that is good for people with depression.
Pumpkin seeds help sleep
Pumpkin seeds contain tryptophan. Tryptophan when entering the body is converted into a natural sleeping medicine, helping to sleep.
Pumpkin seeds are good for the skin
Pumpkin seeds provide antioxidant vitamin E, which protects the skin from free radicals.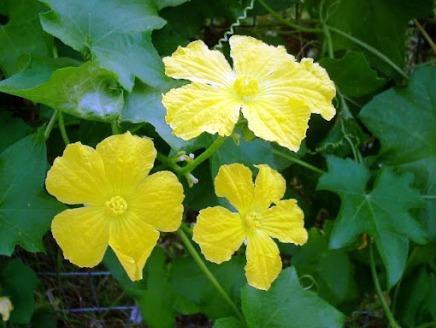 2.3 Effects of zucchini leaves and flowers
Crushed zucchini leaves stir-fried with vinegar to help treat ripening.
Pumpkin flowers drink tea to help pregnant women stabilize their spirits and relieve stress.
2.4 Some remedies from pumpkin peel green
Recipes from squash peels support the treatment of skin boils: 20g squash peel, 15g yellow chrysanthemum flower, 12g red dahlia, a little honey. Cook to drink water instead of tea, once a day, use 7 days in a row.
The zucchini skin clears heat, detoxifies, and stops bleeding: squash skins, red beans, each in an appropriate amount. Why, pour water to cook instead of tea.
Zucchini peel supports the treatment of cough: 15g squash peel, a little honey. Serve hot, twice a day.
Zucchini peel supports the treatment of prostatitis, frequent urination: 50g squash skin, 60g broad beans, 3 bowls of water. Put all the above ingredients in a pot with 3 bowls of water, keep 1 bowl sharp, discard the residue for drinking (if the patient is allergic to lentils, do not use this remedy).
3. Who should limit the use of zucchini?
Although zucchini is very good for the body, do not eat too much zucchini. Do not blend zucchini to drink raw. If you often eat raw or puree as a smoothie to beautify your skin, you should not because zucchini has soapy properties. The soapiness of zucchini will not be good for the digestive system.
People with stomach disease (stomach pain) should not take zucchini.
Pregnant women should not eat a lot of zucchini. For children and women who have just given birth, the digestive system is still weak, especially in the winter, they should not eat a lot of zucchini because zucchini is cold, which can cause indigestion.
4. How to make soup from zucchini
Zucchini can be combined with chicken, shrimp, bones…. Cooking soup is very cool, the best is in the summer. Note, do not eat zucchini with vinegar. The acid in the vinegar will destroy the nutrients of the zucchini. Do not eat zucchini with red beans because zucchini and red beans are diuretics, causing a sudden increase in urine output, causing dehydration of the body.
Here are some zucchini soup recipes:
Cooked zucchini with crab soup
Sliced ​​zucchini, cleaned and pounded crabs to get meat, onions, and spices just enough to cook soup.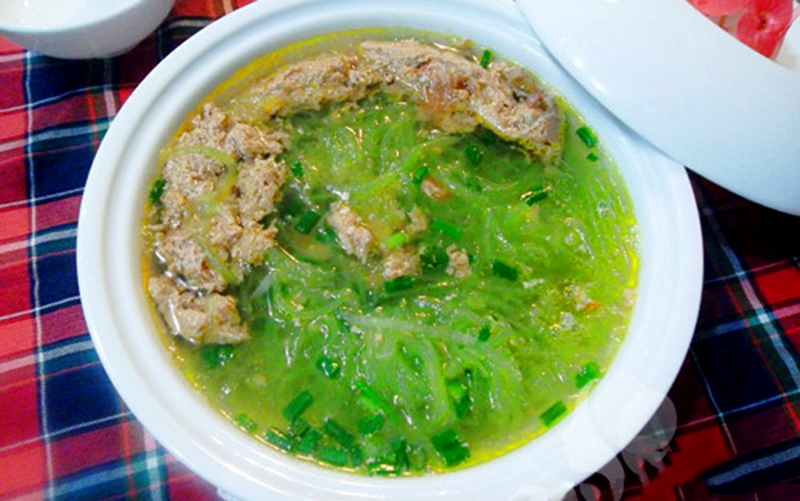 Green zucchini cooked with chicken
Chicken is washed with water, then washed with white wine, dried, cut into bite-sized pieces. Peel the zucchini, wash it, and slice it thickly.
Marinate the chicken with seasoning, sugar, and crushed red onion. Sauté garlic, add chicken and stir-fry. Bring water to boil.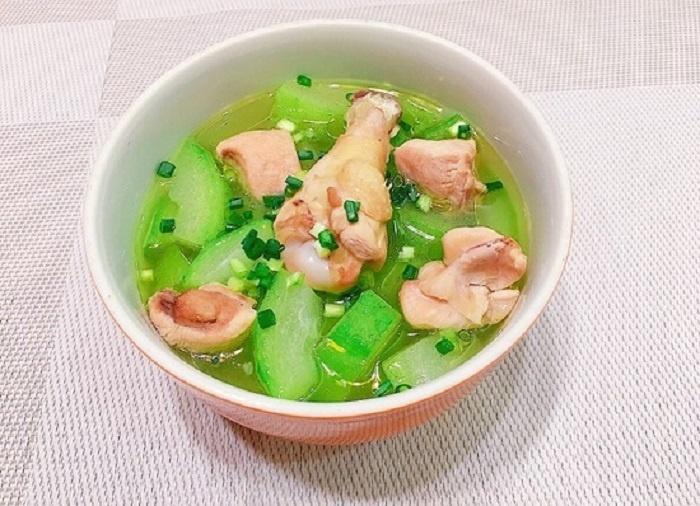 Cooked zucchini with dried shrimp
Peel the zucchini, wash it, and cut it into slices. Sliced ​​scallions. Soaked dried shrimp softened. Crush slightly then marinate with seasoning seeds, salt, sugar.
Sauté onion, add shrimp to the island. Next, put the zucchini on the island briefly. Add boiled water to cook, seasoning to taste.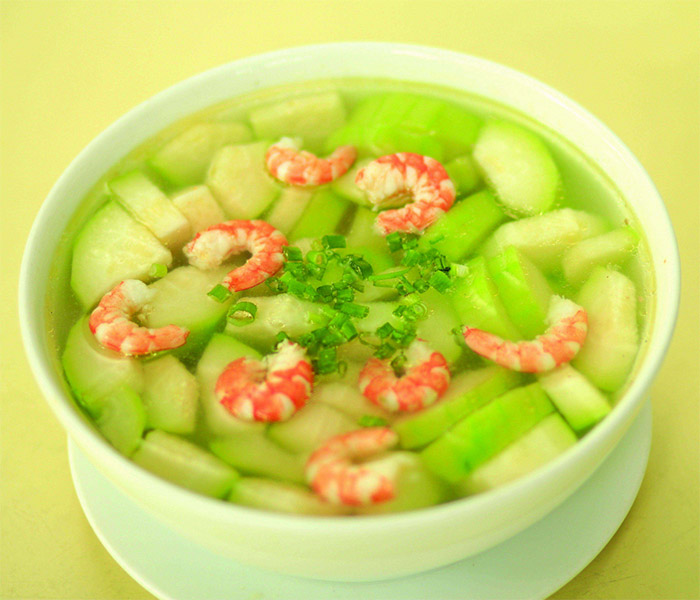 Cooked zucchini with clam soup: zucchini, clam meat, onions, cilantro, spices just enough to cook soup.
Green zucchini cooked with duck meat: zucchini, duck meat, onions, coriander seasoning just enough to cook soup. Uses: treatment of depression, urinary incontinence, sweating, sperm, dry mouth, thirst, girls with little menstrual period.
Cooked zucchini soup with meat
Fry minced onion with a small amount of cooking oil, then add seasoned minced meat and stir well. Wait for the minced meat to hunt, then add the right amount of water and bring to a boil. When the water is boiling, add the zucchini and ginger to the pot, then turn off the heat. Taste again and add seasoning to taste.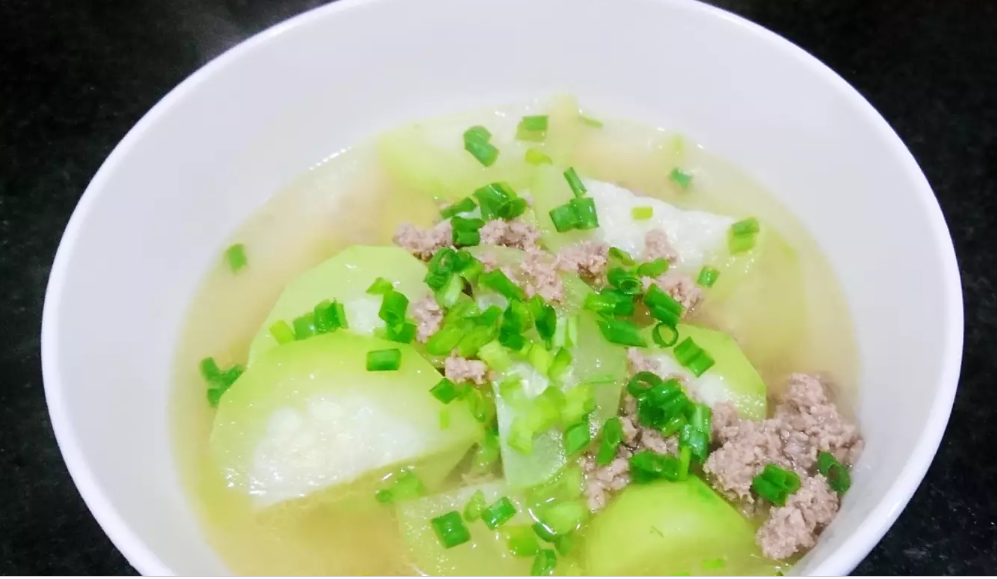 Zucchini soup with tofu
Peel the zucchini, wash and cut into bite-sized pieces.
Wash tofu, cut into bite-sized squares.
Put the pot on the stove, add about 2 tablespoons of cooking oil, wait until the oil is hot, add the sliced ​​purple onions, stir until the onions turn brown and fragrant, then add the squash, stir well.
After 5 minutes, you add 400ml of water. Cook for about 5 minutes, the squash gradually turns yellow green and soft, then add the tofu.
You cook for another 3 minutes, add 1 teaspoon of pepper, season to taste and turn off the stove.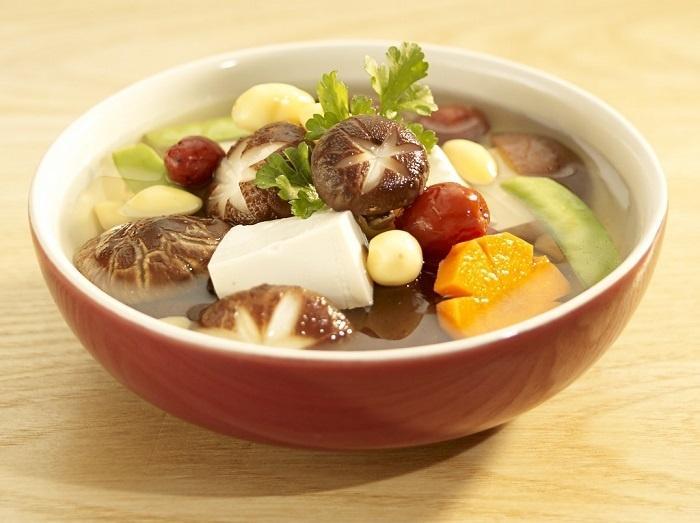 You are reading the article
Zucchini is delicious and nutritious, but some people need to limit their intake

at
Blogtuan.info
– Source:
Afamily.vn
– Read the original article
here