Đời sống
14 million people carry the Thalassemia gene
Dr. Nguyen Thi Thu Ha, Director of Thalassemia Center under the National Institute of Hematology and Blood Transfusion, said that currently all 63 provinces, cities and 54 ethnic groups have people carrying the Thalassemia gene.
People carrying the gene for thalassemia are at risk of having a child carrying the gene
The rate of carrying disease genes in Vietnam is higher than that of other countries in the region. With a carrier rate of over 13%, it is estimated that 14 million Vietnamese people carry the disease gene. There are many ethnic groups, the rate of carrying Thalassemia gene is up to 30-40%, especially the Kinh ethnic group is 9.8%.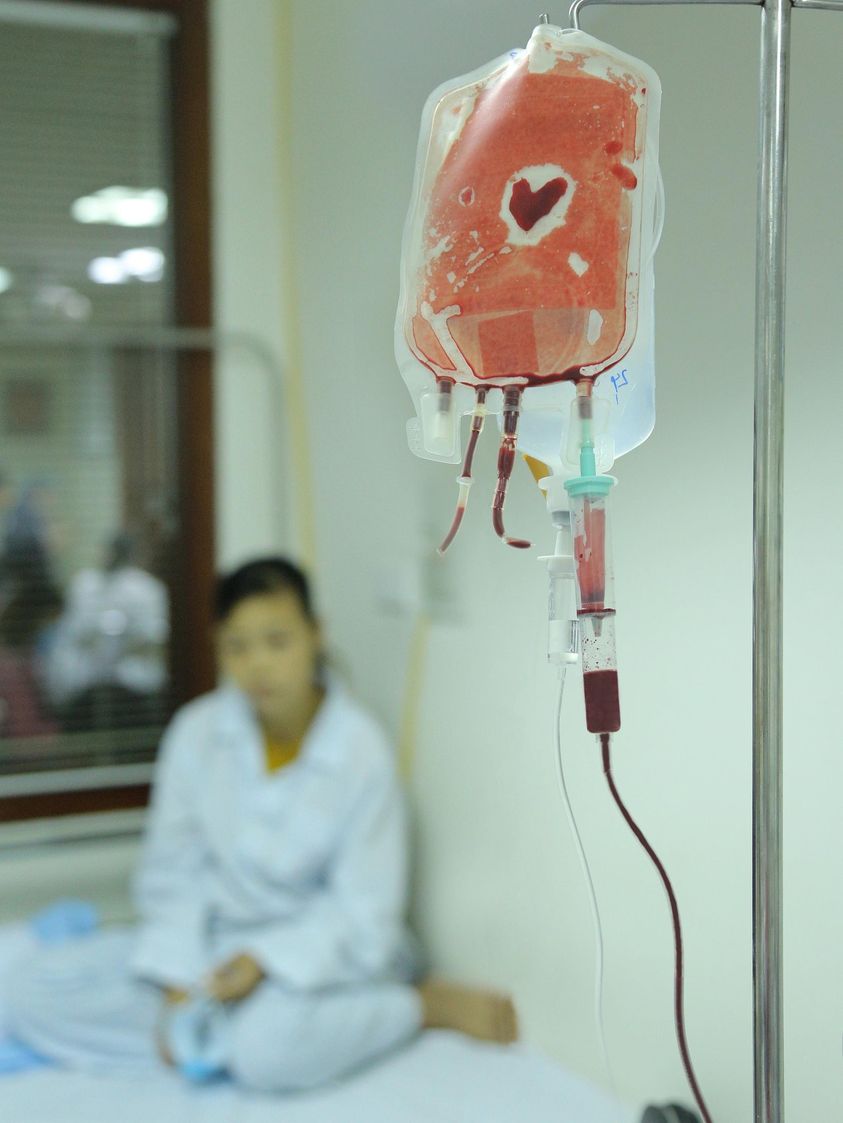 According to the latest survey results in 2020 in Vietnam, about 57% of Thalassemia patients live under the age of 20. While in other countries around the world, the number of patients with severe disease has an age ranging from 3-40 years old.
Thalassemia is an autosomal recessive inherited disease. Therefore, the proportion of men and women with the disease is about the same.
When both husband and wife carry the Thalassemia gene, there is a 25% chance that the child will have the disease at each birth, a 50% chance that the child will carry a disease gene, and a 25% chance that the child will be normal.
The burden of Thalassemia is very serious, the patient has to live on the blood of others for the rest of his life, and the quality of life is reduced.
These consequences are preventable and burdensome if detected early.
"However, many people do not know that they carry the disease gene. While Thalassemia carriers need to do prenatal diagnosis, before embryo transfer to pregnant women so that they can give birth to healthy children. strong," said Dr. Ha.
According to Dr. Ha, currently, a number of countries around the world have done well in prenatal screening for people carrying the thalassemia gene. Thanks to this early screening, the rate of people carrying the severe thalassemia gene in these countries can live over 45 years old up to 80%. Good disease prevention will bring significant national effects, improve quality of life.
"In Vietnam, if we calculate the number of 14 million carriers nationwide without pre-marriage counseling but marry randomly, there will be 8,000 children with 2 disease genes and 800 children with no chance of being born due to hydrops. , 2,000 children with severe patients," emphasized Dr. Ha.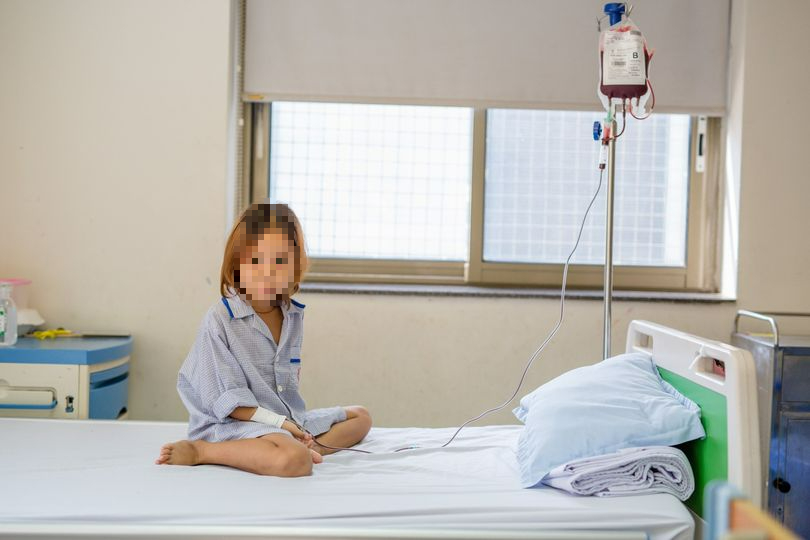 Pre-marital screening helps prevent early thalassemia
According to Dr. Bach Quoc Khanh, Director of the Central Institute of Hematology and Blood Transfusion, currently, the Ministry of Health has issued regulations and guidelines for screening for Thalassemia in pregnant women. However, many people still do not really see the need for Thalassemia screening.
Therefore, it is necessary to strengthen propaganda and mobilization for young people and people of childbearing age to actively test and screen for Thalassemia genes.
Dr. Ha analyzed, two normal healthy people, can carry the same Thalassemia gene and when married, there is a risk of having children with severe disease. Measures to prevent congenital hemolytic disease:
Therefore, young people and people of childbearing age should actively test and screen for Thalassemia gene as soon as possible. Carriers of disease genes need to be counseled and managed genetic resources to avoid having children with severe disease.
Married couples carrying the same Thalassemia gene should be counseled before becoming pregnant and take appropriate prenatal diagnostic measures. If the pregnant wife needs prenatal screening in the first months to detect possible disease genes in the fetus and consult, suspend if the fetus is found to have severe thalassemia.
Thalassemia gene disease with different clinical levels:
– Very severe degree: Fetal edema, often death before or shortly after birth;
– Severe and moderate severity: patients have general clinical manifestations such as: Anemia (moderate to severe); Royal courage; Enlarged spleen, enlarged liver; Physical retardation; Bone deformities (cranial bones, facial bones, …); Endocrine disorders: diabetes, sexual dysfunction, …; Cirrhosis, liver failure; Heart failure, arrhythmia…;
– Mild degree: the patient has only mild anemia (easily misdiagnosed with other diseases such as iron deficiency anemia);
Carriers of congenital hemolytic disease have no clinical manifestations and may not be anemic.
(According to the National Institute of Hematology – Blood Transfusion)
You are reading the article
14 million people carry the Thalassemia gene

at
Blogtuan.info
– Source:
danviet.vn
– Read the original article
here