Ms. Vuong Huong Trang (SN 1990, Hai Duong) met Mr. Kim Taeseok (SN 1978, Korea) on a foreign forum at the end of 2014. Currently, she has a small happy home with 2 girls: baby. Daon (Bao Nhi, SN 2015) and baby Bomi (Ha My, SN 2019).
It is known that during the time of loving Mr. Taeseok every week from Bac Ninh to Hai Duong to visit her. He even thought carefully and hired an interpreter, invited her parents to have a meal to ask permission for the two to fall in love. And 5 months after proposing, they got married. However, in order to be able to marry Trang, Mr. Taeseok planned to get her pregnant, and when he learned that she decided to be a single mother, he went to her house to fight for her marriage.
Trang's small nest in Korea.
Pregnant and determined to be a single mother, Korean boys come to ask for marriage
Recalling the day she was pregnant with her first baby 7 years ago, Trang said, she was pregnant before getting married. The arrival of the baby was not my plan but Taeseok hyung's plan. That's why when she found out that she was pregnant, she was not shocked, but informed her best friend first and then cut off all contact with Mr. Taeseok because she was not ready to get married.
"I personally really like having children, I used to think about living alone as a single mother. I don't want to be tied down, especially a foreign husband because after marriage there will be many cultural differences, not like when I was in love, so my husband saw that I did not contact him and came to my house to get angry.
I said "my children can support themselves without anyone, you don't need to be afraid of me being bullied". After many days of quitting my job and convincing my parents to apologize, I agreed to get married. Now my husband goes around telling everyone that his wife is pregnant, but he is the one who wants to marry me." Trang smiled as she recalled.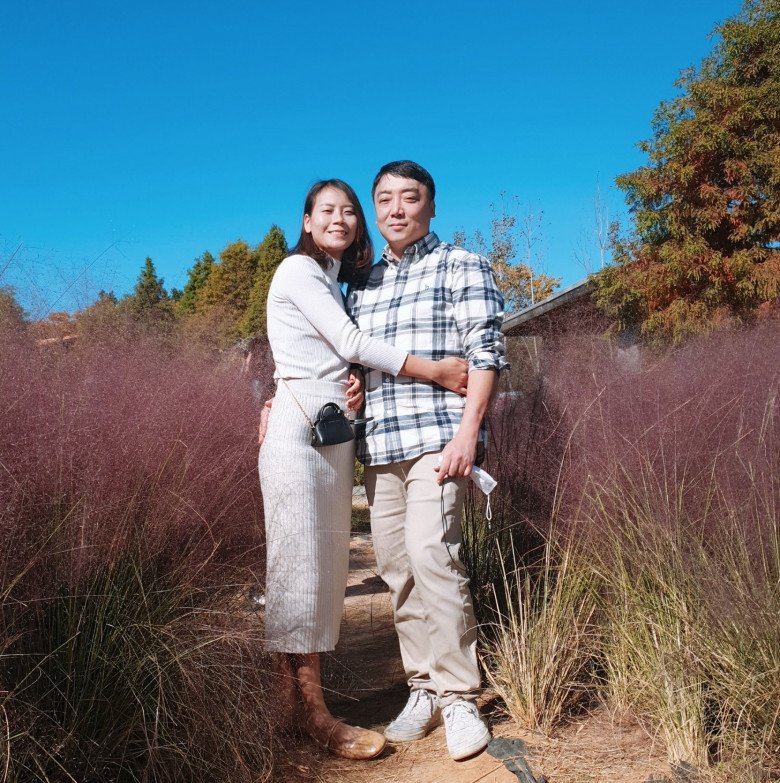 They met each other in 2014.
When she was pregnant with her first baby, she suffered from morning sickness and threatened miscarriage, so she had to stay in the hospital for intravenous fluids and medication to secure the pregnancy. During that time, she suffered from morning sickness and could not eat anything and lost 4kg from 45kg to 41kg. Only after 3 months the baby stabilized. However, she did not gain much weight because she could not eat much and on the day of delivery, she sometimes vomited.
"In the first time because I was pregnant, my husband was quite delicate and psychological, pampering his wife to the fullest, doing everything from the smallest things. Right or wrong, even the smallest thing, my husband always says sorry." Ms. Trang said.
For Ms. Trang, being pregnant with the first child was quite difficult because her husband had a disagreement with the company, so she quit her job. For 6 months he searched for a job, returned to Korea and then went to the Philippines for 2 months to work, she had to do it alone, taking care of the couple's economy even though she was pregnant. Luckily, she had her parents by her side until she gave birth.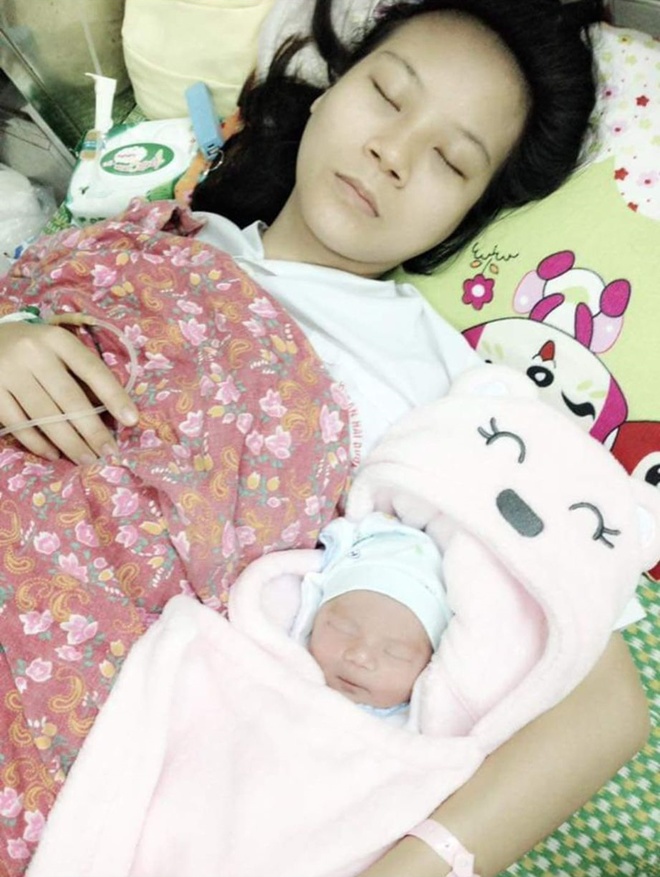 Her first baby was born in a provincial hospital and had to have an emergency caesarean section.
Recalling the day she gave birth to her first child, Ms. Trang said that at that time, the economy was weak, so she gave birth in a provincial hospital. Because the baby was older than the due date but refused to go into labor, the ultrasound ran out of amniotic fluid, the baby was 2.3kg, so the doctor asked for an urgent emergency surgery for fear that the baby would suffocate. So, from the time of antenatal care to the time of her birth, less than an hour, the whole family was shocked. Not to mention in the operating room, she felt the pain of heaven and earth, and screamed loudly when the doctor made the first knife cut even though she had injected spinal anesthesia, which made her parents outside even more worried.
Her second baby was born weighing 3kg. The day of emergency surgery could not be reserved in advance, so after giving birth, she had to move to a shared room. Her husband works in the Philippines, only to be able to fly back the next day. I held her hand and cried "I'm so sorry because I'm not good, so I let you suffer a lot, when I had a difficult time, I was not around, and I didn't care for you to be in a hospital with good conditions."
Going to give birth to the second baby by emergency cesarean section
After the first baby was 4 years old, she was pregnant with the second baby. Just like the first baby, she had a lot of morning sickness and threatened miscarriage. Because in Korea, she only has a husband to take care of her. Every day, he goes to work from morning to 9 pm to do everything for his children from washing dishes, bathing the older children, playing with them, and lulling them to sleep. After putting the children to sleep, he cooked more food for his wife. Every day at 12 o'clock – 1 o'clock at night, he slept.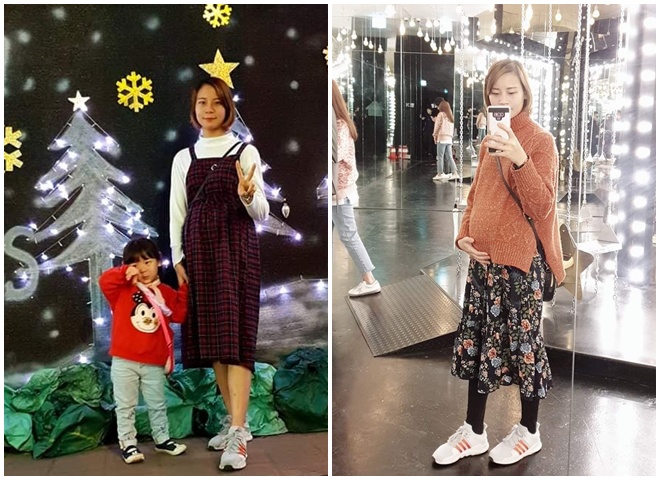 Talking about the day she gave birth to her second baby, Ms. Trang said that at 37 weeks, the doctor said the baby was too small, only 2.1kg, so she planned to wait for about 40 weeks to have a caesarean section. However, after a general examination, measuring contractions, the doctor called her and her husband and said that she had many contractions, accompanied by a small pregnancy, so she was afraid of the danger and would transfer her to a higher level for examination and delivery.
After going to the hospital in Seoul, the doctor diagnosed that her abdomen was too deep, the uterus was thin with an old incision, the baby was small, so she advised her family to have an early surgery if there is no risk of uterine rupture from the incision. old. So her husband and wife frantically took each other to have a caesarean section.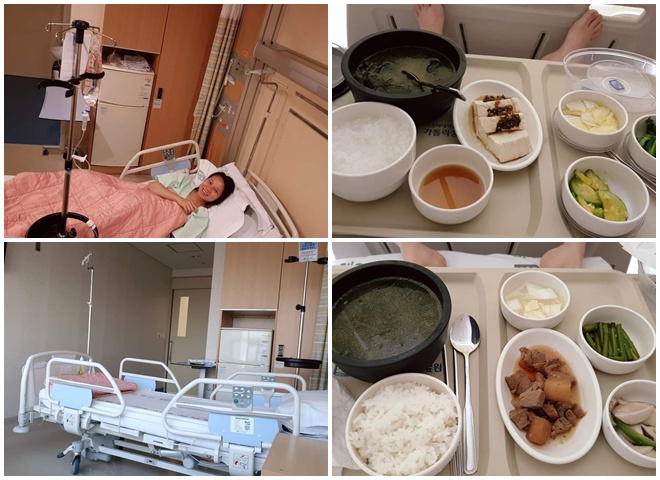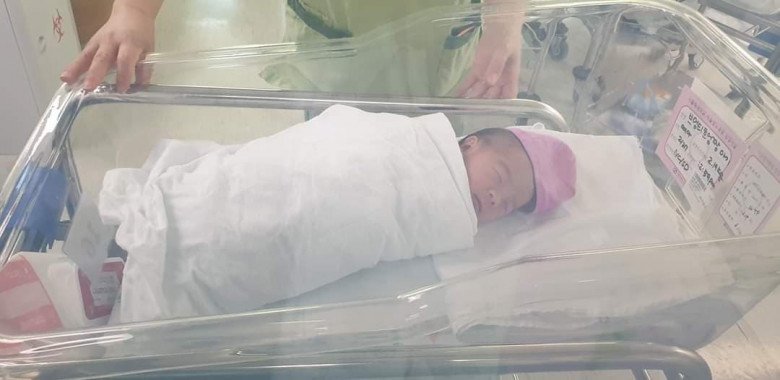 After the baby was born, her family had to stay in an incubator.
Her baby was born at 37 weeks and was 2.2 kg with jaundice, so she had to stay in an incubator for 1 day and take care of it in a special area. Because she was under anesthesia during the operation, she could not see the baby after birth. The first time I met her through the glass window, she looked so small compared to other children, couldn't hug and couldn't touch the couple hugged each other and cried. It was only after 3 days that she was able to hold her baby when she visited her son.
Giving birth to the second child at a large hospital, but in a common room, she was able to reduce her expenses a lot. Besides the state pension, she only lost about 800 kwon (about 16 million) when paying. About the service, she was extremely satisfied by the dedication and devotion of the doctors and nurses at the hospital.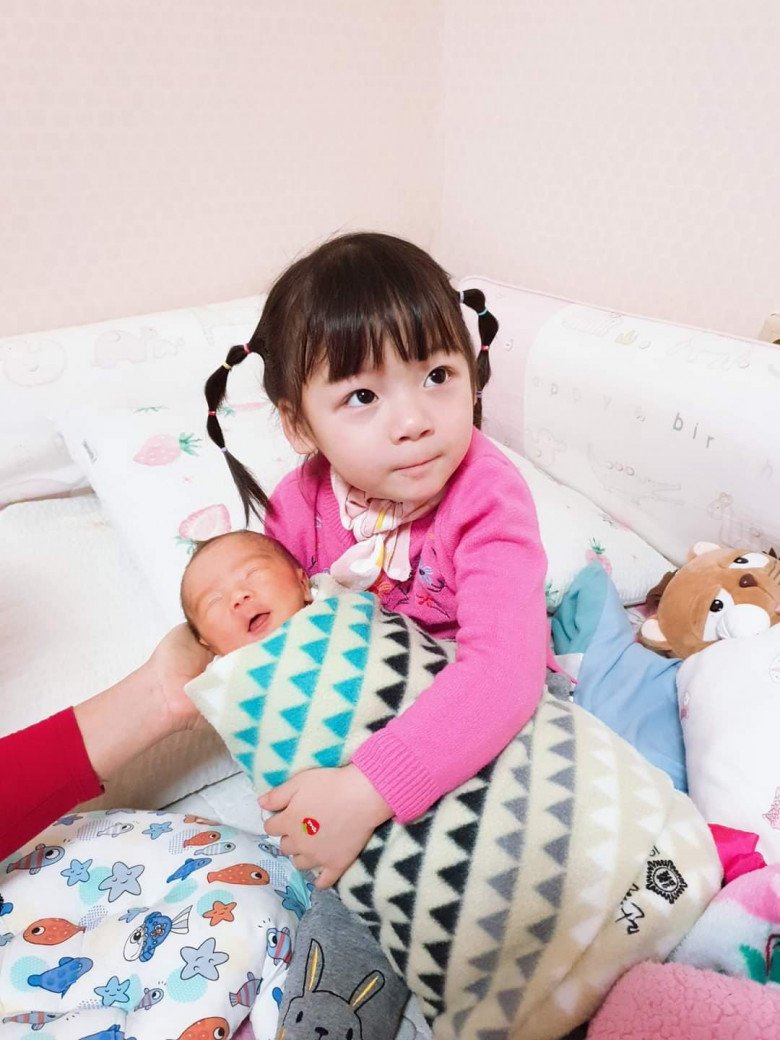 One week after giving birth, her baby had hypothyroidism, making her unable to sit still.
Speaking of which, Ms. Trang added, 1 week after giving birth to her second baby, she received the results of a heel blood draw, indicating that her child had hypothyroidism, and hormone levels were lower than the standard. At that time, her face darkened as if there was a storm coming, she was not calm enough to listen to her husband's explanation or the doctor's explanation at all. She cried like rain. Especially, if you go to Google to search for information that your baby with hypothyroidism will be silly, she will cry even more with memory loss.
Only after the husband and the doctor explained that there are currently no official results, they must be followed up for 3 years, if the index is low, the child must take medicine. And after 3 years, you must have an intensive test to confirm whether your baby has neonatal hypothyroidism or congenital hypothyroidism. If neonatal hypothyroidism, after 3 years of fully developed thyroid gland, it will automatically adjust hormones, but if congenital hypothyroidism, it will follow the child for life, must be treated with drugs and at risk of being less intelligent or slow perception.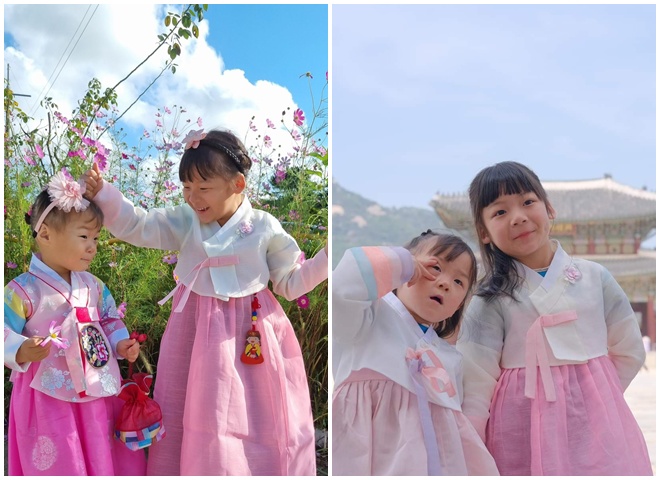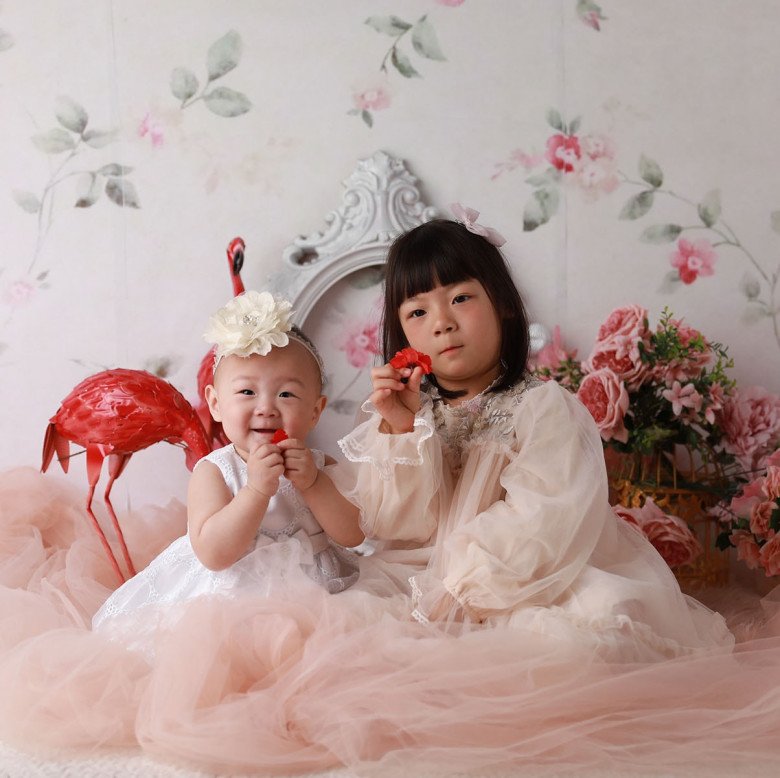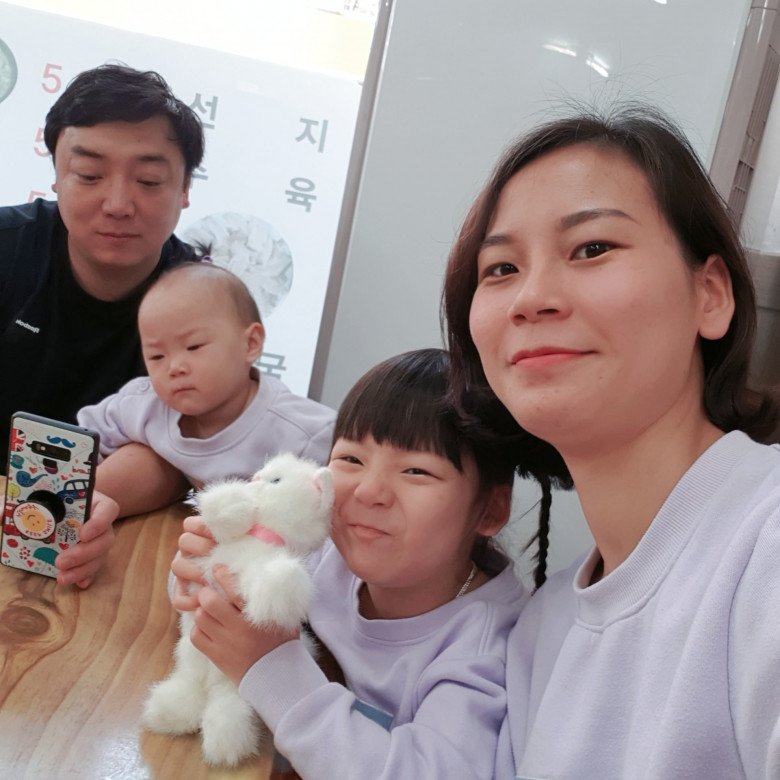 After 3 years, she and her husband were happy to receive the results that the child only had neonatal hypothyroidism. Now stable, no further treatment needed.
For 3 years, she was heartbroken, once a month she had to take her child to the university for testing. After 3 years, loving and taking care of my children, God finally did not let people down. As a result, the child was only neonatal hypothyroidism, the index was stable without further treatment, but the couple happily hugged each other. cry. Currently, she is satisfied with her small home.
You are reading the article
9X Hai Duong was tricked by a Korean boy to get pregnant, and his lover came to his house to beat him

at
Blogtuan.info
– Source:
Eva.vn
– Read the original article
here