Giải trí
Life Style
Being the idol of millions of young people, it is impossible to stand aside and ignore the flow of life!
Yesterday, the most anticipated MV of the biggest star VPop – Son Tung M-TP was released. It's the song that marks the first time Son Tung Singing and composing entirely in English. The MV also tells a sad story, about a boy who was abandoned at a young age, grew up in the absence of love and empathy from those around him, and then became an angry, heartbroken and angry teenager. lonely. At the end of the MV, Son Tung ran away from everything, stood in front of the abyss, shed a tear and decided to jump down.
When I finished watching it, I was completely stunned and inexplicably – this ending – showed what in the seemingly positive message that Son Tung wanted to convey in the press release, that, "Let's fight " and "don't back down." But I just know that, that ending – makes many adults worry. Children – many of them are Tung's fans, see this MV, and what do you think?
We can't say that it's just a musical product, because from music to life, the distance is very short. And idol fans, imitating idols, are inherently nothing new. For that reason, there is an age-restricted Rating system for art products that have sensitive, shocking, or easily negatively affect teenagers.

There are many capital sentences that can be used to explain this ending. That it was a lonely young man, that it was a man who had endured so long with pain, that it was a boy who suffered life's rejection, the deliverance that came as a wake-up call for us to… etc. But using the product, telling a self-destructive story or choosing a negative ending – is never advisable. Perhaps with this ending, Son Tung wants to say that if life is estranged from you, if you had an unhappy and miserable childhood, it is understandable that you decided to let go. A lifetime revenge? The concept of the main character's departure was planted from the first seconds of the clip, when Tung wore a Nirvana shirt and sat in the car. Remember, Kurt Cobain – the legend of Nirvana, took his own life at the age of 29 with a single shot. It's hard to think of a script or other meaning behind the scenes, because everything is simple and visible in front of a very clear plot. And they all bring a very negative message.
Son Tung cannot say: As an artist, he can use his creativity to tell the story he wants to tell, from his own perspective. Tung should remember that, before creating, he must be aware of his position as well as the audience who are receiving products from him. A movie or music product that uses negative emotions and suicide as a material is not uncommon in the market, but it is not for the masses. In foreign countries, all products with content related to images of violence, self-destruction or suicide are announced in advance for the audience to decide whether they should continue watching or not. Not to mention, there will be a strict age rating system that is allowed to access such content. With a large number of young fans, ranked first and second in Vietnamese showbiz, it can be said that this is a careless and somewhat irresponsible part of Tung. Releasing a product that contains too many negative and violent messages can affect the immature souls of a large fan group. Agree that somewhere, people with psychological problems can find understanding and sympathy from this MV. But what about the fans who are young, lacking in living capital and not fully mature in terms of awareness? You already consider Tung as an idol and how will you look at the difficulties and disagreements in life after the negative images in the MV?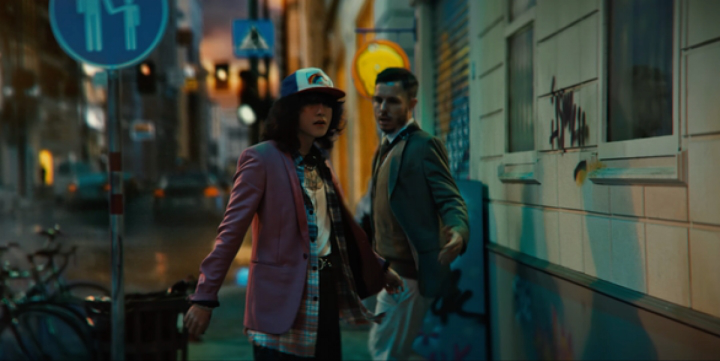 In 1774, the great writer Johann Wolfgang von Goethe published a novel Werther's Sorrow. It was a novel like any other, simply a sad story about the tragic life of a young man named Werther when he could not be with the one he loved, and then took his own life with a gun in the ending. Unbelievably, this book would go down in history not only as a memorable work in his career, but also remembered because it was associated with a tragic phenomenon.
After the book was published, Werther's life and painful ending created a wave of suicides that lasted for 200 years. Many of the victims chose to leave with the exact same outfit as Goethe described Werther in the story: a blue tailcoat coat, yellow velvet pants, then committed suicide with a gun and even left the scene of the novel. . The wave of suicides became so strong that, in many major European cities at that time, the publication, confiscation, and destruction of the book were banned. Until now, the "Werther effect" is still widely used as a way of talking about the tendency to blindly imitate suicide.
The story of the Werther effect gives us a very clear view of how easily an extreme trend can be contagious when the idea of ​​it is widespread. Of course, with psychological instability and prolonged depression, the fragility in the face of problems in life can lead a person to make bad decisions. But people tend to imitate their idols, and when idols give them an opportunity to approach negative thinking, people are planted in the head thinking "this is completely possible". " because their idols do the same.
In the past, there have been many sad waves that fans chose to deal with negative idols. On April 1, 2003, Asia's top star – Truong Quoc Vinh took his own life. It is estimated that, three months before the incident, the number of people who committed suicide in Hong Kong was 99. But after that April, there were 131 suicides, an increase of 32%. There have been many suicide letters in which the reason of the person's departure is because of Truong Quoc Vinh.
Sadness over the departure of an idol is not exactly what makes fans choose to follow their idol. Dangerously, suicide – through a celebrity – becomes more "poetic" to the masses. At the time of Truong Quoc Vinh's death, people called his death with all kinds of beautiful words, romanticizing his painful departure and indirectly "inspiring" many young people who have psychological instability. Through the lens and language of art, they think that death can also become beautiful. And for young people who have been and are going through psychological and life pressures, the fact that a celebrity they idolize commits suicide, or talks about suicide – makes them normalizes to death. The concept of suicide comes closer to their sensitive mind.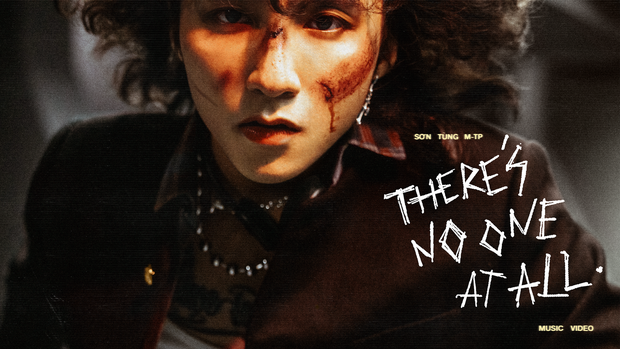 Son Tung can also say that a star's suicide is very different from an MV that tells the story through the lens of someone who chooses to leave. The two stories offer two different, completely unrelated influences. But when putting the audience in the position of watching the main character's story and then coming up with a negative solution to end, Tung normalizes the idea of ​​suicide along the line of the story, as well as in the story. viewer perception. And that's a dangerous job.
For younger fans, giving such an ending is like giving them empathy for the character's decision, instead of feeling scared or having faith in the life ahead. If not, they may also believe in having to free themselves, having to let go because life turns against them and there will be no way out for themselves.
Maybe someone will say, linking the phenomena in life with Tung's MV, these two things are really unrelated, because the idea of ​​an MV is always prepared for months, even years. And actually, so far, Son Tung has never made a comment, opinion or action on any social issue. On the one hand, it is understandable that Tung – as shared in previous interviews – completely wants to focus on creating his own art. And with the position of a top influential showbiz star, whatever Tung says is sure to attract strong attention.
But on the other hand, perhaps that indifference has made him indifferent to his own young fans. A very simple reason, when you are a public figure and especially when you are an idol, your every action and word will reach millions of young people, you should NEVER put yourself out of line. flow of that life.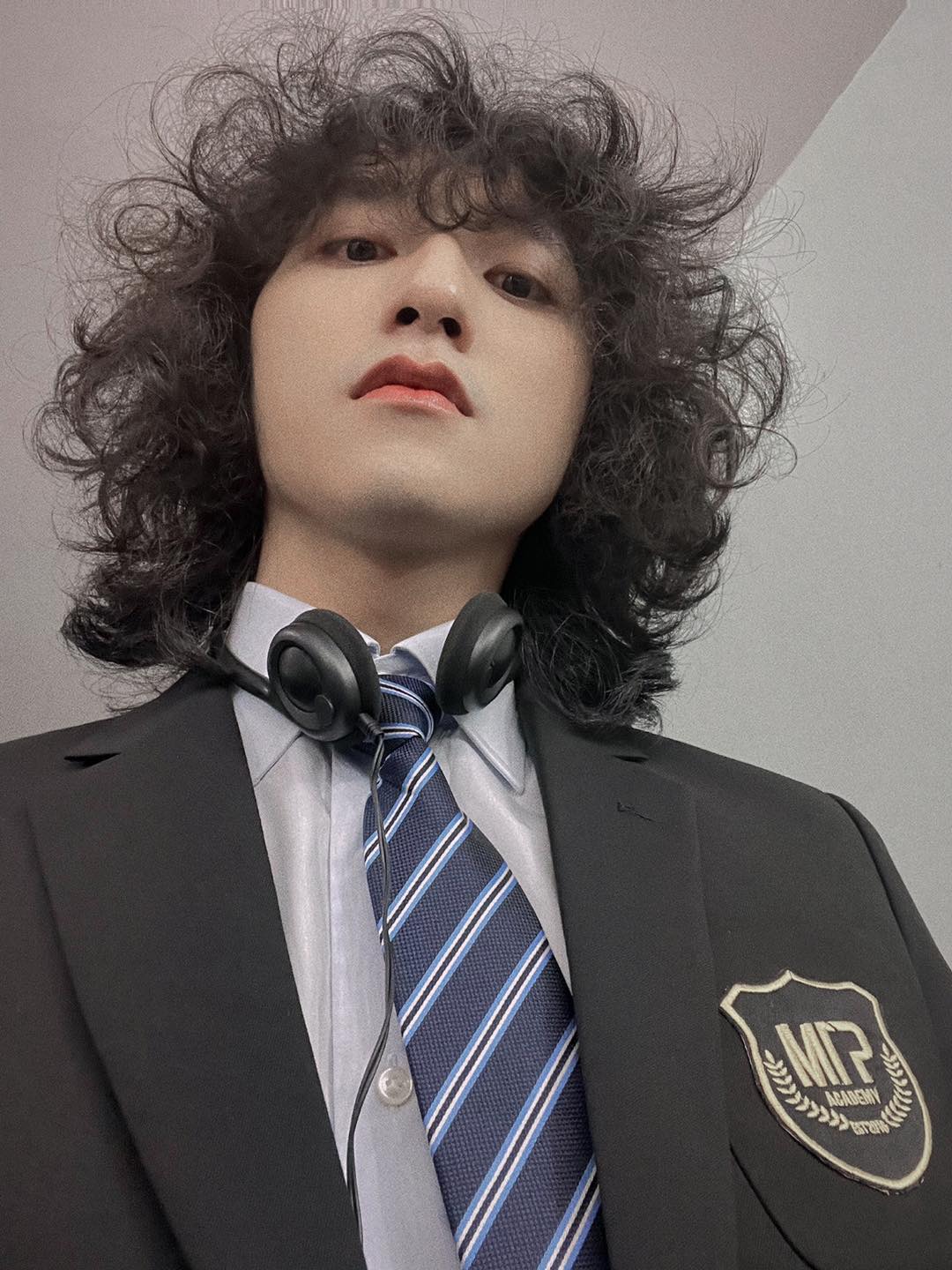 You MUST consider VERY CAREFULLY for each image or message in your product, MUST CONSIDER about the release date, and even, MUST THINK, that the ending scene of the MV is unintentionally suggestive. to any pain?
Because, remember that Werther is also a fictional character. And sometimes, kids just follow their idols.
Photo: Synthesis
https://kenh14.vn/canh-ket-thuc-dang-len-an-trong-mv-cua-son-tung-m-tp-la-than-tuong-cua-hang-trieu-nguoi-tre- no-nonsense-outside-va-mac-ke-dong-chay-cua-doi-song-2022042911580967.chn
https://kenh14.vn/canh-ket-thuc-dang-len-an-trong-mv-cua-son-tung-m-tp-la-than-tuong-cua-hang-trieu-nguoi-tre- no-nonsense-outside-va-mac-ke-dong-chay-cua-doi-song-2022042911580967.chn
You are reading the article
Being the idol of millions of young people, it is impossible to stand aside and ignore the flow of life!

at
Blogtuan.info
– Source:
Afamily.vn
– Read the original article
here