Thông tin UNESCO
Developing a system of 900 camera traps to monitor wildlife in Vietnam
On April 28, the Director of the United States Agency for International Development (USAID) in Vietnam Ann Marie Yastishock handed over nearly 100 camera traps and accompanying equipment to the Management Board of Bidoup – Nui Ba National Park (Lam). Dong) to support biodiversity monitoring here. As part of the Biodiversity Conservation Component, the USAID-funded Sustainable Forest Management and Biodiversity Conservation (VFBC) project, a camera trap system consisting of more than 900 camera traps will be installed at a There are several national parks in Vietnam, including Bidoup – Nui Ba, to collect information, monitor and protect wildlife.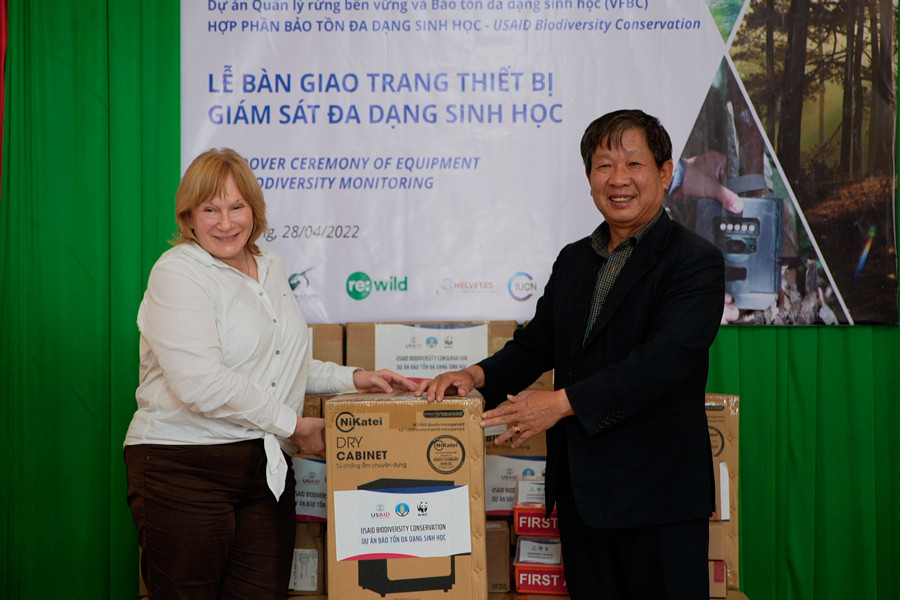 The USAID-funded Biodiversity Conservation component is being implemented by WWF-Vietnam in collaboration with the Forestry Project Management Unit, Ministry of Agriculture and Rural Development. Since December 2021, the Component has established a camera trap system with more than 960 stations for conservation monitoring.
The image trap has a temperature sensor and a motion sensor, which can detect all animals weighing more than 500 grams when moving in front of the camera's sensor. Therefore, this device has the potential to help monitor the distribution and characteristics of mammal populations and small and medium-sized ground-dwelling birds, especially rare and difficult to track species. It is difficult to collect information by other methods.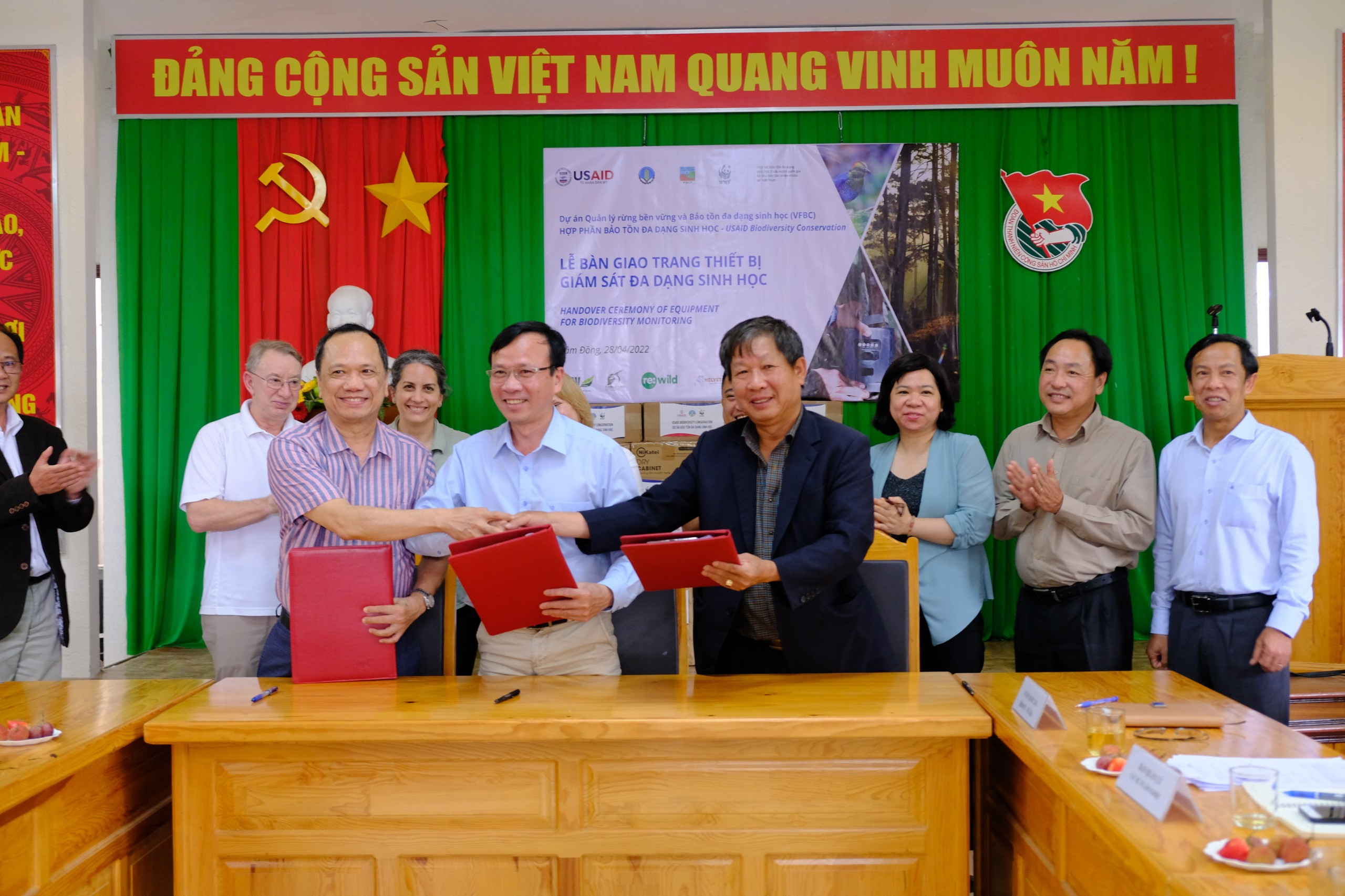 With a large-scale image trap system, covering 21 nature reserves, national parks and protection forests, the Biodiversity Conservation Component wishes to record the presence, frequency of occurrence, pattern movement patterns of mammals and birds living on the ground, thereby proposing effective protection and conservation solutions. From the installed photo traps, the project also initially collected images of some rare animals such as giant gills, leopards, civets, pheasants, etc.
The collected information will also be data for national parks, conservation areas, management boards of protection forests and special-use forests to better identify "biodiversity resources" in their management areas. to take appropriate management measures.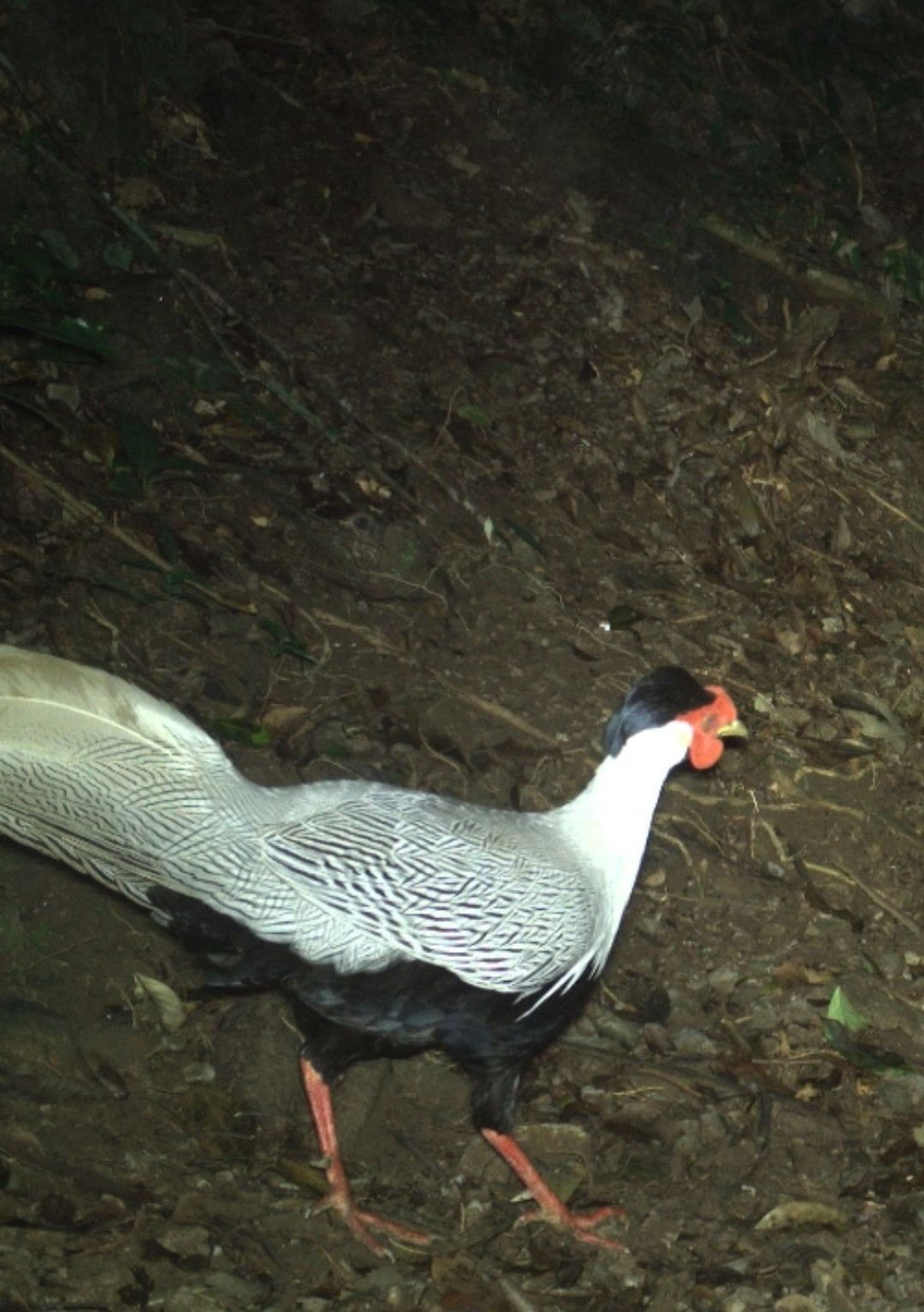 "Strengthening conservation and restoration of biodiversity; conservation and restoration of endangered wild species is one of the key tasks of the National Strategy on Biodiversity to 2030, with a vision to 2050. From the side of the Ministry of Agriculture and Rural Development, We deeply appreciate and appreciate the support of the United States Agency for International Development for the efforts of national parks and special-use forests in biodiversity monitoring through the VFBC project." Mr. Vu Van Hung – Deputy Head of Forestry Project Management Board, VFBC Project Director said.
Within the framework of the Biodiversity Conservation Component, strengthening the management and protection of protection and special-use forests is considered one of the most important approaches to biodiversity protection, conservation resources for the country's sustainable development, especially in the context that forest areas are still affected by climate change as well as human activities, including over-exploitation and hunting. Illegal capture of wild animals.
"Vietnam is one of the most biodiverse countries in the world, and we are proud to partner with the Vietnamese government in efforts to protect forests and biodiversity. We look forward to diversifying and expanding our cooperation with the Government of Vietnam to continue to protect forests and biodiversity," said Ann Marie Yastishock, USAID Vietnam Director, at the equipment handover ceremony. Photo trap for Bidoup – Nui Ba National Park.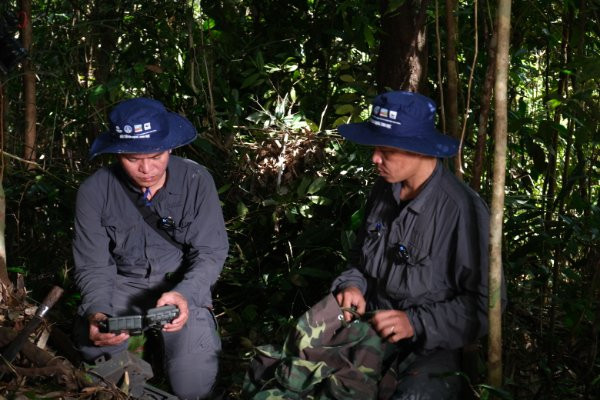 Besides installing a system of photo traps to monitor biodiversity and improve the capacity of forest management and protection, the Biodiversity Conservation Component also implements livelihood development activities for the surrounding people. areas of special-use forests and protection forests, as well as communicating to the community to reduce illegal hunting and consumption of wild animals, contributing to the protection of biodiversity in a sustainable way.
At the 27th session of the International Coordinating Council of the UNESCO Human and Biosphere Program (ICC MAB) in Paris, France in 2015, the Langbiang area with core area is Bidoup – Nui Ba National Park as a project area. world biosphere reserve.

Bidoup – Nui Ba National Park is hiding special values: Located in the tourism development triangle of the Southeast and South Central Coast with 3 major tourist centers Ho Chi Minh City – Da Lat – Nha Page; there are many beautiful landscapes, rivers (Da Nhim, Serepok), mountains (Lang Biang, Bidoup), waterfalls, and a system of easily accessible peaks; mild climate, cool all year round; rich forest ecosystem, high biodiversity; rich in human resources (indigenous K'Ho customs, elegant hospitality of Da Lat people, cultural values ​​converging from many regions of the residents to settle down).

The special difference with other national parks is the internationally recognized values: Bidoup – Nui Ba National Park is located in the system of global national parks, Langbiang World Biosphere Reserve, No. gong cultural space, woodblock heritage of Nguyen Dynasty recognized by UNESCO, ASEAN Heritage Park, is one of 221 international bird watching areas.
Love Le
You are reading the article
Developing a system of 900 camera traps to monitor wildlife in Vietnam

at
Blogtuan.info
– Source:
vietnamnet.vn
– Read the original article
here