Chuyển động số
Efforts to innovate continuously for a greener and smarter world
At the event, Mr. Ken Hu – Huawei's Rotating Chairman gave a keynote speech on Huawei's approach to innovation and building an increasingly greener smart world. Mr. Ken Hu said: "Huawei will strengthen its innovation approach, equip all industries to become more digital and intelligent, and build a lower-carbon world. This is the key. key to Huawei's future growth as a global corporation".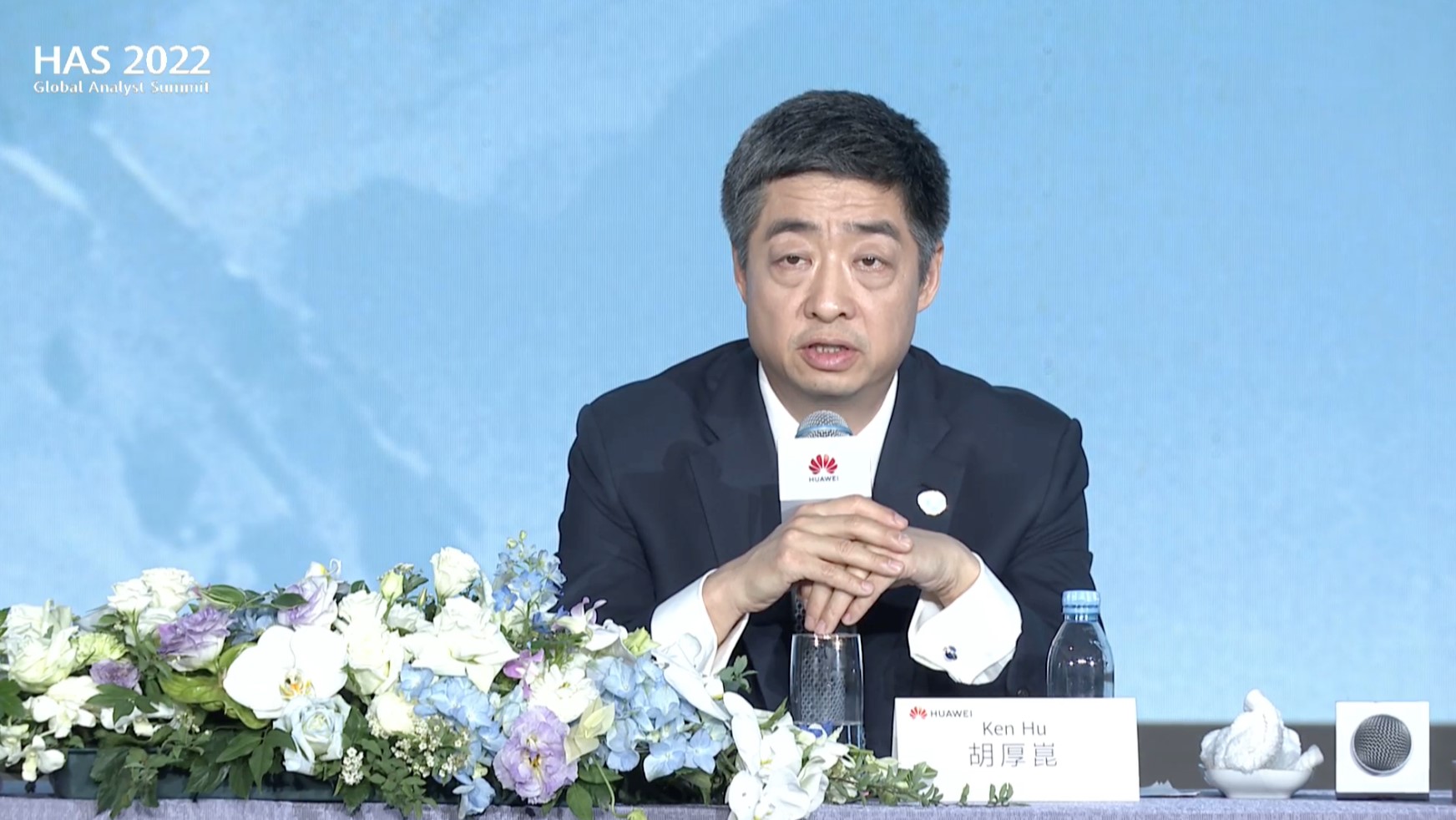 Here are 03 initiatives shared by President Ken Hu at HAS 2022:
Constantly innovate and drive the industry
In terms of connectivity, Huawei continues to push the industry forward. The company announced its vision to bring 10 Gbps connectivity anywhere with 5.5G and F5.5G, and announced the next evolution in wireless and fixed networks. Combined, these efforts will support a wider range of niche network requirements, including a more immersive connection experience in the home, as well as the low latency and high reliability required for regulated connections. industrial control.

On the computing side, Huawei is redefining the system architecture for individual nodes, platform software, and data centers in an effort to dramatically increase system performance and energy efficiency.

In terms of cloud services, Huawei is building MetaStudio, a cloud-based end-to-end digital content pipeline that accelerates digital content production.

In terms of devices, Huawei aims to provide consumers with "user-centered" intelligent experiences in all aspects of life. Huawei calls this a "Seamless AI Life" experience that leverages the intersection of the physical and digital worlds.
Dive into digital transformation to create new value for customers
Huawei is adapting products and product categories to different industry scenarios. At the same time, the company will begin to integrate and pre-test all products, complete all complex stages before delivery, to make digital transformation easier for customers and partners. With the Huawei Cloud platform, Huawei aims to deliver "Everything as a Service", turning infrastructure, technology and expertise into cloud-based services and making cloud migration simple. for customers of all industries.

Huawei is also building integrated teams of experts focused on specific industries, bringing them close to customers' business challenges, and then working closely with the customer's resources. horizontal cooperation, such as product and partner capabilities. The goal is to provide industry-specific digital transformation solutions and respond more quickly to customer needs.
Optimizing electricity supply and consumption with digital technology to reduce carbon
Huawei is redefining the photovoltaic (PV) field with artificial intelligence, cloud and other capabilities to accelerate renewable energy production.

Huawei is also developing system-level low-carbon solutions for green IT infrastructure, focusing on wireless base stations and data centers.
Going forward, Huawei will promote aggressive strategies that will strengthen business resilience and ensure steady growth. "We must keep the ball rolling with our relentless efforts to innovate, create value for customers and society. Huawei looks forward to working more closely with customers and partners to build a greener, smarter world." Chairman Ken Hu emphasized.
In addition to its innovation strategy, Huawei also shares a far-reaching vision for the future and a number of explorations the company is undertaking to achieve that vision. Dr. Zhou Hong – President of the Strategic Research Institute of Huawei said:Everything we imagine today could very well be too conservative – too little – for tomorrow. We must foretell the future with bolder assumptions and visions, but be careful when untangling the knots of theory and technology. This is the only way forward."
During the keynote, Dr. Zhou also outlined 10 challenges that Huawei will tackle in the future.
02 science questions:
How do machines perceive the world, and can we build models that teach machine learning how to understand the world?

How can we better understand the physiology of the human body, including how the eight organ systems, human thought and intelligence work?
08 technological challenges:
New sensing and control capabilities, e.g. brain-computer protocols, mechanical-computer protocols, 3D displays, virtual touch, virtual sense of smell and virtual taste

Real-time monitoring of blood pressure, blood sugar and heart rate and application of AI in the invention of chemical pharmaceuticals, biopharmaceuticals and vaccines

Smart software that enhances application, efficiency, automation for greater value and better experience

Reach and push beyond the limits of Shannon information theory to deliver efficient, high-performance connectivity locally and globally

Efficient and adaptive computing models, non-Von Neumann architectures, disparate components, interpretable and debuggable AI

Invent new molecules, catalysts and ingredients with intelligent computation

Developing new, low-cost, more efficient CMOS processes

Safe, efficient energy conversion and storage with on-demand services
The Huawei Global Analysts Summit was first held in 2004, which has been an annual event for the past 19 years. This year's event, which was held from April 26 to April 27, consisted of several sessions discussing various aspects of Huawei's business.
You are reading the article
Efforts to innovate continuously for a greener and smarter world

at
Blogtuan.info
– Source:
danviet.vn
– Read the original article
here