Tech
Get inspired to work and study with Epson EcoTank L3250 . printer
A color printer opens up many new activities beyond simply "creating documents".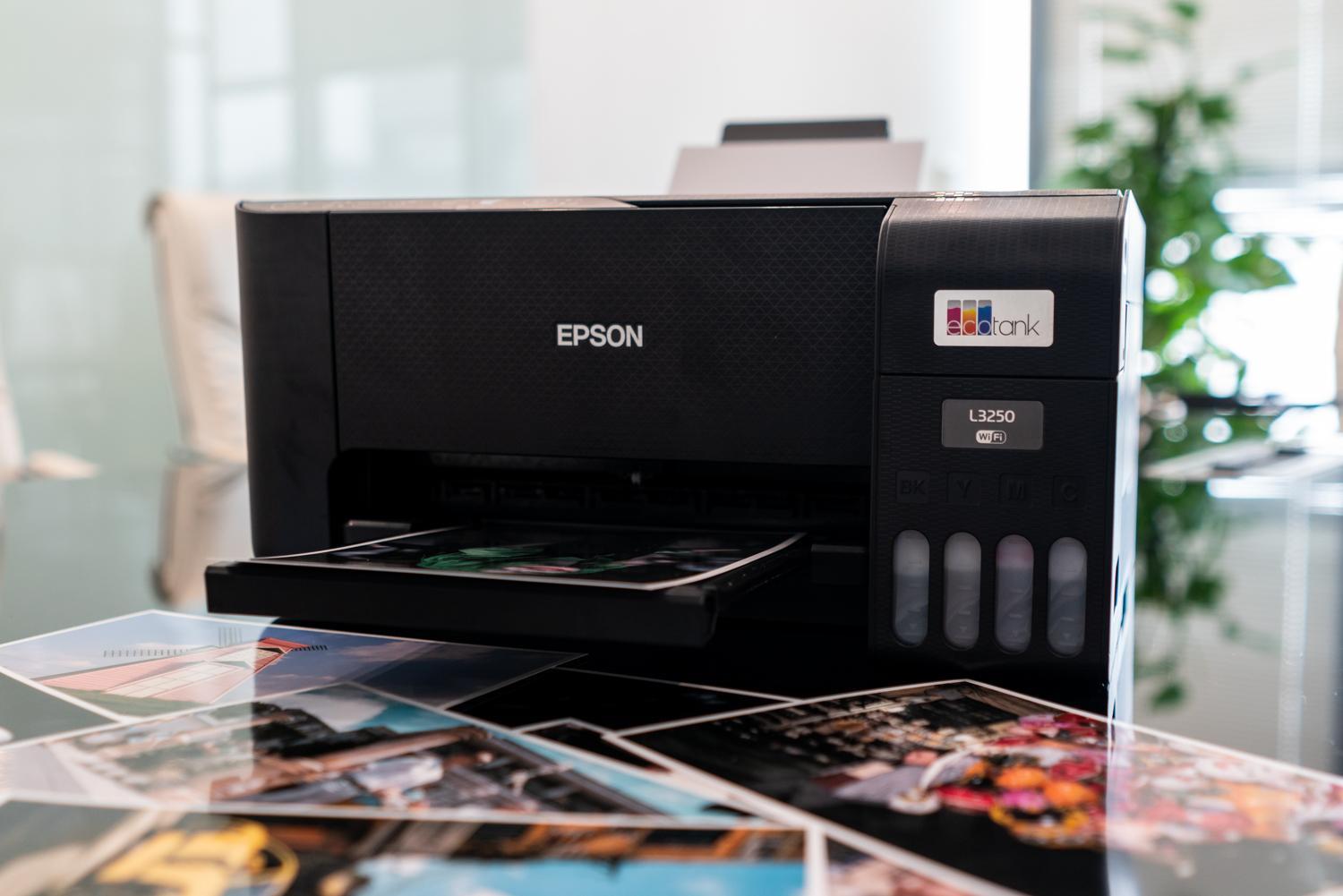 The trend of studying and working from home is exploding at the moment, leading to an increase in the demand for printers. High-end color printers like the Epson EcoTank L3250, besides creating black and white documents for work, are also capable of sparking creative inspiration with a variety of activities, even having the power bind family members.
"Eat points" instantly thanks to compactness and ease of use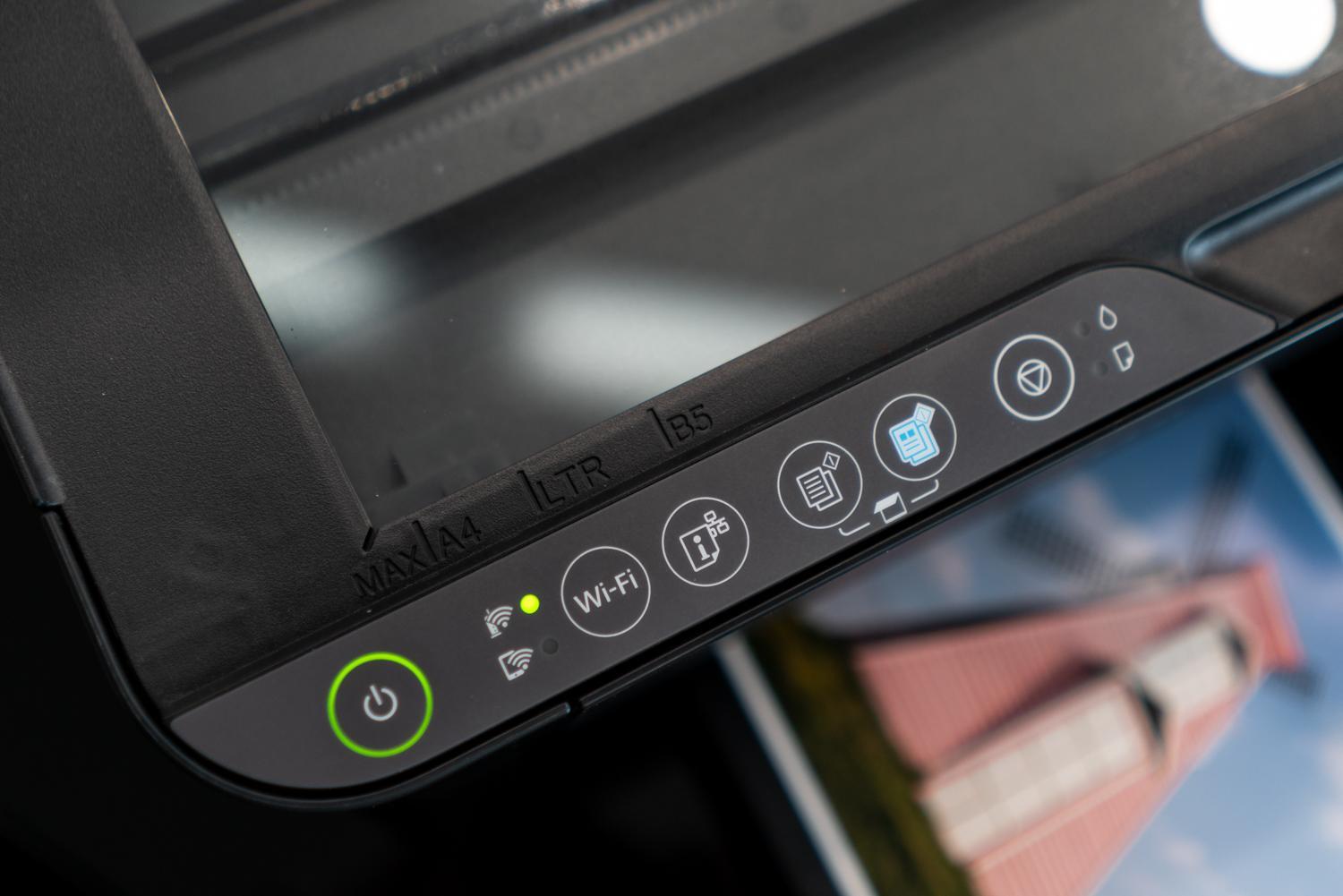 When it comes to color printers with built-in copy capabilities, many people will certainly think of bulky products, which must be transported by a truck in professional printing shops.
In stark contrast to that is the EcoTank L3250 with its extremely compact size and weight of only about 3.9kg, which is both easy to move and saves space in small offices and home spaces. The device has a modern design with black tones, and luxurious "grid" motifs to match any interior space.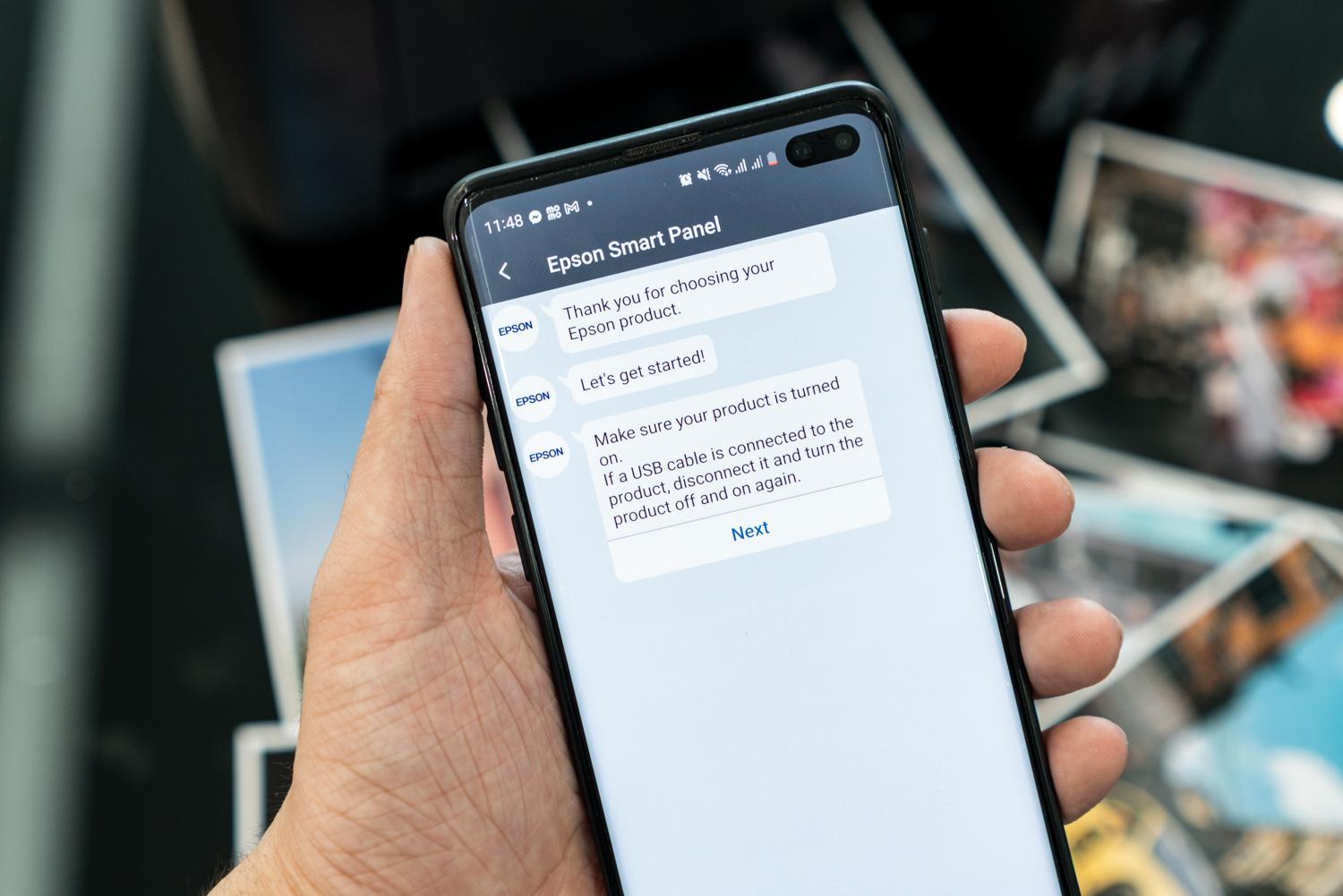 The Epson Smart Panel app makes initial printer setup like a conversation thanks to its friendly chat interface.
The convenience does not stop there, when the way to install the machine to use is "as easy as turning the hand". The machine only needs 2 power cords and a USB connection to the computer, all provided inside the box. You can even "forget" the USB cord because the machine has the ability to use wirelessly over Wifi with Epson Smart Panel software on computers and smartphones.
Even those who are not too tech-savvy can quickly get used to the Epson Smart Panel software. When opened, the software will display an interface like a chat frame, users will be guided through each step until the printer is connected to the network and ready to use.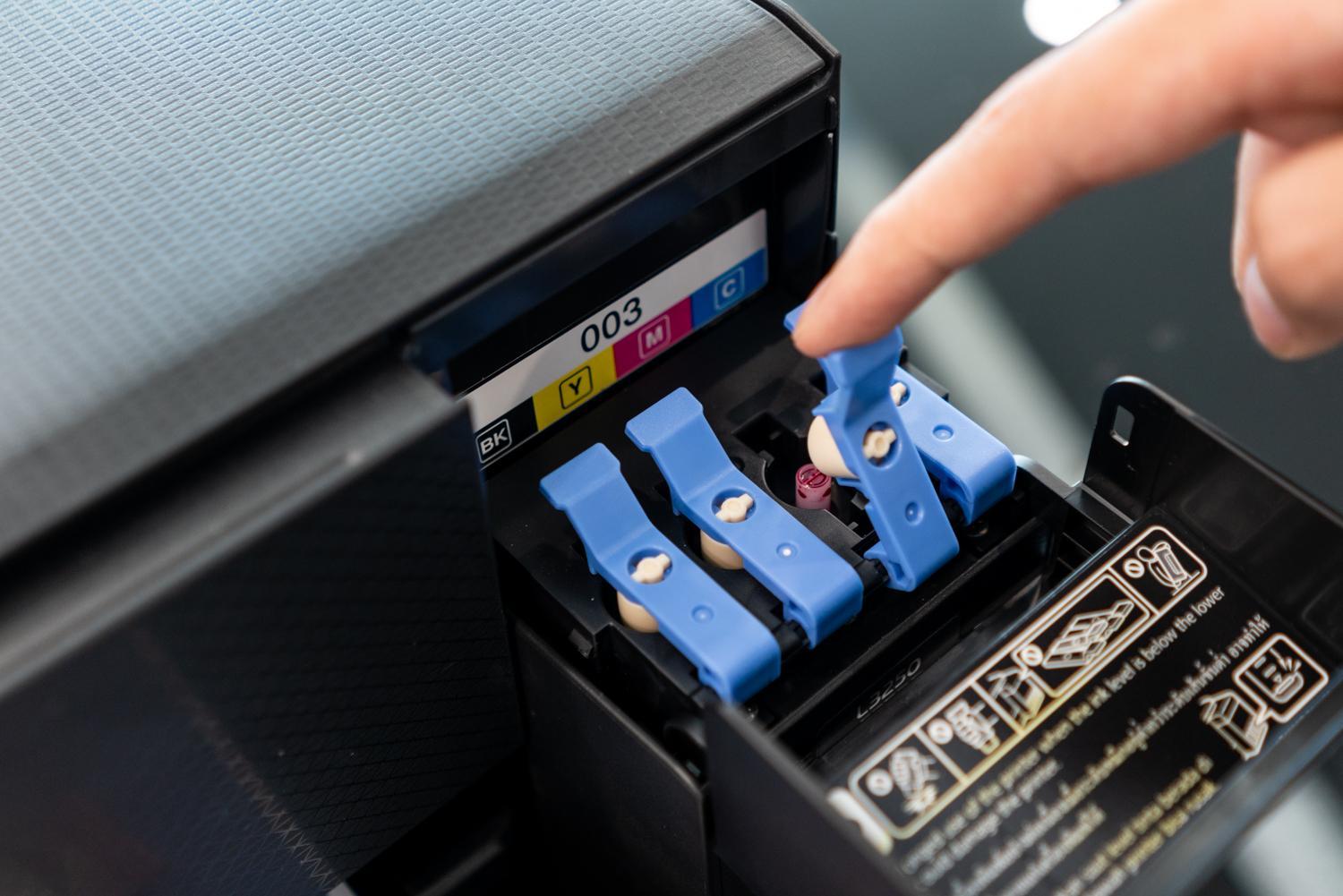 The ink tray of the machine is located on the front, users can refill it themselves when they see that the ink is low.
The software allows you to print photos, print documents, remotely scan and convert to PDF files stored on your device, and even print from cloud services like Dropbox, Google Drive and Microsoft OneDrive. All the steps to align text and images before printing are very intuitive, no longer having to "groping" for each button on older cameras.
Thanks to its compactness, convenience and ease of use, the Epson EcoTank L3250 is perfect for small to mid-sized offices, or solving printing problems for a family.
High-quality color printing, sparking creativity
Printing is no longer a strange activity to everyone, but if you have a high-quality color printer like the Epson EcoTank L3250 in your home, you will realize: "Oh, color printing can be opened up. a lot of cool things, arousing creativity".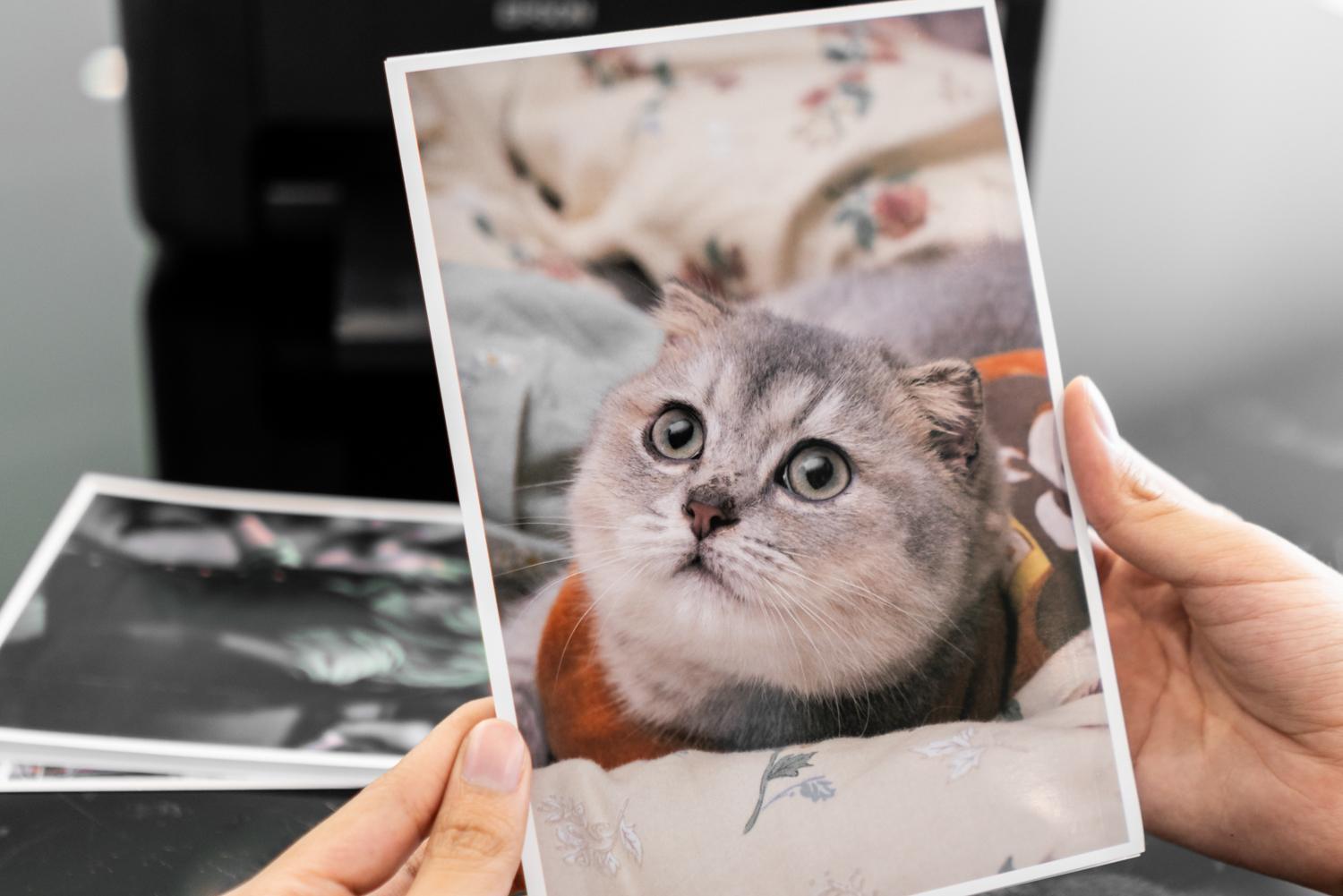 Print family and pet photos to decorate your home more beautifully.
Of course, the machine still has a black and white document printing mode for normal jobs, but the L3250 really "shines" when it comes to creating high-quality color prints. For families who have a passion for photography, they can invest in thick photo paper to realize their artworks.
Photos taken of family members on outings, holidays or photos of pets in the house before, if you want to print, you have to bring the file to the photo store, wait a long time before you can receive it. Now it all boils down to a simple push of a button with the EcoTank L3250.
For black images, the machine will print directly from the black ink tank instead of having to mix from the Blue, Pink and Yellow colors like previous color printers.
This improvement has helped the images printed by EcoTank L3250 have more depth, clear blacks and create high contrast, especially for images with a lot of dark spaces, so that the photos become realistic and catchy. more eyes.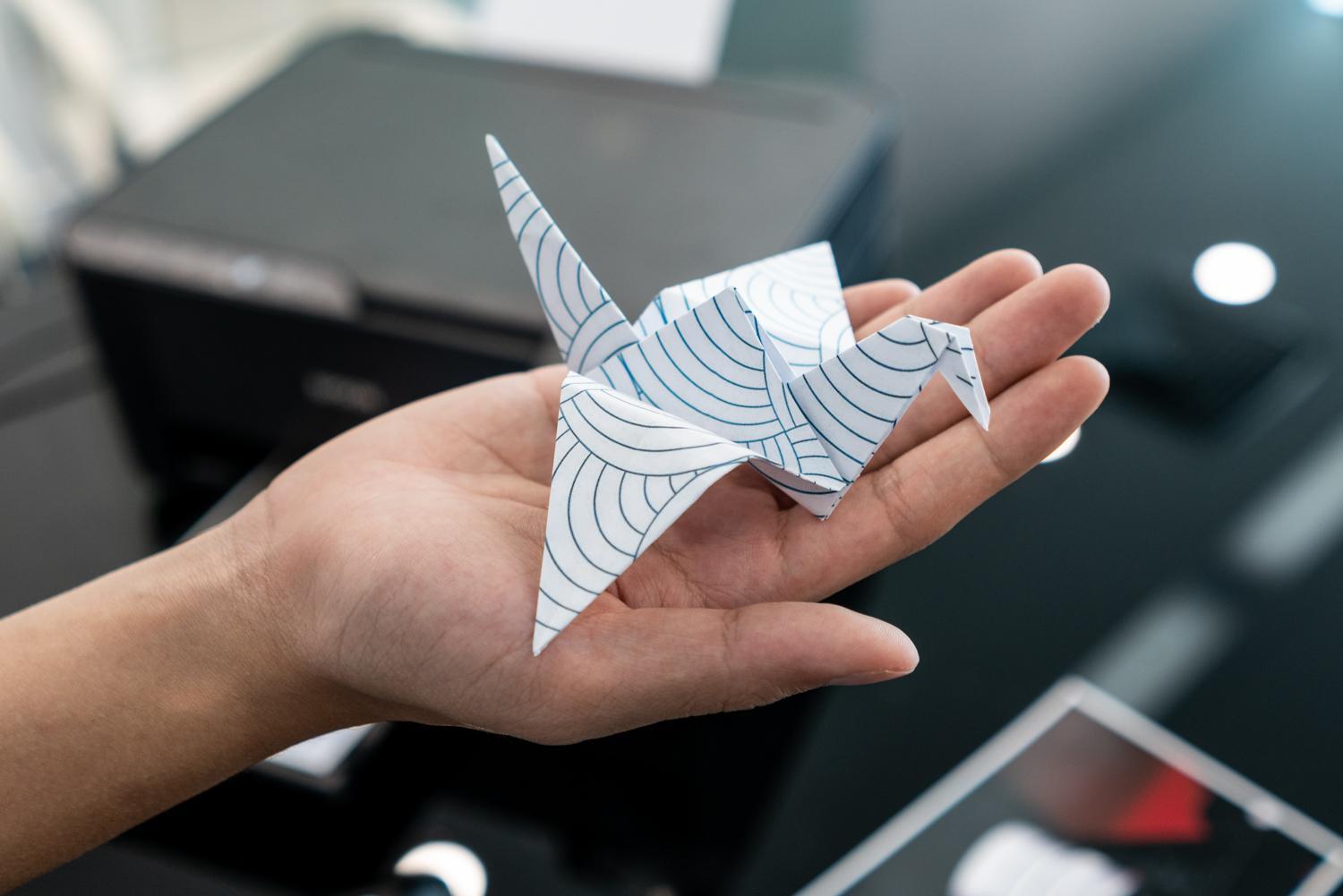 Origami folding with textured papers will be much more beautiful than white paper.
Origami or paper models are an activity the whole family can try, providing an opportunity for members to bond with each other. EcoTank L3250 can create sample prints for paper models or create beautiful textures for Origami puzzles.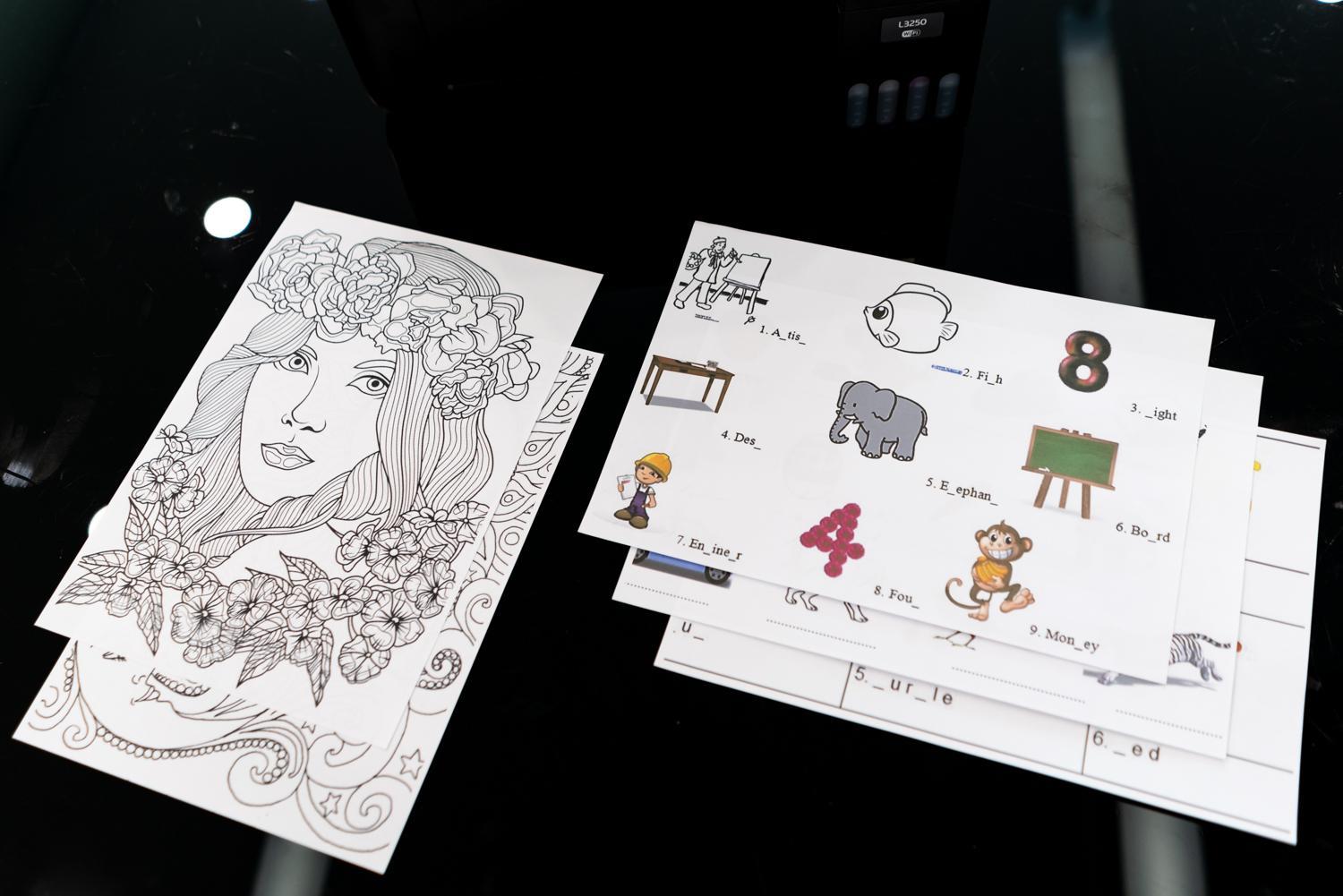 Learning or playing is more fun with a color printer!
Color printers also become a very good learning aid for children, easily printing homework pages with more vivid colors than black and white books. While the children do their homework, parents can print adult coloring pages, an activity that brings relaxation after a tiring day at work.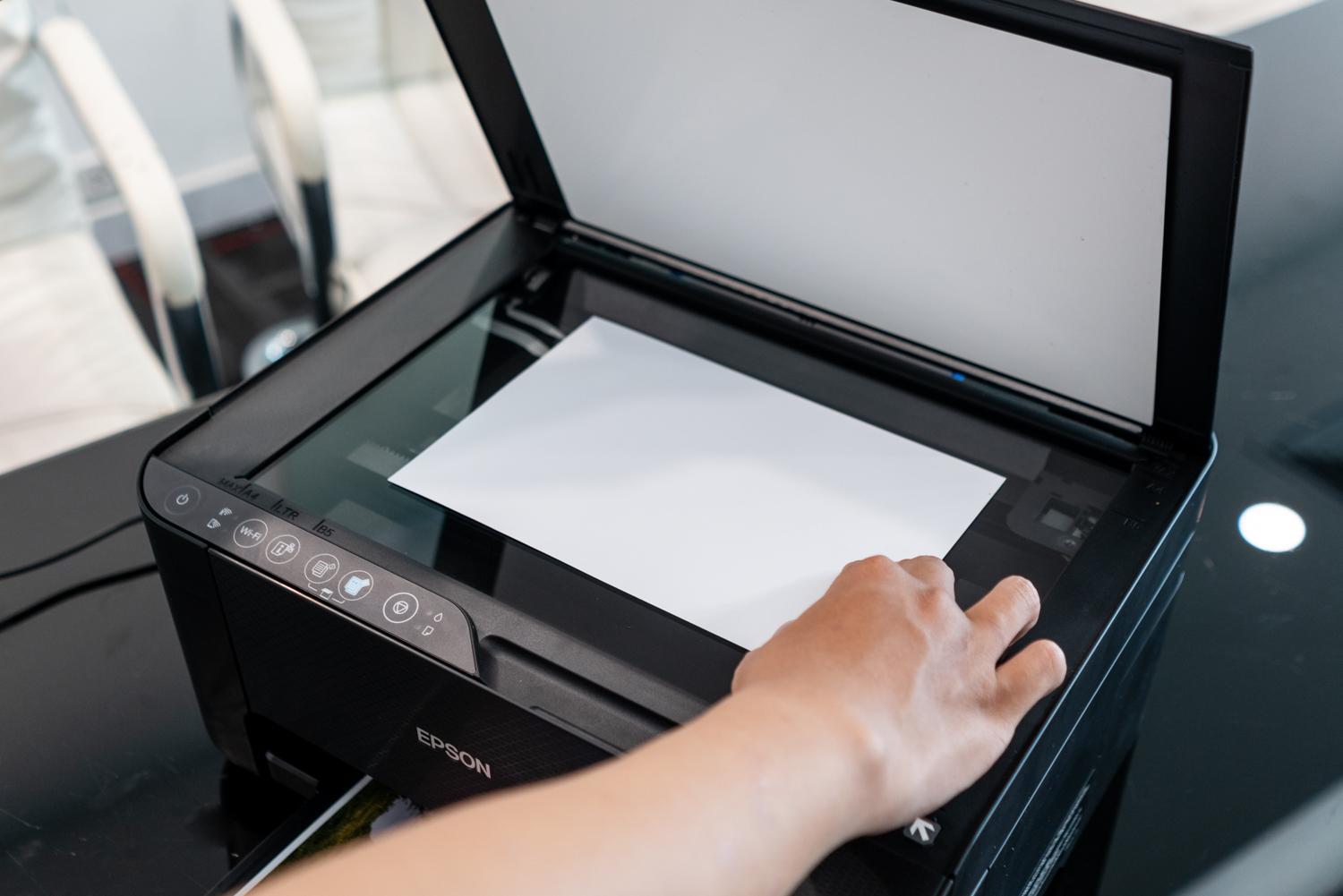 Not stopping there, the machine can take on the task of a photocopier. Creating color copies of documents such as driver's license, ID card, portrait photo, etc. is all too easy with the L3250.
Savings in every way
The word "Eco" in the name EcoTank L3250 represents the economy and environmental protection of this product. The machine is equipped with Epson's Thermal Non-Printing technology, which allows the machine to apply pressure on the Piezo element to bend it, pushing the ink out precisely without using high heat.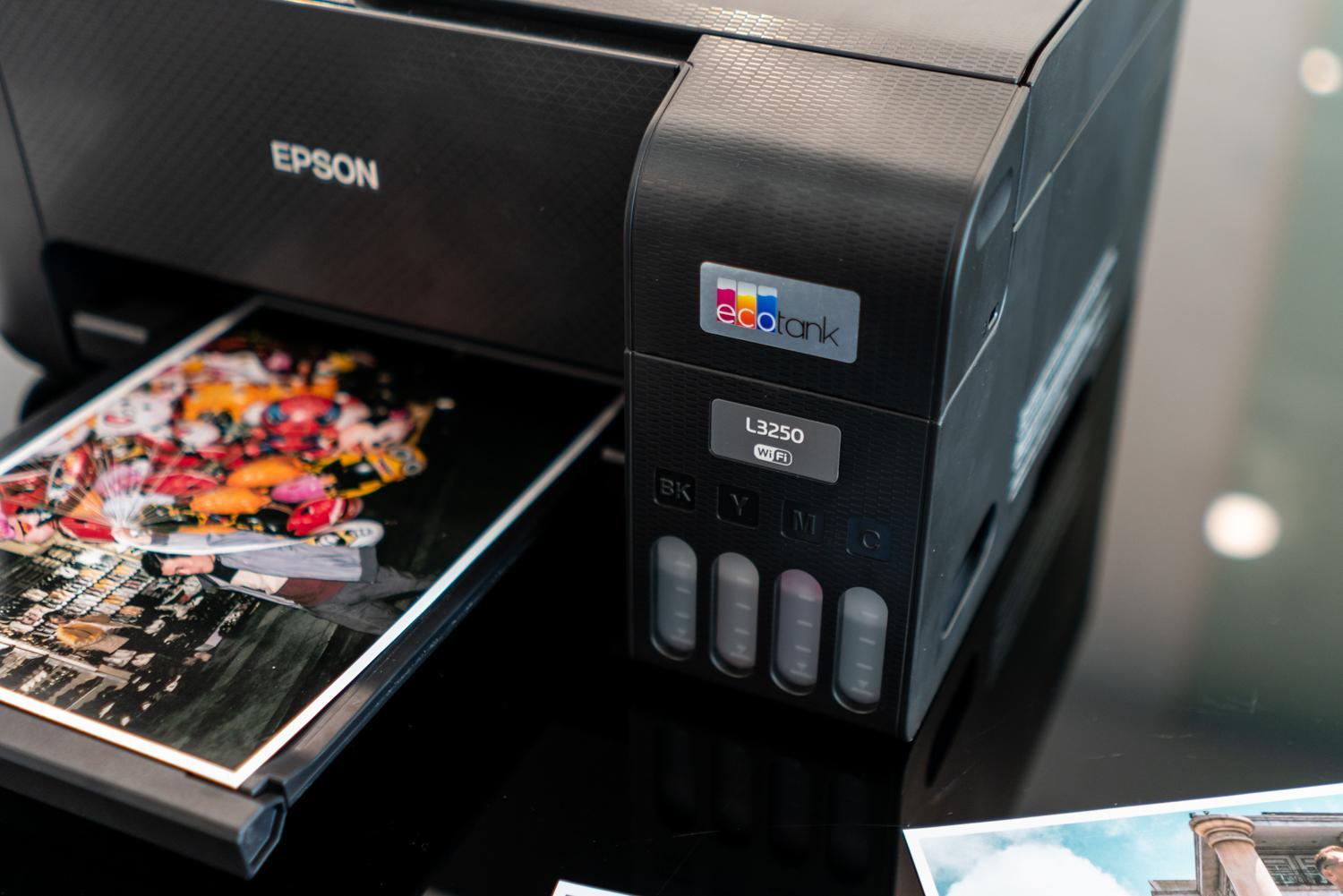 Thanks to its high accuracy and speed, the L3250 can save users on ink costs per print, with an average of only VND 36 per black and white page and VND 64 per color page.
All the advances in inkjet printing technology, along with the convenience thanks to the control software via Wifi, but the L3250 is only priced at about 5 million VND, a very affordable initial investment cost for families. and small office.
The machine is warranted for up to 2 years or 30,000 prints (whichever comes first), giving users more peace of mind when using, eliminating repair costs for a long time. Epson even offers a warranty on the inkjet printheads, a big difference from other printer brands on the market.
Review of EcoTank L3250 printer (Green Box review)
+ The machine is small and light, convenient to carry and does not take up space
+ Simple initial installation operations
+ Print via Wifi, avoid having to use messy wires
+ Print quality in sharp colors, deep black
+ Can be used for many purposes (printing photos, making folding pictures, learning materials …)
+ There is also a copy function
+ The price is not too high, there are technologies that save when used
Product box (yellow box)
Suggested selling price of L3250: VND 5,700,000 including VAT

https://genk.vn/khoi-nguon-cam-hung-lam-viec-va-hoc-tap-voi-may-in-epson-ecotank-l3250-20220429120611844.chn
You are reading the article
Get inspired to work and study with Epson EcoTank L3250 . printer

at
Blogtuan.info
– Source:
genk.vn
– Read the original article
here