Công nghệ
Surprising facts about identity theft
Identity theft occurs when someone uses another person's personally identifiable information, without their permission, to commit fraudulent acts, primarily for financial gain. main.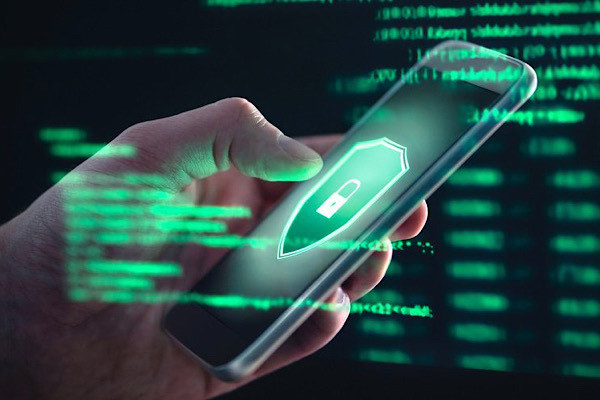 This information can include name, date of birth, social security number, address, bank account, credit card number, driver's license information… After stealing information, criminals can open bank accounts and credit cards in the victim's name, steal money and even buy real estate illegally.
Identity theft affects millions of people each year and is increasing due to the impact of the pandemic, the rise of banking and online commerce.
It's spreading more and more
Identity theft in the US has increased by 113% in 2021. Since the pandemic began in March 2020, cases have increased dramatically. There are more than 1.4 million cases reported in 2021, just two years before that, the number was 650,000.
While some would argue that older adults are often the victims of identity theft, figures in the US show that people aged 30 to 49 are most affected, accounting for nearly 41 per cent of all cases. cases, people over 60 years old accounted for only 12% of cases.
Identity thefts including banking and securities fraud saw the most significant increase year-over-year. Meanwhile, credit card fraud has decreased in 2021.
Data leakage is the main cause
There are many reasons for data leaks but most are related to malware attacks. These breaches happen because users often don't use protection software, don't set strong passwords, or accidentally provide personal information for the bad guys.
Over the past year, many major data breaches involved hackers breaking into corporate or government servers and stealing customer data.
In early 2021, several T-Mobile customers fell victim to a SIM-swapping attack that allowed thieves to gain access to bank accounts and other sensitive information. Months later, 533 million Facebook users had their personal information stolen and then posted to a free hacking forum. Identification information includes full name, phone number, and email address.
In addition, there are other subtle tricks. Bad guys can use phishing emails, claiming to be a reputable company or organization, such as a bank or online retailer. They want you to click on a link in the email to visit a bogus website and thereby steal your personal information.
Personal information for sale
After stealing victims' information online, bad actors often sell them on black markets, often accessible by the dark web – websites that are encrypted securely and can only be accessed when use specialized software.
According to a 2020 report by Emsisoft, the bad guys have made huge sums of money from these breaches. Price list for information for sale includes: Name, Social Security number and date of birth ($0.1-1.5), Medical Notes and Prescription ($15-20), ID Scan /passport (1-35 USD), Mobile Online Account (15-25 USD), Full ID Package including name, address, phone, social security number, email, bank account goods (30-100 USD).
Overcoming the consequences takes time
According to Allstate, there are three key factors that determine the extent of and remedial damage caused by identity theft including the length of time the theft goes undetected, how personal data is received, and how long it takes to recover. use and whether the victim is restoring his or her own identity.
The FTC recommends that victims start reporting and contact the relevant companies or organizations as soon as the incident is discovered.
Victims have psychological problems
Identity theft causes not only financial losses but also mental instability.
According to Equifax, victims are more prone to self-blame, feelings of vulnerability, isolation, and family conflict in the face of consequences.
Most experts advise victims to stay calm and understand that they are not alone, there are organizations like the National Identity Theft Victims Support Group that can provide support and provide valuable information for recovery. situation.
Good news: credit cards are getting smarter
Credit card fraud is one of the most common forms of identity theft. Fortunately, the advent of credit cards with EMV chips makes information more secure, significantly preventing fraudulent transactions. In 2021, credit card fraud cases will decrease by 1-5%. This is not a significant change, but it represents a step in the right direction for the banking industry.
Huong Dung (According to TechRadar)
You are reading the article
Surprising facts about identity theft

at
Blogtuan.info
– Source:
vietnamnet.vn
– Read the original article
here