Recently, in India, an incident has caused a stir and discontent among the public. A newborn baby slipped from the nurse's arms, fell to the ground and died. However, the hospital side deliberately shirked responsibility, even lying to the family that this newborn baby had died prematurely from the moment he was born.
According to the Times of India, the incident happened at a private hospital in Malhaur residential area, in Chinhat region, Lucknow district, Uttar Pradesh state, India. The incident happened on April 19, 2022, but it was not until April 26, 2022, that the media reported and the public knew.
On April 19, 2022, Jeevan Rajput took his wife to the hospital to give birth when she started showing signs of labor. While waiting outside the delivery room, Jeevan Rajput and some relatives heard the mother's screams. They thought it was just a scream in pain during childbirth. But after a while, the doctor came out and informed Mr. Jeevan Rajput the sad news that his baby had just been born and died prematurely.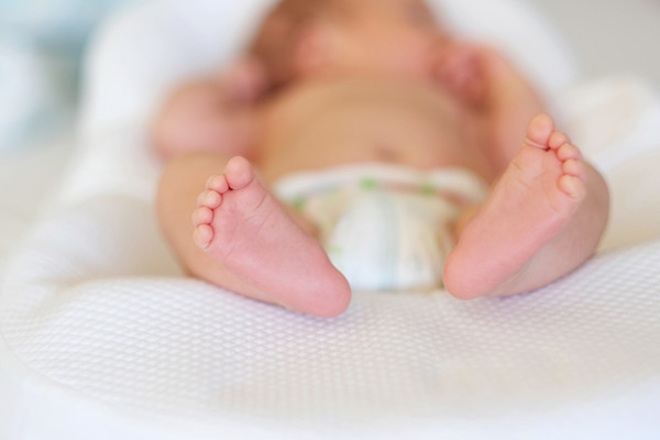 Illustration.
When Mr. Jeevan Rajput was still shocked by this information, he learned a more terrible truth. When the wife was taken to the recovery room, Jeevan Rajput visited her, talked to her and learned that their baby was in fact born perfectly healthy. However, just because of an unwarranted omission and carelessness of the nurse, the child died.
Mr. Jeevan Rajput said: "I was informed by the doctor that the baby was stillborn. However, when I talked to my wife, she said that the birth was still normal and she saw it with her own eyes. The baby was still alive. My wife said she saw a nurse holding the baby in her arms without a towel. Then the baby slipped out of the nurse's arms. My wife was so scared that she started screaming. The nurse covered her mouth and threatened her to be quiet."
Soon after, Mr. Jeevan Rajput went to Chinhat area police station to complain about the incident, saying that the hospital was responsible for his son's death.
Upon learning of this news, the hospital side denied all allegations and said that no such thing happened at their hospital. However, on April 20, 2022, the autopsy results confirmed that the child died from head trauma, coroner Abhishek Pandey said.
Police believe this is a case of death by negligence. Then, on April 24, 2022, the police filed an investigation into the incident, alleging that the hospital's doctors and nurses had committed crimes of intimidation, intentionally causing injury and causing death.
Mr. Jeevan Rajput said that his whole family is extremely hurt and angry right now. His wife is the one who suffers the most and is hospitalized for psychological treatment.
You are reading the article
The doctor announced that the newborn baby was stillborn, the husband talked to his wife, shocked to find out the truth

at
Blogtuan.info
– Source:
Eva.vn
– Read the original article
here