Thế Giới
The US plans to become an important partner of India instead of Russia
The US is trying to become a close partner of India instead RussiaBut experts say this is unlikely. New Delhi is increasingly influential in the international arena, allowing it to pursue an independent policy.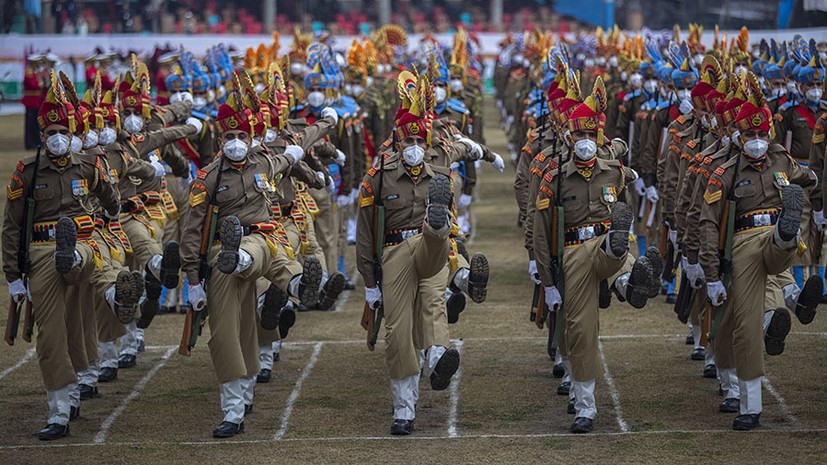 Speaking during a Senate Appropriations Committee hearing America Discussing the budget for the State Department for fiscal year 2023, US Secretary of State Antony Blinken said that Washington is trying to become a close partner of New Delhi.
Blinken explained, some countries are rethinking their relationships with other countries, especially with Russia, according to RT.
"In the case of India, relations with Russia were formed decades ago. Russia was a necessary partner for India when we didn't have the status of a partner with it (during the Cold War)," Blinken said.
According to Blinken, the US and India have the potential to turn this partnership into one of the most pivotal US relationships in the coming decades.
Meanwhile, members of the Senate Committee from Democrats criticized the current relationship between New Delhi and Washington and demanded a tougher policy towards the South Asian nation.
"India buys Russian oil, they buy S-400. They abstained (when voting to condemn Russia) at the United Nations, but at the same time are members of the Quartet.
So somehow, gave conflicting signals to the world. Words like 'we're concerned' and 'disappointed' are not enough," said Senator Bob Menendez.
Conditions for friendly relations
This is not the first time the head of US diplomacy has talked about his desire to move closer to India to replace Russia. He made such a statement in mid-April after a meeting with the Indian foreign minister.
"Now we can and expect to be just that – India's preferred security partner," Blinken said.
He asserted that Washington has not yet decided whether to impose sanctions on New Delhi for its purchase of the S-400 air defense missile system from Russia.
The United States hopes allies and partners do not increase energy purchases from Russia, and urges all countries not to conclude new and major arms import agreements with Russia.
In addition to the State Department, the US also expressed requests to become a potential partner with India through the Department of Defense.
Specifically, US Department of Defense spokesman John Kirby said on April 22 that New Delhi should abandon joint defense activities with Russia.
"We've made it very clear to India and other countries that we don't want them to rely on Russia for their defense," Kirby said.
The US appreciates cooperation with India in the military field and will seek to increase its military potential, he added.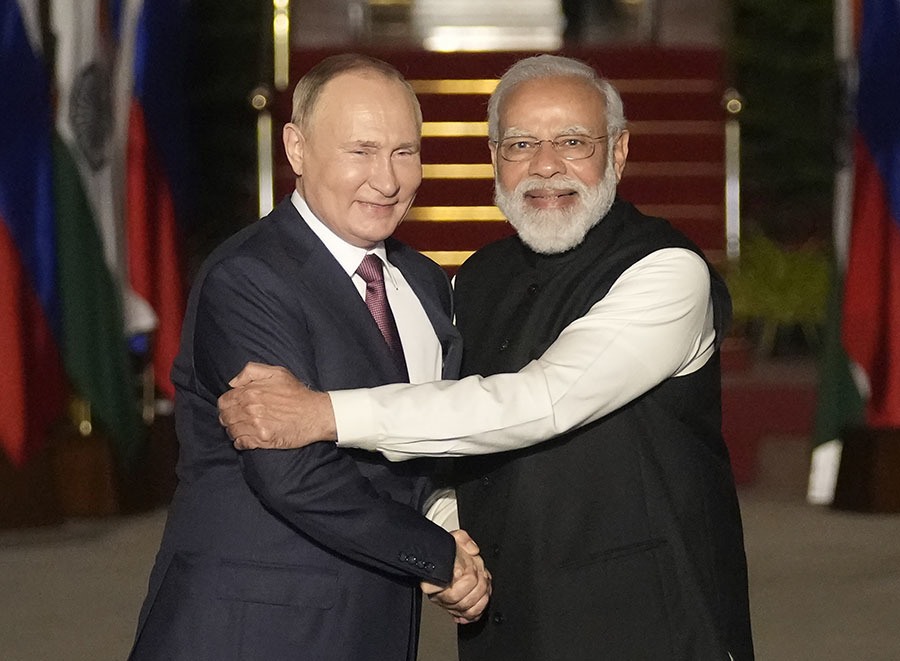 Independence Policy
India is one of Russia's largest partners in the field of military-technical cooperation. In December 2021, the head of Russia's Federal Service for Military-Technical Cooperation (FSVTS), Dmitry Shugaev, said that the list of military equipment and weapons supplied to India exceeded 14 billion USD. .
"India accounts for a high proportion of our total supply volume – almost 25%," Shugaev said in an interview with Russia 24 TV channel.
The Russian Defense Ministry has announced that since 1991, India has purchased weapons from Russia with a total value of about 70 billion USD. Since the end of February, India's state-owned refineries have bought about 15 million barrels of Russian oil compared with 16 million barrels in the whole of 2021. In addition, there are reports of state-owned companies. India will increase oil purchases from Russia.
Experts interviewed by RT believe that the US rhetoric about relations with India shows that Americans are aware of the growing influence of this country and are trying to ensure that New Delhi stays in the political orbit. their.
"Mr Blinken's statement, in essence, affirms India's growing role in global politics. Right now, interest in New Delhi and its status is quite high," said Tatyana Shaumyan, director of the Center for Indian Studies at the Russian Academy of Sciences.
She believes that the Indian community living in the US is quite large with about 3 million people, and this also partly affects political processes in the US.
"They accuse India of turning to the Soviet Union, and now to Russia. Meanwhile New Delhi seeks to pursue an independent policy, and is interested in having its own position on the international stage to develop relations with major partners.
Therefore, India does not intend to follow anyone's lead," the expert emphasized, adding that the Russia-India relationship will be tested in the current circumstances, but New Delhi will not sacrifice relations with Moscow to move closer to America.
Boris Bruter, an expert at the International Institute of Political and Humanitarian Studies, told RT that the US leadership's contradictory statements, such as the consideration of imposing sanctions India because buying the S-400, or promising plans for close relations with the country, is a "common American trick," showing that in addition to the carrot, there is also a stick.
You are reading the article
The US plans to become an important partner of India instead of Russia
at Blogtuan.info – Source: laodong.vn – Read the original article here