Thế Giới
US approves weapons program for Ukraine
"Leasing/Lending Bill weapon Democratic Defense for Ukraine" similar to World War II has been passed by the US House of Representatives.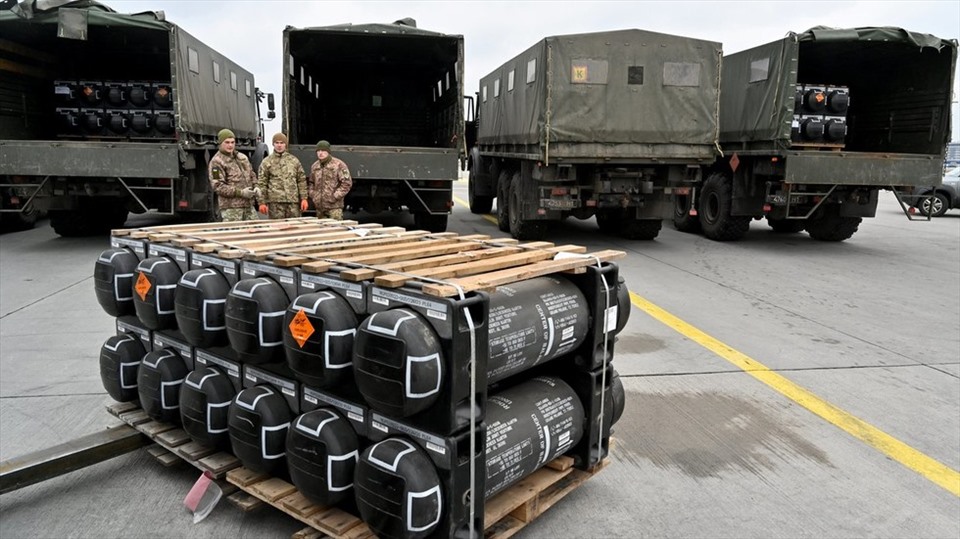 On April 28, the US House of Representatives passed a bill removing some constraints on the supply of weapons to Ukraine in the context of Russia is conducting a military operation in this country.
Passed by the US Senate at the beginning of April, the "Democratic Defense Arms Lending/Lending Bill for Ukraine" revives the program that Washington used to provide military equipment to warring countries. in World War 2 while the US remained officially neutral, staying out of the conflict.
According to RT, the last vote on the afternoon of April 28 had 417 votes in favor, 10 votes against, 3 members abstained. All Democrats voted in favor, while all 10 opposing members were Republicans.
The bill proposed by Senator John Cornyn (Republican, Texas) passed the Senate on April 6, but the Democratic-led House of Representatives postponed two weeks of Easter holidays before passing it. via.
The bill allows the White House to Ukraine or any Eastern European country affected by Russia's attack "borrows or leases defense equipment" to help strengthen these countries' defenses and protect civilians.
Mr. Cornyn's bill does not create a new program, but makes it easier for President Joe Biden to send weapons to Kiev by suspending restrictions imposed by two existing laws, one of which is time-limited. aid is 5 years.
However, the condition is that Ukraine must pay for the "return and reimbursement and return of borrowed or leased defense equipment". Kiev is unlikely to be able to make such payments, as the Ukrainian government is asking the US and EU for $7 billion a month in support just to continue paying salaries.
The arms leasing/lending bill stands apart from the continued US effort to send weapons to Kiev from the Pentagon's stockpile. President Biden has used nearly $3.5 billion authorized by Congress for this purpose, and is seeking additional funding. However, it risks being on hold if Democrats insist on including in their COVID-19 funding plan, as Republicans have warned they will only support an independent bill.
The first arms rental/lending bill was enacted by President Franklin Delano Roosevelt in March 1941 – nine months before the US entered World War 2 – and amounted to $50.1 billion ($980 billion in 2022). ) in September 1945, when the program ended.
Most of the weapons and equipment went to the UK ($31.4 billion), while $11.3 billion went to the Soviet Union and $7.4 billion went to other countries. In theory, the grant was supposed to be either reimbursed or paid, but instead, America accepted in exchange for the lease of military bases abroad.
You are reading the article
US approves weapons program for Ukraine
at Blogtuan.info – Source: laodong.vn – Read the original article here