Quốc tế
What caused Sri Lanka to go bankrupt in 30 months?
Before the presidential election Sri Lanka In November 2019, Mr. Gotabaya Rajapaksa (then presidential candidate) made a tax cut proposal that was considered a campaign gimmick by the government at the time.
The above proposal reduces the value-added tax from 15% to 8% and eliminates other taxes.
Finance Minister at the time, Mangala Samaraweera, warned that the proposal was "dangerous". "If the above proposals are implemented, not only will the whole country go bankrupt, but Sri Lanka will become another Venezuela or another Greece."
For Mr. Samaraweera, it was simple math. Sri Lanka's revenue is relatively small compared to most other countries. Add to that the debt burden, forcing the country to wait for a bailout from the International Monetary Fund (IMF).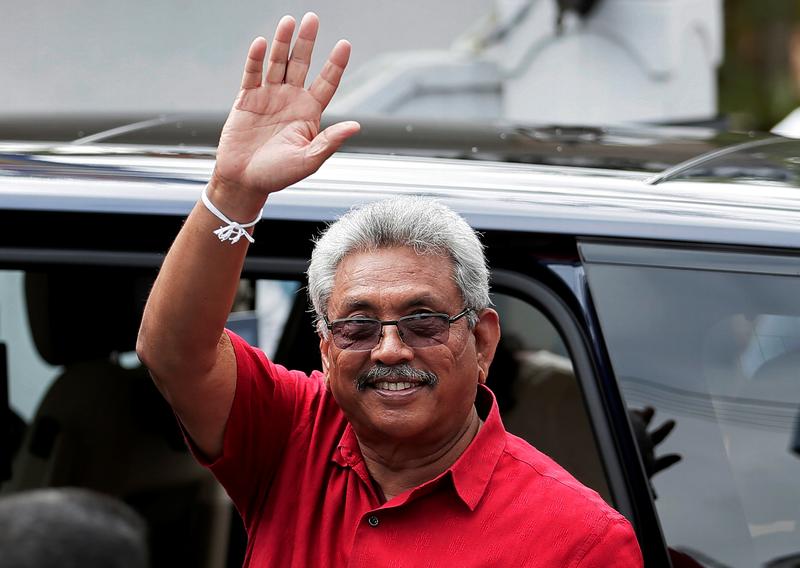 Sri Lankan President Gotabaya Rajapaksa. Photo: Reuters
After about 30 months, Mr. Mangala Samaraweera's prediction came true. This is seen as a warning to populist leaders amid war, disease and high inflation.
After Mr. Gotabaya Rajapaksa won the 2019 presidential election, he immediately approved the tax cut in the first cabinet meeting.
Gotabaya Rajapaksa also revived one of Asia's most powerful "dynasties" by appointing his brother Mahinda as prime minister. Associated Bloomberg reported that the total time holding senior positions in the Sri Lankan government by members of the Rajapaksa family is 12 years out of the last 20 years.
However, this ruling strategy quickly backfired. In recent weeks, Sri Lanka has run out of cash to pay for essential items like food and fuel, driving up gas prices and protracted power cuts.
Sri Lanka is facing its worst economic crisis since independence in 1948. The government has declared default on its debt due to default on foreign debt amounting to 51 billion USD.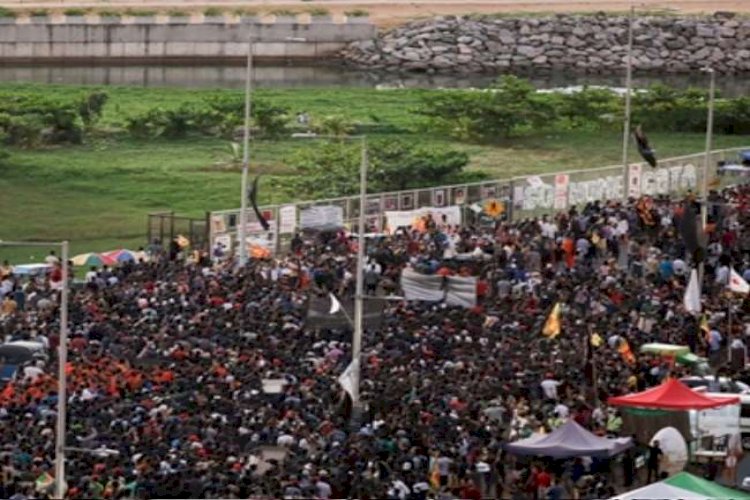 Crowds outside the protective fence around Prime Minister Mahinda Rajapaksa's home on April 24. Photo: theindiaprint.com
In fact, even before Mr. Gotabaya Rajapaksas took power, Sri Lanka was in financial trouble. The government has taken out large loans from China to invest in projects such as a deep-sea port in Hambantota, in the hope of becoming a country version of Singapore.
However, many projects stalled and foreign debt more than doubled between 2010 and 2020. In addition, the Covid-19 epidemic broke out, causing revenue from tourism and remittances to decrease.
The Rajapaksa clan tries to control damage, racing to secure basic goods for the people, seeking emergency funds from the IMF, World Bank (WB), China or from lending institutions. .
Protesters remained outside the presidential office in central Colombo for weeks, demanding the resignation of Gotabaya Rajapaksa. Political opponents seek to impeach President Gotabaya Rajapaksa and remove Mahinda from the post of prime minister.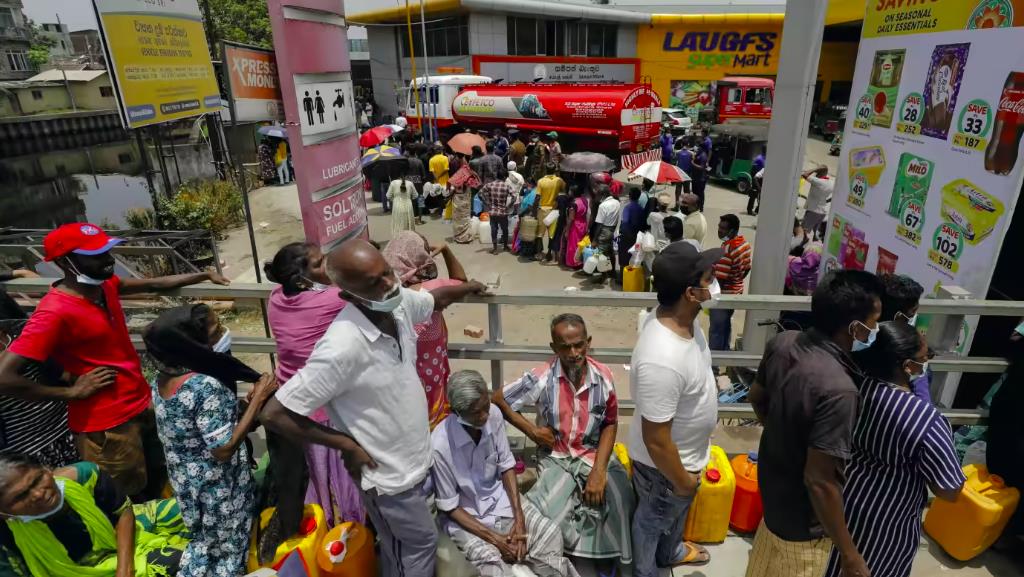 Sri Lankans queued for hours to buy kerosene for cooking. Photo: Reuters
Mr. Jehan Perera, Executive Director of Sri Lanka's National Peace Council, said: "The Rajapaksas are trying to withdraw but that doesn't mean they will surrender. The Rajapaksas are worried that If they give up power, they will be very vulnerable both inside and outside Sri Lanka. They face accusations of human rights abuses, war crimes and corruption."
Gotabaya Rajapaksa (72 years old, former defense minister) led the final offensive to end the war against the Tamil separatist rebel group, which resulted in the deaths of 100,000 people before a truce was reached. in 2009.
Mr. Gotabaya's brother – Mr. Mahinda (76) – is said to be the political brains of the family, having served as president and twice as prime minister.
You are reading the article
What caused Sri Lanka to go bankrupt in 30 months?

at
Blogtuan.info
– Source:
nld.com.vn
– Read the original article
here