Life Style
Sức Khỏe
10 types of great tonic seeds both protect the brain, blood vessels and prevent stroke
1. Walnuts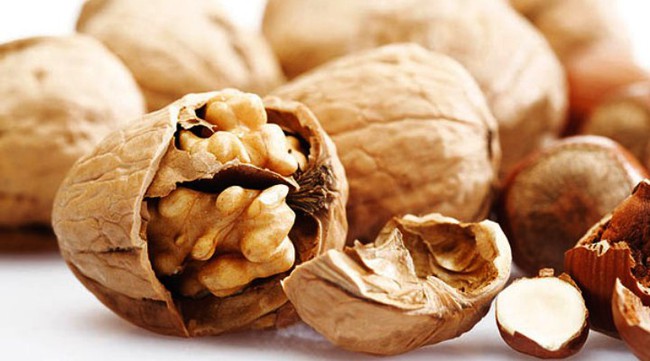 Experts recommend that people eat walnuts 2-3 times a week. Especially for middle-aged and elderly women, menopausal women. Because arginine, oleic acid and antioxidants present in walnuts can protect the cardiovascular system and prevent coronary heart disease, stroke, Alzheimer's disease, etc.
However, do not eat walnuts too much at once, otherwise it will affect digestion. Some people like to peel off the thin brown skin on the surface of the walnut kernel, which takes away some of the nutrients.
2. Chestnuts
Chestnuts have many health benefits such as stabilizing blood sugar, increasing resistance, supporting cardiovascular protection, and helping to improve brain function. However, eating a lot of chestnuts leads to difficulty in digestion. Especially for the elderly or people with stomach problems.
It is best to consider chestnuts as a snack between meals, or eat during the main meal, not eat much after a meal to avoid consuming too many calories that are not conducive to weight maintenance. Chestnuts are often very susceptible to mold, spoilage, eating moldy chestnuts can cause poisoning.
3. Sunflower seeds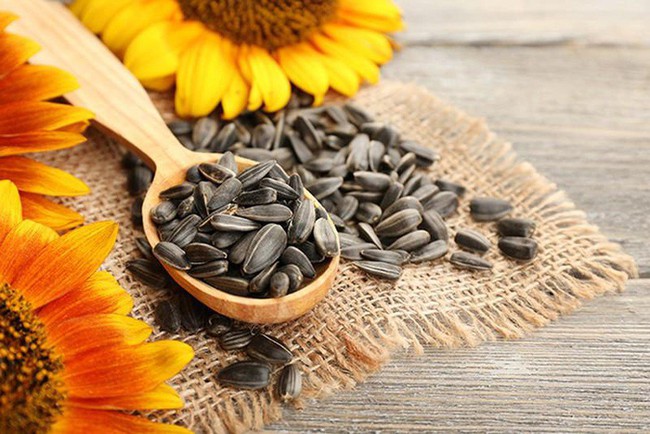 The protein contained in sunflower seeds is comparable to the protein of animal meats. Sipping sunflower seeds regularly has certain effects in preventing coronary heart disease, stroke, lower blood pressureProtects the elasticity of blood vessels.
But be careful, don't eat too many sunflower seeds. In some cases, eating sunflower seeds can cause skin inflammation, rashes, fatigue or mood swings, because sunflower seeds contain significant amounts of the mineral selenium.
4. Pistachios
Mainly containing monounsaturated fatty acids, pistachios are not as easily damaged as other nuts, which can lower cholesterol and reduce heart disease. However, pistachios have many calories and contain a lot of fat, those who are afraid of obesity and high blood fat should limit their intake.
Excessive consumption of pistachios can cause high blood pressure, dizziness, blurred vision… If you eat too much salted roasted pistachios, you can increase your blood sodium levels.
5. Almonds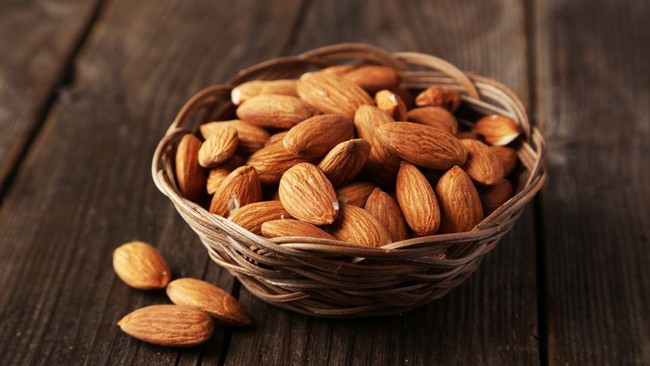 Almonds contain 50% fat, 25% protein, 10% carbohydrates, vitamin E, calcium, magnesium, potassium and other elements.
Patients with coronary heart disease who regularly eat almonds have less angina than those who do not. Almonds have the effect of regulating insulin and blood sugar levels, and are also one of the foods that support the treatment of glucose intolerance and diabetes.
Almonds are rich in boron and calcium, which are also beneficial for preventing osteoporosis in postmenopausal women.
However, eating almonds can cause obesity, due to the high amount of calories in the nuts. You can also overdose on vitamin E, causing yourself headaches, diarrhea, gas …
6. Hazelnuts
Hazelnuts are rich in nutrients and have all the amino acids the human body needs. The content of calcium, phosphorus and iron in hazelnuts is also higher than in other nuts. Because it is rich in nutrients and has a sweet taste, it has been used since ancient times as a precious fruit.
However, eating too many hazelnuts causes obesity, stomach problems, and metabolic disorders of the body. In serious diseases of the blood vessels, liver and gastrointestinal tract, the use of hazelnuts is limited or prohibited.
7. Pumpkin Seeds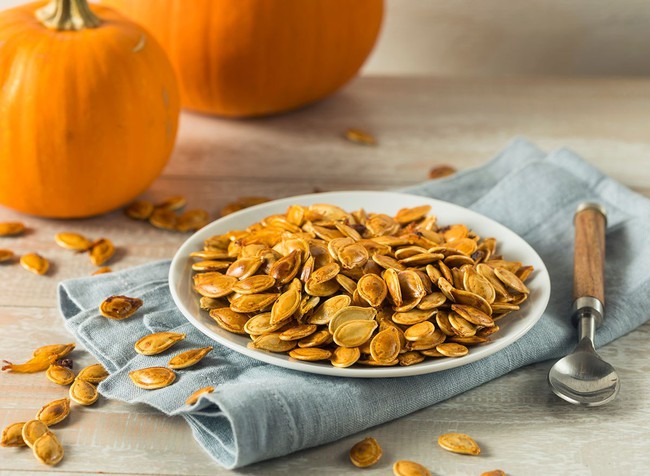 Pumpkin seeds Corn is rich in pantothenic acid, which can relieve angina and lower blood pressure. But it should also be noted that you should not eat too much at once, there have been reports of cases of dizziness caused by eating too many pumpkin seeds. Patients with canker sores should eat less, otherwise they will feel bloated and stuffy.
8. Peanuts
The catechin in peanuts is an effective substance against aging Powerful, lysine is an important ingredient in preventing premature aging. Regularly eating peanuts will have a very good effect on anti-aging.
Therefore, since ancient times, peanuts have been called "the fruit of immortality". However, the digestion and absorption rate of peanuts is low, eating too much will increase the burden on the digestive tract, so it should be very careful.
9. Pine nuts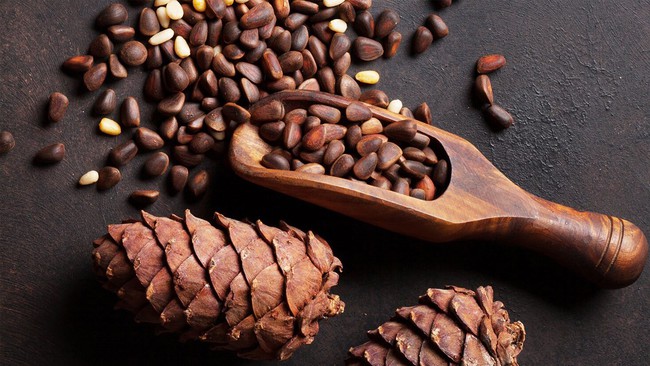 Pine nuts contain proteins, fats and carbohydrates. Most fats are essential fatty acids such as linoleic acid and linolenic acid, which have health benefits. They are also rich in calcium, phosphorus and iron. Eating regularly can nourish and strengthen the body.
However, if left for a long time, pine nuts will produce a salty taste, not suitable for eating. People with gallbladder dysfunction should use caution. Excessive consumption is a burden on the stomach.
10. Seeds goyesu
Cashews are a fairly common grain. They contain a high nutritional value that is good for our health such as vitamins, minerals, antioxidants, flavonoids, etc.
However, compared with other nuts, the content of saturated fatty acids in cashews that are not beneficial to the human body is slightly higher, accounting for about 20%. So avoid overeating.
In addition, cashews contain many allergens, which can cause certain allergic reactions in allergy sufferers. So, those who are eating cashews for the first time, it is best not to eat much.
(Source: Aboluowang)
https://afamily.vn/10-loai-hat-dai-bo-vua-bao-ve-nao-mach-mau-vua-ngua-dot-quy-tuy-nhien-khi-an-cung-can- luu-y-de-painting-hai-than-20220426151703778.chn
You are reading the article
10 types of great tonic seeds both protect the brain, blood vessels and prevent stroke

at
Blogtuan.info
– Source:
Afamily.vn
– Read the original article
here