According to Sohu, Xiao Wang (China) is a graduate of a prestigious University with an excellent degree. After graduating from school, he easily applied to work at a company, many times being recognized by his superiors for his ability.
During the 6 months of working, he repeatedly asked to take over a large project but was rejected every time. Later, he learned that the reason was not because his superiors doubted his professional ability, but because they found him to be quite gentle, without initiative in his work. These are strong negative points when superiors consider him to be in management positions, needing to communicate and lead many personnel.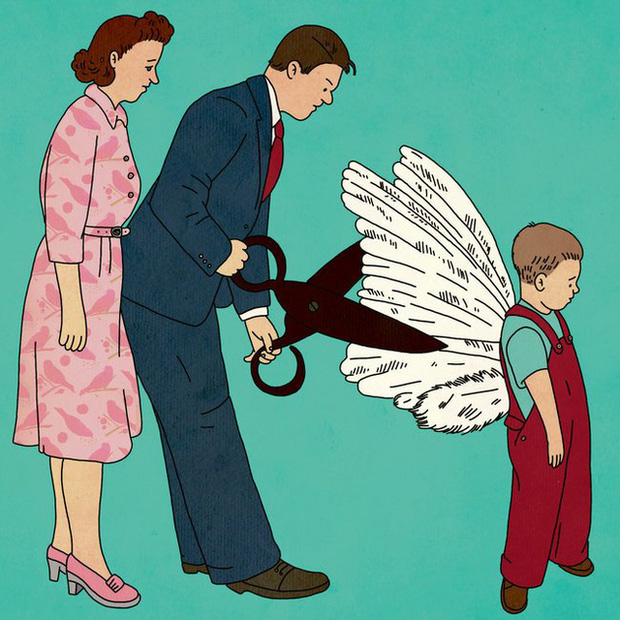 Xiao Wang said, as a child, he was often beaten and scolded by his father with harsh words. It is the negative experience in the past that has formed in him a self-deprecating, shy personality and always wants to please everyone.
According to some studies, cases of children being psychologically hurt by the father's wrong education methods are not uncommon. If from a young age, children lack the love and care of their father, their good qualities and character will gradually be "eroded" over the years.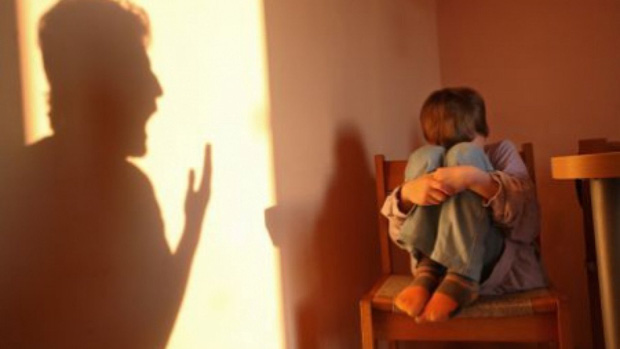 Typically, the three fathers below always carry negative energy, no matter how much a mother cares, it is difficult for children to teach.
1. The hot-tempered, patriarchal father
Many men consider themselves to be the breadwinners of the family, forcing their children to obey, or worse, using violence against their loved ones. This is the type of father who has the most negative influence on his children.
WOMENChildren growing up in such families tend to become self-deprecating, sensitive, even preferring to use violence to solve problems like their father. This type of man easily makes the father-son relationship more and more distant. Just like that, under the influence of the father, the child is unlikely to grow up better in the future.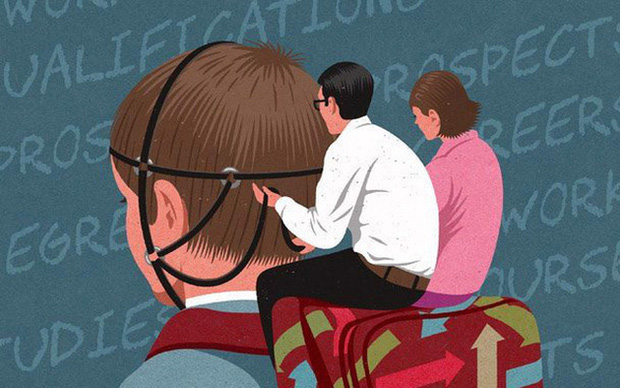 2. The "angry fish cut the chopping board" father
Raising an adult child is not an easy story. Many fathers and mothers still have to work hard every day to bring the best for their children. However, that is not a good reason for children to suffer unreasonable anger from their parents.
In fact, frequent scolding by parents brings many negative consequences in a child's development. When children are raised by their parents in this form of verbal violence for a long time, they will gradually develop an irritable personality.
Children will believe that the way to solve problems is how their parents are treating them. This will make it difficult for children to get along with others and have difficulty interacting with people later on.
3. The stingy dad
Saving is a good virtue, but if a father is always too detailed in his daily expenses, it still indirectly affects the psychology of his children. For example, father always complains about 7,749 fees to his children, is afraid to send his children to extra school for fear of spending money, always bargains half the price of goods to buy clothes…
Children who look at them will have erroneous thoughts about money, do not give up or have low self-esteem about family circumstances. This not only affects the ability to socialize but also hurts the child's psyche in the long run.
Source: Sohu
https://kenh14.vn/3-kieu-ong-bo-mang-nang-luong-tieu-cuc-de-lam-con-hu-hong-du-me-co-co-gang-day-bao- blackout
You are reading the article
3 types of fathers with negative energy, easy to spoil their children,

at
Blogtuan.info
– Source:
Kenh14.Vn
– Read the original article
here