Business
Garden soil is still hot "steaming"
This is not a significant increase compared to many garden plots and agricultural land in this province.
It was recorded that garden land and agricultural land in Dak Lak showed signs of fever from the end of 2021. Agricultural land in Ea Kao commune is priced at 500-700 million VND/sao, 400-600 million/acre in communes. Ea Tu, and Hoa Thang commune fluctuates 400-600 million VND/sao; with areas with views of ponds and lakes, field banks, mountains and hills… costing up to 1 billion VND/sao. Worth mentioning, the above price is due to the "land stork" offered for sale.
From January 1, 2022, the situation of real estate transactions in Buon Ma Thuot City, Dak Lak province has become unprecedentedly bustling. Not only locals, many investors from Ho Chi Minh City and the northern provinces also flock here to "hunt" land. The most sought-after area is Ea Tu commune, Buon Ma Thuot city and along National Highway 26. Busy transactions cause land prices to be pushed up. Besides residential land, the price of garden land or swidden land in these areas also changes day by day.
In the area of ​​Ea Tu commune, a plot of land of 410m2 located in front of Nguyen Xuan Nguyen street is for sale for 5 billion VND. Less than 10 days before, this land lot cost only 4.5 billion.
Not only subdivision land, swidden land growing perennial crops such as coffee and pepper in Hoa Dong commune, Krong Pak district is also for sale and the price is increasing day by day. Recently, many people have flocked here to buy land not for farming, but because they have grasped the information about the Khanh Hoa – Buon Ma Thuot highway project planned to pass here.
The land of nearly 5,000 m2 (5 sao of Southern Vietnam) in Dak Lak before Tet was offered for sale by brokers for VND 350 million, now, after many times through the hands of investors, the price has risen to 800 million within 4-5 months. .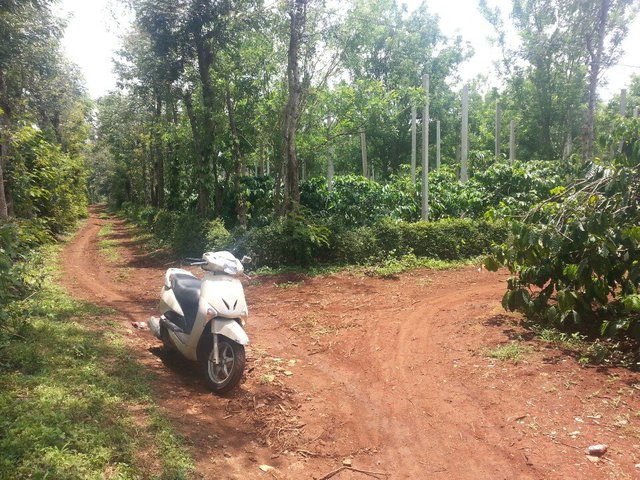 Statistics of the Department of Natural Resources and Environment of Dak Lak province: In the first 3 months of the year, the number of land transactions in the area increased dramatically with 103,000 turns, an increase of nearly 44,000 transactions (an increase of nearly 200%) compared to the same period last year. period 2021.
According to the Director of the Department of Natural Resources and Environment of Dak Lak province, over the past time, land transactions in the province have increased dramatically, especially in the communes and vicinity of Buon Ma Thuot city, along the lake. along streams and areas near key works. The land purchase and sale segment is concentrated in garden land, residential land with gardens, and the price is higher than in the fourth quarter of 2021.
There are many causes leading to land fever such as the impact of land use planning in the period of 2021-2030; impacts from key projects invested by the central government; the impact of urban planning development, the impact of the Covid-19 epidemic, inflation, conflict and crowd psychology.
The land fever has created consequences such as difficulties in planning implementation and management, site clearance, compensation costs, lawsuits, increased conflicts, and loss of revenue to the state budget when buying and selling land. .
A large part of ethnic minorities saw the price of land increasing, then sold the land and used the money inefficiently, lost production means, lost jobs…
Recently, this province has strengthened the state management of land, controlled the real estate market, and prevented the loss of personal income tax and land use levy. Accordingly, in order to strengthen the state management of land, control the real estate market, prevent loss of personal income tax and land use levy, the Provincial People's Committee assigned the Department of Finance to soon complete the project. draft Decision of the Provincial People's Committee to replace Decision No. 30/2020/QD-UBND dated October 20, 2020 on regulations on land price adjustment coefficient applied in the province.
The Department of Finance shall assume the prime responsibility for, and coordinate with the People's Committees of districts, towns, cities and relevant units in surveying and supplementing the current situation of land prices in the market at the moment by area and by route in order to complete the survey. improve the draft to ensure that the land price principle is promulgated close to the market land price from time to time.
Not only Dak Lak, the garden land in Dong Nai and Lam Dong is also "hot".
In Lam Dong, the hilly lands in Bao Loc, Bao Lam, Lam Ha … prices also jumped wildly but recently slowed down after the authorities inspected and inspected a series of projects for subdivision and sale. unplanned ground. Land prices in these localities currently range from 900 million to 2.5 billion dong/sao (1,000 m2) depending on the area and location. Although land prices show signs of slowing down, the land price level in Bao Loc, Lam Dong is currently anchored high. In some places the price has doubled compared to the same period last year.
Meanwhile, in Dong Nai, Dinh Quan, Cam My … garden land, agricultural land are still vibrant. Many groups of investors still participate in buying and selling, transferring garden land and agricultural land. Therefore, prices also fluctuated strongly in the beginning of the year until now. There are areas with an increase of 30% compared to before Tet.
Mr. Tran Khanh Quang, a real estate expert, said that the trend of buying agricultural land and resort land in the provinces has blossomed in recent years, so far there has been no sign of stopping, but even stronger after the social distancing period. festival. From a radius of 100-120 km, many people accept 200-300 km further to buy cheap land.
The cause of this trend, according to Mr. Quang, is that production and business investment activities after the pandemic are still difficult, so many people have turned to "store money" in the land. However, this is only a trend to satisfy the investment needs of individuals, but few people consider increasing the value of land. This is very easy to create fake supply – demand, causing "fever" of virtual land, affecting the local economy – society.
https://cafef.vn/dat-vuon-van-nong-ham-hap-20220429104224328.chn
You are reading the article
Garden soil is still hot "steaming"

at
Blogtuan.info
– Source:
cafebiz.vn
– Read the original article
here