April 30, 2022 06:45 AM (GMT+7)
The MV "There is no one at all" by Son Tung – MTP, although just released, has reached millions of views after a few hours. However, this MV was also criticized quite strongly with comments that the content was deadlocked, there was an image of jumping off a building to commit suicide…
In the MV, Son Tung transforms into a boy without a family but always believes that one day his mother will come back to pick him up and give him love. He tried to live like a normal person but fate did not smile. He grew up in loneliness, often being beaten by his friends. The boy grew up to be a rebel, or a troublemaker. And finally, the main character of the MV tries to end those days with the image of jumping upstairs. The way Son Tung M-TP chose a negative ending for his character made public opinion "wake up".
According to Ths.BS Thieu Thi Huyen Nhung, Pediatric psychologist (Department of Adolescent Health, National Children's Hospital) the newly released MV "There is no one at all" by Son Tung shows the confusion Psychological disorders in adolescence in a part of young people. In the case of the young man in this MV, he was not properly cared for or supported.
"The rebellion of the boy in the MV as well as the character's psychological development reflects the inner turmoil of a child who is not supported, understood and properly psychologically educated. As a result, the child could not find any help or understanding from his family or society, so he chose death," said Dr. Nhung.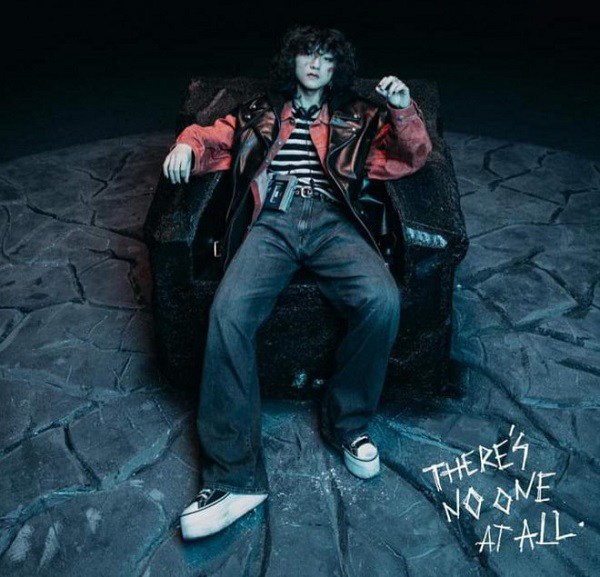 Experts say that a child with psychological problems if watching this MV may be affected. Photo cut from MV.
Dr. Nhung said that if a child has psychological problems, watching this MV can be affected. Children will see their own image in it and can learn in a liberating way like the character in the MV.
Dr. Nhung emphasized that children who are abandoned or are not cared for often have psychological disorders when they grow up. Therefore, if children do not receive treatment or support interventions, the end result will be, children find themselves lost, not understood, not respected, no companionship, they will be easily pessimistic and bored. depressed, negative thinking. As a result, children can fall into a state of severe depression, even to the point of suicide.
The psychologist also further analyzed, whether you watch Son Tung's MV or not, the evidence is that recent suicides children all have previous psychological problems that were not detected. Therefore, it is more important that adults should rethink how to educate, accompany and be friends with children rather than worrying about children imitating the MV.
"Must emphasize more that a MV with suicidal content is not recommended, especially that product belongs to an influential person", Dr. Nhung added.
Professor Cao Tien Duc, former Head of the Department of Psychiatry and Medical Psychology, Department of Psychiatry, 103 Hospital, said that in fact, many children have situations like those in the music video of singer Son Tung, they also suffer abandoned, bullied… However, the story worth mentioning here is that an idol makes a negative MV product that will more or less affect young people. Nowadays, many young people tend to follow their idols.
According to Prof. Cao Tien Duc, there are many cases of teenagers thinking about suicide nowadays. The reason is due to pressure, stress, stress in life, study, social relationships… When such a negative MV can be dangerous for a part of young people who like to imitate idols, especially in the group of children who already have psychological disorders such as anxiety and depression. "The artist should direct people to happy emotions, direct people to a bright life, should not make a product with negative thoughts," Prof. Cao Tien Duc said.
You are reading the article
How does the MV with Son Tung's jumping scene affect children? Experts warn surprise

at
Blogtuan.info
– Source:
Eva.vn
– Read the original article
here