Regarding some tips to review and take the exam with high scores in Literature in the 10th grade entrance exam, PV Infonet had a conversation with teacher Nguyen Phuong Thanh – Vice-leader To Van, Giang Vo Secondary School. Hanoi).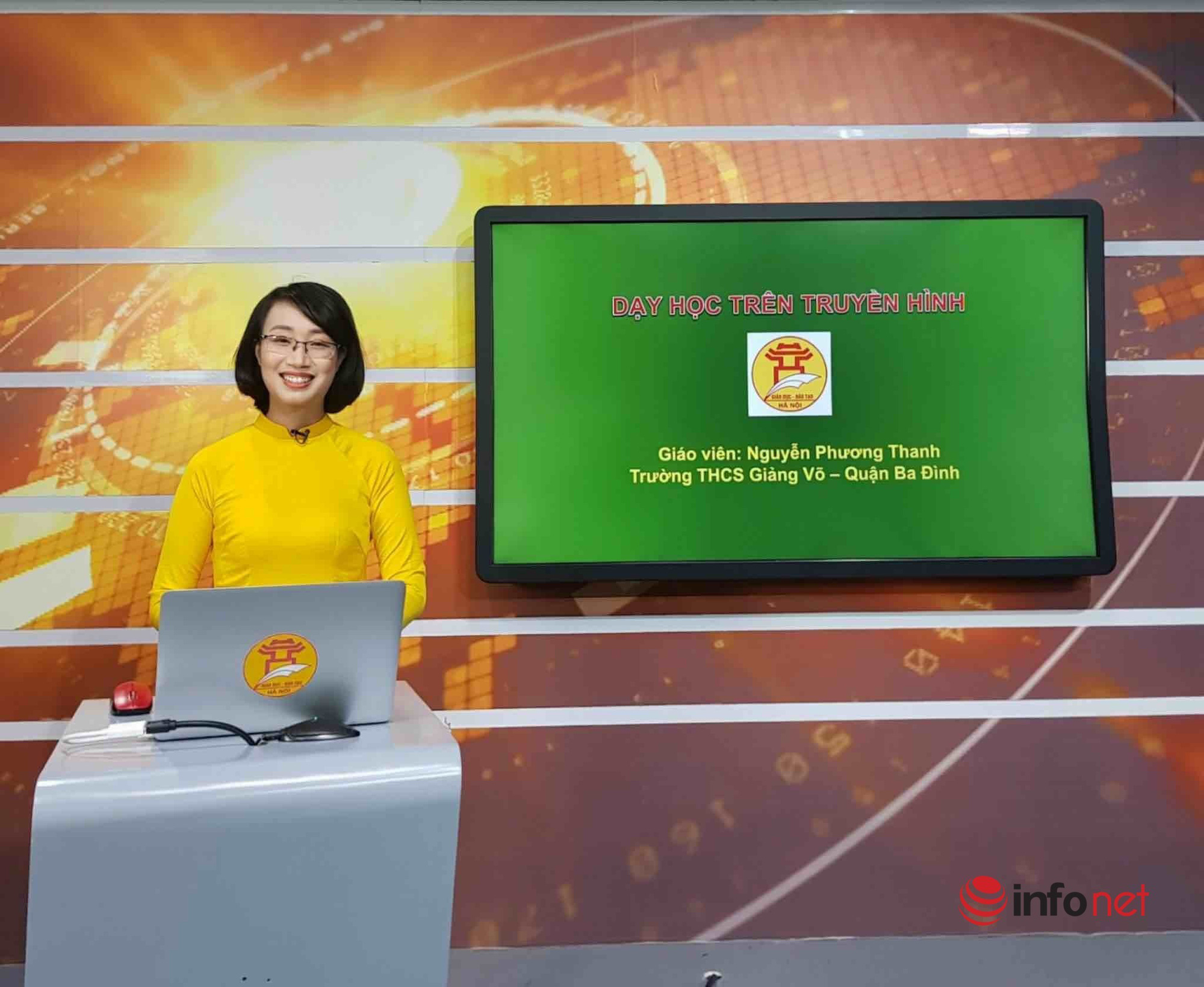 Currently, many students have a "stubborn" mentality when buying a series of reference books, advanced books to practice in grade 10. Do you think this is necessary? Especially with Literature, how should students focus on exam preparation to get the best results?
It is true that anxiety makes many parents and students buy many different types of reference books (some parents even make copies for their children from 3-5 different sets of documents for the same subject). ), I consider it unnecessary.
Because, except for students who have special aptitude for Literature and have a desire to study advanced to prepare for the 10th grade entrance exam, specializing in Literature should pay attention to extensive reading of reference books for students. For good students, the rest, students just need to study carefully and firmly grasp the basic materials that the teachers at the school have provided and guided.
Up to now, there are about 1.5 months left until the students take the exam to enter the 10th grade of high school. Entering the sprint phase, they need to have a science review plan.
For example, this week we need to review our knowledge of which documents, practice more types of social discourses on what topics, need to review what Vietnamese knowledge we have learned?…
Usually, teachers have very detailed and specific plans and instructions, students just need to seriously follow those instructions and they will see their knowledge is solidly consolidated so that they can be able to learn on their own. information about the upcoming exam.
In your opinion, how should students combine practice and test-taking skills to get a high score with each question in the exam? Can you note some key pieces of knowledge?
First of all, the practice of questions and skills is only effective when students have mastered basic knowledge. Knowledge that is still vague, the active practice of the problem will not bring much effect.
The practice of questions and skills requires students to have a teacher to guide them. If they only follow their feelings, they will hardly get high marks because the scorecard is often detailed to every little point.
In addition, the topic often has a combination of many types of questions, you should follow the teacher's instructions on how to do each type of test. On that basis, students can find topics to practice more on their own. Pay attention to repeating the types of exercises that you are not sure about until you get really good results.
The part of modern literature (modern poetry and stories) is the part that occupies the most volume in the students' curriculum, the content of the texts is also very close and practical. Therefore, you need to focus on mastering the knowledge in this part.
Besides, do not forget to review medieval literary texts, Japanese texts, foreign literary texts, etc.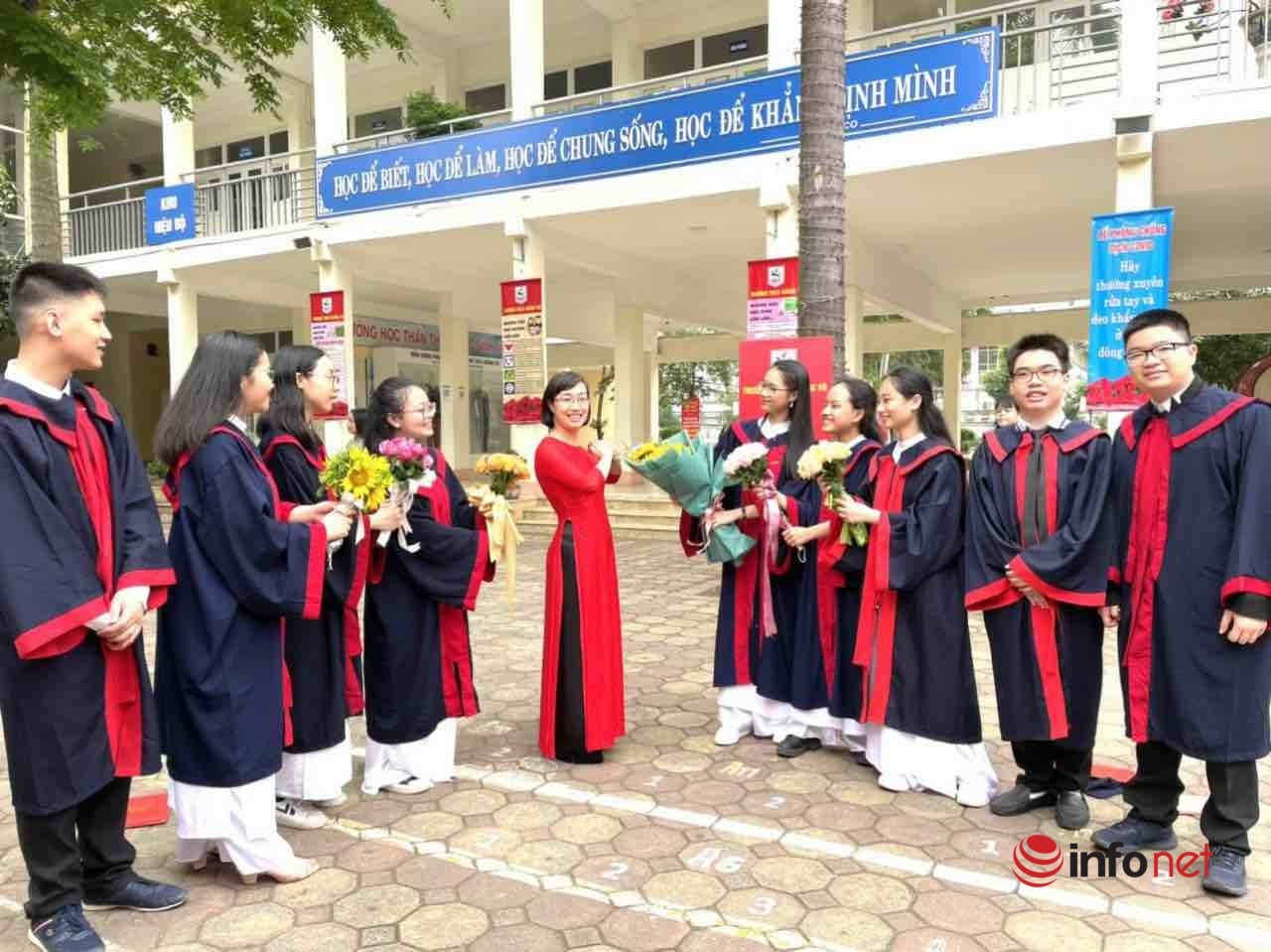 One of the parts of the exam that is said to be "removing points" is a social discussion question, according to her, with this part, how should candidates identify and present to get the maximum score?
In my opinion, the social discussion part is not necessarily a part to help students remove points, because the questions are often unexpected and unpredictable for students. Therefore, you should not be subjective.
In order to score high in this section, students need to know how to do two types of essays: an argument about ideas and morality and an argument about an event or phenomenon in life and society.
While doing the test, they often get confused in the part of giving evidence. The main reason is that the "capital" of social understanding of many children is still limited.
Therefore, it is not too late for them to make their own notebooks to record arguments (divided by specific topics) that they have gathered from the process of reading newspapers, watching news. events, reading history-famous books… Believe me, it will help you write essays more confidently and effectively.
Another part where students often lose marks is the part about self-relationship, learning lessons from perception and action. They need to pay attention to avoid general writing or shouting slogans, but need to be specific and sincere.
During the exam, are there any "traps" that candidates need to avoid? For literature, presentation is highly appreciated, so what advice do you have for students when presenting their work?
The first "trap" that children often fall into is the "trap" of time. There are many students who do not know how to divide the time to do the test for 2 parts appropriately, leading to spending too much time on the first part and not enough time to complete the rest. Therefore, as soon as you receive the topic, it is necessary to determine the time needed for each section, then start working on it.
The second "trap" is a psychological "trap" that they create for themselves. Stress, anxiety, plus staying up too late the night before the test can lead to a lack of clarity in the exam room, leading to missing questions or disastrously digressing. Therefore, you should not study too late, try to keep your mind light and comfortable before entering the exam room. There is nothing to worry about, when you have had a thorough review according to a scientific route, right?
Besides, in order to avoid making the wrong topic and not "hit" the question requirements, students need to pay attention to underline important words when reading the question and analyzing the topic. "In the excerpt" or "in the work" are clearly different areas of argument.
The question "According to the author, why…?" or "In your opinion, why…?" are also questions that require students to answer in different directions. If you pay close attention to the requirements, you will certainly "point the bow to the target", bring home the victory.
In addition, a clean presentation, neat and clear handwriting will create sympathy for the examiner. Guys don't forget that.
In addition to the secret to preparing for the exam, the secret to taking the test to get a high score, is there anything else you would like to tell the candidates?
I just want to remind the children that: The teachers as well as the parents are very understanding and share with the stress and anxiety that the children are going through. Because, teachers and parents were also students, also participated in many important exams in life. Teachers and parents just hope that the students are really hard working and trying during this sprint, don't be negligent or lazy and then regret it.
In any exam, there are people who pass and those who fail. That is the law of life. If you pass as expected, that's a good thing. But if unfortunately, the exam results are not as expected, do not be discouraged, do not wallow in sorrows and regrets.
It's not failure, it's just delayed success. "When one door closes, another one always opens." We can learn in many ways, from many different sources. It is important that they do not lose faith in themselves. I believe, one day, success will smile at you.
Thank you for the chat!
You are reading the article
How to get the highest score in the 10th grade Literature exam?

at
Blogtuan.info
– Source:
Afamily.vn
– Read the original article
here