Tech
Interesting details in episode 5 Moon Knight
The Moon Knight series is gradually coming to an end with many surprises and interesting details. In the 5th episode, aired on April 27, the audience learned more about Marc Spector's childhood, the cause of his multiple personality disorder, and the reason he became an avatar. on Earth of the moon god Khonshu. In addition, this episode also shows Marc's resurrected journey after being murdered by Arthur Harrow in episode 3, along with Steven Grant's sacrifice that everyone regrets.
Like other MCU works, episode 5 Moon Knight contains a lot of interesting easter eggs related to Marvel in particular and popular culture in general.
Putnam . medical facility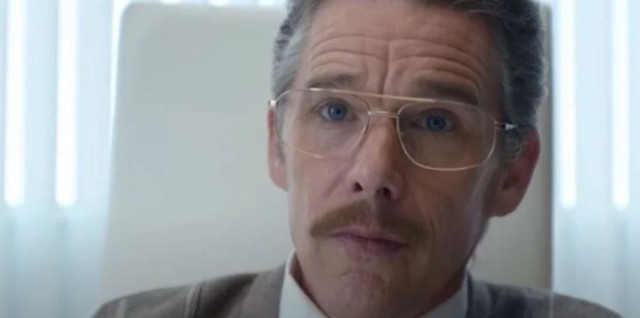 The mental hospital where Marc is "treating" under the supervision of "doctor" Harrow is called Putnam Medical Facility. This is an easter egg related to Putnam Psychiatric Hospital in Jeff Lemire's Moon Knight comic series – the main inspiration for the Marvel Studios series. Putnam Hospital is where Marc was brought by his father when he was a child to be treated for multiple personality disorder.
Hippo goddess Taweret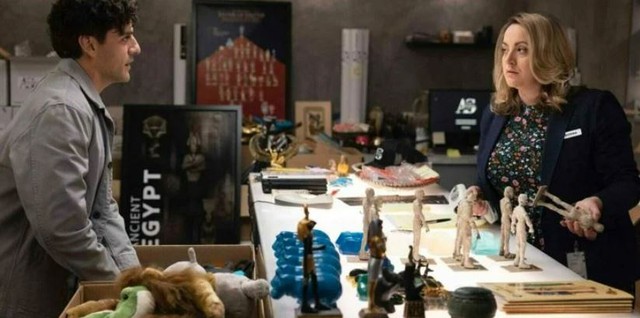 When "doctor" Harrow called Taweret "a rhinoceros", Marc had to correct that she was a hippo. This detail is reminiscent of the conversation between Steven and his boss, Donna, in the first episode. The only difference is that Donna calls this god a hippo, and Steven has to remind her that his name is Taweret.
Wakanda's Afterlife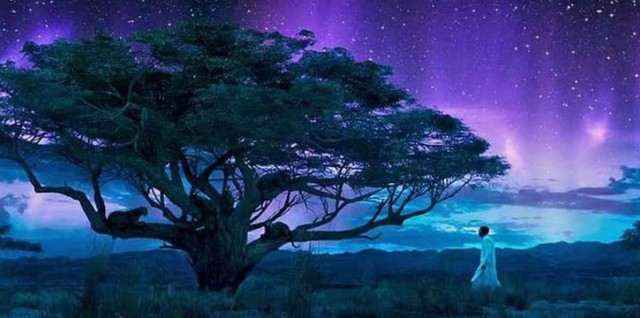 When explaining the afterlife, Taweret mentioned Wakanda's Ancestral Plane. This is the place where T'Challa once had the opportunity to visit and talk with his late father. This detail also shows that in the MCU, there are many versions of the afterlife, depending on the belief system of each person and each country.
Taweret's boat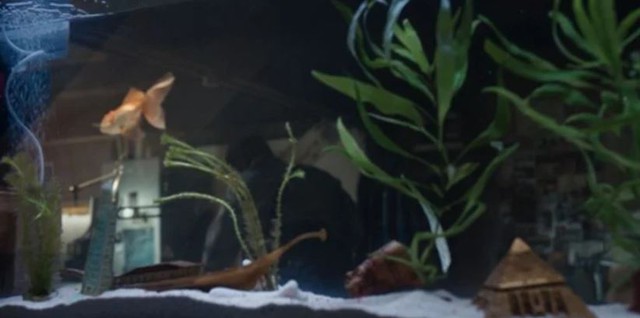 During the heart assessment, Marc and Steven board Taweret's boat and sail across the Duat desert. In episode 1, a smaller model of this boat appeared in Steven's aquarium, which was decorated with various models related to Egypt.
1 more QR code in Moon Knight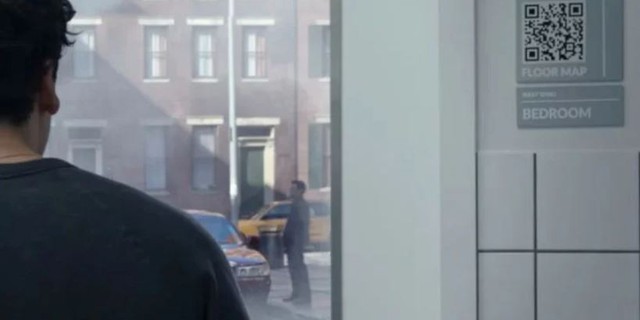 The Moon Knight series has scattered some QR codes in some of its scenes. By scanning these codes, audiences will be able to access and download new MCU superhero-related comic chapters. In episode 5, a QR code appears in the segment where Marc and Steven look through the doorway in Putnam hospital and see themselves going to their mother's funeral.
Jake Lockley – Moon Knight's 3rd personality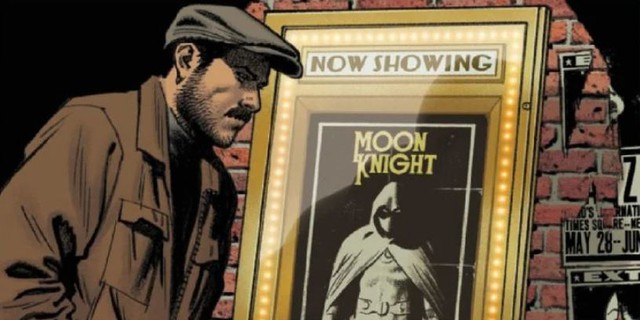 The waiting area of ​​Putnam Hospital, where many acquaintances in the life of Marc and Steven gathered, are now filled with the bodies of the victims Marc once killed while serving Khonshu as the Moon Knight. . In it, he pointed out a few faces with nicknames like big cities in the world like Dubai, Gabon, or New York. In the comics, New York is where Marc's personality Jake Lockley lives and works as a taxi driver to collect information secretly.
Marc Spector's younger brother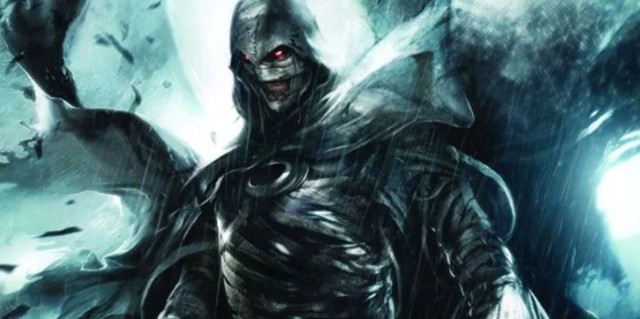 As mentioned above, episode 5 of Moon Knight brings the audience back to Marc's childhood, and reveals that he has a younger brother named Randall but unfortunately drowned during a cave exploration. In the comics, Randall actually became a supervillain named Shadowknight, a serial killer to attract attention to the Moon Knight.
Steven's Goldfish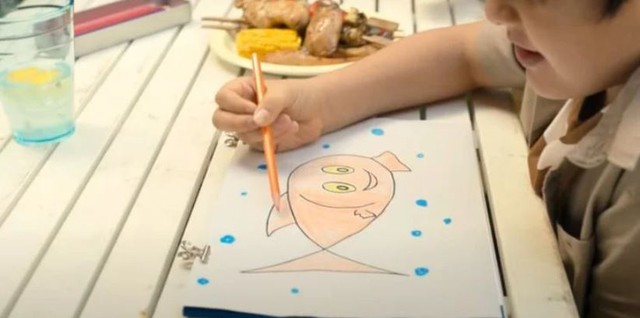 On the day Randall died, the boy drew a goldfish with only one fin. This is apparently an easter egg related to Steven's Gus fish from the first episode, a remnant from a shock he'd forgotten about. This painting was later hung in Marc's bedroom.
"Laters Gators"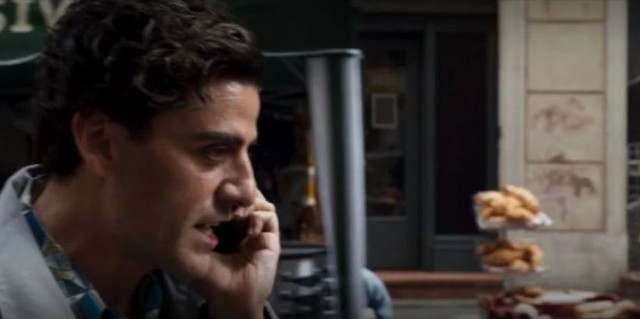 Marc Spector's childhood memories show that he once affectionately said goodbye to his mother with the phrase "laters gators". This phrase is used by Steven every time he calls "mother" in episode 1 of Moon Knight. Like the 1-fin goldfish, this is another Marc memory that Steven subconsciously repeats. He talks affectionately to his mother the same way Marc did before Randall died.
Marc Spector's Fate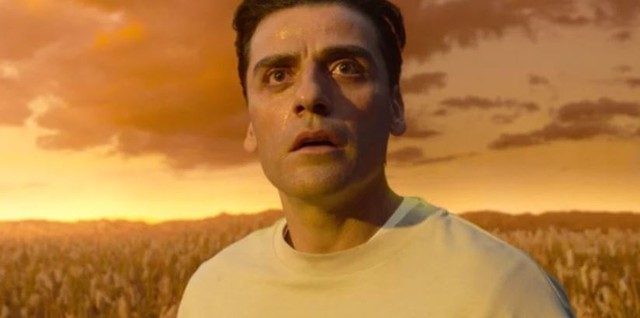 Outside Marc Spector's bedroom is a large field of reeds – easter egg details related to his own fate later. After assessing the heart on Taweret's ship, Marc is transported to the Field of Reeds (a form of paradise in the form of a field of reeds). In return, he is forced to let Steven, the personality that he created himself since he was a child to forget the bad memories of his mother, to die so that he can balance Taweret's balance.
Raul Bushman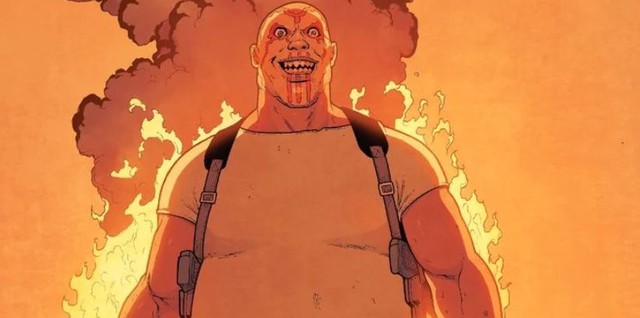 Moon Knight once confirmed Marc Spector was involved in the death of Layla's father, and the 5th episode finally recreates this memory. The attack on the archaeological site was adapted directly from the Marvel comics, revealing that the person who directly killed everyone and Marc was Bushman. Raul Bushman is a main antagonist in the Moon Knight comic series, and has also committed similar crimes with the TV version.
Marc Spector becomes Moon Knight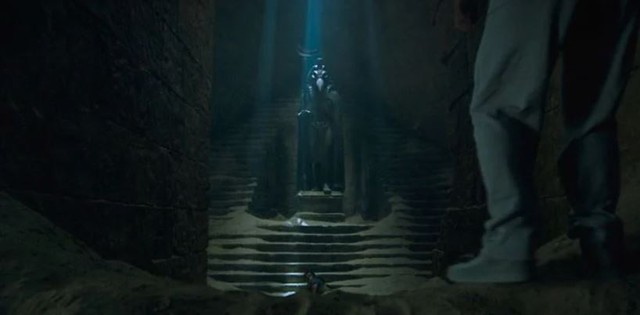 The image of Marc, from a dying mercenary suddenly becoming a Moon Knight with eyes shining with Khonshu's magic, is taken directly from Jed MacKay's Moon Knight #1 (2021) manga.
Marc Spector's 4th Personality
Besides the Tomb Buster series, Marc Spector has also been fascinated with things related to the universe since he was a boy. Marc's bedroom is littered with models of rockets and astronauts. This is an easter egg related to Jeff Lemire's series, in which, Marc also has another personality – an unknown astronaut.
The scale measures the heart
Childhood Marc's bedroom also includes a scale – a detail apparently related to his and Steven's Durat desert trip. It's unclear whether Marc actually owns this strange "toy", or if it only appeared because he was revisiting his memories while his heart was being evaluated.
Details of gratitude to the "father" of Moon Knight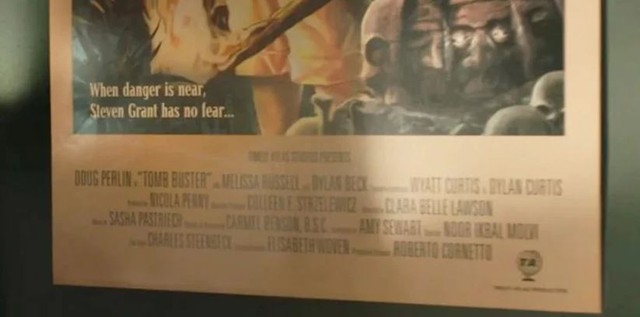 In the poster of the movie Tomb Buster, we can see the name Doug Perlin. This is an easter egg related to Doug Moench and Don Perlin, the author and illustrator of Moon Knight (1975). Additionally, the poster mentions Melissa Russell (wife of showrunner Jeremy Slater), Dylan Beck (a member of the Moon Knight series production team), and Wyatt & Dylan Curtis (related to Moon Knight producer Grant Curtis). ).
Manufacturer of MCU series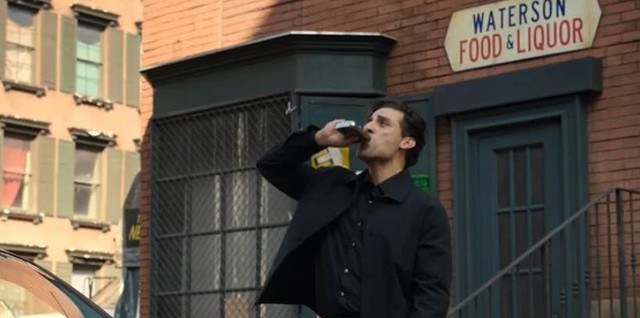 When Marc Spector hated going through his mother's funeral, he did not enter the house but just stood outside, drinking in front of a store called "Waterson Food & Liquor". This is a detail to appreciate Trevor Waterson, the co-producer of all Marvel Studios series on Disney+ to date.
According to ScreenRant

https://genk.vn/nhung-chi-tiet-thu-vi-trong-tap-5-moon-knight-20220430064315708.chn
You are reading the article
Interesting details in episode 5 Moon Knight

at
Blogtuan.info
– Source:
genk.vn
– Read the original article
here