Cư dân mạng
World
Mother let go of her hand in the afternoon of running, nearly 50 years later, father found "lost bowel knob"
The broken bridge and the moment of letting go of half a century
In early April 1975, Mr. Bui Van Tuong (former Republican soldier) hurriedly left Nha Trang garrison, led his wife and children to evacuate along Highway 1 towards Thap Cham. His wife, Ms. Ngo Thi Thu Nguyet, is the daughter of the deputy director of the Saigon Zoo and Botanical Garden, bringing her young daughter.
He met his wife when he was in the army, stationed in Saigon. At that time, she was a secretary at the main Citadel. Because of love, Ms. Nguyet left home to follow Mr. Tuong, disobeyed her parents, and canceled her engagement with a doctor. He deserted, brought his wife back to Thap Cham, gave birth to a daughter named Nga in 1969. Mr. Tuong was arrested again and then re-deployed, the third time in 1975, was arrested in the Nha Trang prison army.
Mr. Tuong was arranged to prepare the day to send troops to the Central region, fortunately the revolution came in. He escaped from the camp, took his wife and children back to his hometown. On the day of the chaos, Mr. Tuong rode a bicycle to pack, and Mrs. Nguyet brought her daughter to walk. But before peace came, he lost his daughter on the run.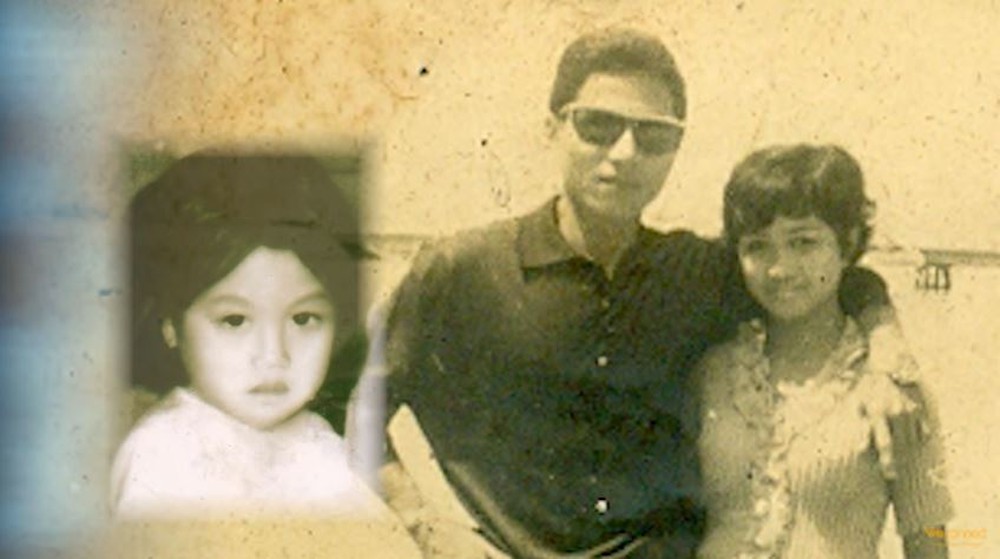 Nga and her parents when they were young.
The time of March 1975 in Ba Ngoi, Cam Ranh was extremely chaotic, the bombs destroyed roads and bridges continuously dropped. Tra Long Bridge was also collapsed, named broken bridge.
In the chaos, Ms. Nguyet could not cross the broken bridge. Meeting a man riding a Honda 67, offering to carry Russian baby across the river for her, she put him in the car and swam after. Swim across to the other side of the river, the child was nowhere to be seen, the other man also disappeared…
Mr. Tuong crossed the broken bridge, not knowing that his daughter had just gotten lost there. Only when he got home in Phan Rang and met his wife, who had just hitched a ride home, did he learn that Nguyet had lost her daughter.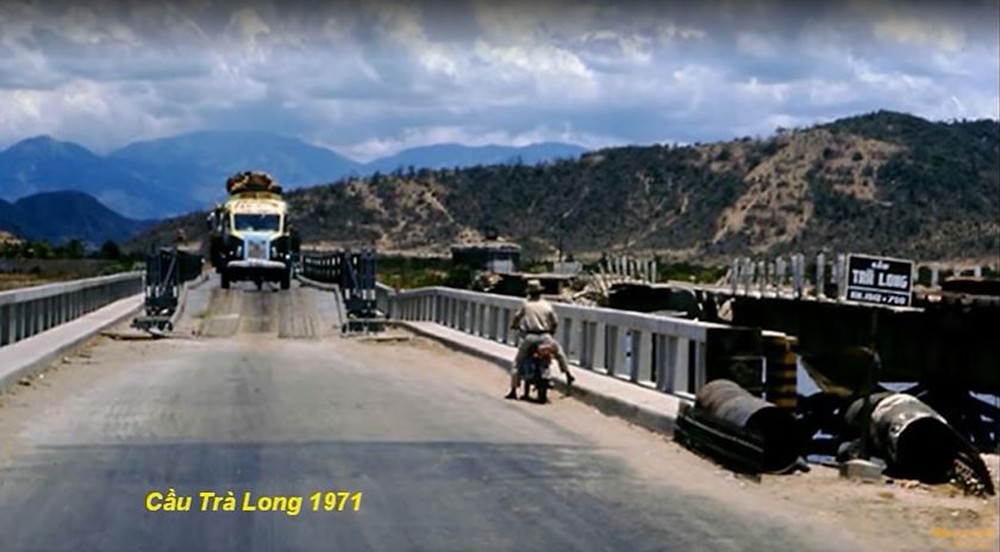 Tra Long Bridge – where a let go of the hand changes the fate of the whole family.
Grandparents impatiently went to find them, waited until the revolutionary government took over, then reported and asked to go to Nha Trang to find their children. "More than a dozen days later, I searched, asked here and there if anyone had adopted a child, and then time passed, I thought my child was dead. I remember the little girl with wavy hair, fat, short. I asked thousands, hundreds of people but no one found…", emotional, Mr. Tuong recalled.
Currently, Mr. Tuong lives in Bao An ward, Phan Rang Thap Cham city, Ninh Thuan, 50km from where he lost his son.
The lost child was taken into custody
Luu Dich's family has 6 children, 5 girls and 1 boy, has lived for a long time in Ba Ngoi, not far from the broken bridge. For several weeks, the Republic of Vietnam army continuously bombed Ba Ngoi area, most of the people fled and evacuated. Sister Thien, one of Di's children, walked across the bridge to her aunt's shelter.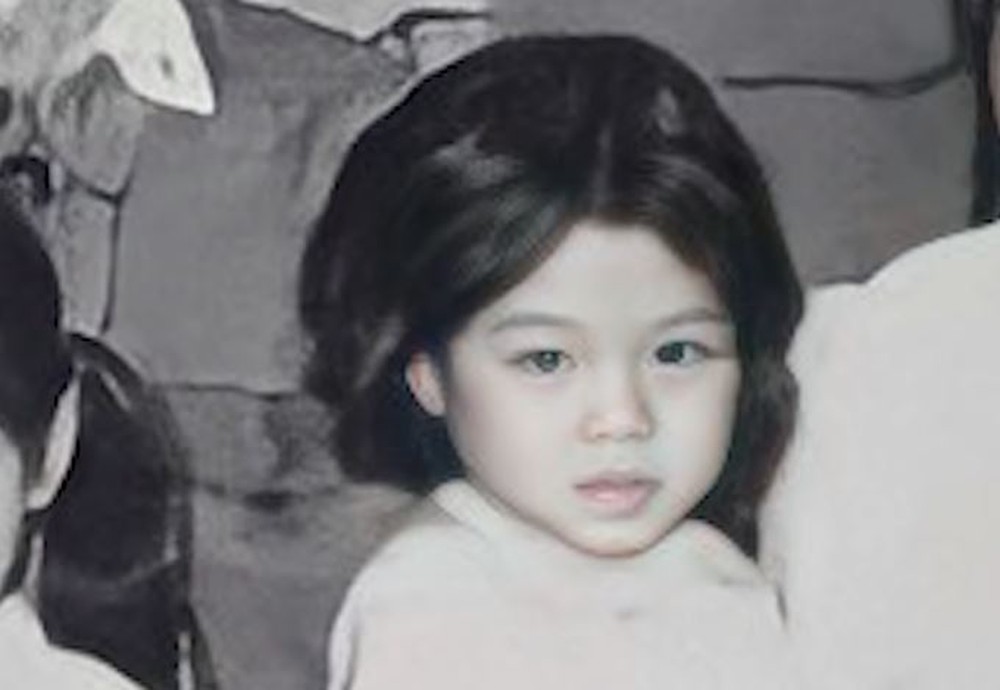 Ms. Nga in 1976, almost a year after living with her adoptive family.
She met a friend who was also there, taking a lost child with her. That baby was Bui Thi Nga, 6 years old at that time. "Nga is extremely cute, looking at her is immediately cute. It is possible that the family was also well off because Russia was wearing a dress at that time. The hair is cut in a bum style, but there is a lot of hair.
When I asked, she said she picked up Nga at Ba Ngoi market, right at Phan Rang bus station. It said that Nga was standing alone by the roadside, crying like she was looking for her parents. Nearby was a Jeep with a soldier killed by a bomb. There are lots of bombs around. It felt sorry for it, so it brought Russia along.
We don't know where she comes from, if it's from Ba Ngoi, we know right away. I stayed at my aunt's house for a few days to hide from bombs and then bring Russia home to raise. My family can afford to feed, without thinking at all.".
That year, Mr. Luu Dich and Mrs. Bui Thi Bay were in their 60s, adopted only out of love for the lost child and for the child's parents whom the grandparents did not know. Baby Nga calls Mr. Dich and Mrs. Bay as her grandmother, and calls her children as brothers and sisters.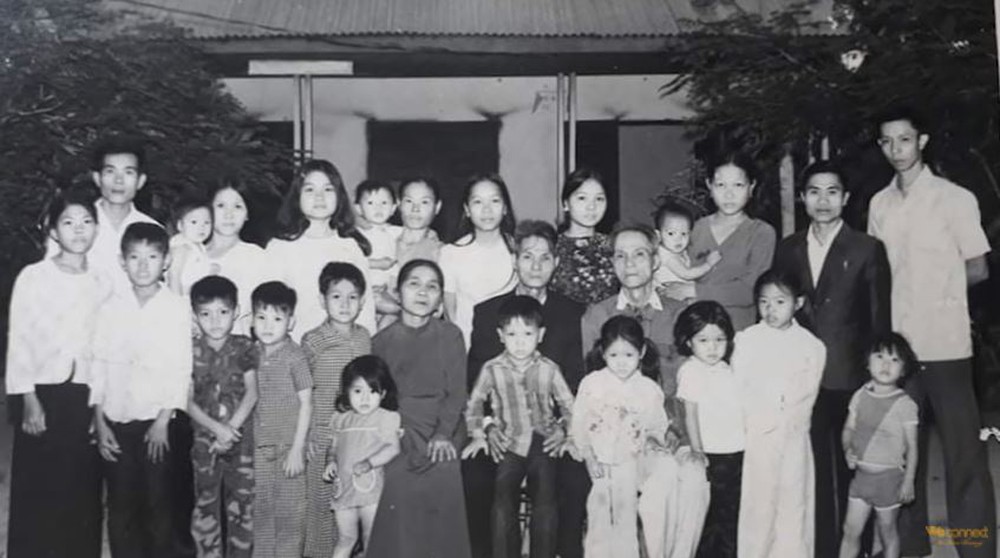 The great family of Luu Dich, photographed in 1976.
Since the family adopted Russian baby, there were also a few people who came to receive it, but Nga refused, saying: "I live with grandma. It's not your parents. As long as my real parents pick me up, I'll accept it.".
According to Thien's memory, baby Nga at that time remembered her name, saying that her father, Tuong, wore camouflage uniforms, his mother, Nguyet, had curly hair, painted her nails, and had flashing lights in the house. Nga also remembers being transported by a Honda 67 over the broken bridge, but thinks that her father drove her in that car. The 6-year-old girl that year kept wondering, I don't understand why her father left me at the bridgehead and then left…
The family loves the baby very much. Nga was allowed to go to school by her mother, but she did not enter. She did not want to study up because in her heart she always felt guilty that her grandmother had to work hard to raise her. When the family sold the land and divided it between the daughters, Nga received the same share. She kept sad because she had not been able to pay filial piety, her grandmother passed away. In 1978 Mr. Dich passed away, in 2000, Mrs. Bay also died.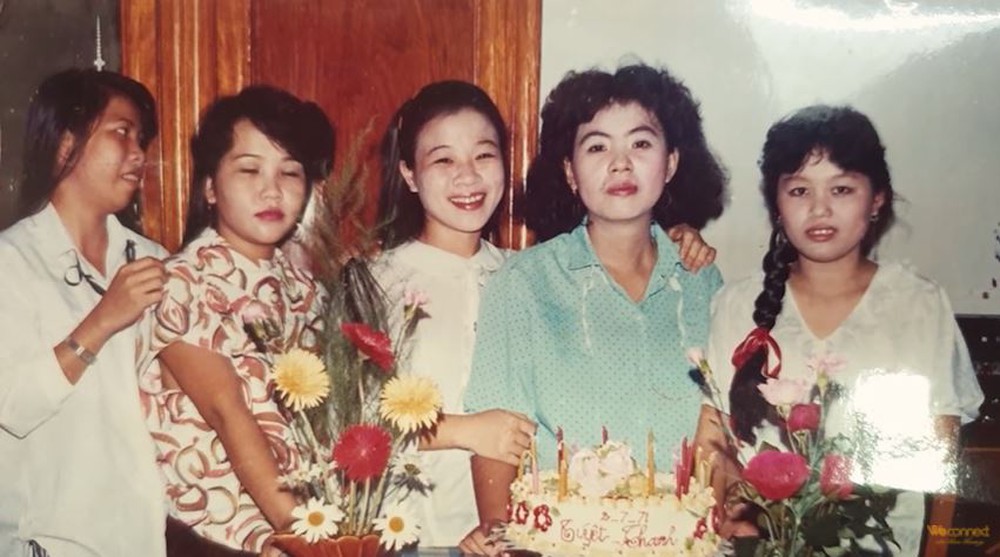 Ms. Nga (far right) with her sisters in the foster family.
When she grew up, Nga went to make bamboo and porcelain blinds and then went to Nha Trang to stay with Than. When she was 21 years old, she got married, and her parents-in-law loved her very much. She also loves them, because since she lost her home, it was only then that she could call out to her father and mother.
Her parents-in-law also gave her a piece of land in Hon Xen, and then exchanged it for an apartment in Con Giua. Two children, a boy and a girl who love their mother very much, are married, have a stable job. Ms. Nga selling water is also enough to live through the day.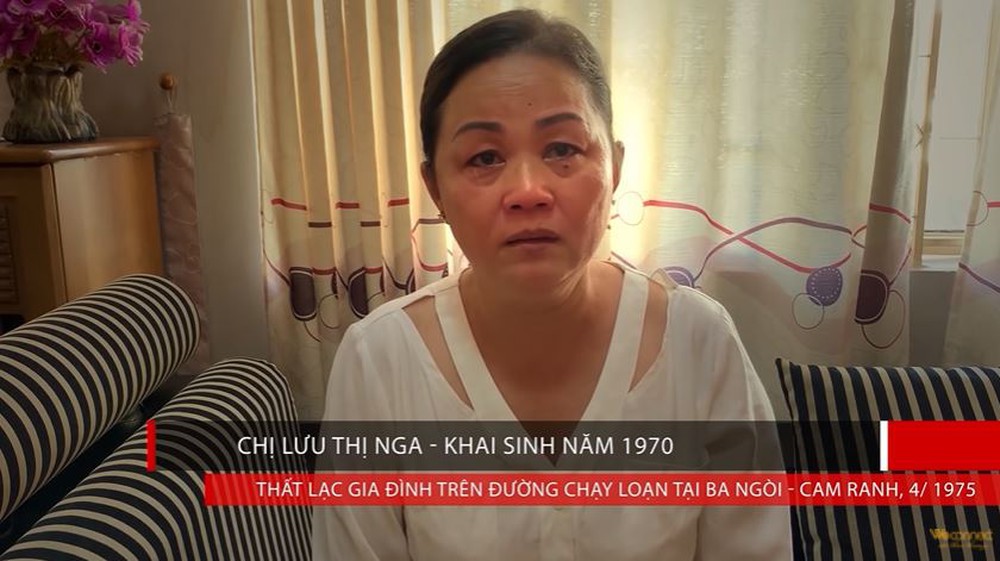 The current sister of Russia, after nearly half a century of wandering.
Unfortunately, her husband also left her too soon. In Nga's heart are unresolved sorrows, since the day she lost her mother's hand in the middle of the road. That sadness, they say, overflowed into her eyes, because she had a pumpkin mole right under her eye, looking like a tear of sorrow. Nga does not believe in numerology, nor does she want to break it, to make a sign in the hope that she will see her parents again later.
Broken family after separation
Talk about Nga's biological parents. After liberation, they went to work in a new economy, 20km away from home, and then went to Saigon to work as a hired laborer. They had another son, lived at Hoa Hung station, and then returned to Thi Nghe with their grandparents' house.
Since the day she lost her first child, Ms. Nguyet has never been able to get up. She couldn't help but miss Nga, even though she was comforted when she gave birth to her second child. She sadly fell ill, died in 1997, at the age of 47.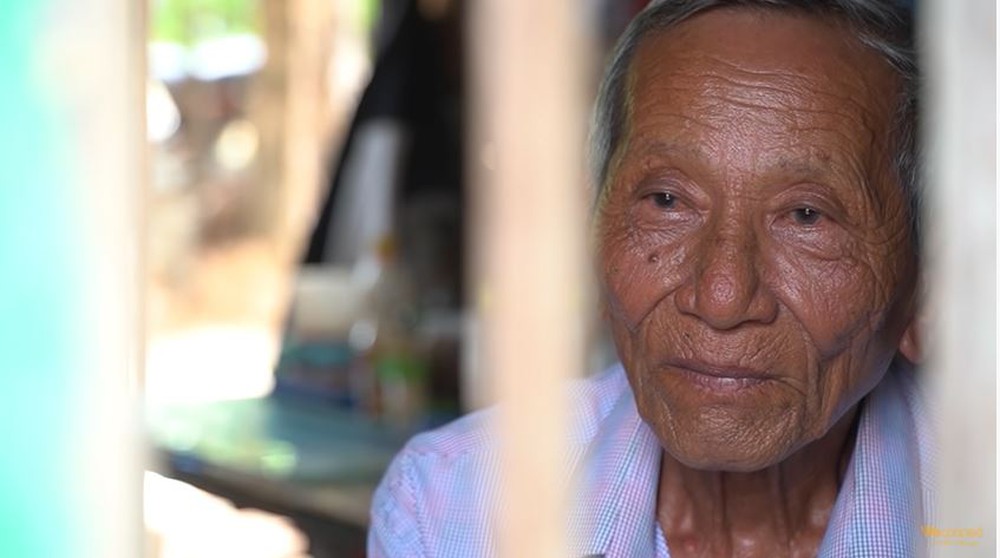 Mr. Tuong at the age of 82, grieving the loss of a child.
Tuong's later life had many more misfortunes. His son followed his friends with addiction, he asked his wife's parents to sell his house and bring him back to Phan Rang to save him. But he could not keep his strength, his family died, his children did not give up, later died in rehab.
In 2000, Mr. Tuong was empty-handed, lonely, living in people's abandoned houses, selling lottery tickets for his own living. He was content with a poor life, trying to live to look forward to seeing his children. Many upheavals happened in the 46 years of separation, but he always accepted his fate. He wrote to the program As never had a separation, hoping to find his gut.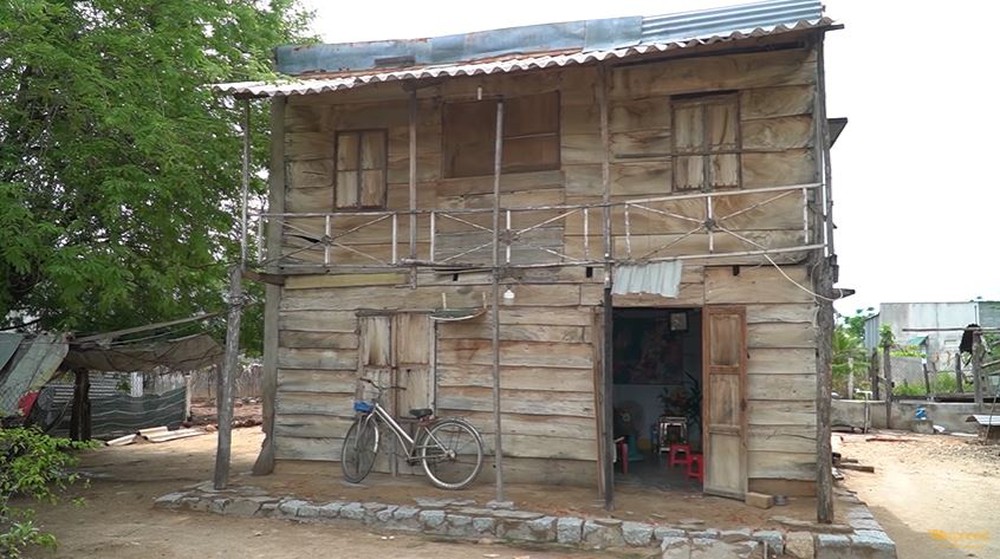 The house where he lived in solitude in old age.
After a long search, the program had a clue about Mr. Tuong's "baby Nga". Answering the phone, he trembled and asked: "Any news about my Russian baby yet? Is it lucky, is it happy? If I could meet you, I would feel like a dead person coming back to life. I wish that, but my age is getting older and older, I don't know if it's time…".
Reunion day: Meeting you is like coming back to life
For the past 46 years, Ms. Nga has never left the place where she fell. For 46 years, whether going to school, working, getting married or becoming a widow, she only goes back and forth on the same Nha Trang – Cam Ranh road.
For many years, she thought to herself that her parents were dead, so she didn't go looking for her. Sometimes she has a feeling that her family is still there, and is a little disappointed that she will never find each other again in this life. Deep down, she still wants to be a person with roots, not a lonely girl in the market, identified by an honorary birth certificate.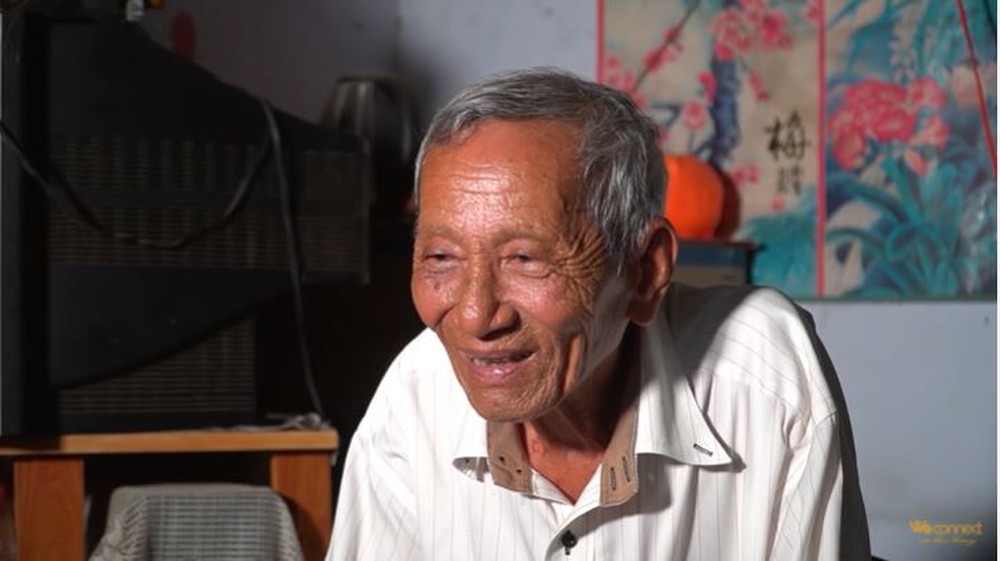 In mid-2021, after matching information, knowing that Ms. Nga was Mr. Tuong's child, the program Nhu never had a separation brought them back together. Looking at a photo of a 6-year-old Russian girl taken with Dich's family, the 82-year-old father burst into tears.
Crying because his baby Nga is still around that Tra Long bridge, crying because 46 years of unjust separation, people pointed him in the wrong place. Crying because half a life has passed, because "Now, if I go to see you on the street, I'm sure my dad won't recognize me, I'm so happy to see you while I'm still alive. I hope the epidemic ends so that father and son can meet and hug each other. I thought you were gone, where is today.".
At that time, both Nha Trang and Ninh Thuan applied social distancing, they could only reunite through the screen. It was not until the end of 2021 that the three of them really met in real life. Nga burst into her father's arms, sobbing.
After Mrs. Nguyet and Mr. Do died, Mr. Tuong and his wife's family no longer had contact with each other. Over 20 years, on the occasion of finding Ms. Nga, they resumed their conversation. My uncle Tu, happy and sad, video calls with his grandchildren, chatting about the days apart.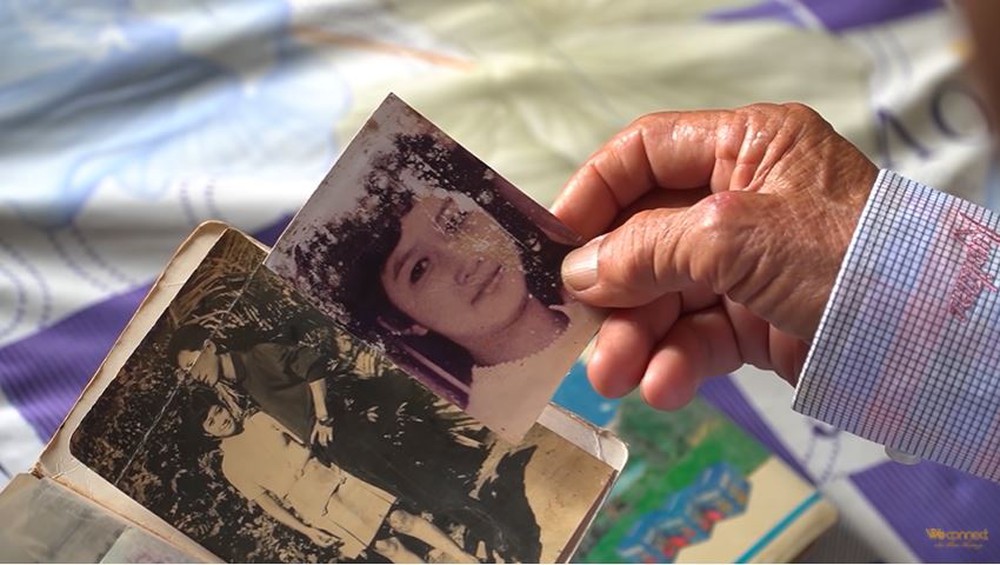 The painful memories of Mrs. Nguyet were cherished by Mr. Tuong.
Mr. Tu said, until her death, her sister was still gloomy and sad because she lost her child. In the 2000s, there was an American student who returned to Nha Trang to find his lost family in March 1975 in Cam Ranh. He and his aunt Nga heard about it, went to the US to recognize her face, but left disappointed.
Little did they know, the family's stray nipples remained in Nha Trang for so many years; while they watch over their sister's pain, wanting to find her grandchild so she can rest in peace.
(Reference source: As if there was never a breakup)
https://soha.vn/me-buong-tay-trong-chieu-chay-loan-gan-50-nam-sau-cha-moi-tim-duoc-num-ruot-luu-lac-20220427085417402.htm
You are reading the article
Mother let go of her hand in the afternoon of running, nearly 50 years later, father found "lost bowel knob"

at
Blogtuan.info
– Source:
Soha.vn
– Read the original article
here