Giải trí
On April 30th holiday, read 'On both sides of the front line'
The story started from a dark night, the sound of rifles exploding in front of the house, bullets rushing through the night. As the author confided: "That was the first night a monster named war entered my life. And it never came out again. It follows me every moment and every minute like my own breath." The brief peaceful time disappeared, passing quickly, giving way to the brutality and fierceness of war in Quang Ngai homeland.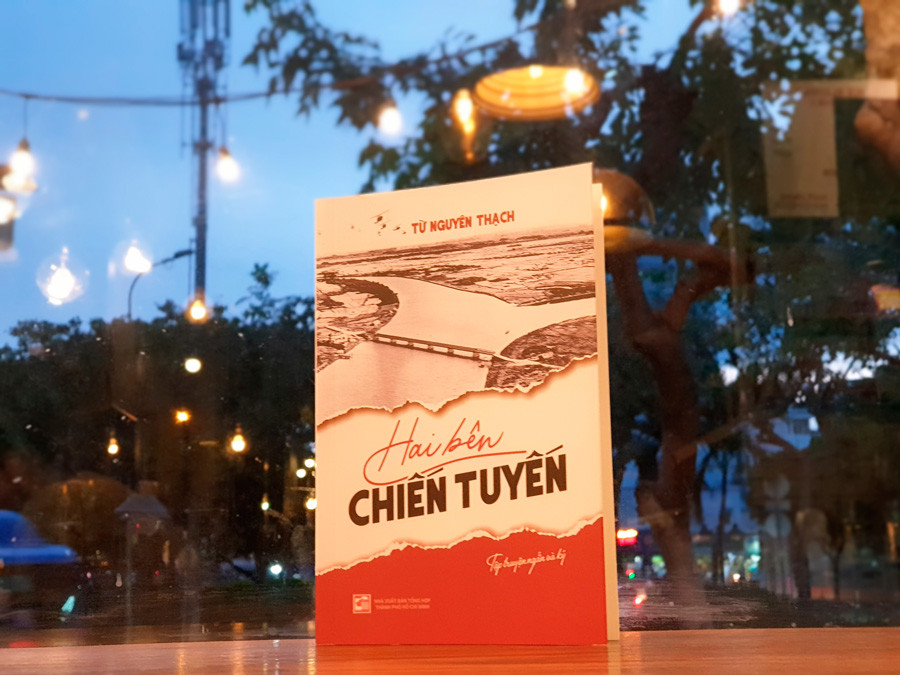 Coil book Both sides of the battle line published by the Ho Chi Minh City General Publishing House are stories about war, driven by circumstances that push families with brothers, relatives, neighbors and friends to join the battle on two opposing front lines. There is nothing more painful and haunting than the fact that families are torn apart, disturbed by the lines of battle, affecting their lives and emotions. Indeed, the return date is not complete and it is a "normal" thing for many Vietnamese families. Fortunately, the tears of the reunion speak for years of waiting. Maybe 10 years, 20 years… or maybe never to see each other again.
Is there a war that doesn't cause pain and loss? Like the story of two brothers, Long and Phung, when they lived there Both sides of the battle line. They love each other very much, but they were soldiers on opposite sides, what about when they faced off on a fierce battlefield? Winning or losing at this moment is not equal to the pain and fear that are torn in your heart. Just wishing in your heart the two words "peace" for your loved ones is enough.
However, besides sad stories, author Tu Nguyen Thach also comforts readers with a story with a happy ending like Blooming rocks, The smell of white radishes, Wooden crutches walking through the city. Because in general, people cannot live without hope. The war has passed, in addition to the lessons of military experience, there are still stories like in our memory. Both sides of the battle line. Real stories move people's hearts, so that readers can better understand the past war.
Amidst the pain of war, humanity always shines. The spirit of compatriots always surrounds each other in times of trouble. Like when the second lieutenant Vinh was silent to hide the guerrillas named Phu who was hiding in the basement (The Underground Story), Then after the day of peace, the benefactor still dreams of meeting the benefactor to say thank you. Indeed, Both sides of the battle line was written with the desire to send a message of harmony, national reconciliation and to close the wounds after the war, to soothe and heal.
Book Both sides of the battle line Although thin but packed with Tu Nguyen Thach's feelings like a comforting word from the bottom of his heart: "… When tears fall, a towel is needed. Van I would like to make a towel. So that there are no more tears on the face, to hide the smile that has just cracked. And as you can see, behind the tears, the smile is a dream to rise to a beautiful life. Usually after a military battle, the ancients often wrote sacrifices to exonerate and pray for the dead. At the same time, so that the living people's hearts are no longer suffering but at peace with the present, to join hands and walk together. In the same spirit, when I write about the war, I want to erase the war, connect the great arms of the nation and go to the future. It must be remembered that war is no win or lose, no gain, only loss."
Author Tu Nguyen Thach graduated from Faculty of Physics, Ho Chi Minh City University of Education in 1980, served as Editor of Song Be Culture magazine, Song Be Art newspaper, Head of Faculty of Education and Newspaper Labor (1991-2007). , Editor of Ho Chi Minh City Law Newspaper (2007-2019), now retired. He has dozens of poetic works, stories such as: The land I love, Sad songs, Love of isolated people…
Love Le
You are reading the article
On April 30th holiday, read 'On both sides of the front line'

at
Blogtuan.info
– Source:
vietnamnet.vn
– Read the original article
here