Đời sống
The golden secret to help relieve joint pain when "the wind turns to heaven"
Joint pain when changing seasons
Osteoarthritis is a condition that many people experience during the transition of seasons, not only from hot to cold but even in the current time of spring and summer.
Do Thi Ho (68 years old) from Nam Dinh lamented that "the wind turns to heaven", especially when the temperature changes suddenly. It was when the cold weather suddenly turned hot, or when it was hot today, and the next day it was cold and rainy, her knees, wrists and fingers were swollen, numb and painful.
Osteoarthritis is not only seen in the elderly, but many young office ladies are also worried when the joints of their hands and feet are aching, feeling like ants crawling every time they return to the sky.
Some people see their body as a "weather machine" because their body is very sensitive to changes in the external environment. Therefore, the pain of osteoarthritis often increases markedly in each season change.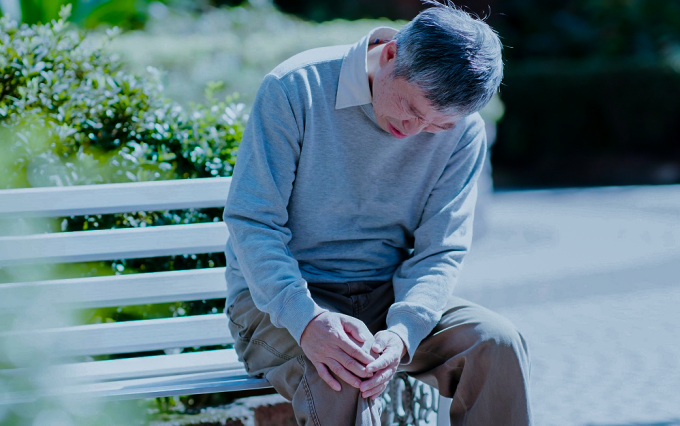 For people with osteoarthritis, joint pain when the weather changes often manifests clearly in the hips, knees, elbows, shoulders, neck… Many people experience stiffness, especially when they wake up in the morning. , feeling like the leg is stiff, stretching is very difficult, the patient often has to massage for a while to move normally. Some people complain when moving, the two ends of the bones rub against each other, the feeling of crunching and pain.
The cause of this phenomenon is that the bones and joints have not yet adapted to the sudden changes in temperature, humidity and atmospheric pressure. Especially, the elderly, people with chronic bone and joint diseases such as osteoarthritis, rheumatoid arthritis… will feel this change first.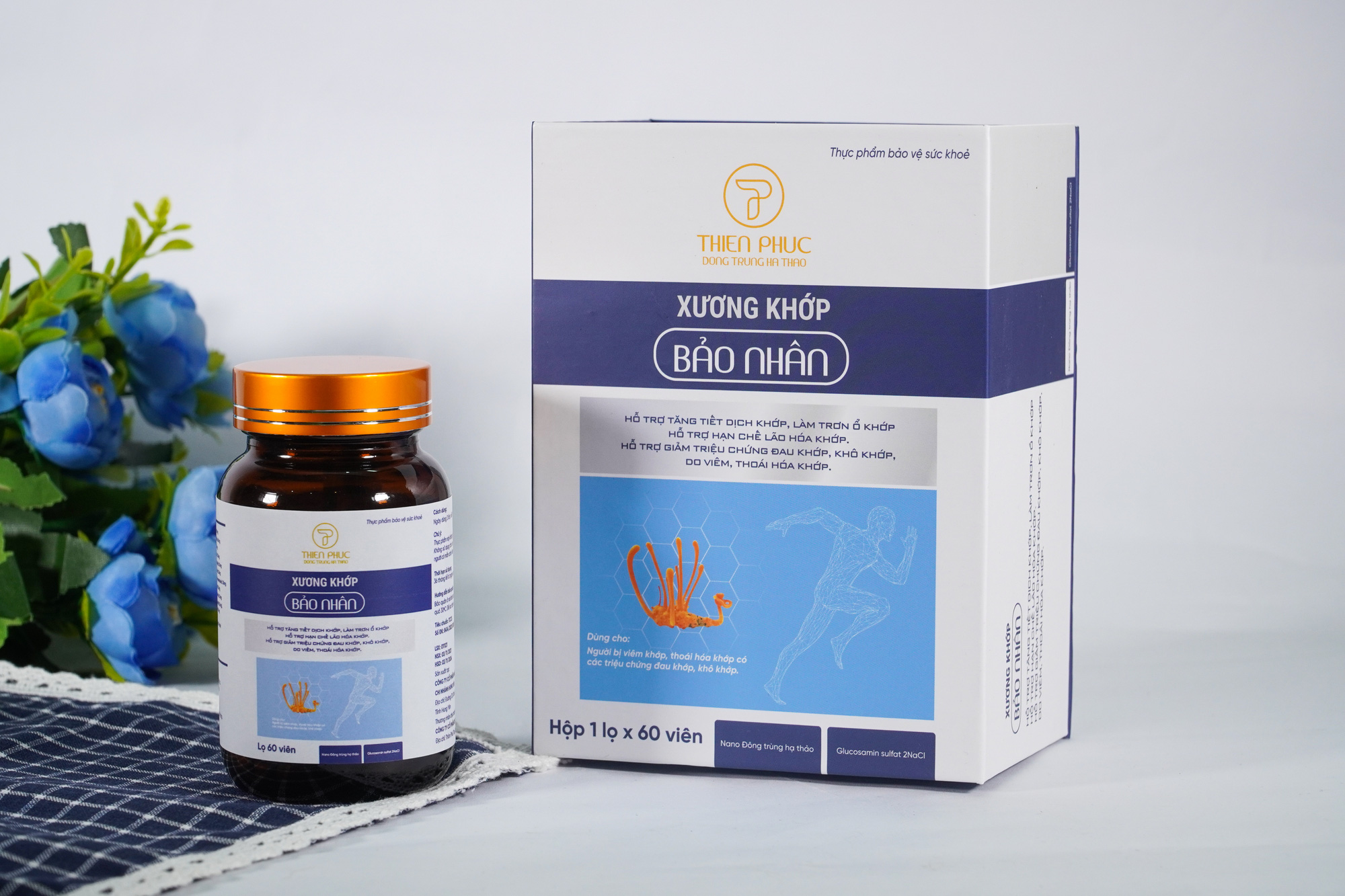 When the weather changes from spring to summer, the increased temperature will lead to changes in the homeostasis, affecting tendons, muscles and ligaments, causing inflammation and pain. Sensory nerves at the joints also respond to inflammation and are constantly stimulated by temperature increases and sudden rains during the changing seasons.
However, changing weather is only a temporary cause of increased joint pain, not the cause of the disease. So, when the weather is warmer and more comfortable, the person may feel more comfortable, but the bone and joint damage is still present and may be developing.
Solutions to help relieve pain, prevent osteoarthritis
The goal of musculoskeletal treatment is to reduce pain, reduce inflammation, return to a normal life, in addition to reduce joint destruction in people with arthritis. One of the drugs that support the treatment of osteoarthritis that is being trusted by many people today is Bao Nhan Bone and Joint Stock Company of Thien Phuc Herbal Medicine Joint Stock Company.
Bao Nhan's bones and joints are extracted from many precious herbs such as: bone pain, parasitic tang, toxic activity, ox sock, cross frame, royal flag, lime vase, terracotta, customary passage, pea important, leprosy room, These herbs have the effect of helping to reduce joint pain, pain relief…
In particular, with the ingredient Nano Cordyceps with valuable active ingredient Cordyceps militaris, which increases absorption and best penetration into the body, combined with Glucosamine sulfate 2NaCl to help reduce symptoms of joint pain, dry joints caused by inflammation. , osteoarthritis, improve bone strength, increase joint fluid secretion effectively.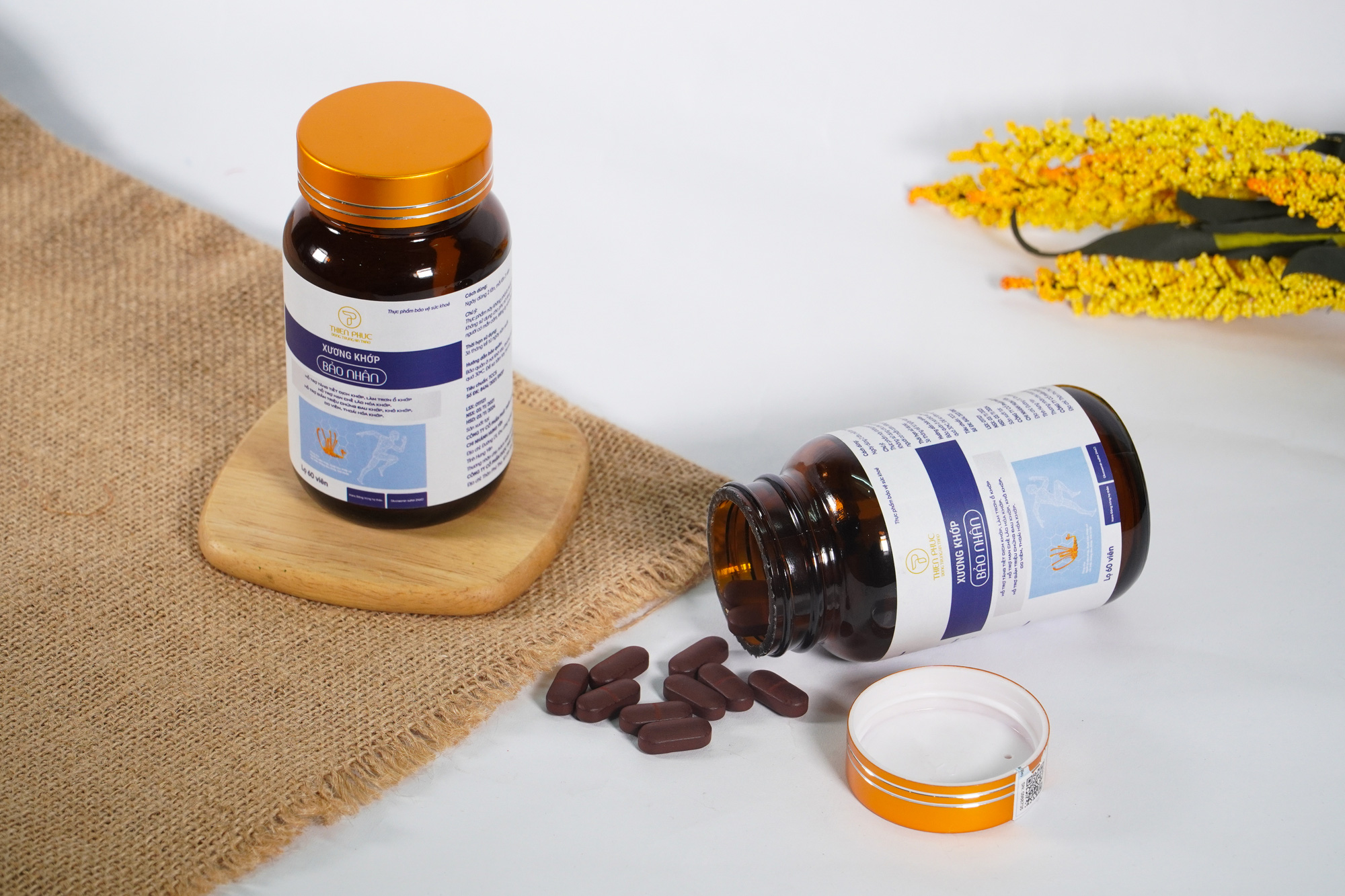 Bone and joint Bao Nhan helps to supplement nutrients for bones and joints, helps to increase joint fluid secretion, lubricate joints, and helps limit joint aging; Support to reduce symptoms of joint pain, dry joints caused by inflammation, osteoarthritis. The product is suitable for people with arthritis, osteoarthritis with symptoms of joint pain, dry joints.
It is known that in Vietnam, Thien Phuc Herbal Joint Stock Company is the first unit to successfully cultivate cordyceps. With a pioneering position, Thien Phuc is also the unit that owns the most international quality certifications (GACP-WHO, FDA, ISO 22000…) for this line of medicinal herbs.

According to doctors, besides regulating immunity from within with natural essences, patients need to strengthen the body's resistance from the outside through scientific nutrition and exercise. When the immune system is balanced and stable in all aspects, the inflammation will gradually be under control, not strong enough to destroy joints and other healthy organs in the body.
Learn more about the effects and product information Health foods Bao Nhan Jointsi
THIEN PHUC PHARMACEUTICAL JOINT STOCK COMPANY
Head office: 740 Quang Trung, La Khe, Ha Dong, Hanoi
Culture facility: BL – 84 Yersin Planning Area – P9 – City. Da Lat
Seed suppliers in the Northern provinces: Phu Tho Village, Dan Hoa Commune, Thanh Oai District, Hanoi
Hotline: 0914 00 1080
Email: [email protected]
Website: duocthaothienphuc.vn
This product is not a medicine and is not meant to be a substitute for medical treatment. Do not use for pregnant women, children under 18 years old.
You are reading the article
The golden secret to help relieve joint pain when "the wind turns to heaven"

at
Blogtuan.info
– Source:
danviet.vn
– Read the original article
here