Công nghệ
TikTok is accused of turning into a "strip club"
"Everyone remember to support her, her information is right below" – girl MJ, 14 years old, continuously said in the livestream on her account. TikTok attracted more than 2,000 participants.
MJ girl with heavy makeup face, blonde hair, wearing a tight black bralette. The girl just flexed and posed, and at the same time suggested that "brothers" were watching and supporting her.
After the girl's call, a rude comment appeared: "35 USD for your flash. Show me your thighs and I will support you".
Similarly, Ariana Grande's TikTok livestream has nearly 3,000 followers. The comments urged her to cut off pieces of fabric on her T-shirt.
"If you cut your shirt, I'll give you 35,000 TikTok Coins" – a follower requested and "agreed" with Grande, who is estimated to be between 12-18 years old. TikTok Coin is a currency that can be used to directly support or buy gifts for livestreamers, and 35,000 TikTok Coins are worth about 400 USD, according to Forbes.
In fact, nightclub-like "bargains," now appearing daily on the TikTok Live streaming site. Statistics based on hundreds of recent livestreams show that the platform seems to be turning into a real "nightclub". It is even more dangerous when it has an element of minors – people who are not yet 18 years old.
Crowds watching the livestreams regularly use vulgar comments urging young girls to perform sensitive acts, in order to receive bonuses in coins, cash sent through Venmo, PayPal, bank accounts , coupons or coupons. This account information has been provided on the livestreamer's personal page or in the video description.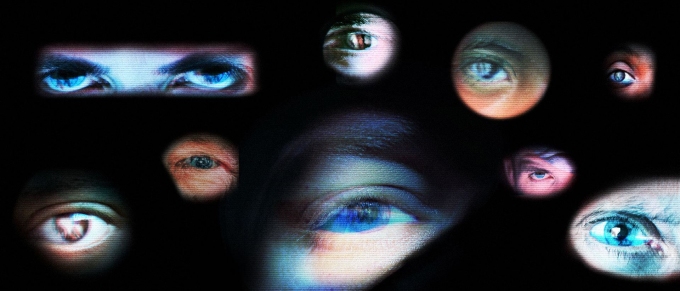 Girls often receive rude comments when they go live on TikTok. Photo: Forbes
Experts say the act is like going down the street to strip clubs and performing in front of people's tables. Maybe, the difference is that the performer is a minor.
"It's sexual exploitation, but it's happening on TikTok," said Leah Plunkett, a lecturer at Harvard University and a contributor at the Berkman Klein Center for Internet & Society.
TikTok stipulates that only people over 13 years old can join the platform and over 18 years old can only turn on the feature to receive gifts when livestreaming. Content containing sexual or pornographic elements is blocked for children and minors, but in practice the control is not complete.
Experts fear that pornographic activities on TikTok Live could create opportunities for ill people. "The bad guys can entice children to do what they want. The ultimate goal is to get sensitive photos and videos to blackmail, meet in real life to do other bad things" – Mr. John Shehan, Deputy Director National Center for Missing and Exploited Children in the United States (NCMEC).
NCMEC senior legal counsel Lina Nealon said that the Venmo, PayPal, etc. accounts listed on a person's TikTok profile could be: "Signs of human trafficking and suggestive of human trafficking." person or sexually explicit images or videos of that person may be for sale.
TikTok last year admitted its platform still has a lot of content related to children. At that time, ByteDance – the parent company of TikTok – said it had deleted more than 15 million accounts suspected of being under the age of 13, nearly 86 million videos of violating the rules, of which nearly half involved children.
To avoid unfortunate things, experts also warn parents to control their children more closely, especially with livestreaming on social networking platforms. In addition, it is necessary to give advice, as well as warn of potential dangers that may be encountered in online cyberspace.
The US and many other countries have started to go strong with youth-focused apps like TikTok, Facebook or Instagram. In March, US President Joe Biden called on social media platforms to be held accountable for their impact on children for profit.
You are reading the article
TikTok is accused of turning into a "strip club"

at
Blogtuan.info
– Source:
nld.com.vn
– Read the original article
here