Business
24-year-old office worker with a meager salary of 2 billion to buy a house after 4 years, the secret sounds simple, but it is not certain to follow it
In the recent broadcast of SBS TV's "Life Talent" program from South Korea, an interviewed character named Kwak Ji-hyun attracted the attention of many netizens. Ji-hyun is a 24-year-old girl, working as an office worker with a basic average salary, with a typical life for young workers in Korea today. But she has a difference, that is, she bought a house at the age of 24.
Kwak Ji-hyun shared that after saving for 4 years, she saved 100 million Won (about 2 billion VND) to pay a deposit to buy the first apartment in her life in March. Although there will still be installment payments in the coming years, buying a house at such a young age, despite the low salary and no one to help, also makes people admire and curious.
The girl's income is not really high. Even with a side business after office hours, she earns about 2 million won (about 37 million VND) per month. Ji-hyun's record month income is 2.3 million won (about 42 million dong).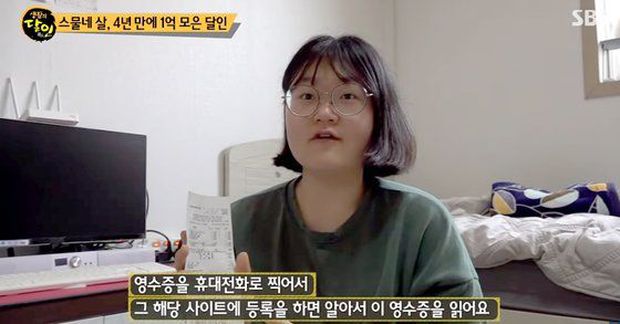 Kwak Ji-hyun's story of buying a house at the age of 24 makes viewers shocked and debated
So how does a 24-year-old girl save up to 2 billion after 4 years? The answer is very simple, this is Ji-hyun's total income and she almost does not spend it. Ji-hyun's secret to saving money to buy a house is encapsulated in two words "saving" and the details of this saving journey make viewers of the show completely stunned.
Every month, the female office worker only spends 8,400 won (about 150,000 VND) for food. She always cooks for herself at home as much as possible and rarely orders food or goes out to restaurants. By hunting vouchers on apps, participating in promotions, Ji-hyun can buy food without spending money. She also never buys water, but boils it herself every day. As for other expenses such as clothes and utensils, Ji-hyun completely did not spend it or reduced it to the maximum extent possible. She is willing to take the bus for an hour and a half every day to get to work and settle for dinner by begging for leftovers from the company cafeteria.
She earns an average of 2.2 million won a month and saves up to 1.9 million won. The cost of living a month is about 300,000 won (about 5 million dong), even when adding Ji-hyun's diabetes treatment costs.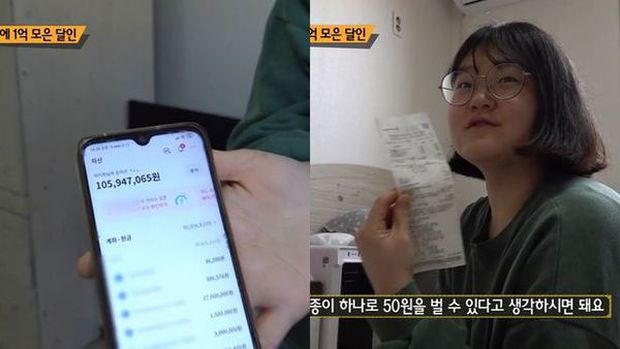 The young girl hunts for vouchers, spends absolutely nothing to save almost all her income to buy a house
Kwak Ji-hyun's extreme way of saving money has of course attracted mixed comments from netizens. Some people criticize a too frugal lifestyle just to buy a house is unnecessary. However, for Kwak Ji-hyun herself, buying a house has made her feel a lot safer in life.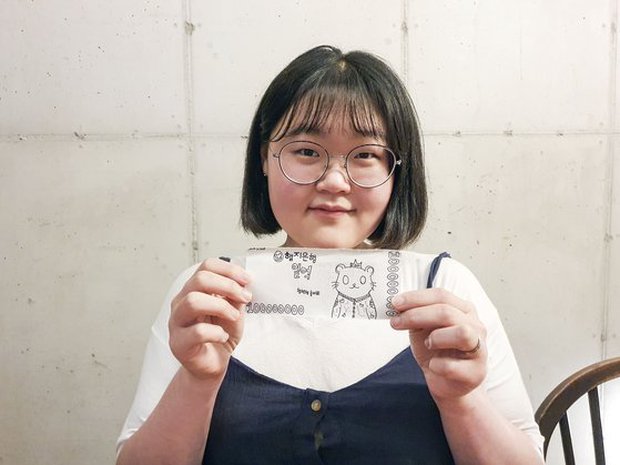 Ji-hyun's motto is "save all you can save"
From a young age, the girl grew up in a family with an emotionally disturbed father and an alcoholic mother. So Ji-hyun soon matured, sensitive and only wished to be able to work hard to earn money, find a way to take care of herself and have an independent life. Her own home was the only way she could feel secure. Ji-hyun feels lucky to have found the opportunity to buy a house after 4 years and encourages herself: "The past time has been really difficult, but my life will be brighter in the future."
Source: Nate
https://kenh14.vn/nhan-vien-van-phong-24-tuoi-luong-com-coi-tich-duoc-2-ty-mua-nha-sau-4-nam-bi-quyet-nghe- study
You are reading the article
24-year-old office worker with a meager salary of 2 billion to buy a house after 4 years, the secret sounds simple, but it is not certain to follow it

at
Blogtuan.info
– Source:
cafebiz.vn
– Read the original article
here