Business
A 2-year-old baby is assigned the task of going to the market alone, going 1km to buy things for his mother
These parents are currently going crazy with a Japanese reality show featuring "Old Enough!" ("We are old enough!", Japanese title: Hajimete no Otsuka). Broadcasting for 1 year and 2 episodes, each episode is 3 hours long since 1991, but it was not until March 31 that the show debuted to a global audience through the Netflix platform.
After airing, the show attracted great attention and received mixed reviews because of its special motif. Children between the ages of 2 and 5 are tasked with performing simple chores alone. During this process, there will be a hidden camera crew following the children to ensure safety.
Many people think "Old Enough!" is a very lovely show, showing that Japan has a good environment that allows children to walk safely on the streets alone. But many people think that it is too dangerous, the children's age is too young to do these jobs. Some even think that what the program does is very close to child abuse.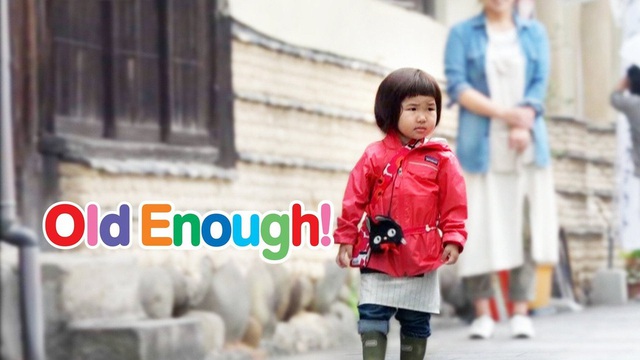 "Old Enough!" season 1 on Netflix has 20 episodes, each 8 to 21 minutes long. Photo: TV Insider
Responsible boy
One of the "child stars" of this reality show is a 33-month-old boy named Hiroki. Hiroki was assigned by his mother to go to a supermarket nearly 1km from home to buy fish cakes, curry and flowers. What the boy performed is considered outstanding beyond imagination and brings lessons about responsibility for both children and adults.
Before going through a journey that is not easy for a child of 2 years and 9 months, the boy proudly waved goodbye to his family.
The scene where Hiroki staggered along the sidewalk, separated from the trucks on the road only by a low concrete barrier, made viewers nervous.
The tiny child always holds a yellow flag in his hand. Hiroki was carefully instructed by his mother that he must wave this flag when he sees a car approaching, it will help the driver easily see the boy so he can give way.
It took Hiroki 23 minutes to complete the 1km stretch. Arriving at the supermarket, the boy made the audience laugh when he stood in front of the door for a while, seemingly forgetting the reason why he came here.
Fortunately, only a few seconds later, Hiroki remembered and ran to the supermarket to get fish cakes, then boldly asked the supermarket staff where to put the flowers and then picked a bunch.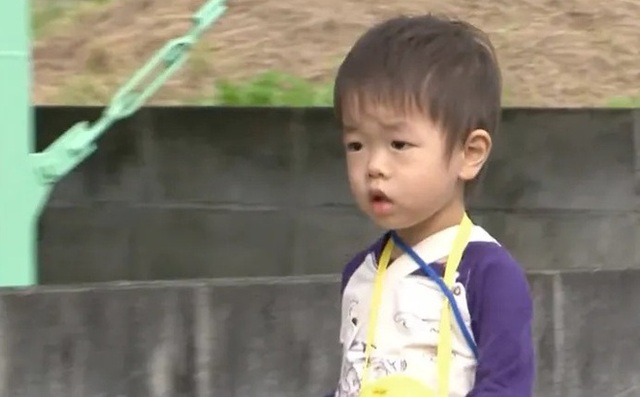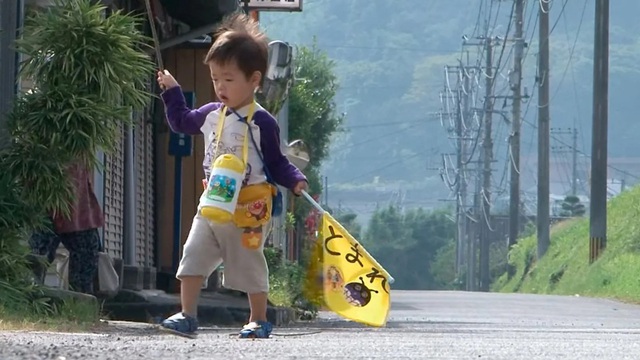 Hiroki's cute look at the supermarket alone. Photo: Netflix
A short clip from the episode "Oh Enough!" Hiroki appeared. Source: Netflix Twitter
When he finished shopping, the 33-month-old boy went to the checkout counter, received change and merchandise, and left. Everything is done resourcefully and expertly by Hiroki, far beyond what people think a nearly 3-year-old child can do.
I thought Hiroki had successfully completed his mission, but when he was halfway back, "incident" happened. The boy realized that out of the 3 items his mother told him to, he forgot to buy curry!
The way Hiroki corrected his mistake surprised the audience. The boy can completely go home carefree, no one will blame a child of his age just because he forgot to buy curry.
However, Hiroki has shown himself to be a very responsible person.
The boy declared, "I need to go back. I forgot the curry." and wandered a few hundred meters more, went back to the supermarket to buy curry and then returned. Hiroki has made viewers melt before his docility, courage and spirit of completing the assigned work.
There is no denying the way Japanese parents' education has equipped their children with remarkable independence from an early age. As a country that is famous for the image of children walking to school on their own, the roads in Japan are planned to be child-friendly, and drivers are also very conscious in giving way to pedestrians.
https://soha.vn/Giao-duc-kieu-nhat-be-2-tuoi-duoc-Giao-nhiem-vu-di-cho-mot-minh-tu-di-1km-mua-do-cho- me-2022042821593906.htm
You are reading the article
A 2-year-old baby is assigned the task of going to the market alone, going 1km to buy things for his mother

at
Blogtuan.info
– Source:
cafebiz.vn
– Read the original article
here