Công nghệ
Addiction and depression because of crypto investment
"Play electronic money It's like entering the gates of hell. It brings out the darkest part of us and it can be addictive. I was addicted to cryptocurrencies," American girl Joanna Garzilli told the Washington Post.
She told herself she got caught up in the crypto story at a party in California five years ago. "The topic was very interesting, I tried investing and got a profit of 85,000 USD from GRT cryptocurrency. I dreamed of a rich life. After my first trade, I started to become more reckless. " – Ms. Garzilli told about the reason for coming to virtual currency.
After a successful investment, Garzilli put 90% of his savings in another digital currency but lost tens of thousands of dollars in just one day. This girl can't seem to stop her "addiction" when she continues to participate in the Meme coin craze. Just like that, investors hug their phones every day to see the amount of money in the account continuously "dancing".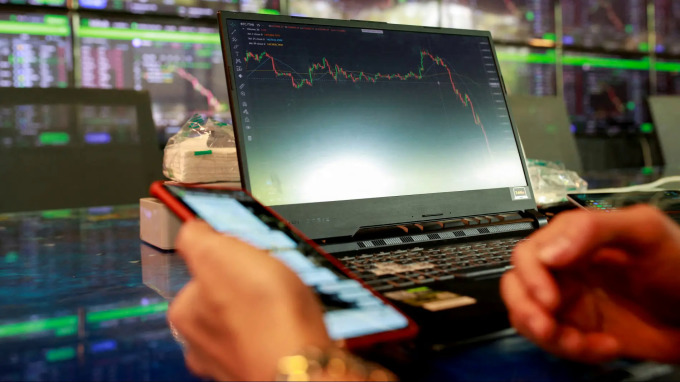 The value of the cryptocurrency is constantly dancing, causing players to become addicted and fall into depression. Illustration.
Similarly, Drew Vosk (30 years old, living near Northern Virginia), started playing crypto around 2017. Initially, he poured money into Ethereum, then switched to buying miners.
"I spent all my money on investing and buying crypto-mining machines. I was addicted and obsessed. Really, there were times when I turned a $1,000 investment into $100,000 but then I looked at the money again. that profit evaporates," – Mr. Vosk shared.
Cryptocurrencies are virtual assets that have experienced huge value fluctuations in recent times. For example, last year, the Bitcoin price surged more than 150% to a record $68,991/Bitcoin, before falling more than 30%. No is also continuously "dancing" in 2022 when falling 17% in February but increasing by 8% and 10% in March and April, respectively.
"When everything suddenly changed, I woke up with a depressed mentality. I couldn't accept reality," added Mr. Vosk.
Mental health experts say that the sudden rise and fall in the price of the cryptocurrency market can cause participants to face debt, fall into depression, and cause relationships to crack.
"More and more people are looking to crypto addiction services. It's even more addictive than traditional sports betting, gambling and financial investing" – therapist Aaron Sternlicht (New York) said.
One attractive feature of cryptocurrencies is that it can be traded around the clock, unlike stocks, which trade only by session. Furthermore, players also do not need to drive to the casino. Constant price fluctuations can quickly make the brain feel euphoric.
A research team in Finland also announced in April that crypto traders have a higher than normal rate of addiction. Cryptocurrency enthusiasts are often more miserable and lonely than stock investors.
"The number of clients requesting my crypto detox counseling over the past year has increased by 40%. Each consultation costs about $2,500 while a 45-day course costs $25,000," service provider Aaron Sternlicht said. .
To treat addiction, counselors meet with both patients and their family members several times a week. Most customers come to the service when they are heavily in debt, facing severe depression, leading to a series of other scandals such as alcoholism, drug addiction…
You are reading the article
Addiction and depression because of crypto investment

at
Blogtuan.info
– Source:
nld.com.vn
– Read the original article
here