The spectacular wedding of the couple Ly Binh – Phuong Trinh Jolie in the past week attracted a lot of attention from the audience. Not only by the sweet love of both, the groom's wealth when he brought 88 taels of gold to ask his wife… but also by the shocking story from the actress.
The wedding day was also the day she announced to the world that she had been a single mother for nearly 10 years, she had a beautiful and lovely 9-year-old daughter Mia. What's even more special is that Mia's appearance has been known by Ly Binh and his family for a long time, but everyone's close and loving relationship with Mia makes everyone admire.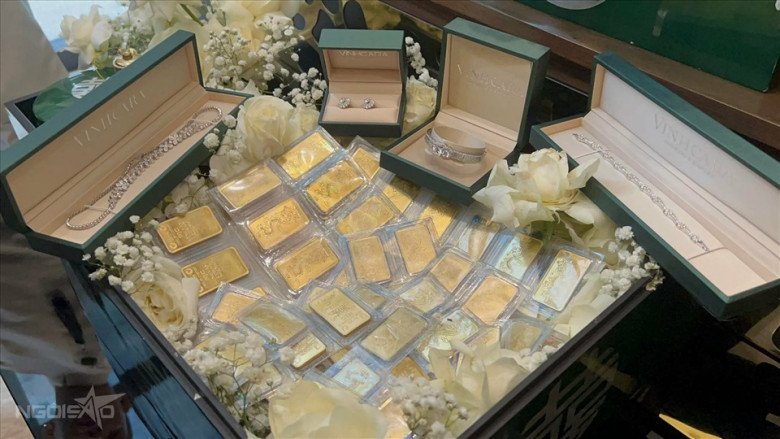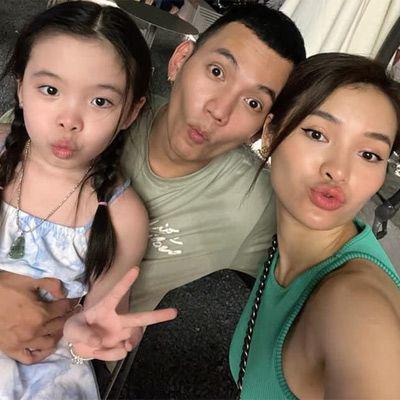 After the wedding, Phuong Trinh Jolie and her husband Ly Binh freely published pictures of their daughter that they had never done for a long time. It is also for this reason that recently the actor suddenly received a mixed comment from a netizen.
Specifically, on Ly Binh's personal Tik Tok page, he posted a remarkable video capturing the moment with his wife Phuong Trinh Jolie taking his daughter Mia to dinner at a luxury restaurant. The image of Phuong Trinh Jolie and her daughter being loved and pampered by Ly Binh makes everyone jealous.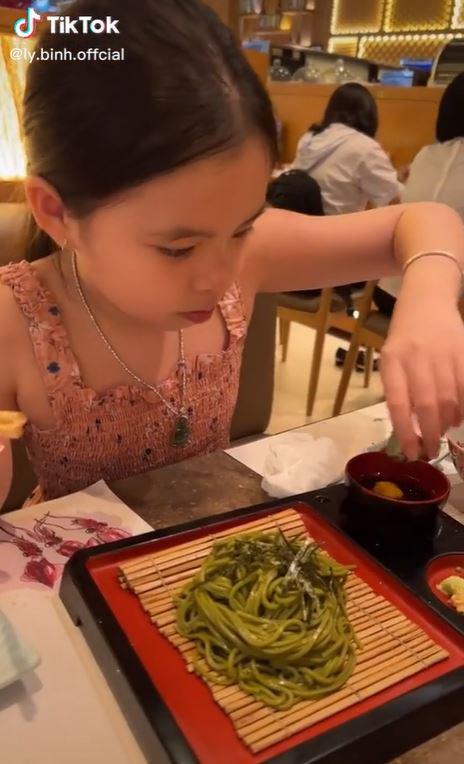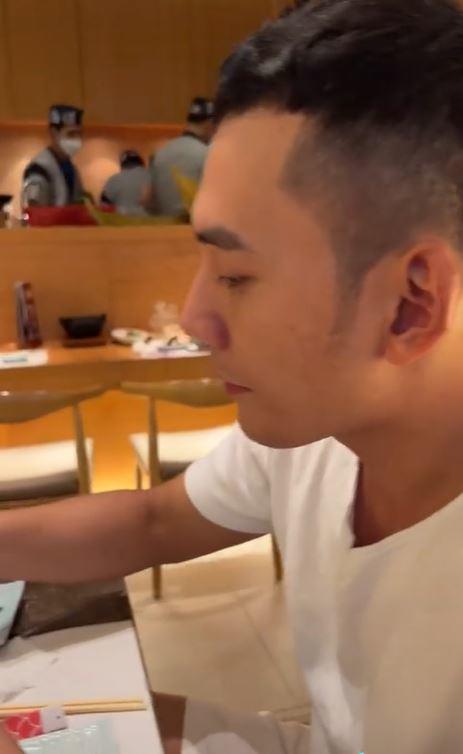 Through the video, it can also be seen that Mia was very close to Ly Binh, she even did not hesitate to call him "dad" full of sweetness. In addition to the complimenting comments for the whole family, 1 person made a rude comment mocking the actor. This person said "Nature goes to raise people's children, not her own.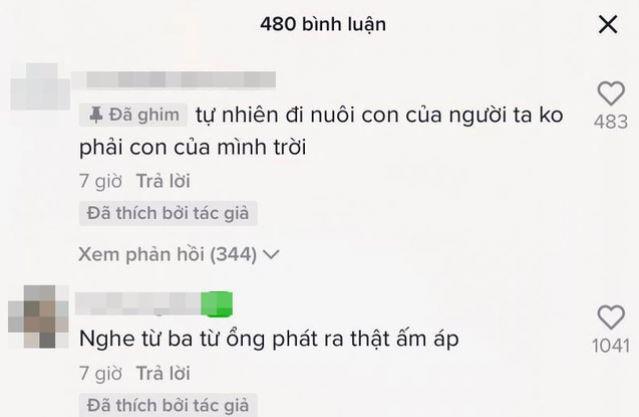 Faced with a self-deprecating reaction, Ly Binh had a way of responding… unlike anyone else. Instead of ignoring or directly arguing with this person, Ly Binh used social networks to give anti-fans appropriate answers. Accordingly, he pinned this person's comment to the top so that anyone who passed by could easily see it.
As expected of the young father, many people are dissatisfied with the behavior of strangers on social networks who are not insiders, but have made bad comments about Phuong Trinh's family – Ly Binh. "Anyone can raise a child as long as he's filial. If he sees his own child, he still tells his parents if it's normal"; "You're right, people love me, but I feel like it loves me twice because I know it's lacking love"; "If people don't need them, other people can take care of them. Only their own children can be loved, why is human love so immense?"; "Women who have children of their own don't enjoy happiness? People don't think they have children, don't have such discriminatory thoughts. If you consider the baby as a child, then the baby will consider you as a parent"…
Many people expressed their displeasure on behalf of Ly Binh with this comment. They think that in modern society, such thinking is too outdated. Besides, my children's children or ours are not as important as the fact that people really love and care for each other.
It is known that when appearing at her mother's wedding ceremony, her stepdaughter Phuong Trinh did not stop crying when she mentioned the feelings that Binh's father had for her during the time they knew each other. Not only that, the girl also replaced Ly Binh by hand wearing the ring for her mother. Baby sends best wishes to Binh's mother and father "I wish you and your parents a hundred years of happiness, have a baby soon."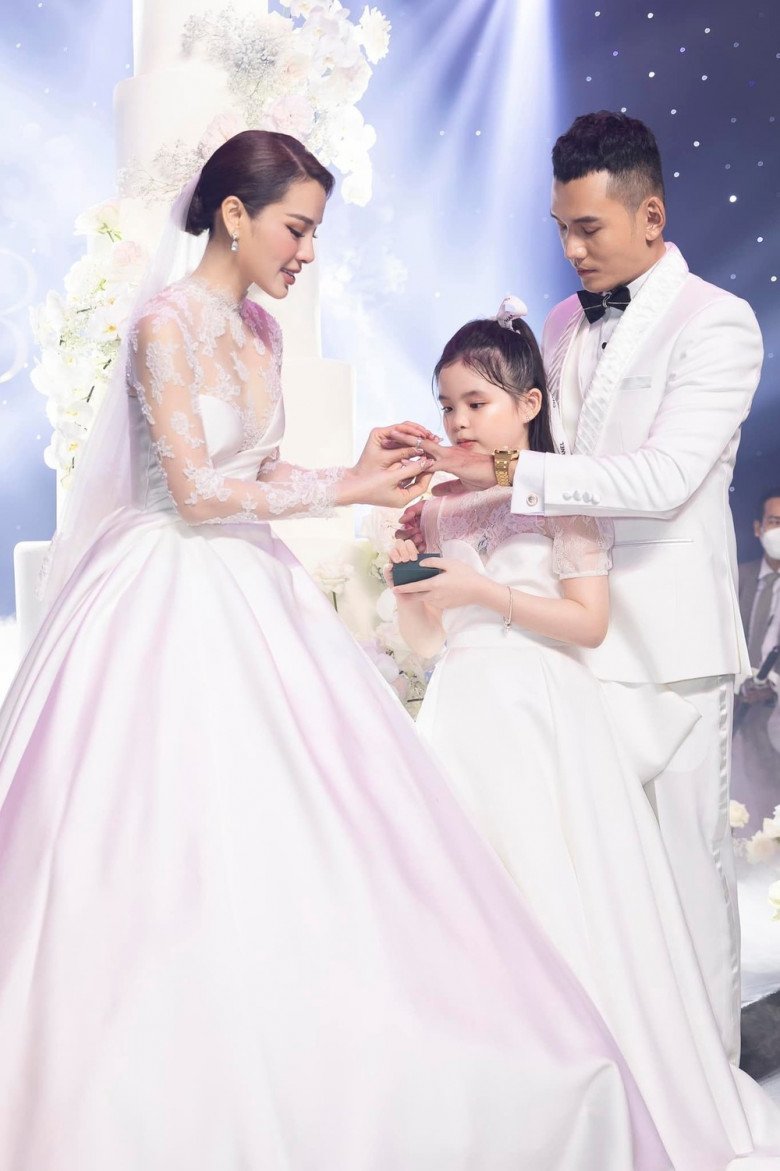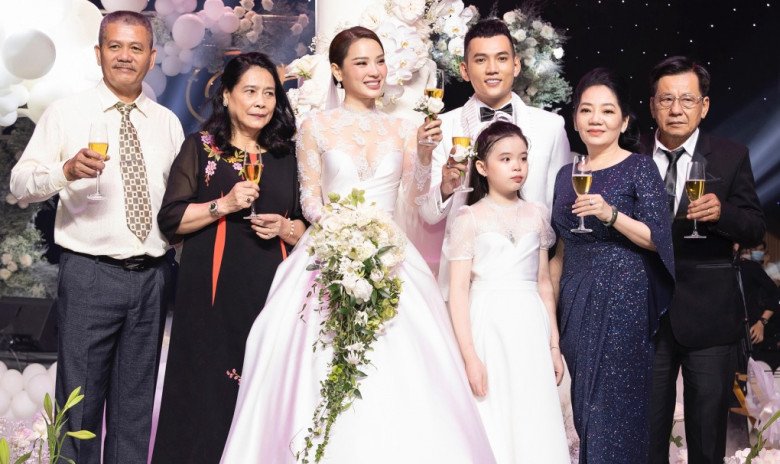 According to Phuong Trinh, her new husband's family also pampers Mia, considering her as her biological granddaughter. She lived with Ly Binh and her mother-in-law for a while. During the stressful epidemic at the beginning of the year, she did not get to see her grandchildren often, calling every day to talk. In November 2021, Mia attended the birthday party of Ly Binh's mother.
As for Ly Binh, he said he loved his wife's stepchild very much. "Mia appeared in this love like an angel. Binh worries when Trinh and Binh are angry with each other, how will Binh meet Mia. Ly Binh's biological mother loves Mia very much.", shared by Ly Binh. Even when decorating the wedding stage, Ly Binh also agreed with his wife to create a meaningful gift for Mia. "The meaning of the wedding party on April 25, 2022. Three old trees in the lobby represent their family: Ba Binh – Mother Trinh – Mia. Soap bubbles, bubbles, cold smoke, a wish tree on the stage, a giant cake, a sparkling starry screen, a cute little cartoon gift on the table, and children like Alice lost in the land. fairyland. All are gifts from parents for their children – Mia.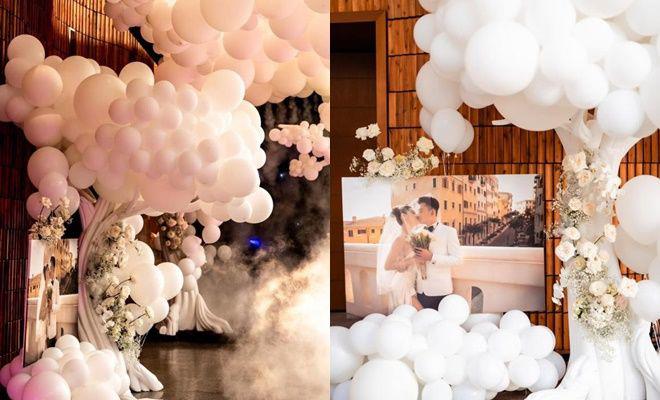 Wedding space decorated for Mia.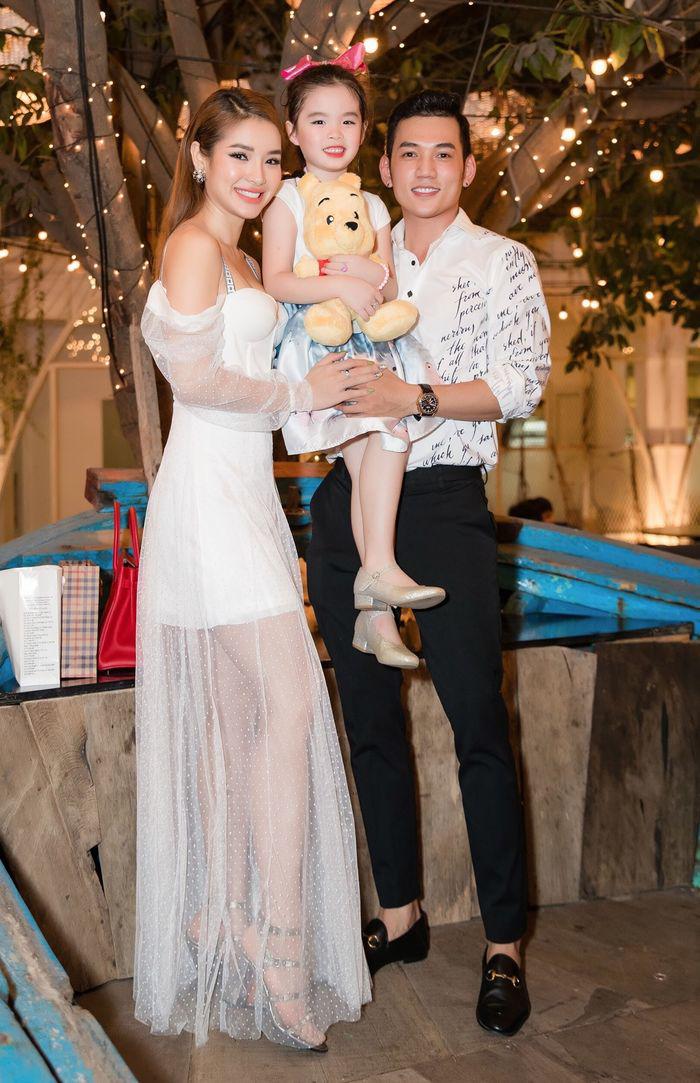 Mia and Ly Binh have been close friends for a long time.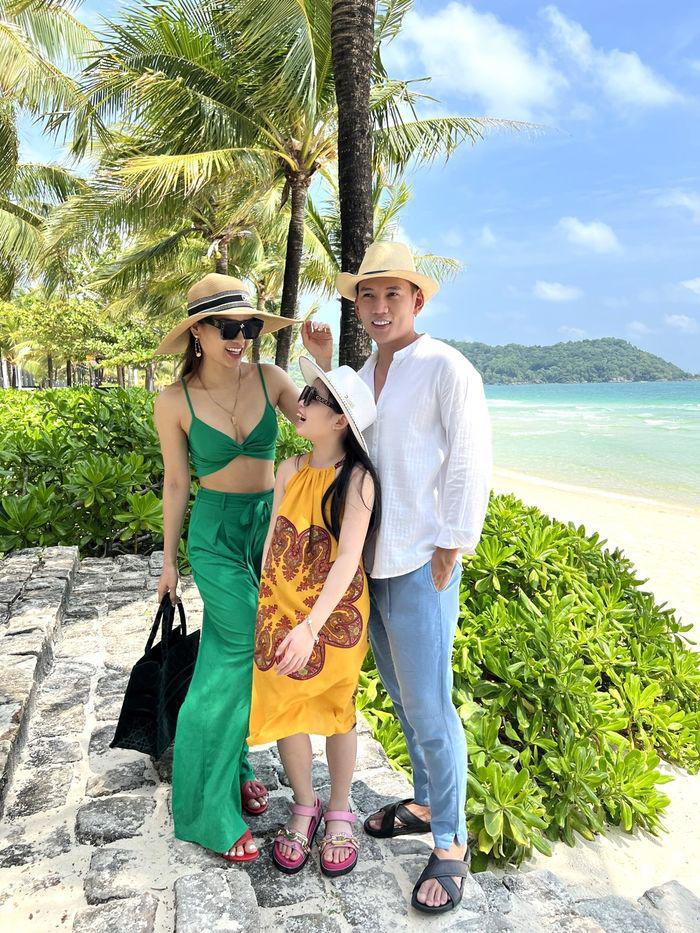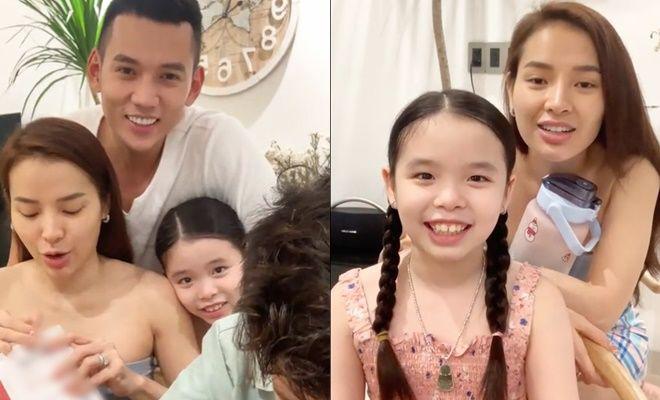 After the wedding, Phuong Trinh comfortably showed off her family's happiness.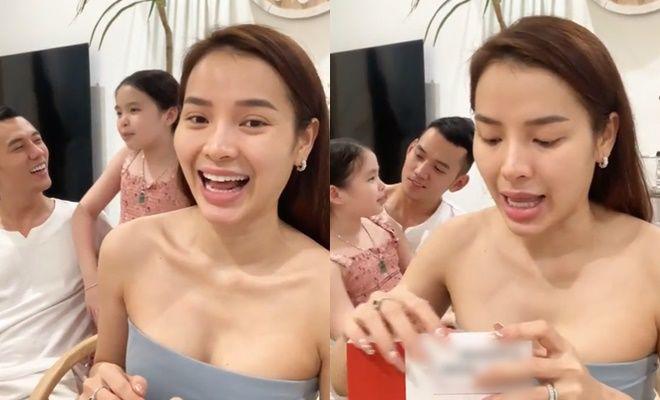 Two three children showing affection for each other are noticed by netizens.
You are reading the article
Being told to raise people after marrying Phuong Trinh Jolie, Ly Binh behaves like no other

at
Blogtuan.info
– Source:
Eva.vn
– Read the original article
here