The scandalous marriage with ex-wife Luong Hoang Anh
The marriage between Huy Khanh and Luong Hoang Anh has caused a lot of public opinion. The pair of "sisters" who are 7 years apart from each other officially got married in August 2005 with the promise "we belong together forever" regardless of the difference in beauty or age.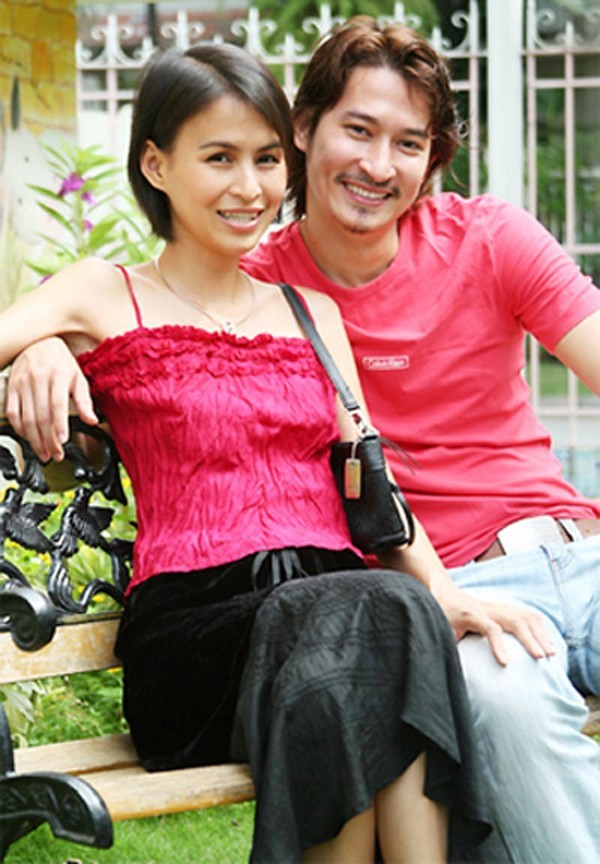 But that "forever" love lasted only 4 years, the couple suddenly announced their divorce in 2009. At that time, netizens made a fuss when the ex-wife accused Huy Khanh of having an affair and pointed to the female name. Actress Kim Tuyen is the third person to break up this marriage.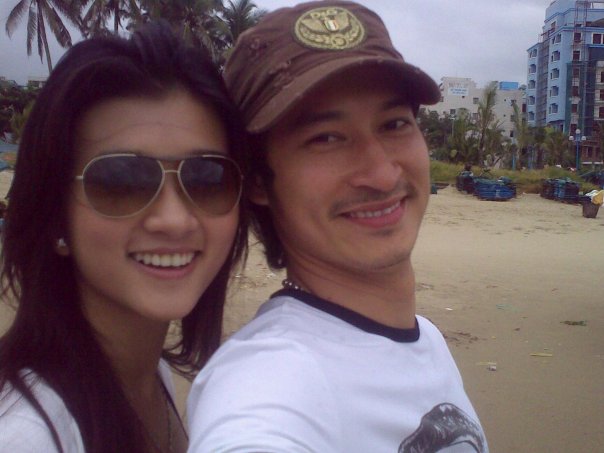 In response, Huy Khanh also accused his ex-wife of being selfish. Before, the two gave each other many compliments, now it is a lot of criticism and bitterness.
At the end of the scandalous love story, businessman Luong Hoang Anh adopted his son, and the actor born in 1981 decided to continue pursuing his career and find new happiness.
Full happiness at the age of 41
Soon after the divorce, rumors of love between Huy Khanh and Kim Tuyen dissipated, but he made Mac Anh Thu pregnant before he was married. Nearly a year after giving birth, having suffered enough scandals from public opinion, Mac Anh Thu boarded a flower car in 2012, becoming Huy Khanh's second legal wife.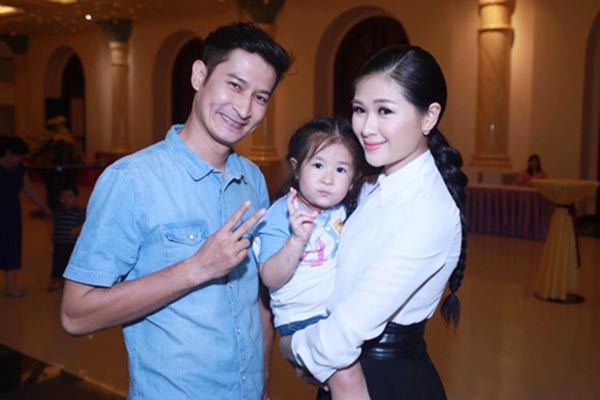 At the time of getting married, many people could not help but worry about Mac Anh Thu when he accidentally married the famous peach boy of Vbiz. From co-star Tang Thanh Ha, ex-wife Hoang Anh to Kim Tuyen, people are too familiar with the noise and suspicion of Huy Khanh's love. Therefore, many people believe that Mac Anh Thu cannot stay with the actor for too long.
But the truth proves that everything has changed. Beside Mac Anh Thu, Huy Khanh had a little daughter. The actor wholeheartedly worked, focused on earning money to take care of his new family.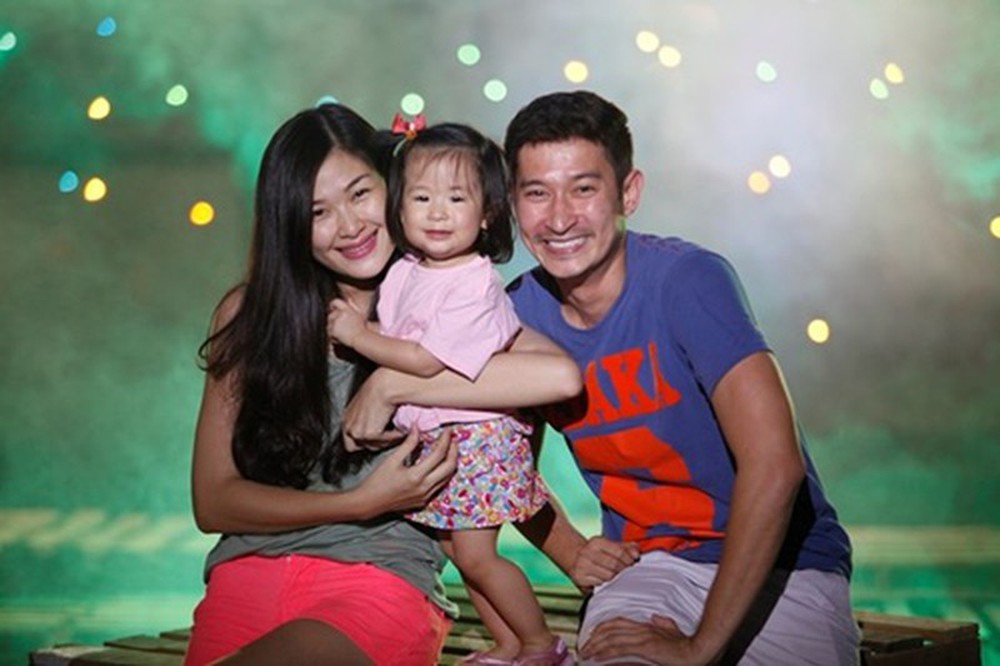 Since the divorce from Luong Hoang Anh, Huy Khanh has acted in more movies, an average of 4-6 films a year. In it, he has many main roles that leave an impression in the hearts of the audience such as A love story in a strange land, The bride is in war, The house of Mr. Hoang has a ghost, Flipping his face,….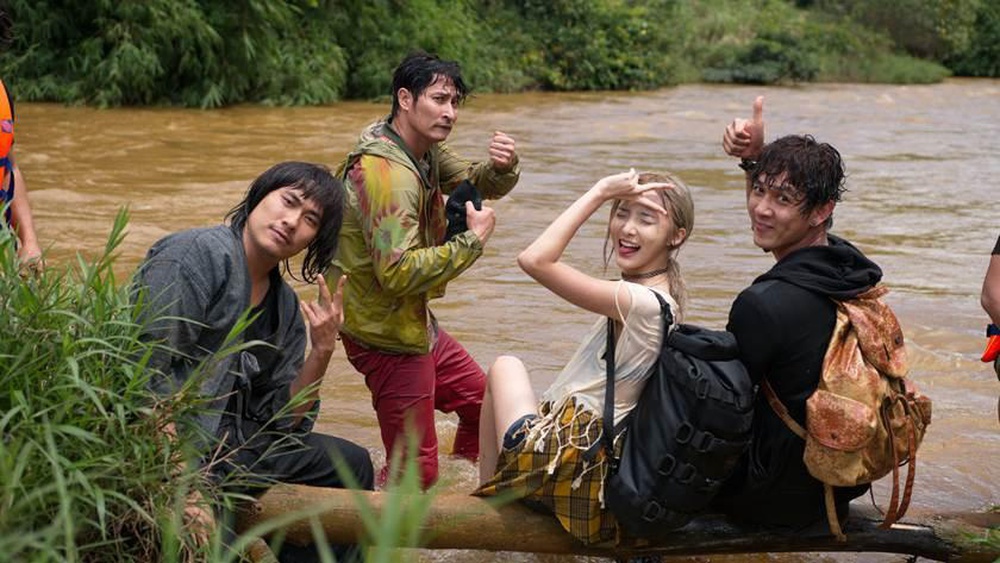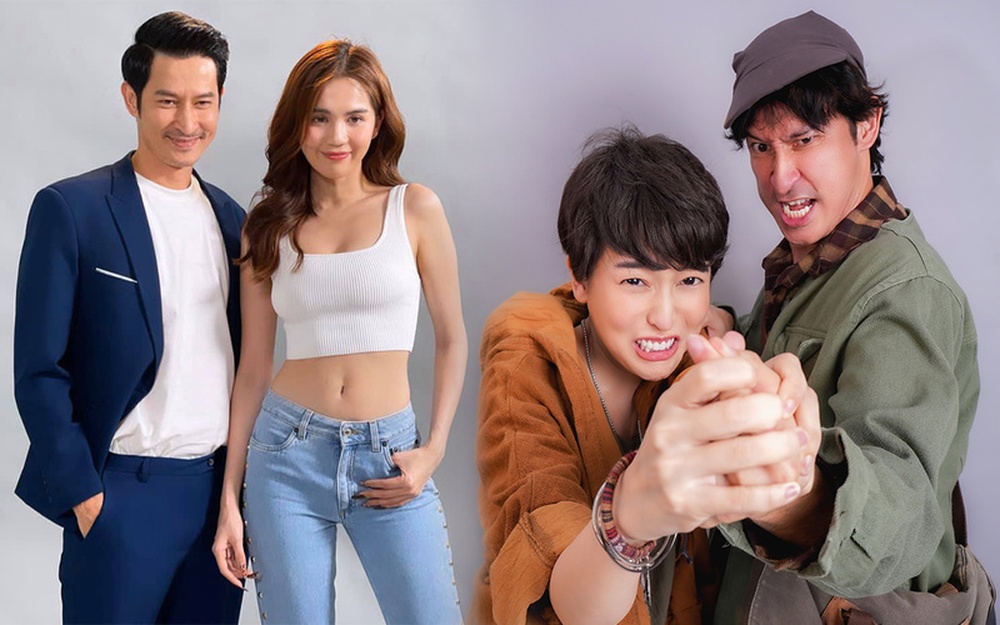 In addition, Huy Khanh also tried and succeeded as a TV MC. In his spare time, he helps his wife take care of children and sell goods online, becoming an exemplary father and husband.
After the divorce, the ex-wife many times kicked and teased Huy Khanh and his new family. However, the actor chose to be silent to avoid making noise and protect his small family from unnecessary scandals and marketing.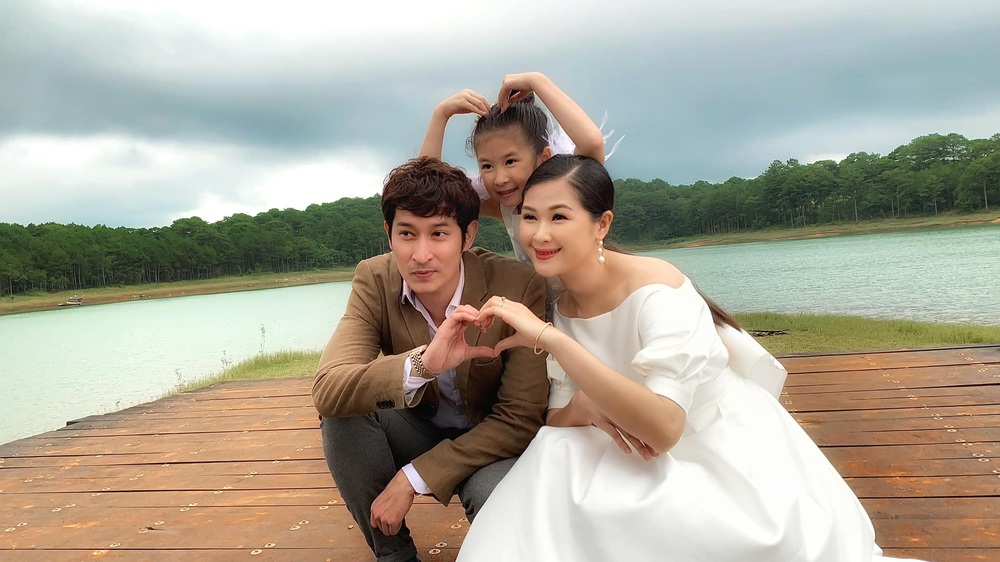 Fast forward 10 years have passed since Huy Khanh married Anh Thu, the couple still maintains a very happy family life. Now, while Luong Hoang Anh is constantly disappointed by his degraded beauty and many negative statements, Huy Khanh still retains his handsome and pompous look at the age of 41.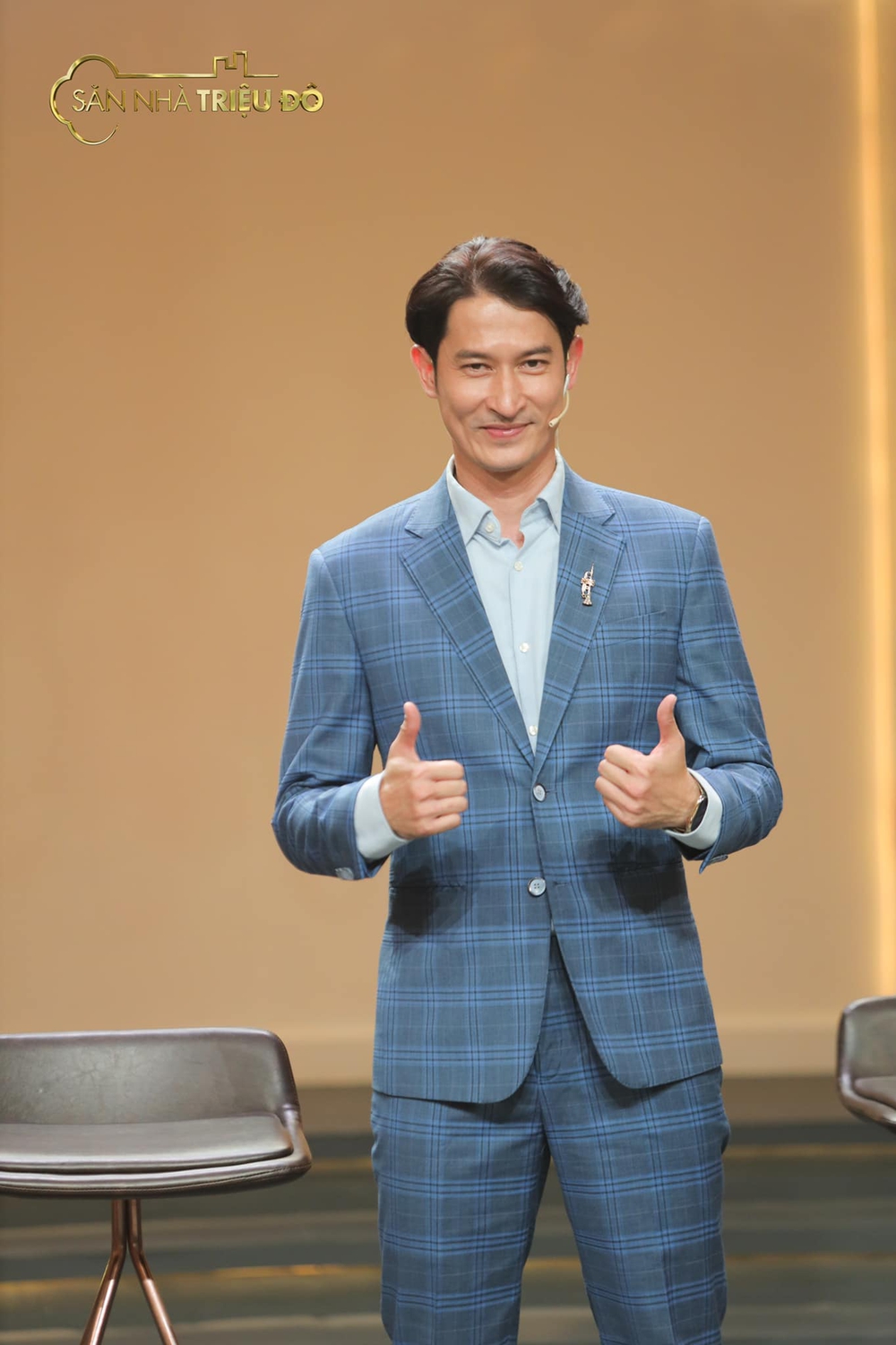 In his acting career, in the past few years, Huy Khanh has continuously returned to movies Face-to-face: The house has guests, the call of fate, the 17-year-old fool,… to television like Secret 69, Law of Heaven, Karma of Life and Death, Common Mistakes…
Besides, he also participated in many TV shows as an MC such as The perfect father, The guy – her story, Coffee with the gentleman, Hunting for a million dollar house,… Undeniably, the older Huy Khanh is, the more solid steps he has taken in his career, no longer considered an actor who relies on noise and scandal to become famous as before.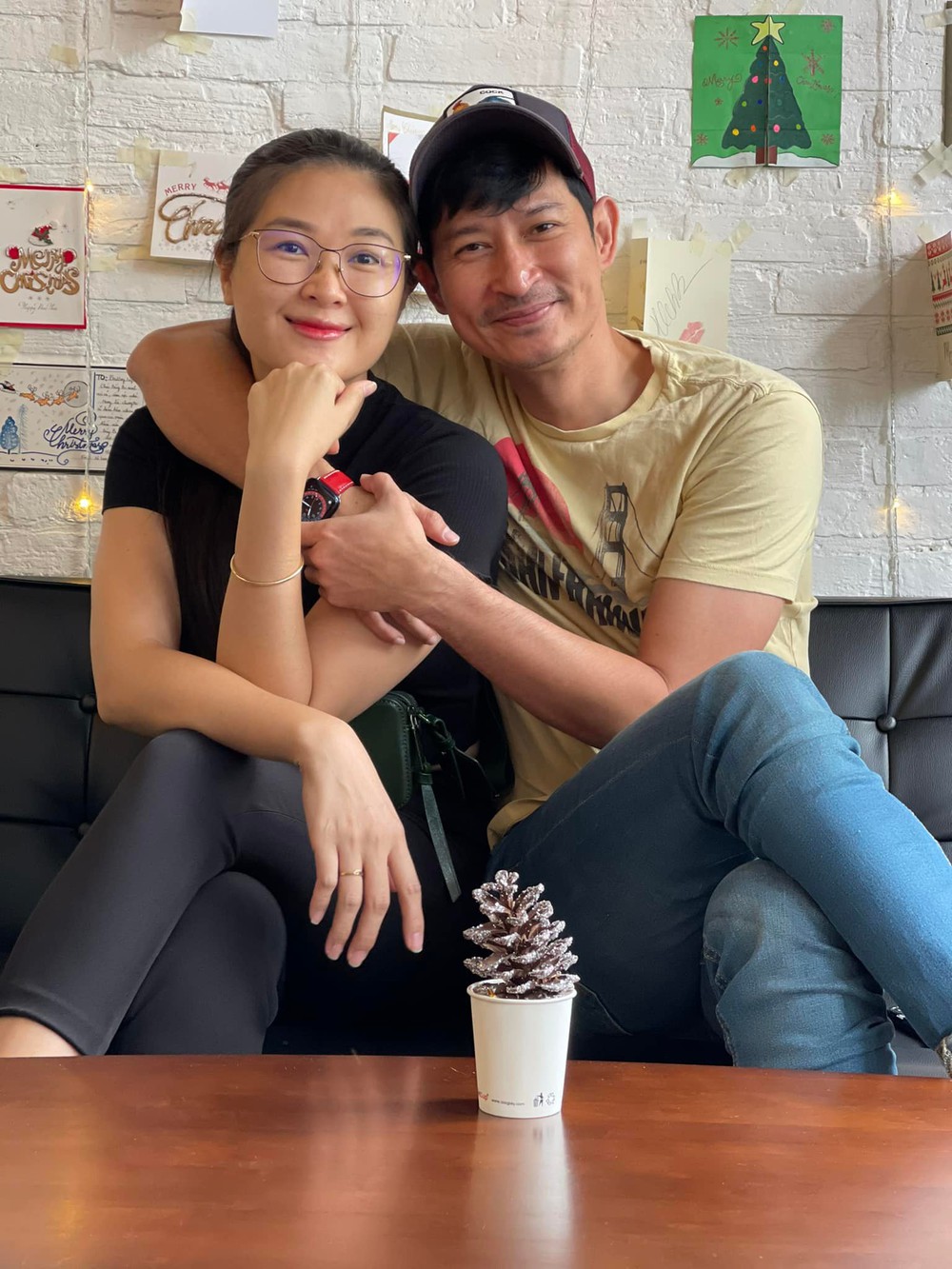 Huy Khanh often shows off sweet moments with his wife and children on his personal page.
After getting married, Mac Anh Thu decided to give up his career to become a solid supporter to help Huy Khanh develop. On his personal page, the actor often shares a series of family photos, happily with his wife and having fun and taking care of his daughter.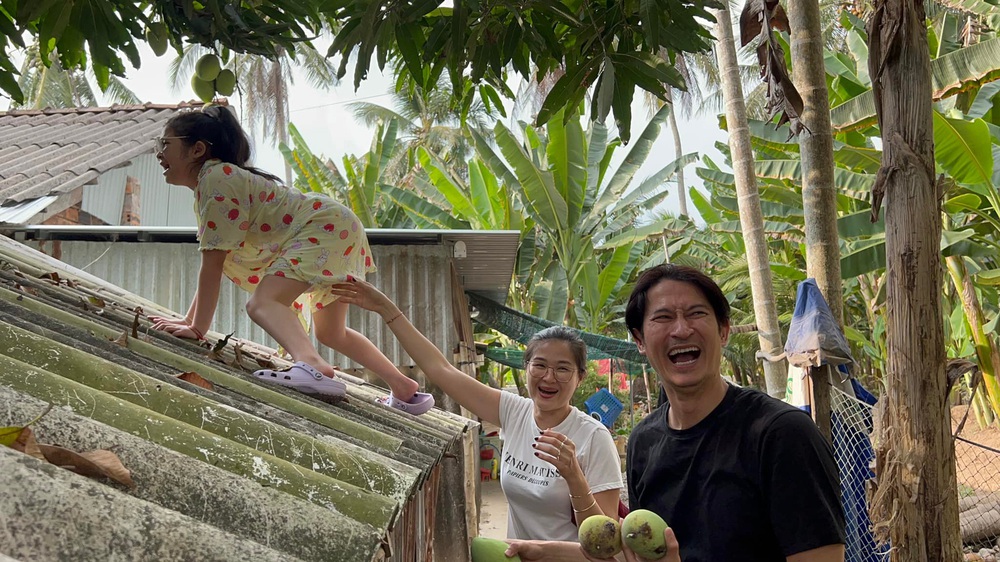 The whole family is very warm and happy.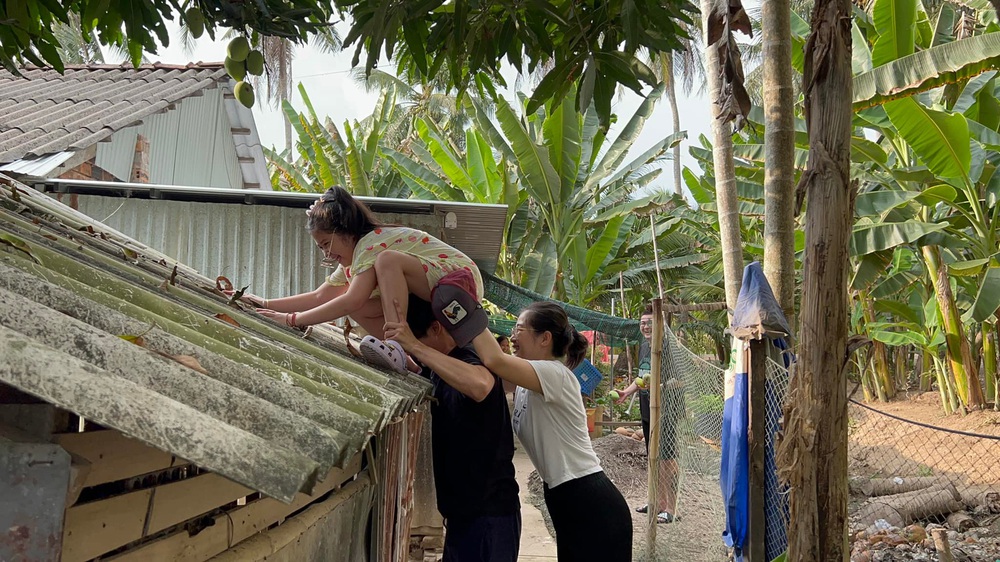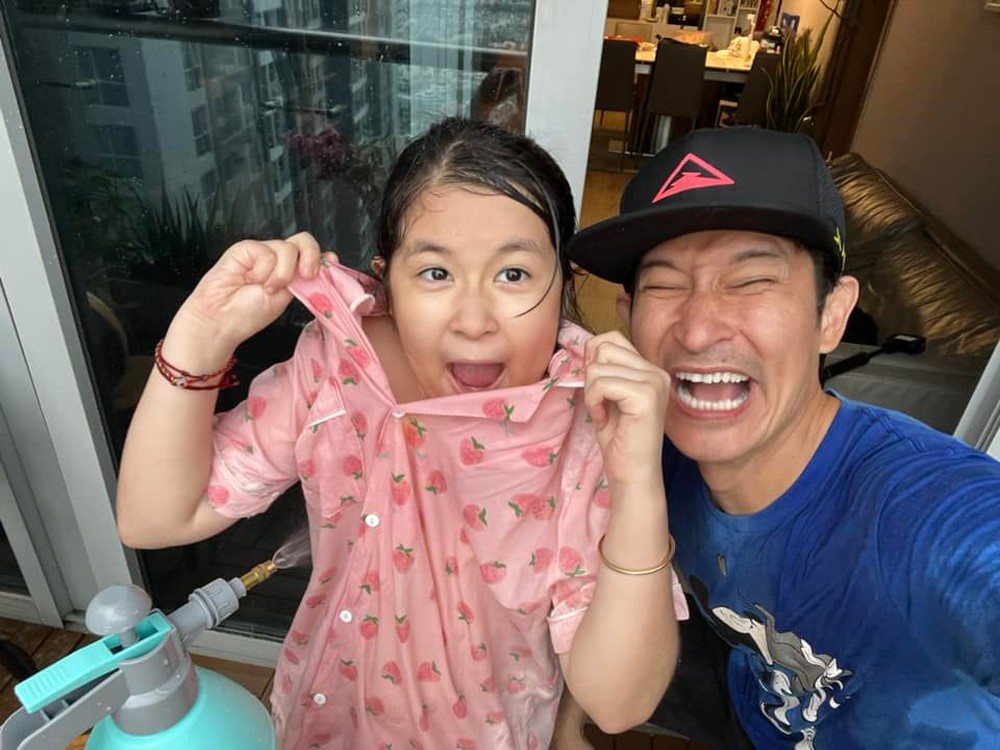 At the age of 41, Huy Khanh has a thriving career, a happy and peaceful family. Looking at the current actor's life, fans can't help but admire and congratulate the peachy romantic man who has found his perfect destination.
https://soha.vn/huy-khanh-tuoi-41-tim-duoc-hanh-phuc-hau-ly-hon-hoang-anh-nhan-sac-su-nghiep-thang-hang-20220430092145382.htm
You are reading the article
Finding happiness after divorce Hoang Anh, beauty, career promotion

at
Blogtuan.info
– Source:
Soha.vn
– Read the original article
here