Business
Hong Kong people flock to Singapore to buy houses
After 8 years living in Hong Kong (China), Mr. Jonathan Benarr decided to move to Singapore, partly due to too much pressure from the strict blockade orders.
"Being in Hong Kong is fun," he told CNBC. "However, when you start to feel bored or want to start a family, Singapore will be a more suitable destination."
As more and more people like Jonathan decide to move to Singapore, house prices in the lion island nation have skyrocketed. In the first quarter of 2022 alone, rent costs increased by 4.2%, according to the Urban Redevelopment Authority.
"We know some Hong Kongers want to move to Singapore, and this is contributing to the skyrocketing rents," said Leonard Tay, head of research at real estate agency Knight Frank Singapore.
However, this is not the only reason that pushes up house prices in Singapore. According to CNBC, the increase in demand for real estate types after COVID-19 by young people who want to move out or workers who want to find temporary accommodation has made renting and buying houses in Singapore. become something of a luxury.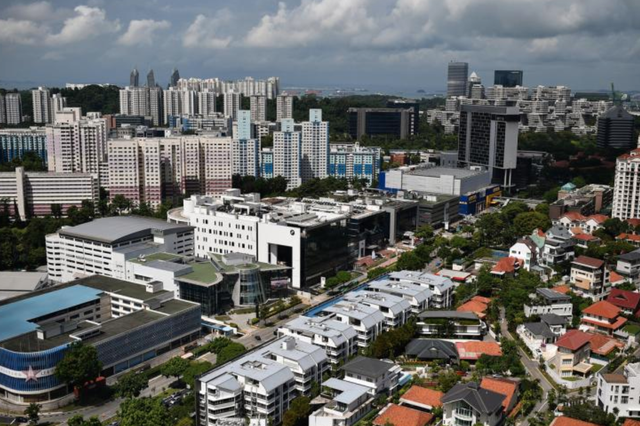 More and more Hong Kongers (China) are moving to Singapore
It is known that in Hong Kong (China), resident guests must be isolated for at least 7 days in a hotel and tested for COVID-19 many times. Meanwhile, Singapore has gradually eased its blockade and quarantine measures since September. Even, up to the beginning of this week, vaccinated tourists will not need to be tested.
"It feels like Hong Kong is going slower," said Benarr, real estate director at The Mandala Group. "This used to be a busy place, but now it doesn't seem to be interested in international exchanges anymore."
In response, the Hong Kong (China) Information Services Department cited Chief Executive Carrie Lam's speech at the end of March, saying that Hong Kong is still balancing between the risk of an outbreak and the prevention measures. radiate. This helps Hong Kong to both solve social needs, develop its economy and improve people's lives.
"We cannot be too harsh, and the tolerance of the people is always one of the factors that Hong Kong needs to consider to come up with the best epidemic prevention measures," said Carrie Lam.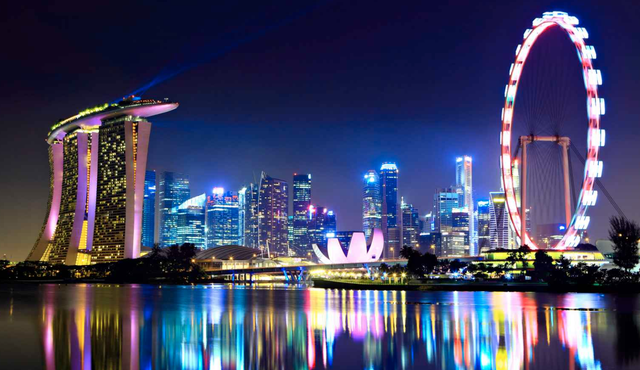 The number of visitors from Hong Kong to Singapore nearly doubled in the first 2 months of the year
According to the Singapore Tourism Board, the number of visitors from Hong Kong to Singapore has nearly doubled in the first two months of the year. In March, this number continued to increase by more than 110%. According to Singapore-based startup Hmlet, the number of bookings increased "exponentially" in January, with Hong Kong (China) guests alone increasing by 25% between December 2021 and December 2021. January 2022.
"The booking rate decreased slightly in February and March, but was still higher than in the previous months," said Giselle Makarachvili, the company's CEO.
According to data from Hmlet and Far East Hospitality, guests from Hong Kong to Singapore will receive reservations for at least 2 weeks. Most of them settle down for about 12 months, then choose whether to return to their homeland or not.
"Interesting. Some people originally planned to come here for tourism, but switched to staying permanently," added Makarachvili.
In addition, according to Tan Chia Hui, head of hotel operations and serviced housing, the increased demand for rental housing is partly due to businesses looking to find temporary accommodation for employees. They will rent for 1 to 3 months, for large apartments with 2 to 4 bedrooms.
"This shows that foreigners who move to Singapore to work want to bring their families with them," she said.
According to: CNBC
https://cafebiz.vn/nguoi-dan-hong-kong-do-xo-toi-singapore-mua-nha-20220429235739555.chn
Following the Economic Lifestyle
You are reading the article
Hong Kong people flock to Singapore to buy houses

at
Blogtuan.info
– Source:
cafebiz.vn
– Read the original article
here