Giải trí
How to make soft minced potato chips at home, delicious and easy to make
Here is a dish with common ingredients, easy to prepare and loved by many people. Men and women, young and old, love to eat.
Potato is a cheap raw material, contains a lot of starch and provides a lot of energy for the body. Minced meat is high in protein. Potatoes and minced meat combine to create a dish that is both nutritious and delicious.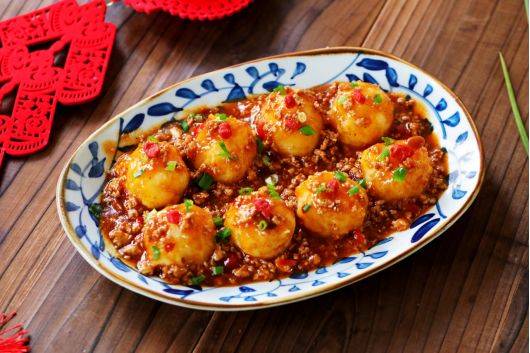 Here's how to make delicious, nutritious potato chips.
Materials to prepare: 200g pork (you should choose lean type with a little fat), 2g salt, 2 potatoes, cooking oil. Pork will secrete a little fat so it doesn't need too much cooking oil, 2 tablespoons of soybean paste, 1 branch of scallions, 2 tablespoons of soy sauce, 1 tablespoon of oyster sauce, 1 teaspoon of starch, 1 teaspoon of ketchup, 1 teaspoon pepper and a little filtered water.
Cooking:
Step 1: Peel the potato, then cut it into small pieces or diced. Bring the water to a boil, blanch the potatoes in the water, then take them out, put them in a bowl of cold water for a bit, then put the potatoes in the steamer for 5 minutes.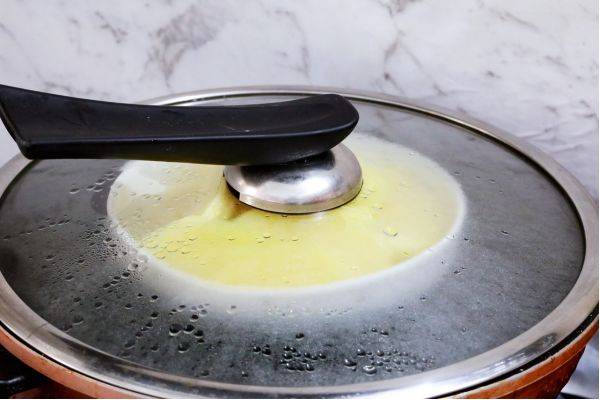 Step 2: Clean the pork and then use a meat grinder to puree it, if you don't have a grinder, you can use a knife to mince it. Wash the green onions and cut them into small pieces.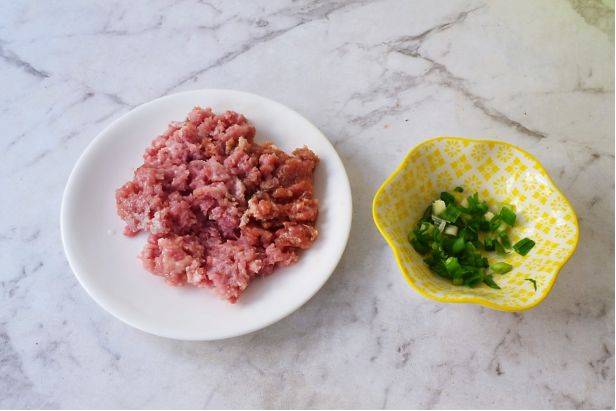 Step 3: Pour all the spices into the bowl, add water, stir well, season with 1 teaspoon salt and stir well.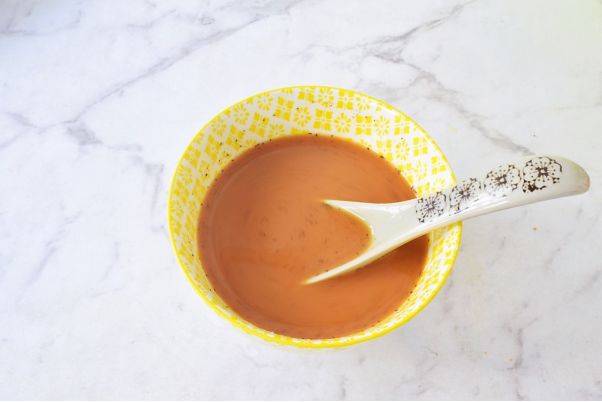 Step 4: Take the cooked potatoes, mash them with a fork, then knead them into small equal balls, put on a plate for later use.
Step 5: Pour a little cooking oil into the pot, after the oil is hot, pour in the minced pork and stir-fry until the pork turns white, then add 2 tablespoons of soy sauce and continue to stir-fry. Pour in the prepared soup and cook on low heat, when the soup in the boiler is thick, it can be used.
Step 6: Pour minced meat sauce on the plate of potato balls, then sprinkle finely chopped scallions on top.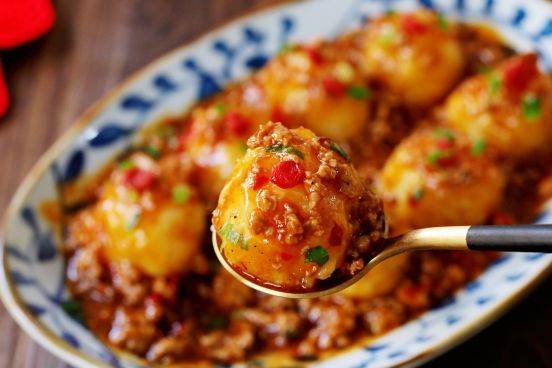 Cooking tips:
1. After cutting the potatoes, remember to blanch in water to remove the smell of soil clinging to the potatoes, otherwise it will affect the taste of the dish.
2. Starch is used to thicken the sauce. You can use corn starch or potato starch.
You are reading the article
How to make soft minced potato chips at home, delicious and easy to make

at
Blogtuan.info
– Source:
24h.com.vn
– Read the original article
here