Readers of Tin Dang asked about health insurance card renewal:
Currently, I am a recent graduate, my health insurance card expires on December 31, 2021.
I want to ask that while waiting for my self-renewal of health insurance (1 year payment) according to family, if later the company signs an official contract and pays insurance for me, my health insurance will If I close by myself, will it be cancelled?
I heard that if I pay my own insurance but then the company also pays for me, my self-pay card will be invalidated and can't be used anymore, is that correct?
In case my card has to be paid before March 31, 2022, it will be counted as 5 consecutive years, right?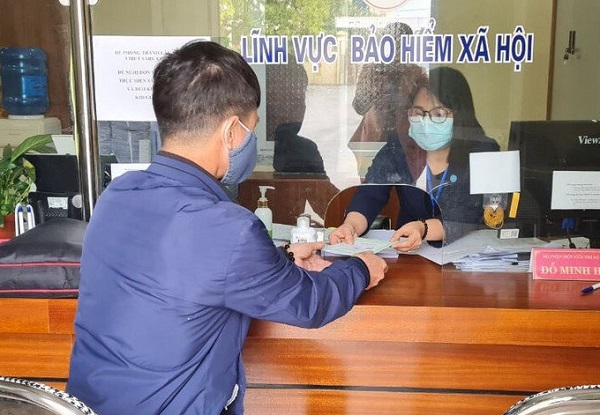 Vietnam Social Insurance responds to readers regarding regulations on extending health insurance cards.
Vietnam Social Security replied:
Regarding participation in health insurance for 5 consecutive years:
According to Clause 5, Article 12 of Decree No. 146 of the Government in 2018 stipulates: "….The duration of continuous health insurance participation is the period of use indicated on the next time the health insurance card follows the previous one.
A person who participates in health insurance for 5 consecutive years is a person who has an interrupted period of participation in health insurance not exceeding 3 months".
According to the content of the question, your student health insurance card is valid until the end of December 2021, to avoid interruption of health insurance, people just need to go to the collection agent of social insurance and health insurance of the commune People's Committee of the ward where they live. residence or post office, notify the social insurance number (provide the old health insurance card code), pay the contribution to household health insurance.
Regarding both participation in household health insurance and compulsory social insurance:
Pursuant to Clause 7, Article 1 of Law No. 46/2014/QH13 dated June 13, 2014 amending and supplementing a number of articles of the Law on Health Insurance, which stipulates that a person is concurrently belonging to many different beneficiaries of health insurance as specified in Article 2 of this Law. 12 of this Law, the health insurance premiums will be paid according to the first person who is identified in the order of the subjects specified in Article 12 of this Law.
Compared with the above regulations, when people go to work at the company, they will participate in group 1 health insurance (paid by employees and employers) and previously issued health insurance cards according to group 5 (group of households). will be notified of the reduction and the social insurance agency will refund the health insurance premiums to the people.
It is recommended that people contact the social insurance agency where they participate in health insurance according to the household to be refunded according to regulations.
You are reading the article
How to renew health insurance card in 2022?

at
Blogtuan.info
– Source:
Eva.vn
– Read the original article
here