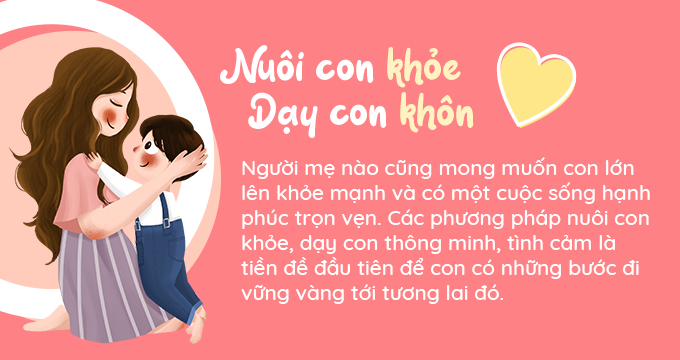 Many parents are looking for ways to improve their children's intelligence, but most do not realize that talking every day can help children improve memory, increase IQ.

Talking helps children enhance memory, improve IQ?
A study from Harvard University, the Massachusetts Institute of Technology and the University of Pennsylvania. They conducted a study with more than 30 children aged 4-6 years old in the city of Boston (USA). The results show that, besides reading books, children who talk to their parents regularly will improve their memory and become smarter.
After observing brain activity and analyzing recordings of children and parents' interactions, the researchers found that children who talked to their parents regularly had stronger motor language areas. .
This is the area of ​​the brain that focuses on speech production and language processing. When children talk a lot, the motor language area will be active. Thereby, children who are communicated regularly will score well in language tests.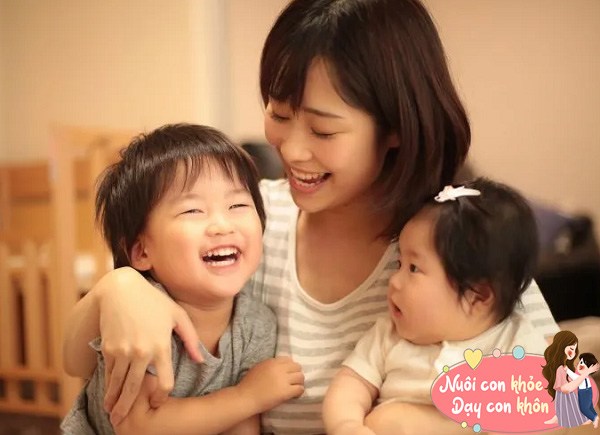 Research proves that parents talking every day can help children improve memory, increase IQ.
In addition, family background does not completely affect children's language skills. Regardless of social status, children who are communicated regularly will have more prominent language skills. Brain activity is not related to the amount of words a child hears, it is strongly correlated with the amount of daily conversation.
Children learn from those close to them every day by observing and imitating. In addition to learning from the environment, infants learn how to develop language from their parents, including spoken language and body language.
Talking fosters family relationships and develops children's social skills. When talking and exchanging, children have the opportunity to develop many skills at the same time such as thinking, criticizing, sharing, and listening.
In general, if the conversation always takes place in a very comfortable and pleasant state, the parent-child relationship will be more attached, and the child will be more receptive.
Because the atmosphere is comfortable and there is no learning pressure, it can motivate children to think about their content at a certain point of knowledge, which stimulates unconscious memory.
3 main points parents need to grasp to help children enhance memory, improve IQ
Guide children to use pictures well to memorize
One of the secrets to helping children have a better and smarter memory is to be able to build an orderly memory sequence. According to memory psychology, our brain prefers visual memory. The weirder the association, the easier it is to stick in our mind and the less likely it is to forget it.
Therefore, when teaching children how to memorize, they should learn how to guide their children to use pictures to memorize in order from simple to complex..
For example, to recite a passage, you might ask your child to circle the most important visual elements in the passage in the morning before drawing a picture.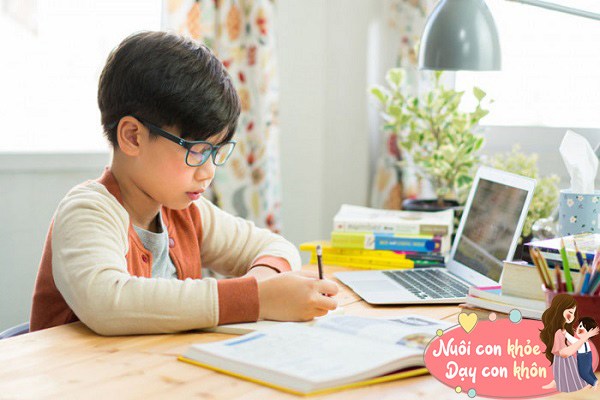 Children's intelligence can be improved well if the right method is applied.
You can also use bright and rich colors to make the whole picture brighter, so that the child will have a deeper impression.
As children get older, parents can try to get children to imagine a picture in their head without drawing. Imaginary pictures can be more imaginative, helping to inculcate memory points in children.
Expansion properly can strengthen the memory deep in the child's brain
When we want children to recall a particular event, that is not usually the first reaction, the first thing that comes to mind is derived from the details surrounding that event.
For example, when a child remembers a fairy tale, the first thing that comes to mind is not the whole story, but the style of drawing in the picture book, and the emotions the child feels when reading the picture book.
These details are memory passages located deep in the brain and they have an impact on a child's ability to improve memory.
When it comes to memorizing a word, reading it 30 times does not guarantee that the word will be remembered. But if they know how to turn that word into a story, or a song, they can remember it very quickly.
Parents when developing memory for their children should pay attention to expand the approach, which is both logical, vivid and interesting, this is the most ideal method of memorization.
Give me faith
In a study called "Believing you can be smarter makes you smarter", psychologists conveyed a message to students: IQ is not fixed but can change. and increase.
The researchers found that the students who received this message performed better and were more serious in their studies than the rest of the students. For parents, this finding could set a clear path.
This is a simple but highly effective method. Tell your child that he is smart and express hope for his intelligence. At the same time, let them know that they can be smarter every day if they work hard and practice.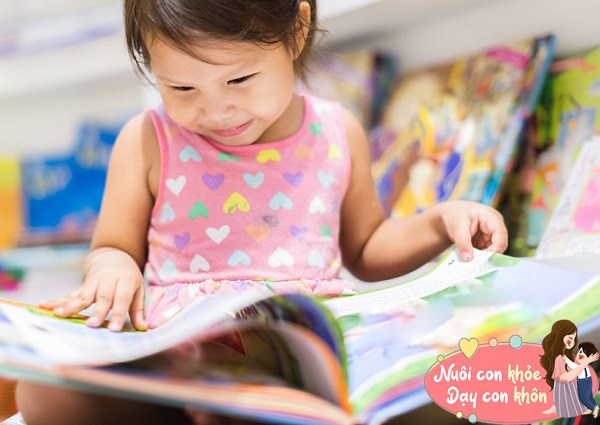 Regularly reading picture books can stimulate children's brain development better.
You are reading the article
If you want your child to be exceptionally intelligent, talk to your child every day

at
Blogtuan.info
– Source:
Eva.vn
– Read the original article
here