Học Đường
Life Style
Once considered a "failure" with good conduct, a Vietnamese male student won a full Master's scholarship and became a Big 4 manager at the age of 25.
Big 4 is the phrase "dream" of economists. This is the common name of The world's top 4 multinational auditing firms include: Deloitte, Ernst and Young (EY), KPMG and Price Waterhouse Cooper (PwC).
To work here, candidates will have to go through tough recruitment rounds. Even after going to work, you still have to "plow" to study every day to have the opportunity to continue working for a long time. However, the remuneration to work is also very good, and it is also a guarantee of quality in the job application.
Recently, Mr. Le Cong Minh (currently studying in an International Management program in Italy) inspired his story of going to work. Minh decided to go to Poland to work as a project manager for Deloitte in Central Europe – one of the branches of the group known as the "Big 4 world auditing industry".
Of course, it's not a coincidence that Minh quickly rose to the position of project manager. Behind is also an interesting story of this talented guy: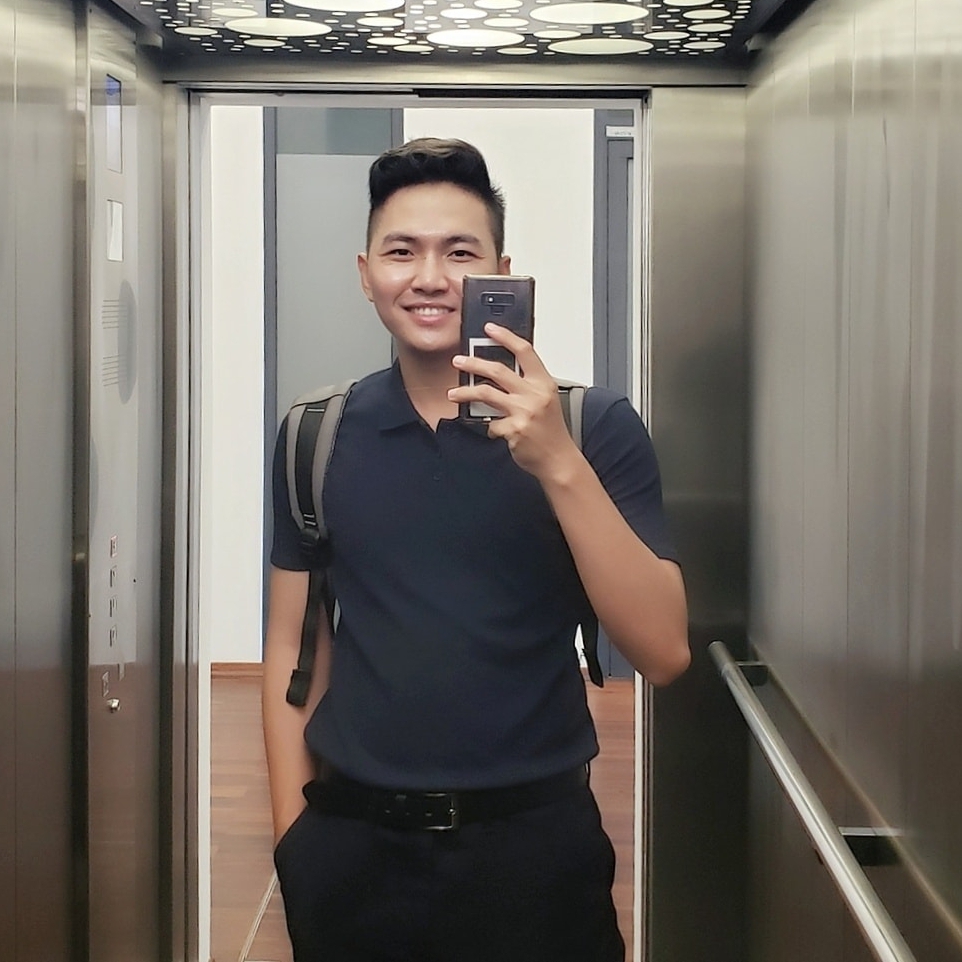 Le Cong Minh
Born in 1996
Graduated from Banking Academy

Top 15 national start-up projects

Bronze Medal of the World Office Informatics Competition

Delegates participating in the Southeast Asian Youth Train in Japan

Full Scholarship for International Management Program in Australia
Good behavior, failed university – How to become a project manager at Big 4
The journey from college failure to managing a series of famous companies
Minh is not the type that was born as a "child of someone else's family". At the age of 18, the male student experienced a shock when his behavior was Good, failing to go to university. A year of attending a school without really wanting to make Minh realize many things.
"That moment is literally a crisis when you don't know where you're going because of. But I consider a crisis to be a necessity so that I can sort out what's really important in life." – Minh confided.
After spending a year of experience with works and charity activities, he was determined to retake the exam and pass the exam to the Banking Academy. After 3 months, he applied as an intern at a famous bank. At the age of 19, Minh was officially admitted to the Head Office as an expert.
At that time, Minh was a rare (and almost only) case of being accepted to work in a bank so early. To the extent that when he posted the story, he was also thought by many to be talking too much about himself.
However, Minh said: "At that time I didn't have too many skills or experience. I worked as an unpaid trainee for 6 months. I tried my best and was always ready to learn more if I didn't know something. in the process of working. Initially, my goal was to do 4 jobs in 4 years of university, but ended up spending all 4 years in a bank because here I was given opportunities and challenges while I was still young. being a trainee – something that not every company can have.
I am a rare case and exception to be accepted as a banker so early. The manager himself had to ask permission from many leadership levels to approve his case. The human resources department even interviewed me again even after working to confirm that I have real capacity."
After graduating from university, Minh was accepted into a technology management position of a famous company. On the verge of career advancement, Minh suddenly came to Italy to study the International Management program when he obtained a full scholarship.
It was not an easy decision, but for Minh it was a big turning point leading to his current job. Minh shared his reasons for studying abroad: "When I was at school, I didn't go to school much, so I always regret not spending much time on studying. When I go to work, I can interact with friends who study abroad, I see that they have very open minds, very creative – What I try to do, I can't get that mindset.
So I want to go back to study again. From here until the age of 30, I don't put much emphasis on earning a lot of money, standing in any position. I just need to pay attention to where I have many opportunities to gain new knowledge. So when there was an offer of a full scholarship to study abroad, I went without thinking much.".
Became a Big 4 manager at the age of 25
Before going to Italy, Minh had traveled to nearly 20 different countries, so he did not encounter too many cultural differences. After going to school for 6 months, Minh applied for a job because he found… studying was too free.
However, applying for a job in Europe is never easy. He applied to many places but was not accepted. Minh said that the most labor-intensive thing in the process of finding a job in Europe is to prepare residency documents along with a work permit.
After many interviews, Cong Minh was accepted to work as Deloitte in Poland – one of the branches of the group that was dubbed the "big 4 world auditing industry". After only 1 month of probationary period, Minh was offered the position of technology project manager.
Currently, Minh's main job is to build plans, assign work and coordinate personnel in projects so that everyone works together to create the best results.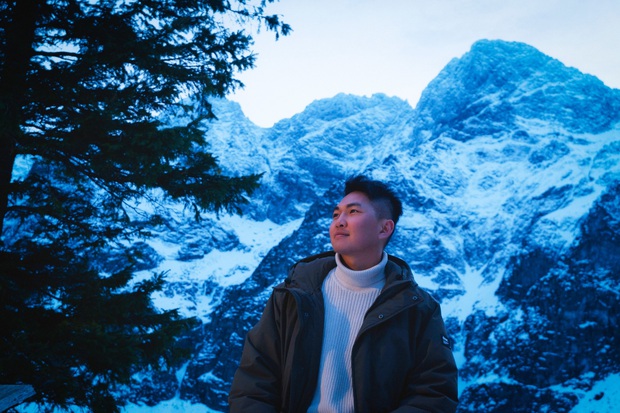 Minh is working as a project manager at Big 4 Group in Poland
To be admitted to the Big 4, Minh advises candidates to have a professional attitude and careful preparation. The "preparation" here is to understand what position you are applying for, what the company needs and whether you fit the company's criteria. Multinational companies also highly appreciate the confident and open attitude of candidates when they want employees to be comfortable and be themselves.
Besides the professionalism and competitive pressure or rumors about Big 4 companies, what Minh is most impressed with in the company is the spirit of trying to help new employees integrate. The guy shared a funny story: "In the past in Vietnam, even though I had foreign friends in my team, I was still used to speaking in Vietnamese. Many of you who didn't understand the native language would have a hard time communicating. Gradually, this formed a habit and made me happy. I was also a bit afraid to work in Poland because I was not fluent in the language, but when I joined, everyone was still very professional.
Like when there is a group of colleagues talking in Polish, if they see themselves passing they will automatically switch to English. Or when added to the chat group, there will always be an introductory sentence with the message "Now you have a new friend, everyone, please use English", so everyone will switch to using English to make themselves less lost.
From a person who was considered a "failure" when he failed university, Minh has continuously worked in 3 big companies with important positions. He believes that there are 3 factors that young people should pay attention to when going to work:
"The most important thing is hard work. I have worked for a long time without pay, but I still study hard. When I see what I need in work, I will learn it. In the past, I worked as a bank and had no knowledge of In this field, I went to study immediately to supplement a banking knowledge course… That is, when I needed something, I would go to school right away, always in a state of readiness for new opportunities.
I often have a not-so-heavy mentality about the position and the amount of salary the company spends. Because I always want to try to work here in the mindset to learn and have new experiences. And finally, the attitude of always helping colleagues, becoming a good colleague, a good friend to them."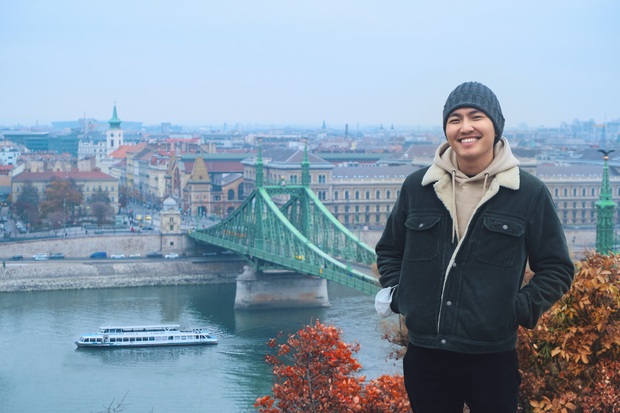 Milestones before the age of 30 and the journey to understanding yourself
Minh set a milestone for himself before the age of 30. He thinks that before the age of 30, he will not put much emphasis on how much money he earns, what position he is working in. Instead, Minh will try to experience a lot, have a lot of living capital so that after the age of 30, he will go to work for his own goals.
However, perhaps because of his relaxed mentality and progressive spirit, even though he does not place a heavy weight on his position, he still succeeds in big corporations.

Minh confided: "Before studying for a Master's degree in Vietnam, I also had a good job for my age. My mother scolded me for having such a good job, but I quit? After a period of hesitation, I also drew it for myself. : Actually, work is just an appearance. What matters is self worth. I believe that the experiences will follow me forever, and the work is only temporary. So no matter where I go, when the value is If you don't change yourself, you will also get the same salary and job."
Minh believes that before the age of 30, I will go to many places and try many different environments to have more experiences
Despite working with a good income, Minh is not a wasteful consumer. The guy buys used phones, discounted clothes or second-hand goods. Gifts given by friends, Minh will use for a long time. However, Minh spends a lot of money on travel and knowledge courses.
After 2 months of setting up a TikTok channel, Minh has earned nearly 67k followers. Minh's videos share about how to work effectively and successful job application skills.
Minh once received mixed opinions when making a video sharing how he talked on the phone when the employer announced the interview schedule. In the video, Minh was commented "tao mai" when he asked the employer a "lot" of questions (for example, will the interview focus on professional factors or talk about "people"), while many who think it's as simple as answering Yes/No.
Controversy over sharing video about how to respond to recruiters when being notified of the interview schedule
Responding to these mixed opinions, Minh said: "I realize that my experience is not suitable for everyone. There are many people who believe that job interviews should be formal and polite. While I want to interview people, keep a relaxed and light attitude. take it easy, it's important to be yourself. I've learned that I should be confident with myself and the knowledge I'm sharing. These are based on my own experience, if it has helped me succeed, I'm confident. it can help many other young people!".
In the near future, Minh plans to complete his master's thesis in international management. He will continue to work at the company and carry out a number of personal plans, including returning to Vietnam before the age of 30.
Photo: Character provided
https://kenh14.vn/tung-bi-coi-that-bai-khi-hanh-kiem-kha-nam-sinh-viet-gianh-hoc-bong-toan-phan-thac-si-tro-thanh- Quan-ly-big-4-when-moi-25-year-old-20220501000036635.chn
You are reading the article
Once considered a "failure" with good conduct, a Vietnamese male student won a full Master's scholarship and became a Big 4 manager at the age of 25.

at
Blogtuan.info
– Source:
Kenh14.Vn
– Read the original article
here