Đời sống
Public holidays April 30 and May 1 of freelance workers
April 30 and Women's HolidayInternational Labor Day 1/5millions of freelance workers are still struggling, struggling with the hot sun to make a living.
Ba Le Thi Thi shared with PV Dan Viet about her assistant job.
"If I have money, I will go to work on April 30 and May 1."
At the age of 59, many people should have retired, but Ms. Le Thi Thi (Hoang Dong, Hoang Hoa, Thanh Hoa) is still bent over mixing lime and mortar for builders.
For the past 12 years, she and her husband have been working with a team of builders to earn money. Before, her family worked as a farmer, sometimes running a market, but her income was not enough to support her children's education, so she had to quit to work as a housemaid.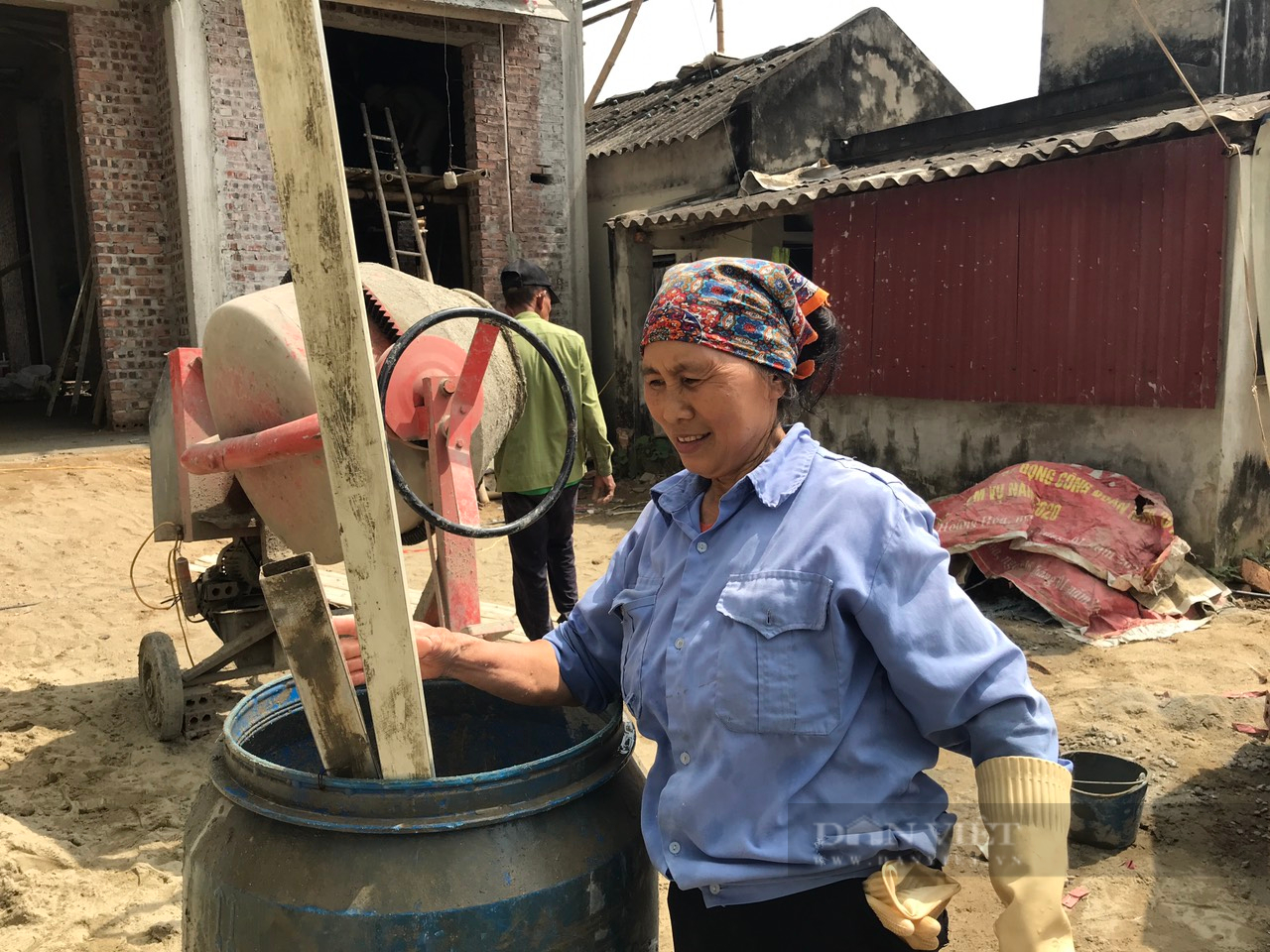 In the midst of the sweltering early summer sun, her face was soaked with sweat, her shoulders were thin, and her hands were still shoveling sand shovels, pouring The oats mix well to create mortar boxes that are supplied to the construction team.
Although the work is hard, but in return for a good income, she and her husband choose this job as their main occupation. "The salary is calculated by working days, each working day is 300,000 VND/person/day. The salary is high, but not every month has enough working days, so the income is erratic. 7-8 million dong, but there are also 4-5 million dong a month," said Thi.
Ms. Thi said that the family has 5 children, the oldest children are all married, only the youngest is a student. Her age is old, but because her children are still studying, the couple have to work hard for a few more years.
With a small body, she had to carry 30-40kg of lime mortar, sometimes she also felt exhausted.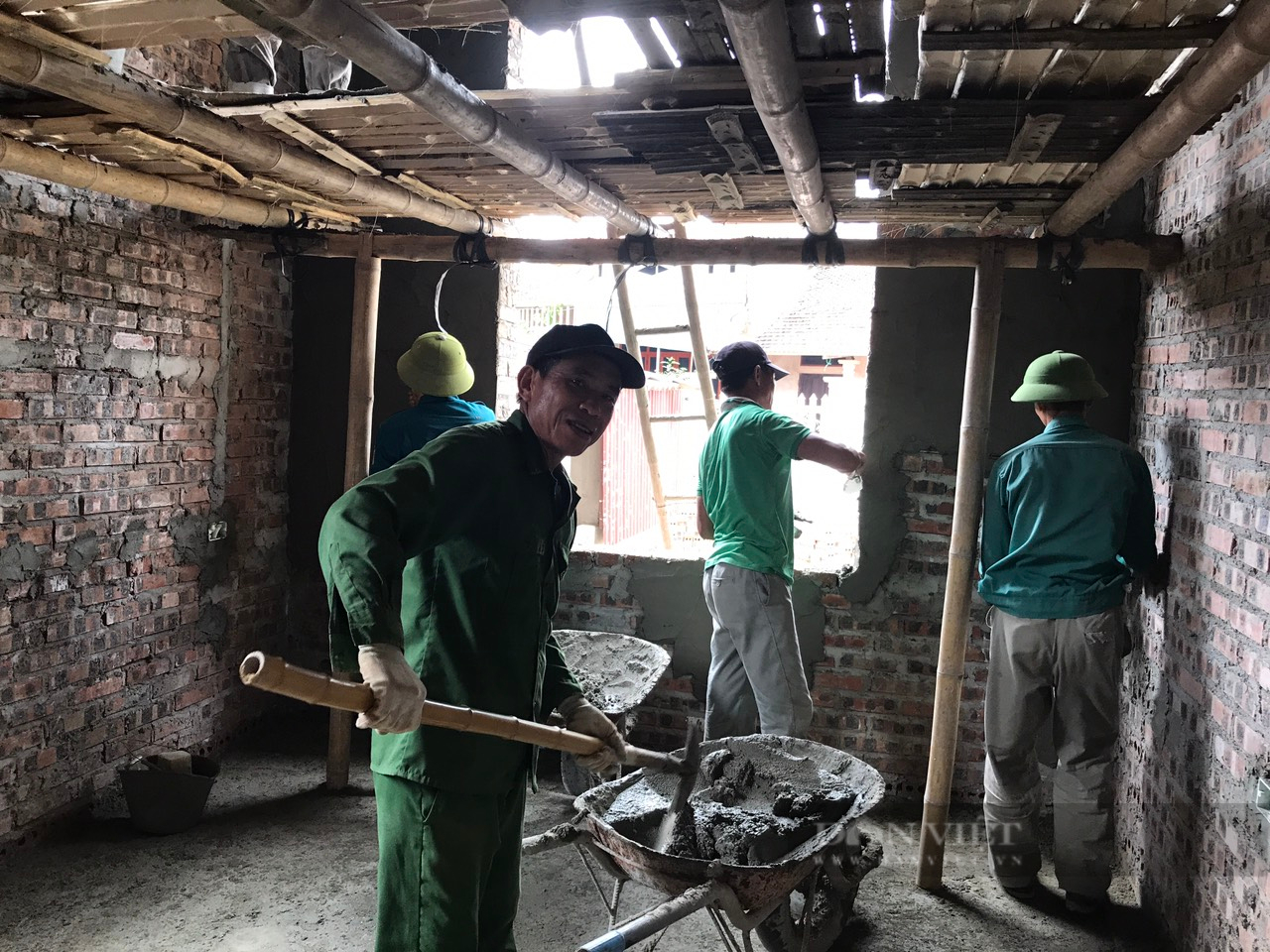 "You don't have to do a lot to get used to it. Now that you're old, you'll often fall ill when you encounter erratic weather. Even though you know that, you still have to try, it's all for money," Ms. Thi shared.
Ms. Thi said that she, like many other migrant workers, only knew about 4/30 holiday It's not like there's Day in the world International Labor Day 1/5 to honor all workers in the world.
Never been on a holiday on April 30
Ms. Nguyen Thi Nguyet (65 years old, Dai Mo, Nam Tu Liem, Hanoi) is one such woman. On sunny days as well as on rainy days, Ms. Nguyet sits on the sidewalk, next to the FLC Dai Mo apartment building to sell some vegetables and fruits.
"The country currently has 54 million employees, of which nearly two-thirds are in the informal sector. Very few of these have social insurance (only 1.1 million workers) and health insurance. A solution is needed. supporting the protection of freelance workers such as: increasing labor safety assurance; supporting them to participate in voluntary social insurance; strengthening labor law policies… for them".
Ms. Nguyen Thu Giang – Deputy Director of the Light Community Health Development Institute (Light)
Ms. Nguyet said that in the past, when she was young, she worked as a farmer, then went to the street to sell fruit and vegetables, and walked until she scratched her skin. One day, she walked 20-30km on the old streets to sell goods. Now that she is old, her health is weak, she chooses to sit in a corner of the sidewalk, wholesale vegetables to earn money to go to the market and live day to day.
"I don't have a salary (pension -PV), I'm not rich, so I still have to work if I don't work. If I don't work, I don't have food, so rain or shine, I still have to sit," said Mrs. Nguyet.
Recalling the past time, she still felt afraid. Her husband was sick, and she had to bear the burden of raising two children by herself. Many times, she thought that she wanted to apply for a job in a company to make it easier. When she got old, she had a little pension, but no one took care of the housework or sent her children to school, so she had to work as a freelancer.
When the reporter asked if the holiday was coming soon, would she take a break from work to go out with her family, Mrs. Nguyet smiled wryly, she said she also wanted to go very much, but she was old, and she was not used to being car sick, so she stayed at home.
Ms. Nguyet said that she is 65 years old, but she has never heard of International Labor Day. She only knew about April 30, but didn't know that there was still a day in the world dedicated to workers called "International Labor Day".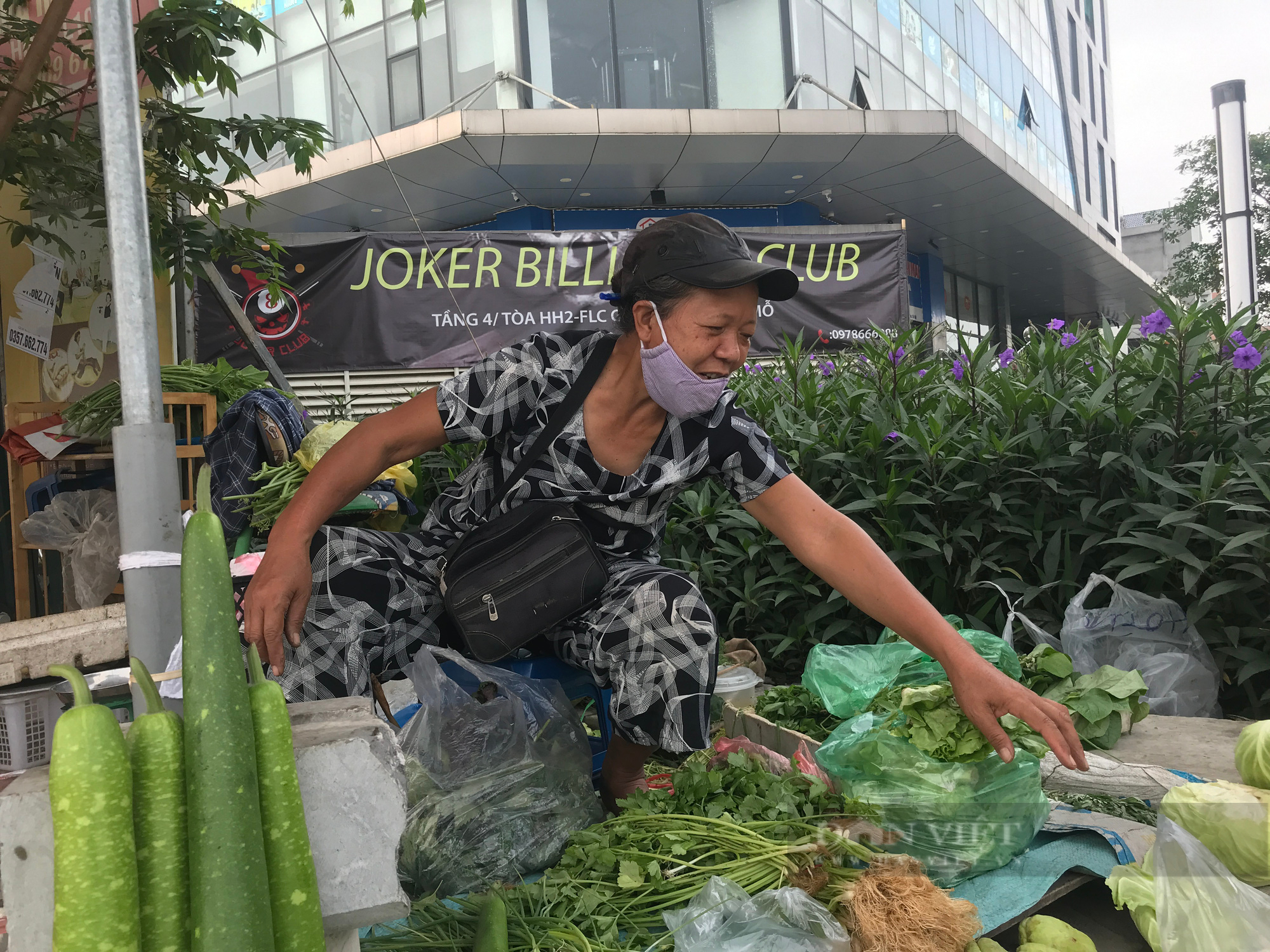 "I just want to have good health and go to work to earn money to support my children. The older one has just graduated from school, the younger one has just finished the third year of university. Therefore, I still go to work on holidays, as long as there are buyers and people. support," said Ms. Nguyet.
Nguyen Viet Nam, 43 years old (Nam Dinh) and his wife have been to Hanoi for 10 years. 10 years as a trader, it's 10 years he's been busy with all kinds of jobs. He used to go to buy junk, open a street food shop, work as a barber… but everything failed, so he went back to sell fruit on the sidewalk. The place where he sells is an unnamed stretch of jagged brick and stone pavement, stretching from Sa Doi Street (Dai Mo) to Aeon Ha Dong. Every time there is a wind passing by, bringing dust from the sky, my face is covered with dust.
In the middle of the April sun, the umbrella doesn't seem to be enough to cool down. His face was burned by the sun, he was sweating profusely, he picked up a few boxes of oranges and tangerines and put them on the shelf. Been exposed to the street for 5 hours since morning, but so far only 5-6kg of fruit has been sold.
"Trading is difficult now, buyers are few and sellers are many, so the competition is very tough. If you take a day off to sell, someone will compete for a place right away. So you don't dare to take a break even for a holiday," said Mr. Nam.
However, if you don't go, you will be afraid of losing your place, but you will be empty because of the absence of guests on the holidays. On a normal day, he sells well and earns 200-300,000 VND, on bad days, he only gets a few dozen, not enough money to eat.
20 years of struggling to make a living, he has never thought of being "retired" or taking a vacation, or taking his family out like someone else. Thing The only thing he can think of right now is hoping for a larger number of customers to buy goods, earn a little more money to send two children to study in the countryside.
On holidays as well as on weekdays, freelance workers like Mrs. Thi, Mrs. Nguyet or Mr. Nam just wish that "hard feet and soft rocks" would be healthy so that they could go to work to earn more money to go to the fields to feed their children.
You are reading the article
Public holidays April 30 and May 1 of freelance workers

at
Blogtuan.info
– Source:
danviet.vn
– Read the original article
here